A new coffee table book has come out about our favorite topic, women and motorcycling. "Chicks on Bikes" by Christina Shook debuted at the AMA International Women and Motorcycling Conference in Keystone, Colorado. According to the press release on the book, Chicks on Bikes is the first book to visually chronicle the culture and lifestyle of real women motorcyclists. The photos and stories range from sassy young racer girls, wind-roughened seniors, leather-clad outlaws, chic corporate climbers, grease-covered mechanics to motorcycle fashion designers.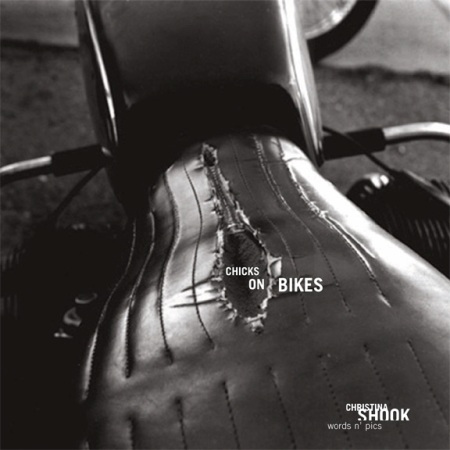 Author Christina Shook is a professional photographer who has been taking photos of women motorcyclists for the last 10 years. Shes compiled them in a 154-page hardbound picture book with accompanying text about some of the women. The style of the book is a bit avant garde following no real pattern for its format. On one spread there will be photo and a description of the woman; the next spread will feature just photos followed by the next set of pages with a narrative on, say, "the journey." Following that theres a shot of a motorcycle boot on a footpeg. To that end, theres an excitement to reading an unpredictable book such as this.
Some of the photos in the book: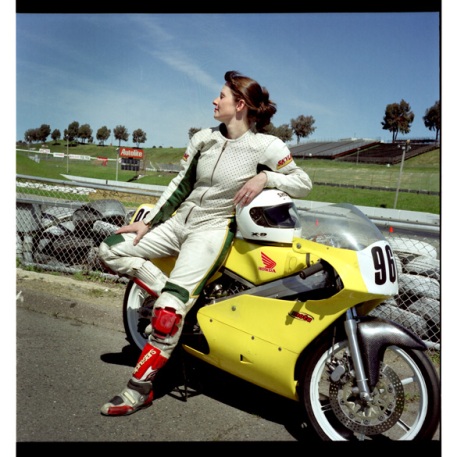 This is a well put together book with vibrant color photos on quality paper. Its not the size of your usual large coffee table books, rather its more a handbook size measuring 8 inches by 8 inches. Its published by Paper Wings Publishing.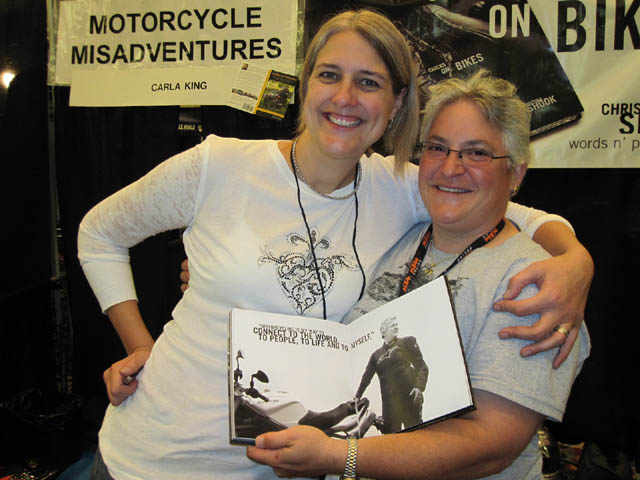 Christinas photographs are part of the permanent collection of The Womens Museum in Dallas, Texas, and have exhibited in San Francisco, Los Angeles and New York. For more information on the book, and to order, visit ChicksOnBike.us.