If someone were to ask me what motorcycle print magazine features the best touring articles, hands down the answer is RoadRUNNER. In each issue, you can count on RoadRUNNER to take you on some of the best riding roads in America and showcase the route from a motorcyclists perspective. The best part of RoadRUNNERs coverage is the photography. When I receive my issue of the magazine in the mail, I scan through it just to look at the marvelous photos that are professionally shot and that capture the route so perfectly. I love that there is an abundance of riding shots what a motorcycle tour article should be all about.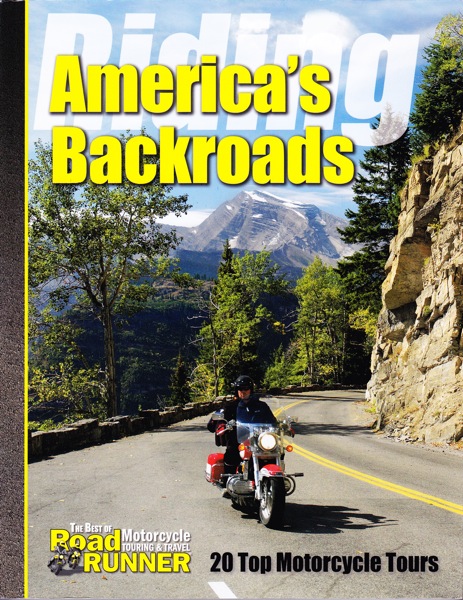 Now the publisher of RoadRUNNER have just come out with a book featuring the most exciting tours taken from the pages of the magazine. "Riding Americas Backroads" features 20 full-length touring articles with updated maps, travel information and attractions. The 192-page soft cover book also features six motorcycle service articles covering topics like "packing a bike" and "riding in the dark." Readers can also download RoadRUNNERs signature tankbag maps and GPS files for each tour from its Web site, RoadRunner.travel.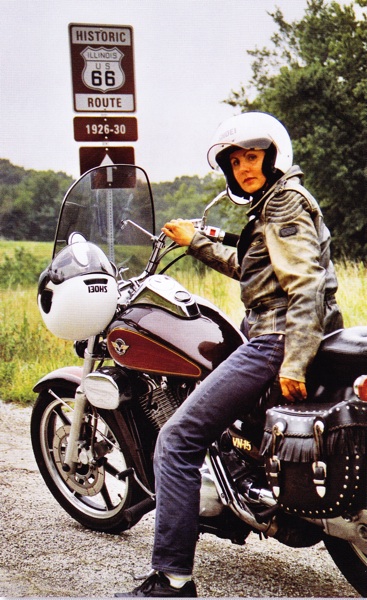 The book is printed on high quality paper just like the magazine to showcase the photos, in their best form. The text is easy to read and every photo has a caption, which I like. RoadRUNNER magazine is one of the only national motorcycle magazines that is published by a woman, Christa Neuhauser, so needless to say, she writes some of the articles and is in a lot of the photos. How refreshing to finally have a touring book with photos of a woman rider in them.
The soft cover book costs $27.95 and can be ordered at RoadRunner.travel/shop. Diehard touring riders or fans of the magazine may want the limited edition hard cover version that's numbered and signed by Christa Neuhauser for $75. Visit the Web site, or call 866.343.7623. You can also preview the magazine and subscribe there, too.
Related Articles
PRODUCT REVIEW: RoadRunner Magazine Shamrocks Tour DVD