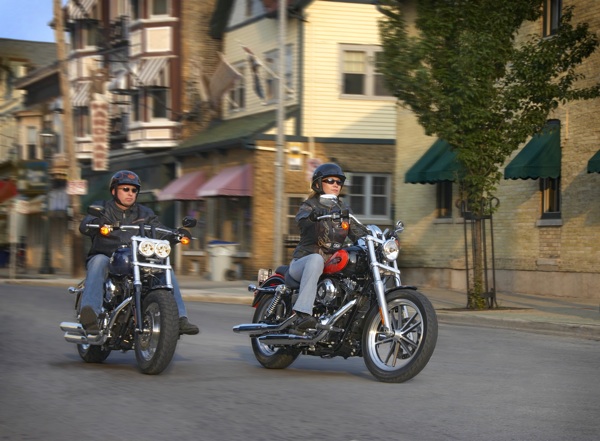 Harley-Davidson is extending its Competitive Bike Exchange trade-in program launched last December through February 28, 2010. The incentive program offers customers who trade-in an eligible non-Harley-Davidson brand motorcycle a credit of $500 above the dealer-negotiated trade-in value towards the purchase price of a new untitled Harley-Davidson motorcycle.
"If the bike in your garage is not the bike in your head, this offer makes it a little easier to purchase the bike of your dreams," said Dino Bernacchi, Harley-Davidson Advertising and Promotions Director. "Its just one more way Harley-Davidson and its dealers strive to welcome new riders into the Harley-Davidson family."
For more details about the competitive trade-in promotion, visit your local Harley-Davidson dealer or log onto h-d.com/trade-in.