Since we first introduced you to the Wheel Jockey in 2009, the folks at Wheel Jockey have been developing a larger version of the companys ball-bearing roller for bigger motorcycles. The Big Boy Wheel Jockey is ideal for motorcycles weighing up to 950 pounds, meaning most cruiser models. The original Wheel Jockey, the sport model, works on motorcycles weighing up to 650 pounds. Read our original story below and then take a look at this short video of a woman rider using the Wheel Jockey on her Yamaha V Max. The retail price of the Big Boy Wheel Jockey is $89.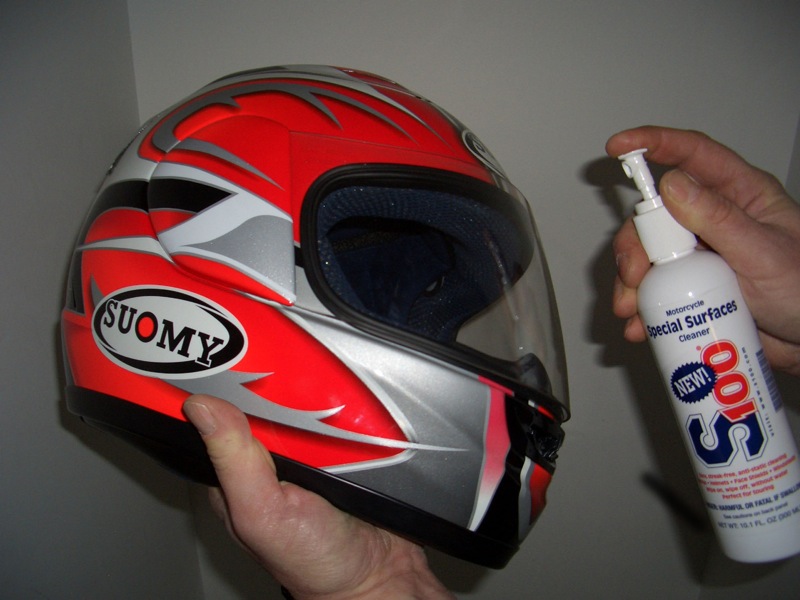 Original story dated 11/6/2009:
New Product for Turning Wheels Without Moving Bike: Great for Checking Tire Pressure and Maintenance
Wheel Jockey is a new gadget that offers a compact solution to the bothersome task of rotating motorcycle wheels for cleaning, checking tire pressure, and completing drive chain maintenance. Once a motorcycle is walked onto the Wheel Jockey, wheels turn on ball-bearing rollers, providing easy access to the entire wheel and chain. Plus, Wheel Jockey is small enough to stow under the seat or in motorcycle luggage.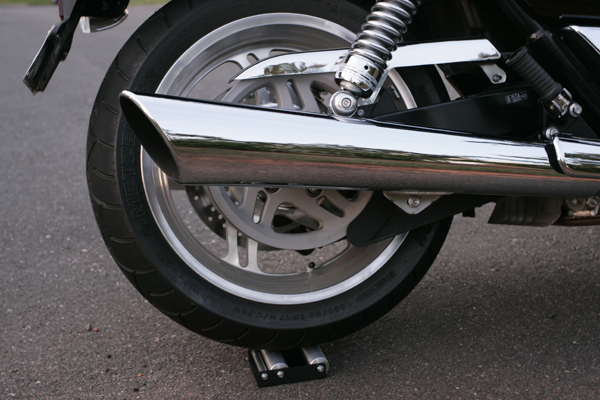 Bill Kniegge, owner of Wheel Jockey and an industry veteran, says, "I was always looking for a better solution to daily chain maintenance while leading motorcycle tours around the mountains of North Carolina. I guess necessity really is the mother of invention. Wheel Jockey came about as a result of needing a very portable way to accomplish wheel and chain work without a helper."
Constructed of sturdy steel and aluminum, the Wheel Jockey sport model measures approximately 4 x 4.5 x 1.5 inches and can accommodate road bikes weighing up to 650 pounds. Wheel Jockey is designed to work only with road bikes and cannot be used with off-road tires.For more information, visit WheelJockey.com.