The Hoka Hey Motorcycle Challenge is gearing up for another incredible cross-country ride beginning on August 5, and organizers are seeking riders to participate. This year's epic chapter of the Hoka Hey Motorcycle Challenge starts in Las Vegas and travels through some of the most scenic roads the US, including 17 national forests, 18 reservations and 25 state parks, before it ends seven days later in New York. Women riders are encouraged to sign up.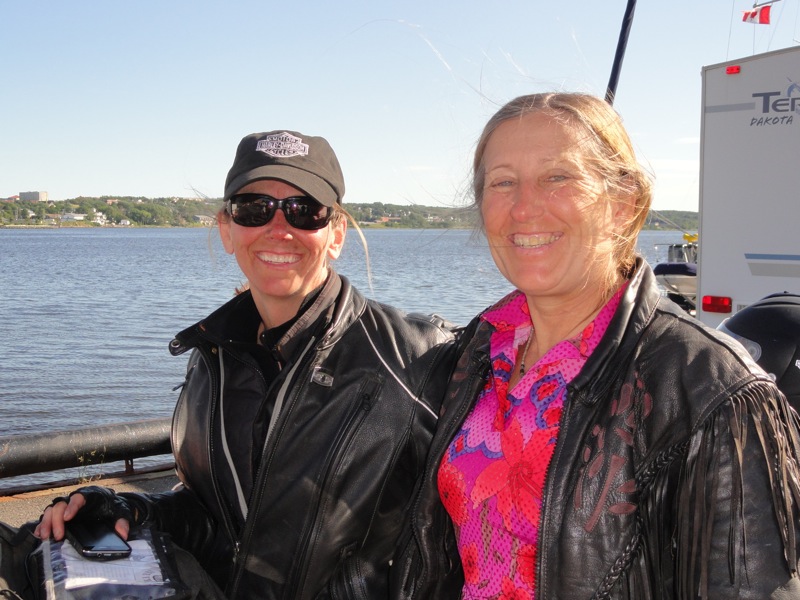 The ride involves hitting checkpoints along the way and timing arrival at the finish line seven days after the ride begins. Participants should expect to encounter a lot of technical riding along back roads and byways and should be prepared to sleep beside their bikes and deal with all kinds of weather. This ride is not for the faint of heart.
| | |
| --- | --- |
| Jane Bixby participated in and completed the 2011 ride. | Junie Rose was the last woman rider to arrive at the finish line of the 2011 challenge. |
The 2012 ride courses through less than 6,000 miles, but it will, like previous challenges, test not only the physical stamina of a rider, but also the rider's mental capacity to adapt to his or her surroundings. If you're interested in learning more, act fast— the ride starts on August 5. Visit HokaHeyChallenge.comfor more information.