For years, I've heard only good things about the Honda Rebel, and my first experience on the 1100 did not disappoint. The Rebel lineup has become known for its reliability and approachability for riders at most riding levels. On a recent trip to California, I picked up a sleek, wine-colored 2022 Honda Rebel 1100 to try out for a 270-mile, 2 day test.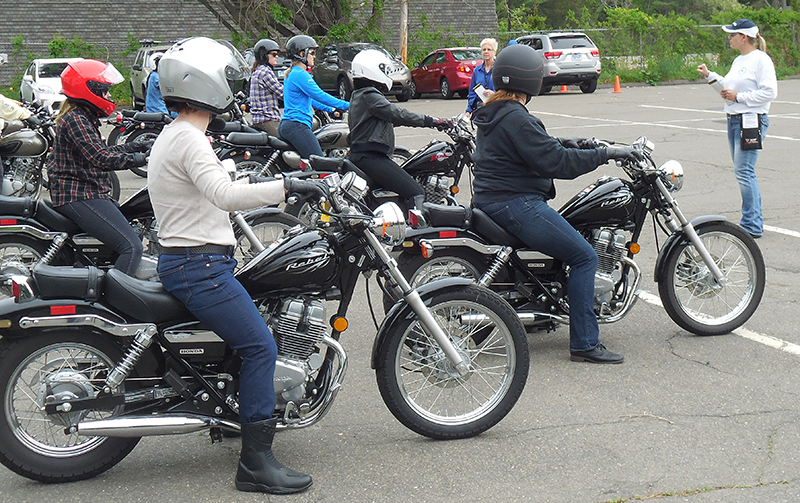 Optional Shifting with DCT
The Rebel 1100 is powered by a 1084cc liquid-cooled parallel twin engine with a six-speed transmission. For an additional $600, riders can opt for the 1100 DCT, an automatic Dual Clutch Transmission, which is the model I tested. According to Honda, the DCT feature is meant to provide a "deeper enjoyment of riding." It's been an enjoyable option on some of Honda's other bikes, like the Gold Wing and Africa Twin.
Having never ridden a motorcycle with DCT before, I found that it did take some getting used to. At first, I found myself reaching for the clutch to shift, when suddenly the bike would shift for me. But I grew so accustomed to the DCT that I stalled the next bike I rode because I forgot to pull in the clutch!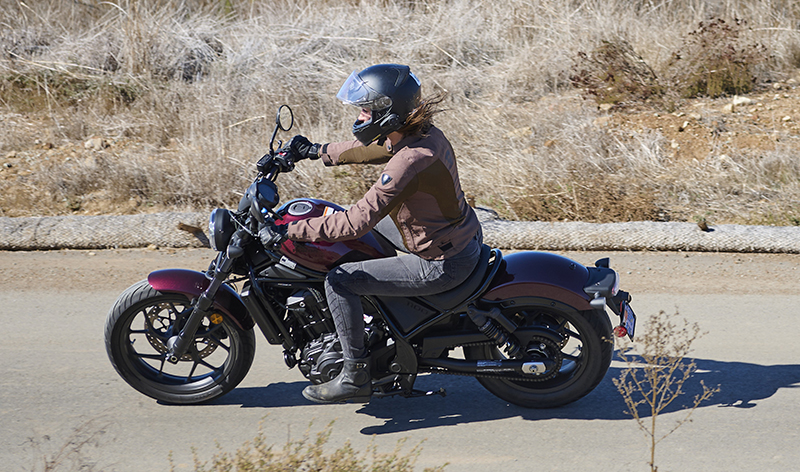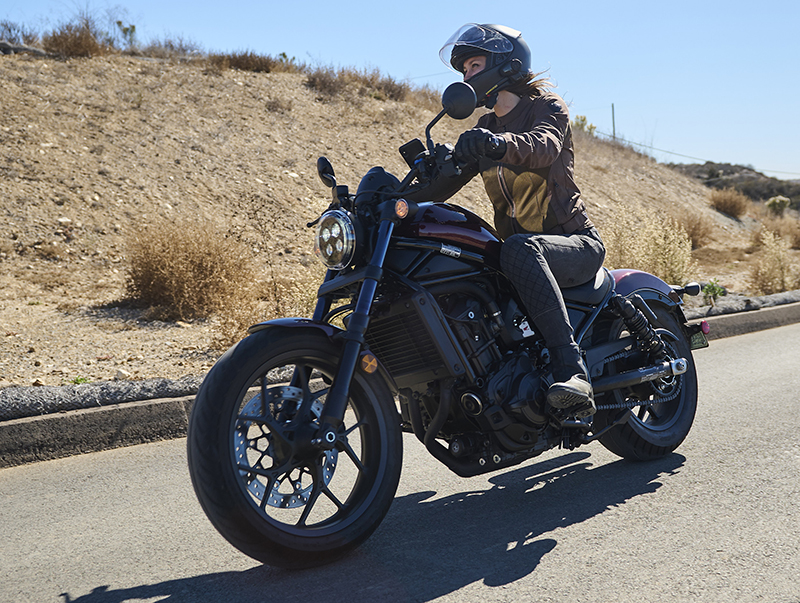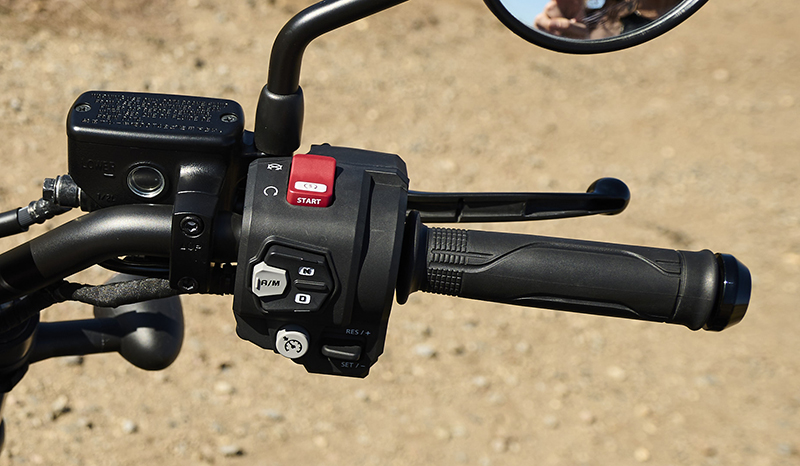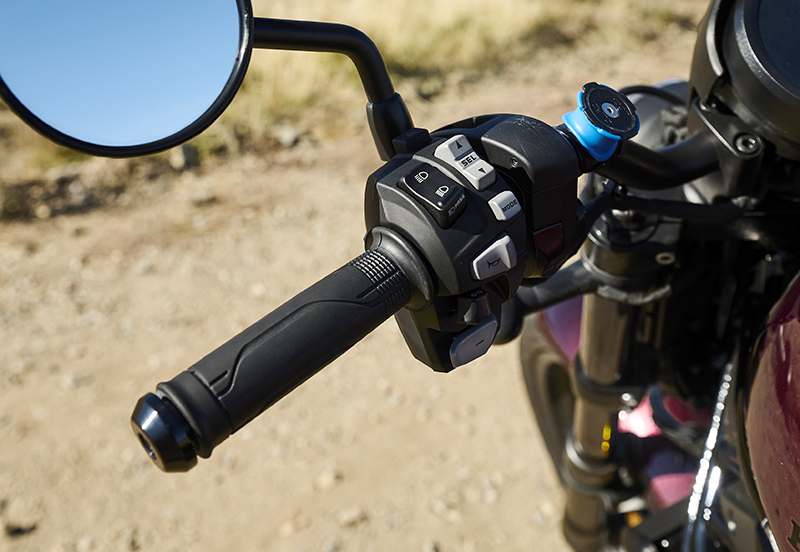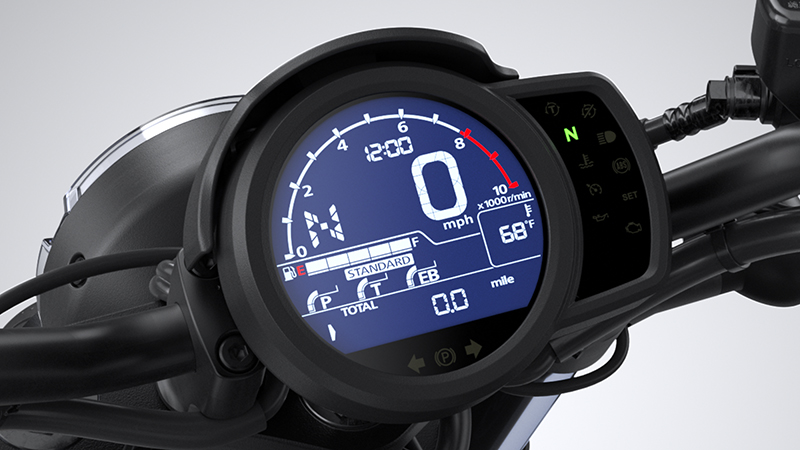 As I reached Highway 101, I had acclimated to the bike's automatic shifting and relaxed riding position. Using the luxurious cruise control on an open stretch of highway, I appreciated the Honda's "deeper enjoyment of riding."
The solo saddle-style seat was fairly comfortable on my multi-hour ride south. But the mid-positioned foot pegs didn't allow my long legs to stretch out. I would invest in aftermarket highway pegs if I owned a Rebel. For shorter riders, Honda offers an optional accessory seat ($99.95) that places riders one inch closer to the handlebar.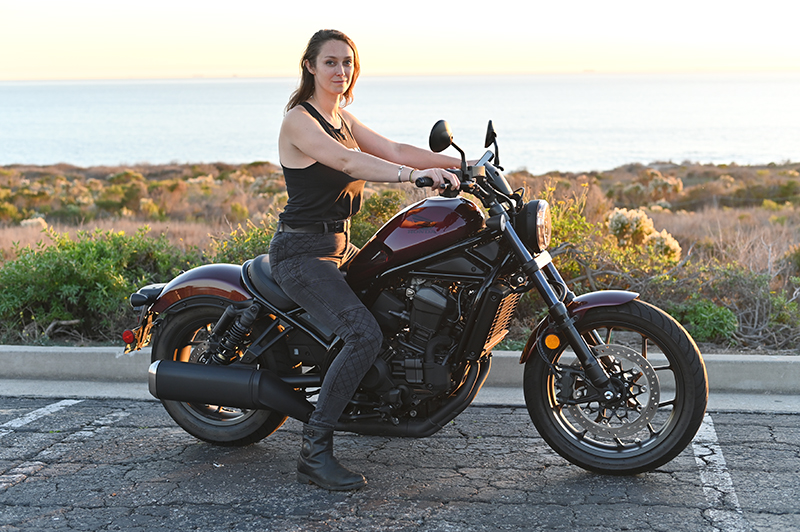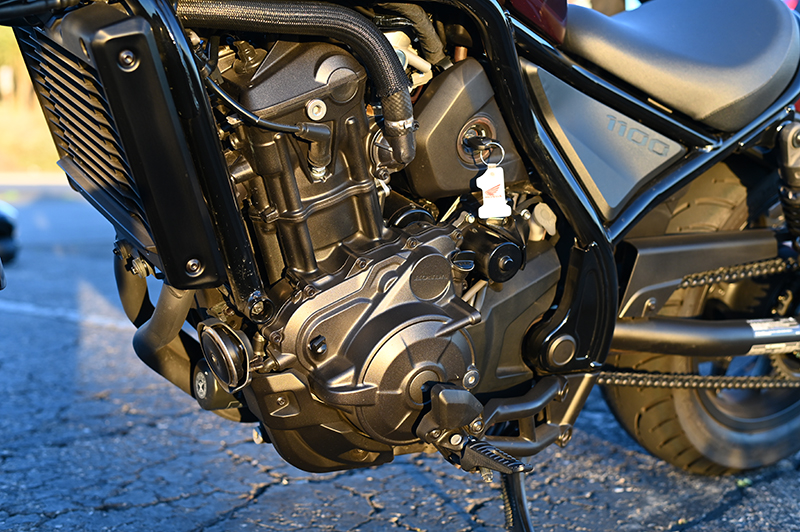 The Rebel's Selectable Torque Control (STC) feature, when turned on, detects differences between front and rear wheel speeds, and controls fuel-injection accordingly. This also incorporates "Wheelie Control," which limits front-end rise during acceleration—something you wouldn't expect to find on a cruiser! These features allow the rider to be more aggressive on the throttle without fear of losing control.
The cruise down to San Diego was an enjoyable excursion, but the ride back was the real highlight. On the return trip, I took an inland road through the hilly National Parks and Forests. Here, I was able to put this performance cruiser to the test.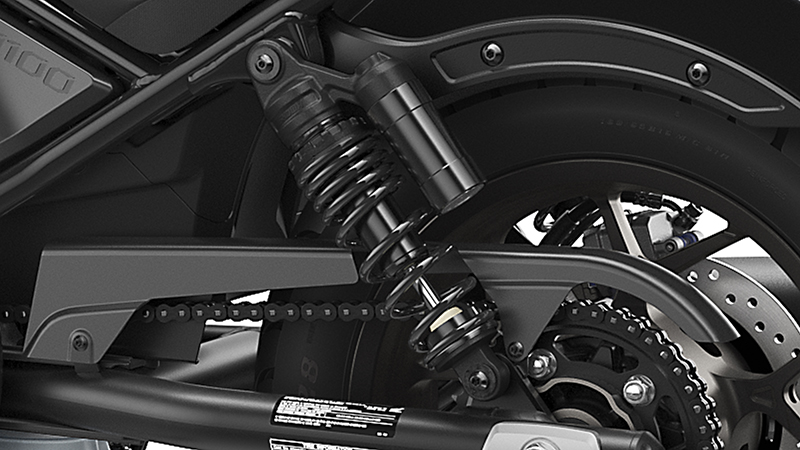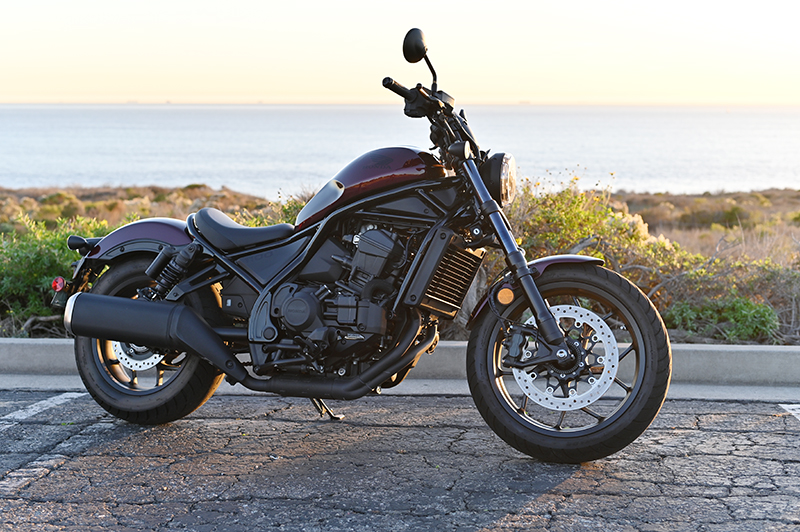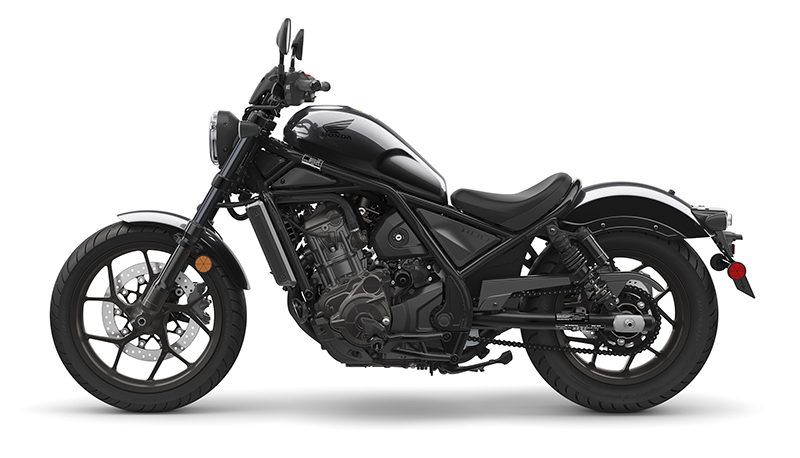 Faced with performance-demanding twisties, I was pleasantly surprised at how well the bike handles in curves. The Rebel's low center of gravity and compact engine layout make it nimble and easy to handle. Its 59.8-inch wheelbase and 35-degree bank angle made the ride sporty and fun. This, along with the bike's mid-controls, allowed for what Honda calls "spirited riding," a term I am definitely going to start using.
Honda offers an array of accessories for the Rebel. These include custom seats, a fender, windscreen, a headlight cowl, heated grips, saddlebags, and rear carriers. For those looking to ride two-up, passenger seats, backrests, and passenger pegs are also available. There is also good aftermarket support for the Rebel, as WRN reader Cynthia Dunbar shows us with her highway pegs, top case, and more.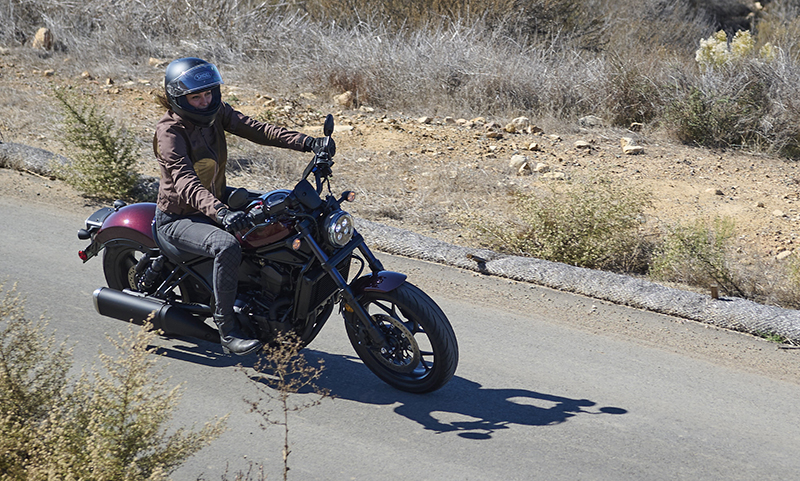 Specs at a Glance: 2022 Honda Rebel 1100 / DCT
Engine Size: 1,084cc
Seat Height: 27.5 inches
Fuel Capacity: 3.6 gallons
Wet Weight: 487 pounds; 509 pounds (DCT)
2022 Colors: Bordeaux Red Metallic, Metallic Black, Pearl Stallion Brown
MSRP: $9,399; $9,999 (DCT)
WRN Recommendation: Generations of women, like many of us here at WRN, started their motorcycling journeys on a Honda Rebel. The Honda Rebel 1100 is a perfect "next step" motorcycle for riders looking for more power than a small cc entry-level bike but who want a low seat height cruiser that is easy to control but has a sporty cruiser feel. The optional DCT automatic transmission makes it accessible and user-friendly for riders who commute in stop and go traffic or who just want the option to "go on autopilot" at times.