Harley-Davidson is introducing several new styles of ladies and mens boots this season. Two of them are shown here, the Gina for women, and the Casper for men.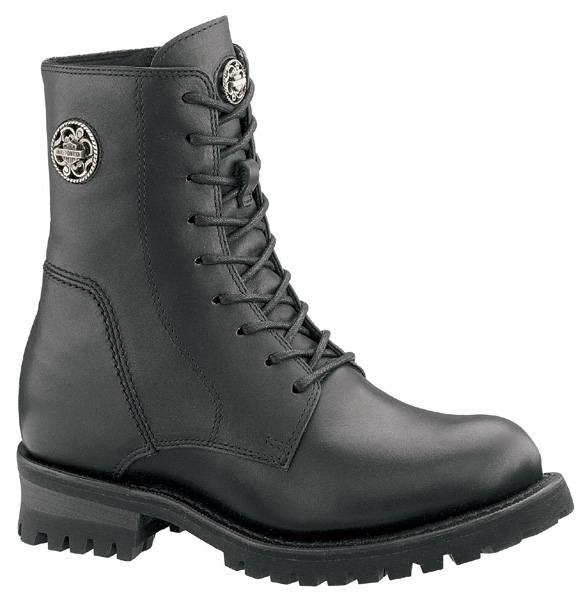 The Gina is an 8-inch lace-up boot with a full-grain leather upper. It has an oil-resistant rubber outsole with tough Goodyear welt construction. Youll definitely feel firmly planted on the ground with these boots. There is a full-length dual-density polyurethane footbed that is removable. A convenient inside zipper makes it easier to pull the boot on and off. It features a circular Harley-Davidson Bar amp; Shield medallion at the top of the boot. Comes in black only. MSRP: $115.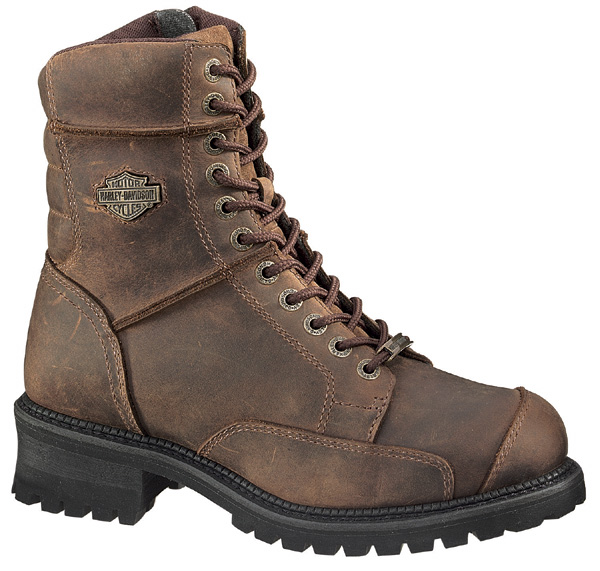 The Casper is a 8-inch lace-up boot with a full-grain patchwork leather upper. It features visible, aggressive stitching. The rubber outsole is oil-resitant made with Goodyear welt construction. There is a full-length cushion sock lining and a convenient inside zipper. Comes in brown an dblack. MSRP: $120.
Harley-Davidson makes extremely good quality, comfortable, durable riding boots. Whether you ride a Harley or some other brand, you should definitely check out the footwear offerings from Harley-Davidson this season. Visit www.harley-davidson.com for more information.