Women Riders Now is pleased to announce that Helldog NcNary of Fresno, California, is the winner of Mays "Everybody Has A Story" contest sponsored by Samp;S Cycle. Helldogs story, entitled "My Sisterhood, My Family" explores the passion behind her involvement with a certain womens riding club.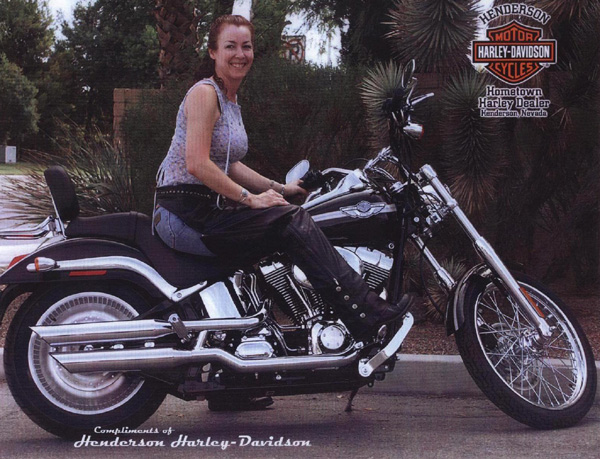 "Thousands of women riders across the country belong to some sort of riding club or group," says Genevieve Schmitt, editor of WomenRidersNow.com. "Whats behind the bonding of these women? Read Helldogs story of how she came to learn about and be part of a tight-knit group of women."
One honorable mention story was also chosen. Its an interesting story in itself touching briefly on the passion behind the formation of a womens riding group. The honorable mention and Helldogs story are found by clicking on Readers Stories/May Winner. Helldog wins a womens shop jacket and T-shirt courtesy of Samp;S Cycle.
There are still four chances for readers to win an Samp;S Cycle jacket. From June until September, Women Riders Now and Samp;S Cycle are giving away another jacket and T-shirt each month to the winning story. For details on the contest, click on the Readers Stories link.