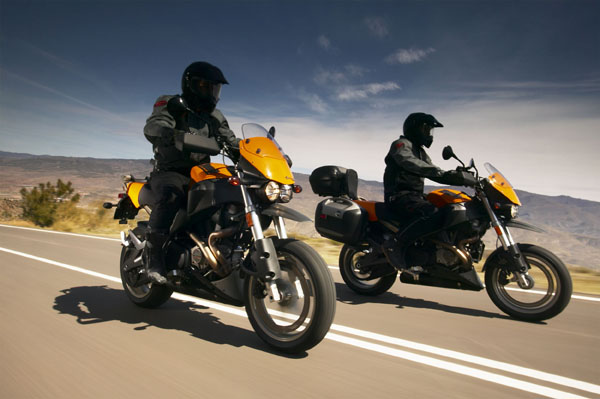 Queensryche will rock and ride across America for charity this summer as the band partners with Buell Motorcycles to raise money for the VH1 Save The Music Foundation. During the bands upcoming Operation: Mindcrime II album tour sponsored by VH1 Classic, Queensryche is offering fans the rare and exciting opportunity to join singer Geoff Tate and guitarist Mike Stone as they ride Buell Ulysses motorcycles between select tour stops.
Buell Motorcycles will host a sweepstakes on its Web site to give away two concert tickets and an autographed copy of Operation: Mindcrime II every day from June 26 to July 13. On Saturday, Sept. 30, Tate and Stone will lead a caravan of 3,000 riders who made a donation to the Save the Music Foundation. Starting in Ledgewood, New Jersey, at the renowned Legends Harley-Davidson dealership, the caravan will travel to Times Square. The riders will then be invited to attend an exclusive performance by Queensryche at the Hard Rock Cafe. Both of the Buell Ulysses motorcycles ridden by Tate and Stone, along with their Buell riding jackets and helmets, will be auctioned to raise money for the VH1 Save The Music Foundation.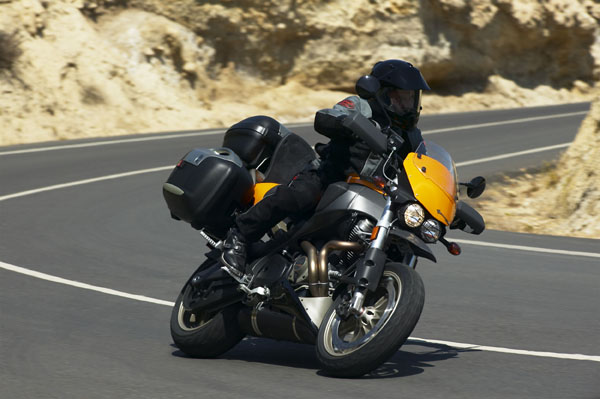 For more information, visit www.queensryche.com or www.buell.com.