Arai is introducing three new helmets this year all with new graphics and enhanced features to improve fit, safety, and of course, comfort. And with Arai being the official helmet of Women Riders Now, we are excited to share this with you.
The New Corsair-V Motorcycle Helmet
The long awaited successor to the popular RX-7 Corsair is here: the new Corsair-V. The new model showcases new and newly-redesigned features, several of which are patented. The new Corsair may look a lot like its predecessor, but new features have improved the function of the helmet.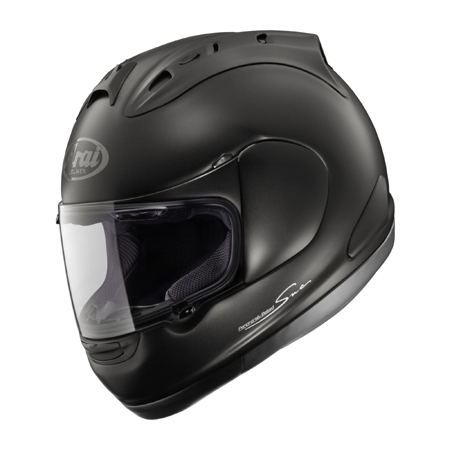 Some of the features include improving the shell with a new 10mm-wider eyeport opening (5mm at each side) on the new Corsair-V, thereby improving the rider's peripheral vision. A new, patented, adjustable AirWing is designed to greatly reduce drag, turbulence and buffeting with five easily hand-adjustable angles – -lower positions for race speeds or a full-tuck; middle positions for sport or standard-style bikes; upper positions for upright riding.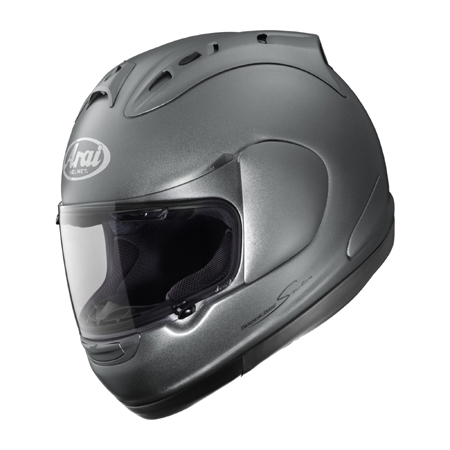 Arai has also added three new vents for improved air flow and a removable neckroll to the Corsair-Vs which adds an additional exhaust vent through its bottom via shallow channels in the EPS liner. Suggested retails for the new helmet ranges from Solids: $769.95; High Solids: $779.95; Racer Replicas: $899.95. Yes, theyre pricey, but we at WRN always say that when it comes to helmets, you get what you pay for.
New Graphic For the Vector Motorcycle Helmet
Arai has a new Kevin Schwantz "Restyle" Replica retro-graphic helmet as a mid-season addition to its 2009 helmet Line. The helmets design reprises Schwantzs most famous replica graphic and includes the large "34" on the back, his competition number for most of his career. The new Schwantz Replica will be available in sizes XS to XXL, at a suggested retail of $634.95.
| | |
| --- | --- |
| The Vector Schwantz design features a large "34" on the back in honor of the racer Kevin Schwantz. | The Vector Schwantz is full of color and action. |
New Graphic For The VX-Pro3 Motorcycle Helmet
Arai has also added a new graphic design called the "Osborne" to its VX-Pro3 dirt bike ihelmet line for 2009. The American-themed red-white-blue design is the first of Arais new 2009 mid-year graphic releases. Arais VX-PRO3 comes in sizes XS to XXL at suggested retail prices of from $529.95 for solids, and $659.95 for Replicas like the new Osborne.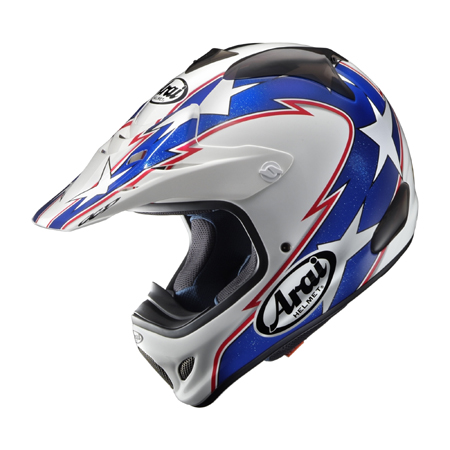 For more information or to find a dealer near you, visit AraiAmericas.com.