Heres a quirky new device we thought might be of interest to our women motorcyclist readers. It might just come in handy on a long road trip. Note that we have not received this product to test. We are simply running the press release here for you to know about this gadget.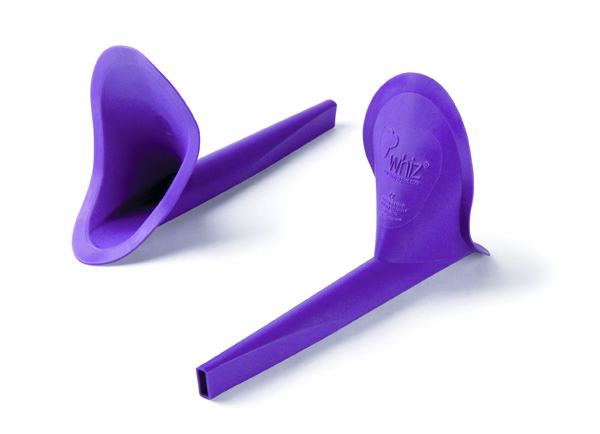 One of the biggest inconveniences on the road for women is having to squat in the bushes while traffic is flying by, or trying not to touch anything in disgusting public restrooms. The name of the product is Whiz Freedom and according to the press release "takes the glory from men who swear by being able to pee standing up."
This hygienic device enables women to wee while standing, hovering or sitting, without removing clothing completely. Its ideal for the outdoors, sporting activities, traveling, events, unclean toilets or long line-ups. The press notes say its highly hygienic, medical grade, convenient, comfortable and simple to use. We think you might still need toilet paper or a tissue to "dry off."
The Whiz is a unique patented product made of medical grade plastic with an antibacterial agent for hygiene. Its soft, comfortable and easy to use with no spills. The Whiz is liquid repellent, reusable, washable and flexible, making it super easy to store and carry discreetly.
CE marked, FDA and medically approved, Whiz Freedom won the 2009 Medical Design Excellence Award. Whiz Freedom retails for $24.95. For more information visit WhizFreedomUSA.com, or call 877.393.9449.