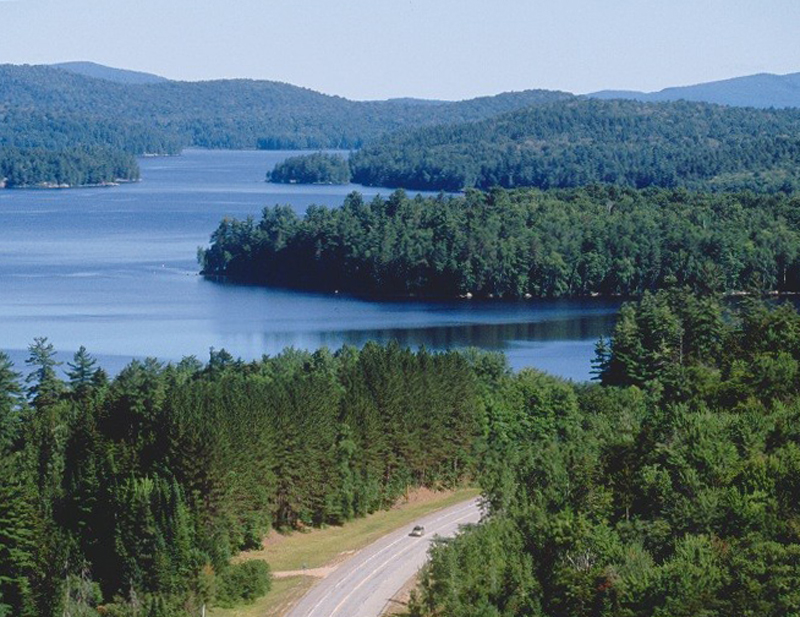 When Rob and I go on long-distance riding trips, we search for something special. We look for twisties and turns you don't expect, beautiful vistas, lush forests, lots of lakes and rivers, biker-friendly stops that make getting there most of the fun, roadside attractions worth stopping for, and roads that provide thrilling sport riding and cruising. We found all this and more in our recent ride to the Adirondack Mountains in New York State!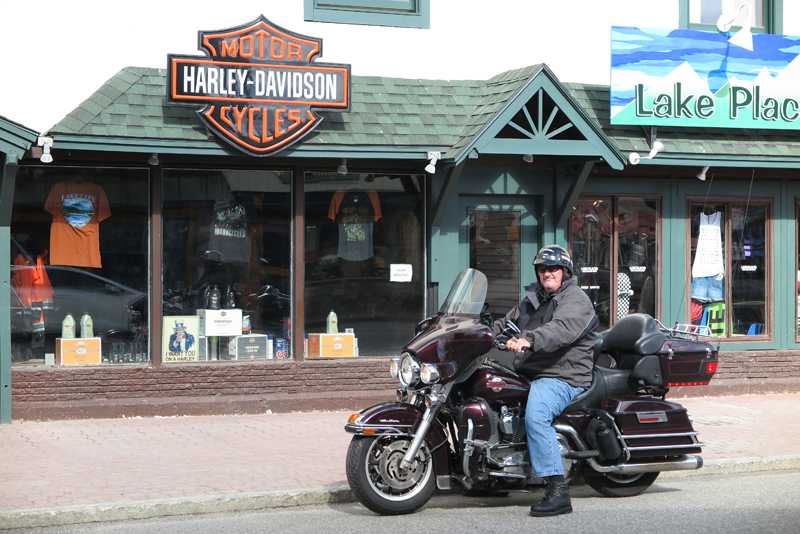 Now, when you think of the Adirondacks, you may think of winter sports. But the summer and fall, when the foliage has turned to bright orange, yellow, and copper make this area a fascinating opportunity for motorcycle touring and exploring—especially the 6-million-acre Adirondack Park.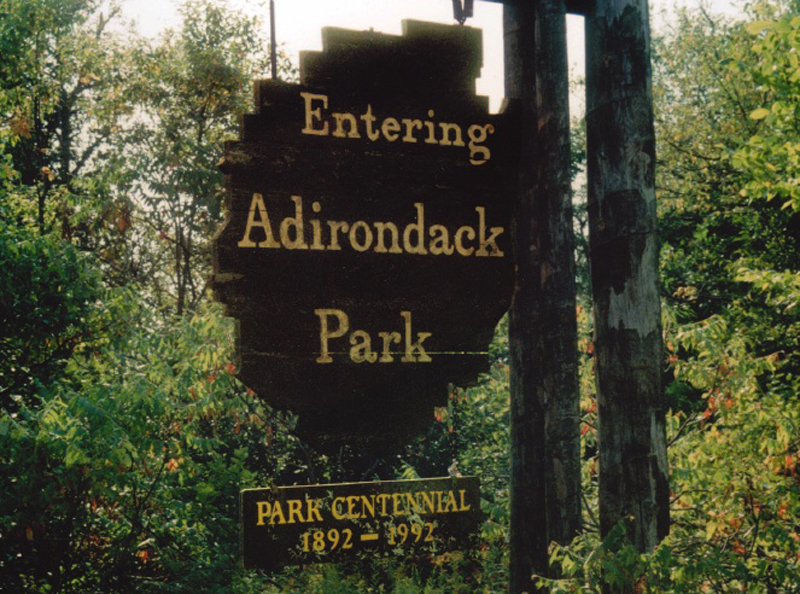 It's a publicly protected park with no fees, no gate, no rangers, and is considered a model for parks around the world. There is an imaginary "Blue Line" around its perimeter and is home to more than 140,000 residents, making it a combination of both public and private land. And the good news is that it never closes.
The roads throughout the park go through many unique towns and villages, some without stoplights, with more cows than people, and many have options for dining, ranging from diners and gastro-pubs, to fine dining; lodging options include cabins, bed amp; breakfasts, and luxury resorts.
The Adirondack Park's six million acres is framed by major highways to the west (Hwy 81), south (Hwy 90) east (Hwy 87) and to the north, the St. Lawrence River and the highways along its southern shore.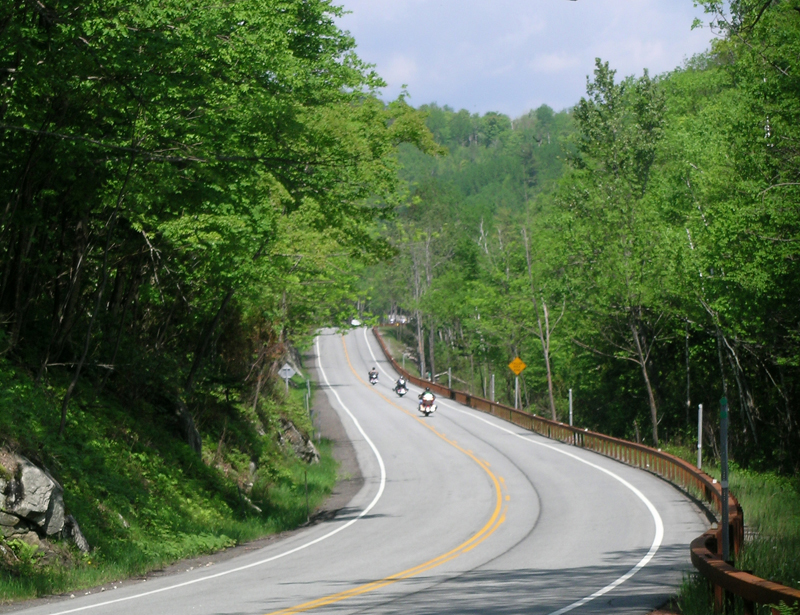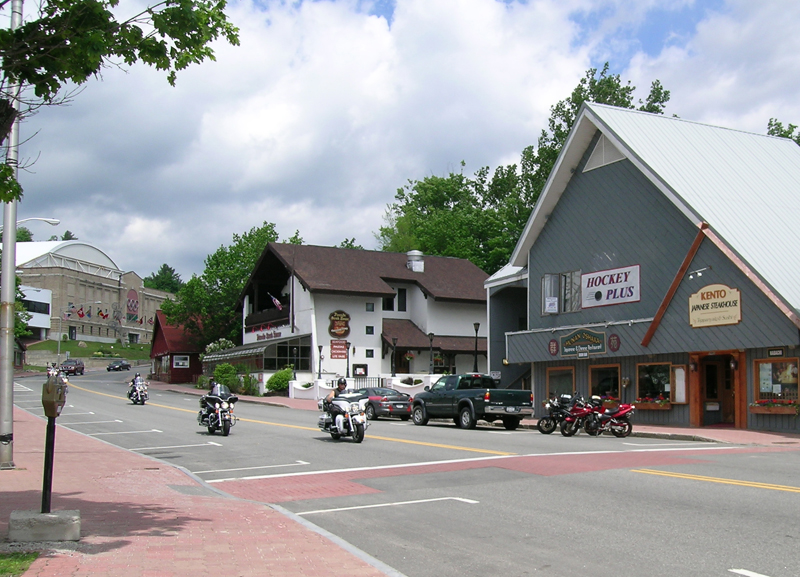 The route we took on our motorcycles started from Toronto on our Harley-Davidson Electra Glide Ultra Classic, a comfortable touring bike. We headed along Highway 401 East, and rode an easy three-hour cruise at highway-posted speeds. With a choice of three bridges to the USA from Canada; Ivy Lea, Ogdensberg, or Cornwall, we took the Cornwall Bridge. We picked up Route 37 east to Malone, then followed Route 30 south to Paul Smiths to pick up Route 86. We continued on Route 86 to Saranac Lake and Lake Placid. Our total ride time: six hours.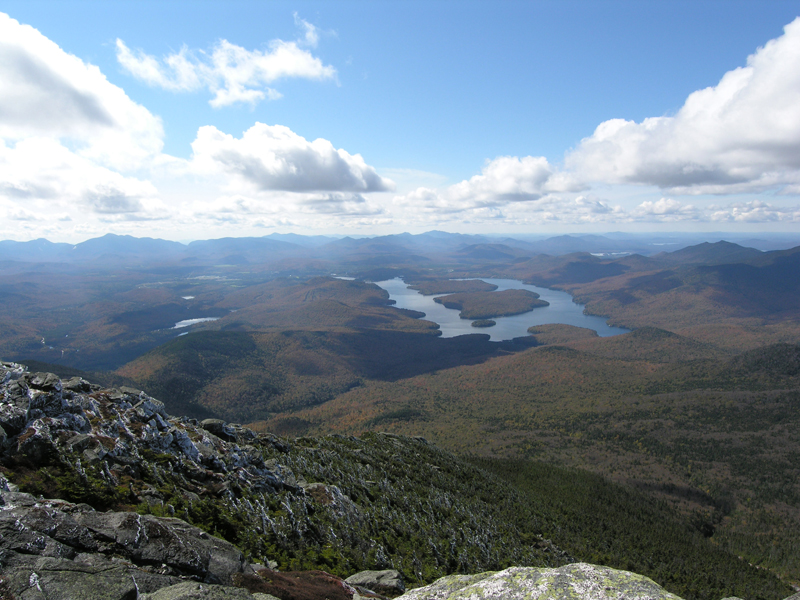 We stayed at Whiteface Lodge in Lake Placid Conveniently located in the heart of the Adirondacks, we found it a great base for day trips. Not only has the Whiteface Lodge won numerous awards, it's also listed as one of the leading hotels of the world!
Whiteface Lodge is rustic-chic with all the modern luxuries of a five-star resort. Service was bar-none superior. We had a ground-level suite overlooking the tennis courts with lush gardens and mountain views. Our suite contained a full kitchen, European-style laundry facilities, handcrafted furniture and Adirondack-style accents, with a beautiful cast-iron fireplace, and a lavish, comfortable king-size bed—especially welcoming after a day's ride.
The nightly "Experience the Lodge" was a great treat. This entailed making your own smores around the bonfire and meeting other guests. The spa features some interesting luxurious treatments from maple butter massage to outdoorsman facials.
Whiteface Lodge's extensive culinary offerings include the exceptional KANU Restaurant amp; Lounge, as well as the tantalizing deserts available at the Old Fashion Ice Cream Parlor.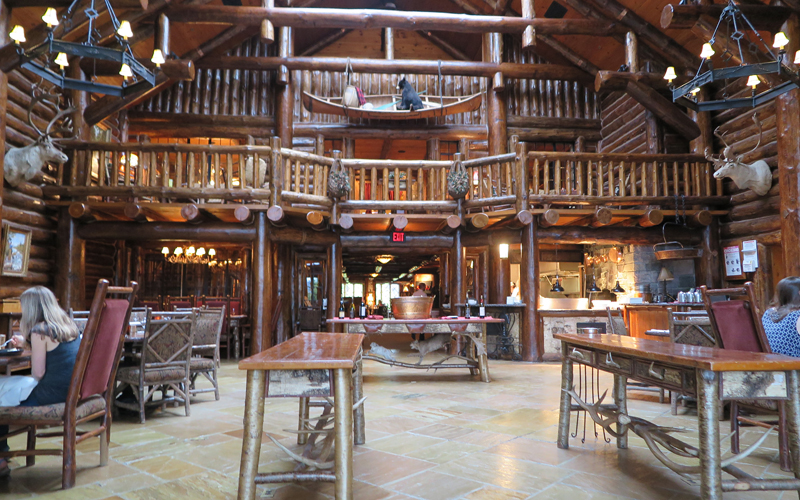 Parking at Whiteface Lodge was never a problem. We usually ended up parking close to the entrance in an extra-large parking spot.
A good first day is to ride to the Adirondack Museum at Blue Mountain Lake. From Tupper Lake, ride the Adirondack Trail Scenic Byway (Hwy 30 S) to Blue Mountain Lake. This is an easy one to two-hour ride.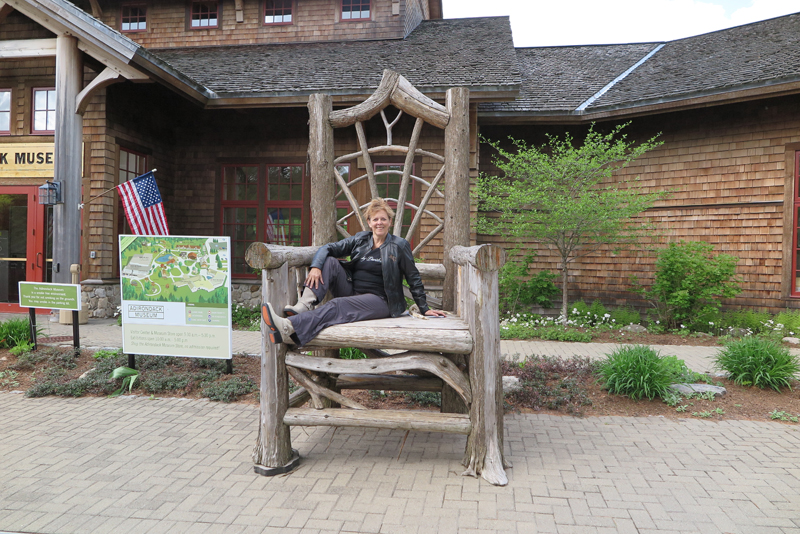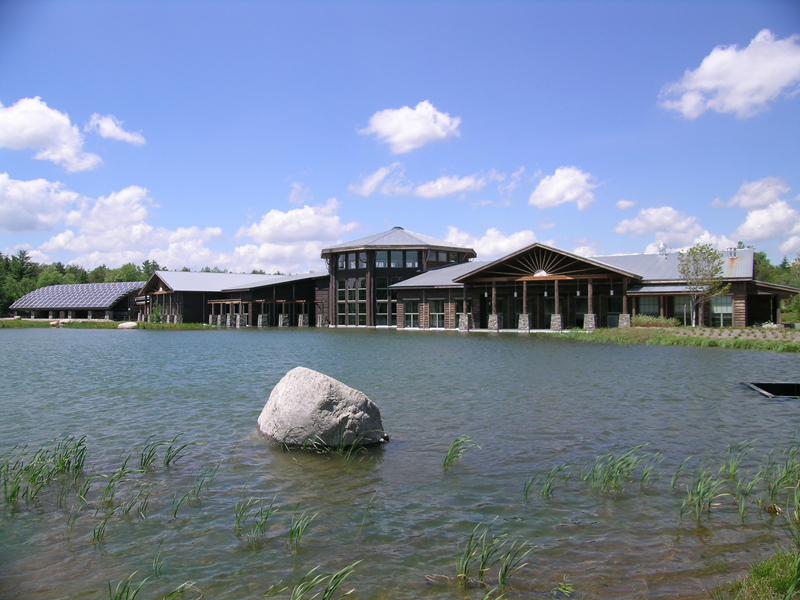 Another great excursion is along the Central Adirondack Trail Scenic Byway (Hwy 28). From Blue Mountain Lake, ride east to Fort Ticonderoga on Lake Champlain This is an easy ride with good mountain and lake views, and lots of options for lunch or dinner. The fort, in its strategic location, has been in the hands of the French, British, and now the USA. Here, we found a great variety of exhibits, demonstrations, re-enactments, and tours with an excellent café—an exceptional few hours if you are a history buff.
Visiting great geological attractions is another great way to explore the park. First stop—Natural Stone Bridge and Caves Park in Pottersville just off Hwy 87. Generationally owned and operated by the Becklers, their genealogy is as interesting as the caves, stones, and jewels of the attraction. Appealing to the person loving geology and history, this is a walking tour. Tip: For the tour, ask for one of the family members.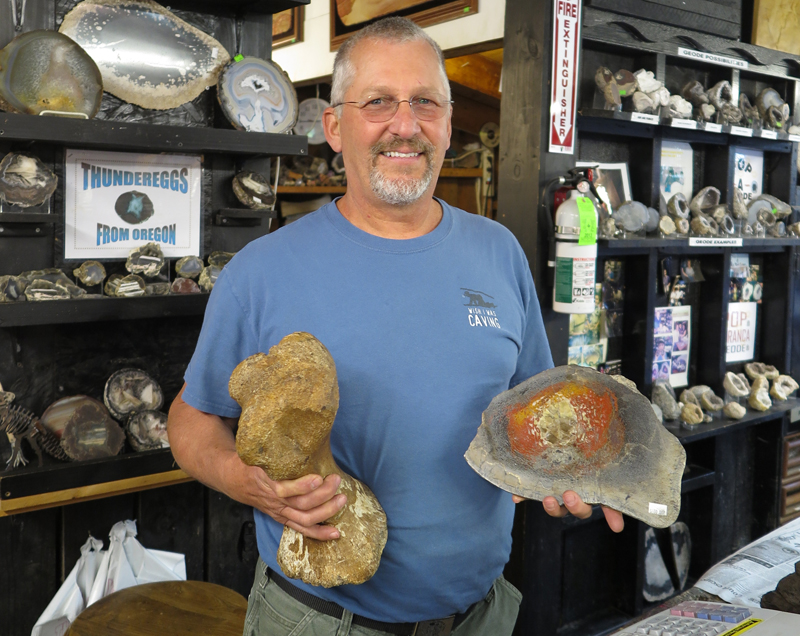 The next stop—Ausable Chasm, one of the oldest attractions in the USA (since 1870) and "where the spirit of adventure begins." Take Hwy 87 to Keeseville and you will come to Ausable Chas. This attraction has something for everyone, including a campground—perfect for the motorcyclists with a tent— float tours, rock climbing, and hiking trails, all in the dramatic Adirondack setting.
Dining in the park, we found many restaurants use local and fresh produce, approaching totally organic in nature. One example of this is Turtle Island Café, a New York Times "best restaurant," and winner of the Wine Spectator Award of Excellence in 2010!
Turtle Island Café is owned and operated by husband and wife team, Chef David Martin and Mimi Lane, who strongly believe in eco-gastronomy (recognition of the strong connections between plate and planet.) David graduated from the Culinary Institute of America, has more than 20 years of experience, and has won countless culinary awards. We were in luck—one of his popular seasonal dishes, soft shell crab was on the menu! A truly delicious dish! Foodies also come from miles away to indulge in David's American Hamburger. Motorcyclists are most welcome here. The restaurant is located in the heart of Willsboro, minutes away from Lake Champlain's Essex Ferry Dock.
Adirondack Riding Tips
• Riding in the morning, we got the brisk clear morning mountain air. The afternoon ride got us quietly home and ready to explore the food delights of the park's many towns and villages.
• We always had a good cell signal on all the highways.
• Weather can change very quickly in the mountains—be prepared for all types of weather conditions.
• Resist the urge to "keep riding" and stop frequently to eat, take pictures or just rest.
• Cycling and hiking are huge sports in the park, so be aware of those enthusiasts, especially in spring and fall.
• Fill up your water containers at every opportunity.
• You should always work out your fuel requirements between fuel stops.
• Reset your trip meter after refueling, so you know the distance your motorcycle can travel on one tank.
Motorcycle Events in the Adirondack Region That You Can Plan Your Trip Around
Americade
Lake George, New York early June
The world's largest, multi-brand motorcycle touring rally
Annual Warrensburg Bike Rally
Warrensburg, New York, early June
Family-friendly event, offering great riding, vendors, and bike-related activities
Thank you to the folks at the Lake Placid Convention and Visitors Bureau for hosting this trip.
Visitnbsp;LakePlacid.com for more information.
For a neat virtual tour of Adirondack Park, visit AdirondacksUSA.com.

Additional Helpful Resource Links
TheWhiteFaceLodge.com
AdirondackMuseum.org
FortTiconderoga.org
StoneBridgeandCaves.com
AusableChasm.com
TurtleIslandCafe.com
If you like this story and want to be notified by email when a new story posts on Women Riders Now, sign up for our monthly newsletter here.
Related Articles
Small Town Tour: Riding Canada's Ottawa Valley
Lodging Review: The Shady Dell in Bisbee, Arizona