Do you have a story to share? Please send it to us, but follow these submission guidelines.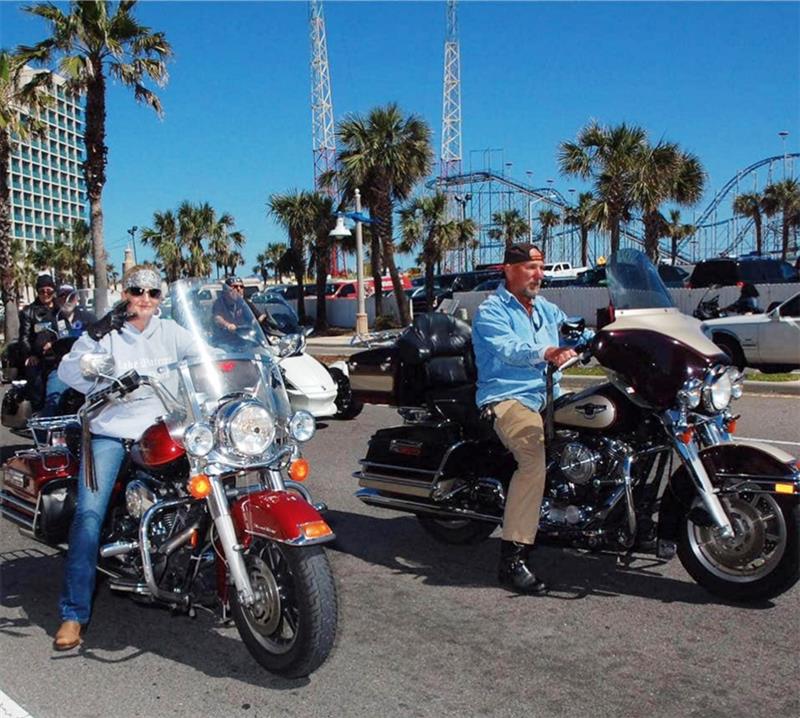 It's always been about the destination beyond the destination. My husband, Richard, and I both rode motorcycles. Sometimes I would hop on the back with him and we would just enjoy our time riding as one. We've ridden our Harleys to Florida's Daytona Beach, West Virginia, South Dakota, the mountains of North Carolina, and the beaches of South Carolina, just to name a few. We always explored the areas beyond these destinations as well. My husband always said, "You can't go to South Dakota and not go to North!" and "You're already in sunny Florida—might as well go to the Gulf!"
Women Riders Now E-Newsletter
Stay up-to-date on all things motorcycle! Latest gear, bikes, and product reviews. Travel ideas, great product giveaways, and more.
In July 2018 we took a road trip of a lifetime: Maine, New Hampshire, and Vermont. But those destinations weren't enough, so off to Canada we went! It was an incredible trip with amazing friends (thank you for the invitation, Kenny Farrell). Richard and I were both beaming from the experiences, the sights, and the friendships made during our trip. I will never forget our time spent together, nor do I ever want to.
Ten short days later as I was uploading pictures of our wonderful tour, I received a call from our oldest son, Michael, that Richard had been taken from his job site to the hospital. He'd had a stroke. My husband of 34 years, my life partner, my riding partner, died the next evening. Our hearts are still broken from the tremendous loss. Richard was everything to us and we are still in recovery mode even after ten short months.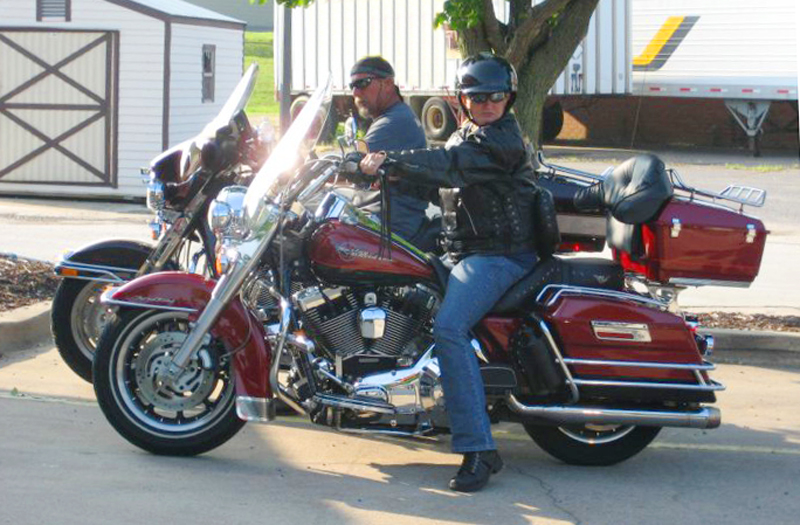 Richard and I have three sons, a daughter-in-law, and two grandchildren. The oldest is Michael, Brian is the middle child, and Kevin is our youngest. Michael and his wife, Erin, have two children, Madison and Wyatt. The other two have girlfriends, Erica and Alyson. With the exception of Erin, they all enjoy riding. Erin hasn't fully embraced the idea yet (shhh … don't tell her that Pawpaw used to ride the grandkids around the yard on his motorcycle with a big smile on his face!).
After their dad's death, I gave the boys something Richard had loved so much—his Harley-Davidson motorcycles. Mike now rides his dad's '98 Ultra Classic. Brian now owns his dad's '93 FXR and Kevin will inherit my '06 Road King. They've all enjoyed riding various kinds of motorcycles, but I hope they will keep the ones that hold such special meaning.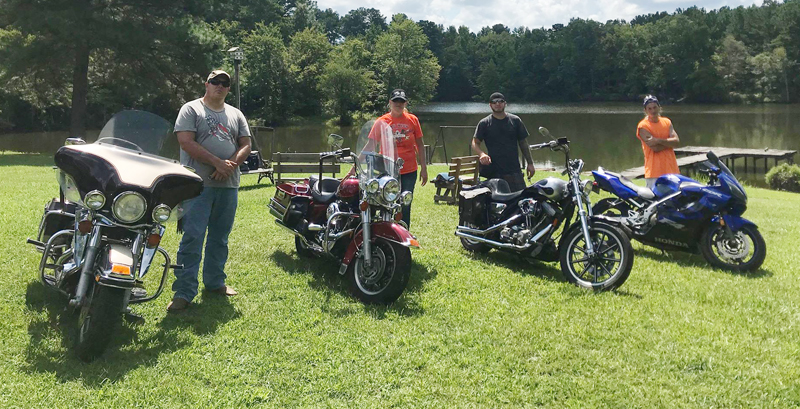 To end this journey is to not really end this journey. The family has taken various riding trips (except for Erin and the grands … for the moment), and they are continuing to make sure I don't have to ride solo, whether on the bike or in life. I miss my Richard so very much, but my boys and their families have made this road I now travel more bearable, and I thank them dearly for it. Their dad would be so proud!
We all continue to ride with Richard in our hearts, our minds, and in our conversations.
Do you have a story to share? Please send it to us, but follow these submission guidelines.

Related Articles
How Freedom and Riding Motorcycles Saved my Soul
Father-Daughter Bonding Through Motorcycling
More Reader Stories