You know the drill. You see the motorcycle, you love its looks—it's the bike of your dreams. Then you throw a leg over, and it's just not right. The seat is too high, the pegs are too far forward, the handlebars too wide. Sure, you could change those items, adding even more money to the motorcycle's price and leaving you with dust-gathering spare parts. If only, like Goldilocks, you could find the motorcycle that fits just right…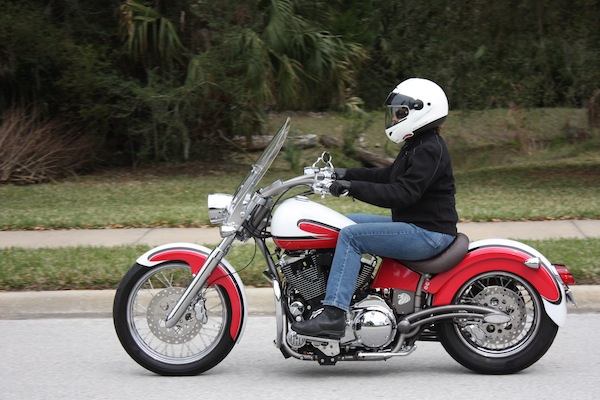 The new WildKaT motorcycle from Roar Motorcycles in Daytona Beach, Florida, might be your fairy-tale ending come true, for this innovative ride comes customized to your measurements right from the factory. But you might wonder, what if I want to sell the bike to somebody who's not my size? No sweat, because the company claims any mechanic with basic tools can alter the bike to fit any rider—meaning if 5-foot-3 you wants to sell the motorcycle to someone 5-foot-9, a turn here, a twist there, and voilà, the bike will fit her as well.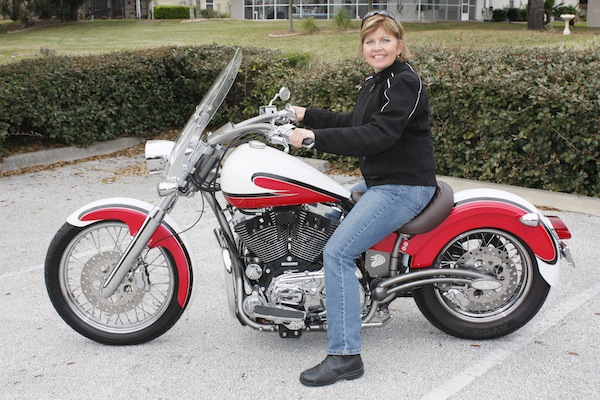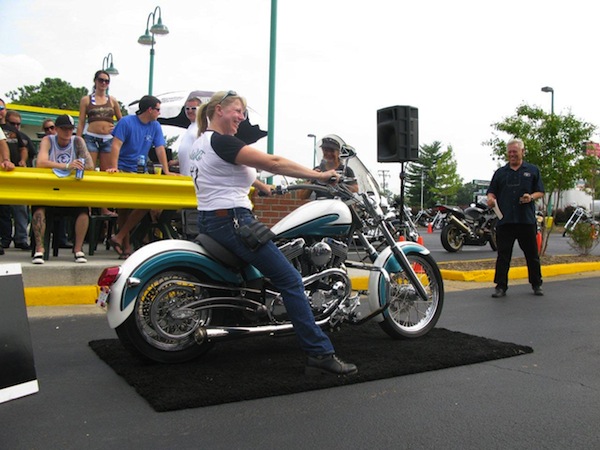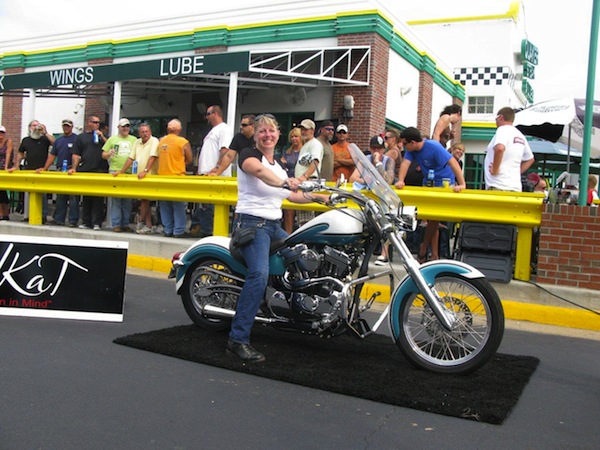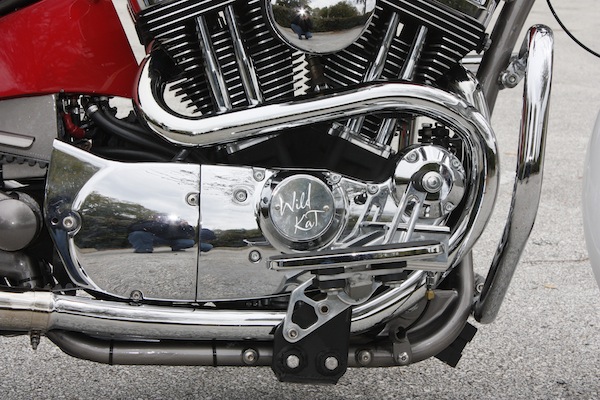 This magical, morphing motorcycle results from ingenious, out-of-the-box engineering from a crew helmed by Roar Motorcycles co-owner Kathleen Tolleson. A two-wheel aficionado since childhood who stands a whopping 5 feet tall, she gets it. Tolleson knows firsthand the challenge of riding an ill-fitting bike, and this energetic, buoyant entrepreneur wants to solve this dilemma so more riders can begin the sport of motorcycling feeling confident and comfortable.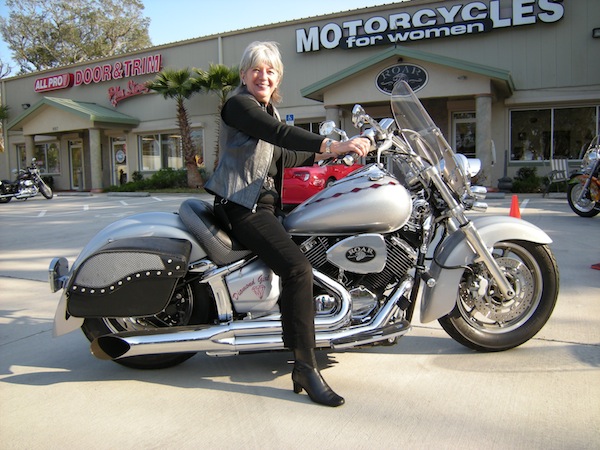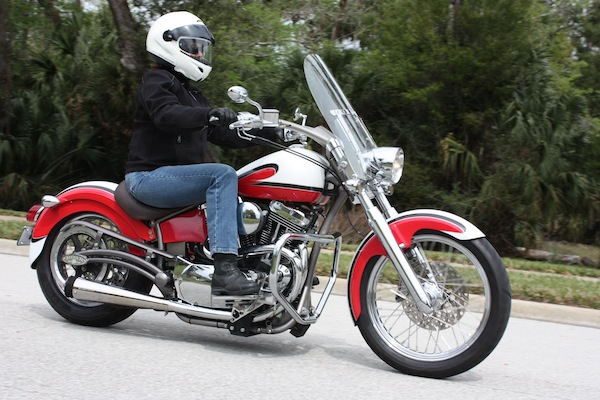 The WildKaT has adjustments not traditionally found on motorcycles. For instance, the frame has four different hole-sets predrilled for foot control placement, allowing a rider to select the most comfortable distance from her pegs to her seat. Handlebars receive the same treatment, as they can be positioned in one of three locations to best suit individual arm length. The seat height dilemma is resolved by not adjusting the actual seat; instead, there are two settings on the swingarm that allow the seat height to be raised and lowered in conjunction with adjustable shocks. It's a really trick setup allowing the bike's modular frame to adjust up and down to the preferred height. So in addition to comfortably reaching the ground with her feet, the bike's owner will never see an unsightly gap between the fender and rear tire due to ill-fitting suspension adjustments.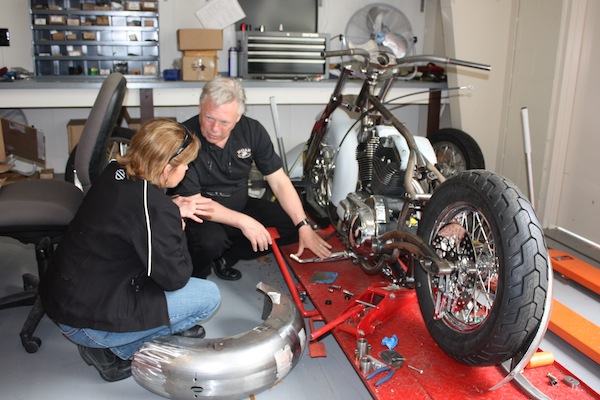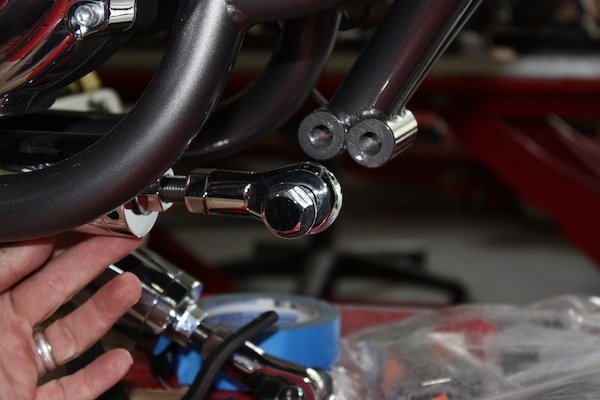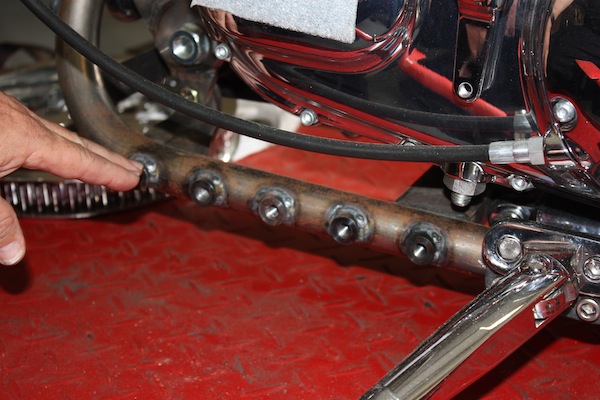 The range of adjustments on the aforementioned motorcycle parts is something that even Goldilocks would appreciate. The frame boasts an unladen seat height ranging from 23.5 to 29.5 inches. The billet aluminum foot controls can adjust from a petite to medium to tall position with no extra brackets needed, and the handlebars do the same. Just like buying a custom-tailored suit, this motorcycle purchase requires using a measuring tape when ordering, as you'll need to know your arm length and inseam. This means you'll receive a perfect-fitting motorcycle when you pick it up from the shop.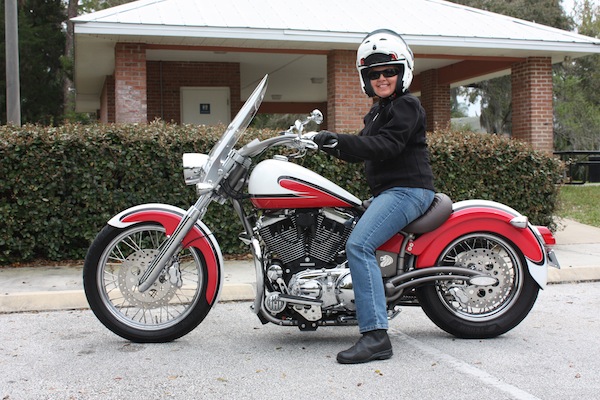 For all its engineering prowess and advancements, the WildKaT does not look like something out of a Transformers sci-fi flick. How does it look? Beautiful. It presents a classy, sassy, curvaceous custom silhouette—genuinely striking in your choice of three two-tone paint schemes. It models a unique single downtube frame; a sexy, curvy swingarm with hidden dual-shock suspension; custom-made body parts; a solo seat produced and designed by Roar's in-house custom shop; and stylish paint and graphics, in addition to a host of billet chromed and polished parts.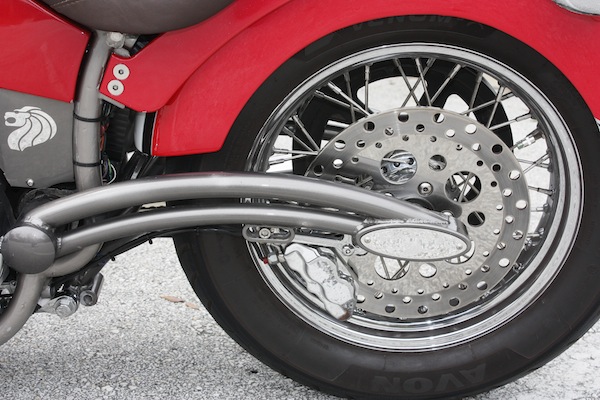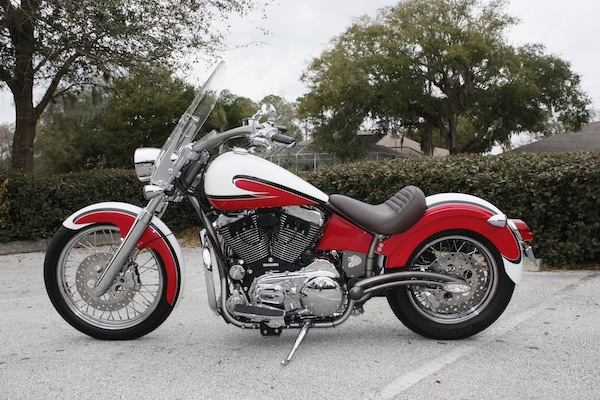 All this beauty and trick engineering adds up to a lot of airy hoopla if the bike can't fulfill its intended purpose of transporting a rider from point A to point B. In this regard, the WildKaT doesn't disappoint. I rode a preproduction prototype around the streets of Daytona Beach, Florida, (where Roar's shop is located) to get a feel for the two-wheeled feline and came away with an overall great impression. The WildKaT gets its ample get-up-and-go courtesy of Harley-Davidson's 1200cc rubber-mounted Sportster motor. The bike also uses a five-speed transmission and belt drive like the Sportster. From there, the component list goes on: four-piston dual-action brake calipers with 11.5-inch rotors front and rear, chrome wheels with billet hubs and polished stainless steel spokes (with a lifetime warranty), a 100/90 X 19 Avon tire in front and a 150/80 X 15 in back, electronic fuel management, a two-into-one polished stainless steel exhaust, LED lights, self-canceling turn signals and more. The gas tank holds an ample 4.5 gallons of fuel.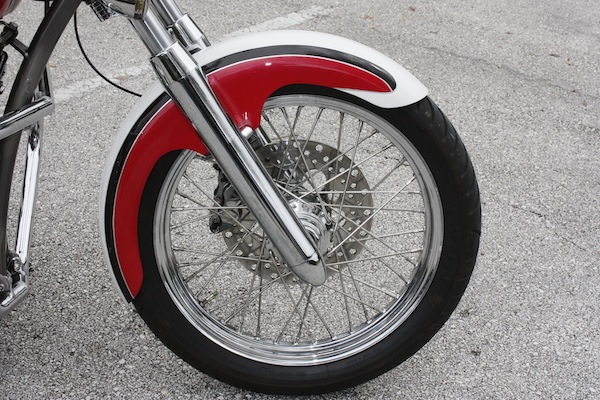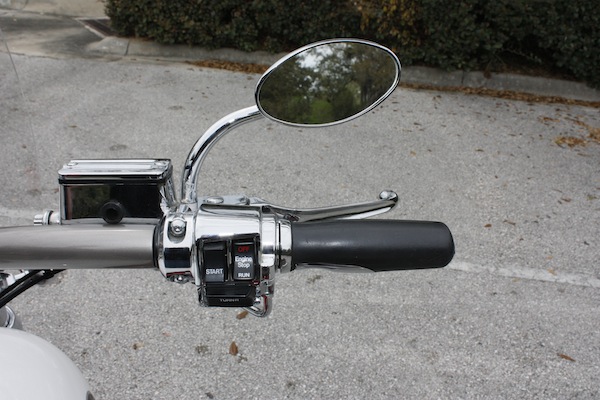 I appreciated the bike's quick torquey nature, the quality feel of the components and the ample stopping power. The WildKaT didn't require a lot of pressure to initiate turns—in fact, it felt quite nimble, and its suspension handled normal street bumps quite ably. Adjustable clutch levers with a light clutch-pull kept my hands from getting sore. I did notice vibration emanating from the engine and shaking the chassis, but Tolleson said that buzzing is a prototype characteristic and will be minimized in the production motorcycles. Smaller riders should note, too, that ground clearance at the WildKaT's lowest seat setting is a mere 4.24 inches off the ground, so don't plan on a lot of leaning without a lot of scraping. Ground clearance increases as the seat height gets taller.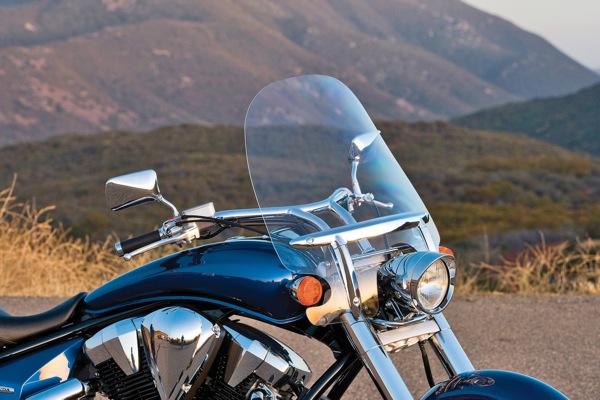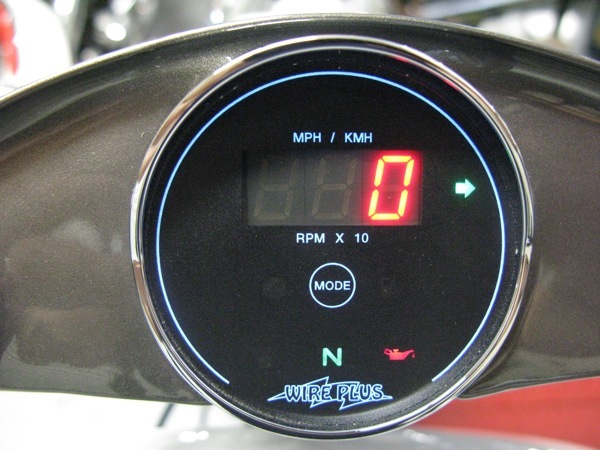 Roar began manufacturing the WildKaT in the spring of 2010. Turnaround time is about three months because each bike is hand-built. Price begins at $23,970 and goes up depending on accessories, which right now include a windshield, highway bars and saddlebags. For more information, visit RoarMotorcycles.com.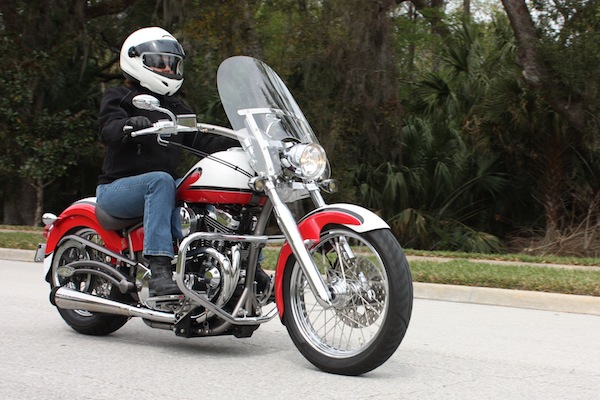 WRN Recommendation
If you want a bike that's really personalized, you won't find one more custom-tailored to your desires than the WildKaT. This motorcycle is a boon for riders who can't find a bike that fits just right and who don't want to dump a lot of money into extra parts to make one fit. The WildKaT's ability to change size means the bike will be comfortable for you and for whomever you might sell it to in the future. Beyond its morphing capability, it offers great style and performance that should satisfy most riders. You know you won't see many of these passing in the other direction, either.
Specs At A Glance: Roar WildKaT
Displacement: 1200cc
Seat Height: 23.5 to 29.5 inches
Fuel Capacity: 4.5 gallons
Weight: 525 pounds
Colors: Daytona Blue, Passion Red, Classic Black, Perfect Pink, Plum Crazy, Rich Brown, and custom colors
Price: Starts at $23,970
Related Articles