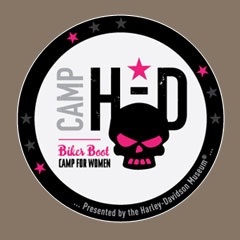 This spring, the Harley-Davidson Museum in Milwaukee is offering 20 women the opportunity to take part in an exclusive experience#8212;the first-ever Biker Boot Camp for Women. Participants in the weeklong program will not only become licensed motorcycle riders through Harley-Davidson#8217;s Rider#8217;s Edge Academy of Motorcycling, but will also get a behind-the-scenes look at the Harley-Davidson Motor Company and its leadership, the Harley-Davidson Museum, and the city of Milwaukee.
Biker Boot Camp for Women will be held May 9 #8211;14, 2011. The 20 female participants will learn the proper techniques and skills needed to master the open road, as well as the history of women riders and their role in the sport of motorcycling. Other experiences throughout the week include a Brewers baseball game at Miller Park, a night out in Milwaukee, Bike Night at the Harley-Davidson Museum and plenty of riding.
Since the dawn of Harley-Davidson in 1903, women have been an important part of the company#8217;s family and the sport of motorcycling. Now, more than 100 years later, more women than ever are taking the handlebars, and Harley-Davidson Motor Company is continuously looking for new and different ways to reach this female audience. This Biker Boot Camp is one of those ways. It is also just one of three camps being held this summer at the museum. The other two are:
Harley-Davidson Fantasy Camp, June 27 #8211; July 1, 2011: Harley-Davidson Fantasy Camp is the ultimate insiders experience, with special access to the Harley-Davidson facilities, executives, archives collection and motorcycles. This camp will mirror much of the same experiences as the first camp last year and will include a city tour of Milwaukee, a trip to Summerfest and Lakefront Brewery, a group ride, and much more.
Speed Camp, July 6 #8211; 11, 2011: This camp will get the adrenaline pumping with a week packed full of opportunities to get up close and personal with Harley-Davidson#8217;s longtime commitment to the sport of motorcycle racing. During this camp, participants will tour Harley-Davidsons Pilgrim Road plant, spend a night out in Milwaukee and attend the NHRA races in Joliet, Illinois.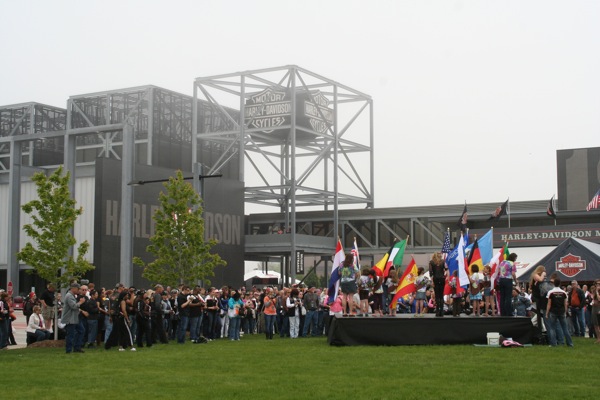 The Harley-Davidson Museum launched its first Fantasy Camp in 2010. Following the success of this inaugural event, enthusiasts will now have three different opportunities to enjoy an all-inclusive H-D experience in Milwaukee. While at camp, participants will be immersed in Harley-Davidson culture and have the opportunity to take their love of riding and of all things H-D to a whole new level.
#8220;Camp H-D is the ultimate experience for all motorcyclists,#8221; said Bill Davidson, vice president of the Harley-Davidson Museum. #8220;Last year we held our first Fantasy Camp, and it was extremely successful. For 2011, we are excited to launch Camp H-D, which expands on last year#8217;s experience to include two additional camps for our enthusiasts. Each camp will provide a unique experience, including exclusive opportunities to go behind the scenes and to interact with me and other leaders at Harley-Davidson."
The price for each of these camps includes hotel, transportation to all camp destinations, food, and admissions and access to planned activities. Biker Book Camp for Women cost is $3,000. Registration opens Tuesday, February 15, and a day earlier for Museum members. The camps are filled on a first come, first serve basis with a non-refundable 50 percent deposit paid. To register starting February 15, or for more information visitH-DMuseum.com or call 414.287.2824.
While the Biker Boot Camp is open to all women, experienced women riders who want to participate can certainly opt out of the Riders Edge portion of the camp, but camp organizers suggest taking it anyway as a refresher as it will be large portion of the boot camp.