Women Riders Now (WRN), the longest running, largest, and most comprehensive news and information resource for female motorcyclists, appoints longtime moto enthusiast, Motorcycle Safety Foundation (MSF) RiderCoach, and American Motorcyclist Association (AMA) leader, Maggie McNally, as Director of Rider Outreach.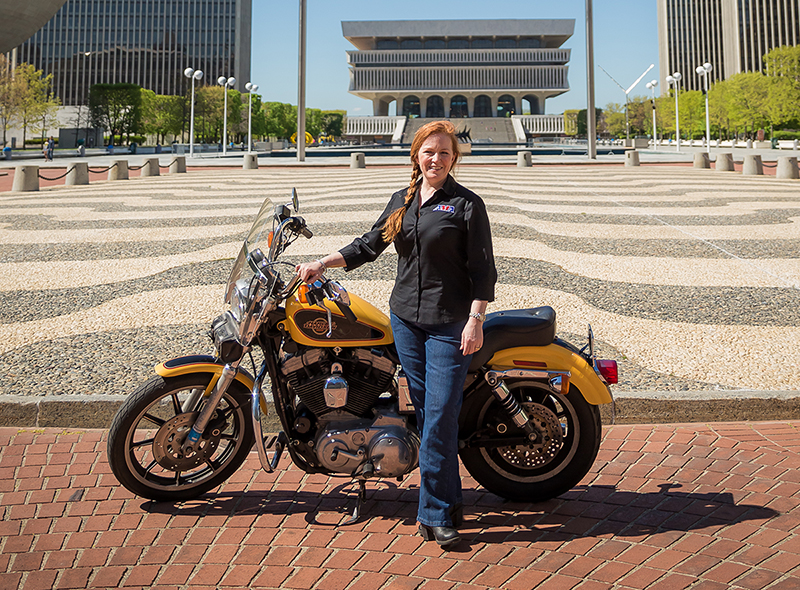 In this newly created role, McNally brings her formidable skills, experience, and reputation to WRN, with the goal of creating programs to add value to newsletter subscribers, growing web and social audiences and membership, and fostering mutually beneficial relationships with female riding groups, motorcycle associations, manufacturers, and the industry.
McNally's commitment to motorcycling is deep. In 2013 she was unanimously elected to become the first woman to chair the AMA Board of Directors—a first in the AMA's then-89-year history. She played an invaluable role in the stewardship of the AMA, leading initiatives that markedly grew women's involvement in the sport, including launching the AMA International Women amp; Motorcycling Conference and the "Get Women Riding" campaign.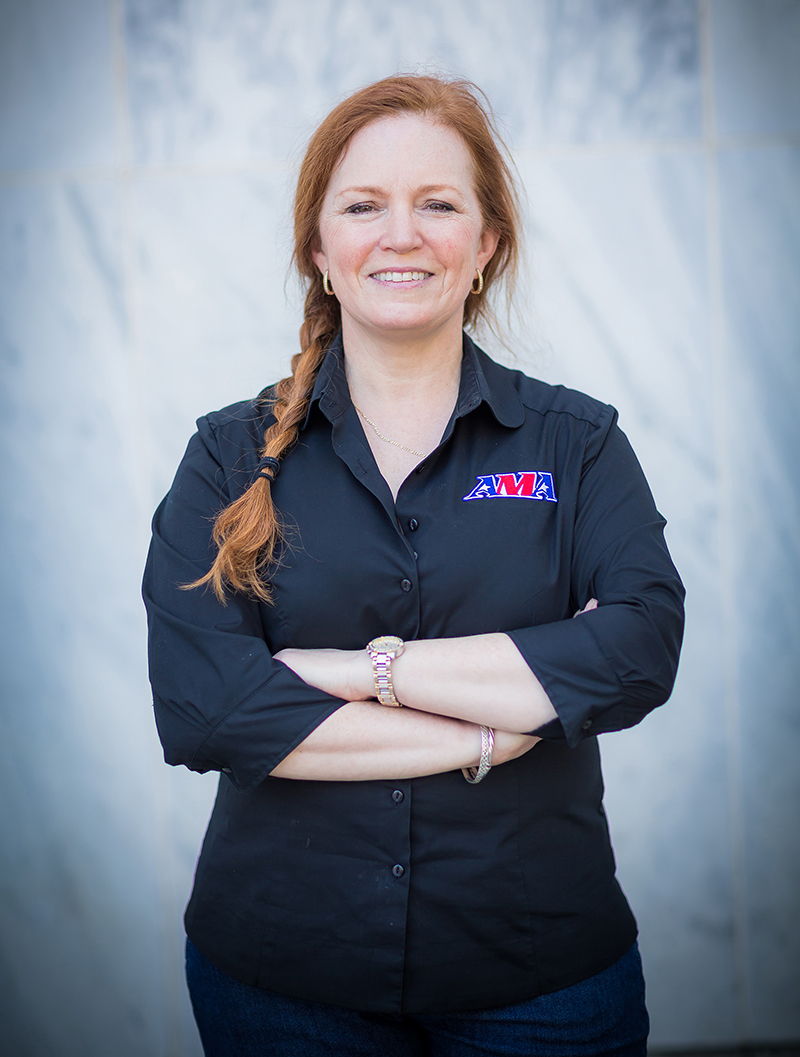 "WRN is thrilled to welcome Maggie to our team," says Sarah Schilke, WRN Co-Chairwoman. "I've partnered with her on a number of initiatives over the years and have been impressed with Maggie's unmatched passion, commitment, and industry knowledge. She will be a great asset as WRN creates even more value for current and new subscribers and develops partnerships that help marketers and the industry further engage with the burgeoning female rider movement."
McNally, who hails from Albany, New York, has led a distinguished career in information technology with the New York state government. She has been an avid motorcyclist for decades, an advisor, member, and volunteer for numerous motorcycle clubs and associations, and has been a MSF RiderCoach for more than 13 years.
McNally brings incredible authenticity to the new role at WRN and leads a true motorcycle family lifestyle. "My son wasn't even two years old when I put his car seat in a sidecar attached to a Honda Gold Wing," said McNally. "With his seven-year-old sister on the seat behind me, we covered many miles and created forever memories. Apollo, our Beagle, is my newest riding partner in my latest Harley-Davidson Sportster/Velorex outfit."
Women riders continue to be the fastest-growing segment in motorcycling, with hundreds of women's motorcycle clubs in the US growing their ranks. The Motorcycle Industry Council (MIC) reports that 19 percent of all motorcycle owners are women. And among younger consumers, particularly millennials, women now make up 26 percent of motorcycle owners, and that percentage continues to climb.
"Women Riders Now continues to see growth and energy around our digital platforms," added McNally. "My goal is to reach out and engage female enthusiasts and further our prominence as the leading resource for women in motorcycling."
To learn about how your company or organization can reach more women by teaming up with Women Riders Now, email Maggie at Maggie@WomenRidersNow.com.
About Women Riders Now
Women Riders Now (WRN) is America's #1 resource for motorcycling news and reviews from a female perspective. WRN is a free, ad supported web-based publication, delivering a broad spectrum of motorcycle content in a positive, spirited, and authentic environment. The year 2020 marks WRNs 21st year in business, making WomenRidersNow.com the longest running and most comprehensive resource for female motorcyclists anywhere.