Superstar motorcycle racer Elena Myers, who we
featured back in March
when she became the first woman to win at Daytona, continues to make strides in her racing career, bringing home eighth placein last weekends AMA Pro SuperSport Races.Myers and her Suzuki GSX-R600 were armed and ready for battle at the2.2-mile, 14-turn track atNew Jersey Motorsports Park.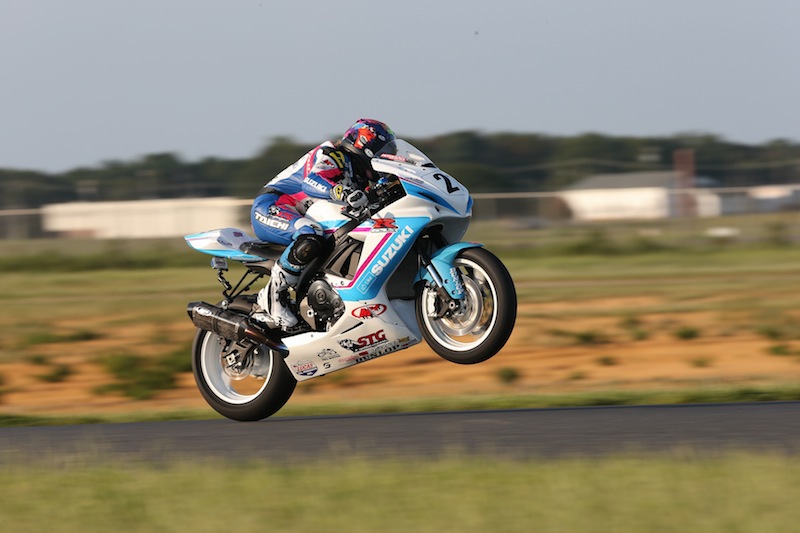 In the first of the weekend's two 19-lap races, Myers got a great start and ran in a podium position for more than half the race before a slight error resulted in an off-track excursion. Despite this, she managed to finish a respectable eighth.
"I put myself in a good starting position for both races, but unfortunately I didn't get the results I wanted,"said Myers, aTeam Suzuki SportbikeTrackGear.com rider."In race one, I ran third for almost the entire race until I made a minor mistake and ran off the track. I came back on and mustered an eighth-place finish, but I was really hoping to redeem myself in race two."
On Sunday, during the second race of the weekend, Myers again got off to a great start and had slotted into third when a downed rider caused a red flag. On the restart, Myers got off the line in sixth and wound up finishing eighth again.
"On Sunday, I got a great launch and was right with the two leaders in the first few laps," said Myers. "A red flag came out and, for the restart, I was on the front row. I got a decent launch, but the rider next to me drifted into me and I had to let up, and the whole row behind me got an advantage going into turn one. From there, third through ninth was a super-tight pack, and I was in the middle of it. We all ran consistently fast laps, so it was tough to make passes and I ended up with eighth again. Overall, I'm happy with how everything went and can't thank my crew enough for giving me a solid bike in the Suzuki GSX-R600 all weekend."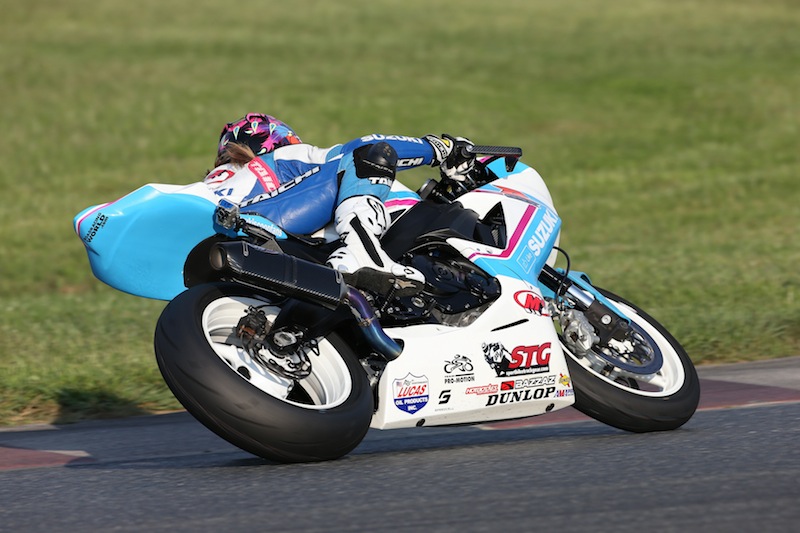 The Suzuki SportbikeTrackGear.com team's next event of the 2012 AMA Pro SuperSport season is at Homestead-Miami Speedway in Homestead, Fla., the weekend of September 21-23.
Related Articles