Do you have a story to share? Please send it to us, but follow these submission guidelines.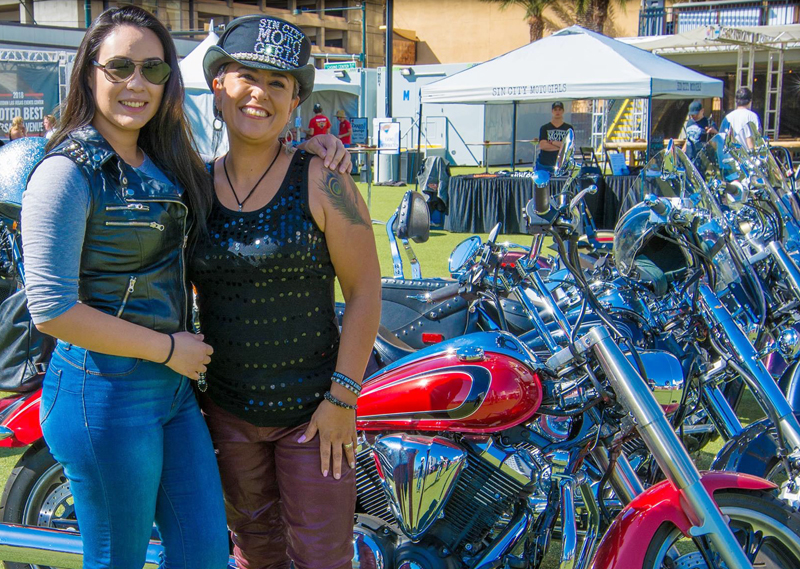 I decided to finally take the first step in going for my motorcycle endorsement at 42. My kids were at the age of independence and I had always wanted to ride a motorcycle, but my parents were not supportive. But my husband was very encouraging, so I finally went for it with him.
From that point on, we rode together everywhere and anywhere. Four months later, my daughter Celeste expressed interest in riding motorcycles as well. How could we discourage her from this experience? We were having the time of our lives!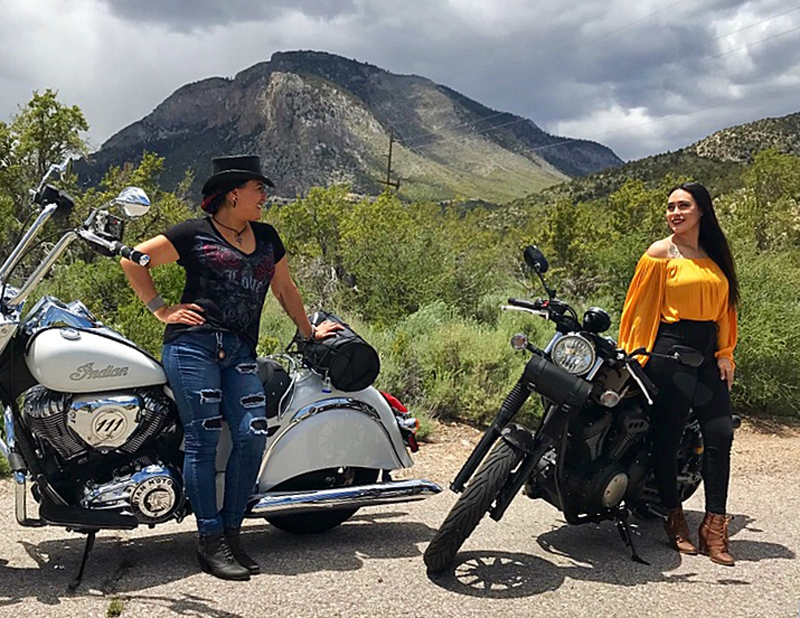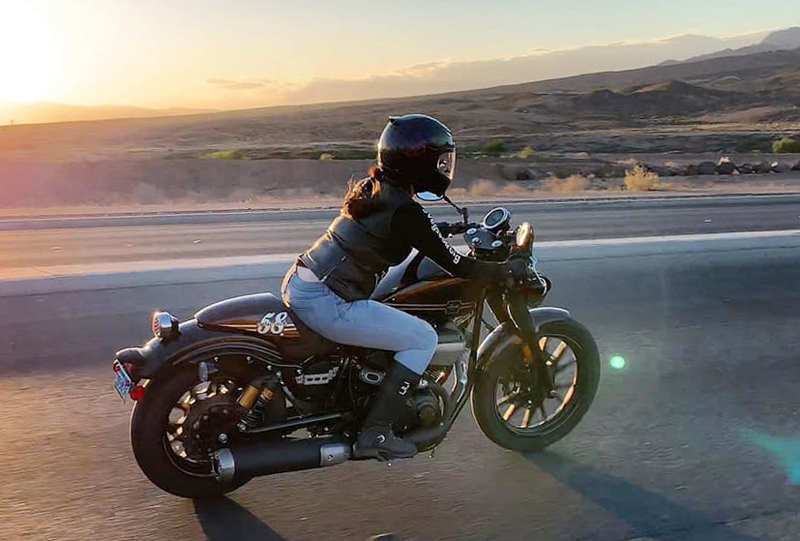 I've always thought my daughter and I have a great relationship, and the experience of sharing this passion with her has brought us even closer. Our rides were shorts distances until she felt more comfortable. When she was ready for a longer trek, we took a 250-mile ride from Las Vegas to Babes Ride Out 6, an all-women's motorcycle campout in Joshua Tree, California.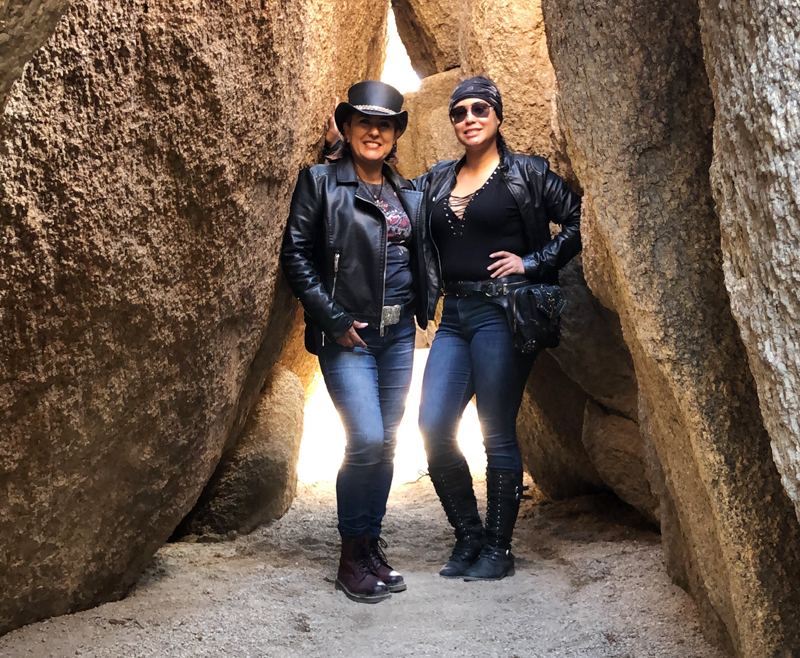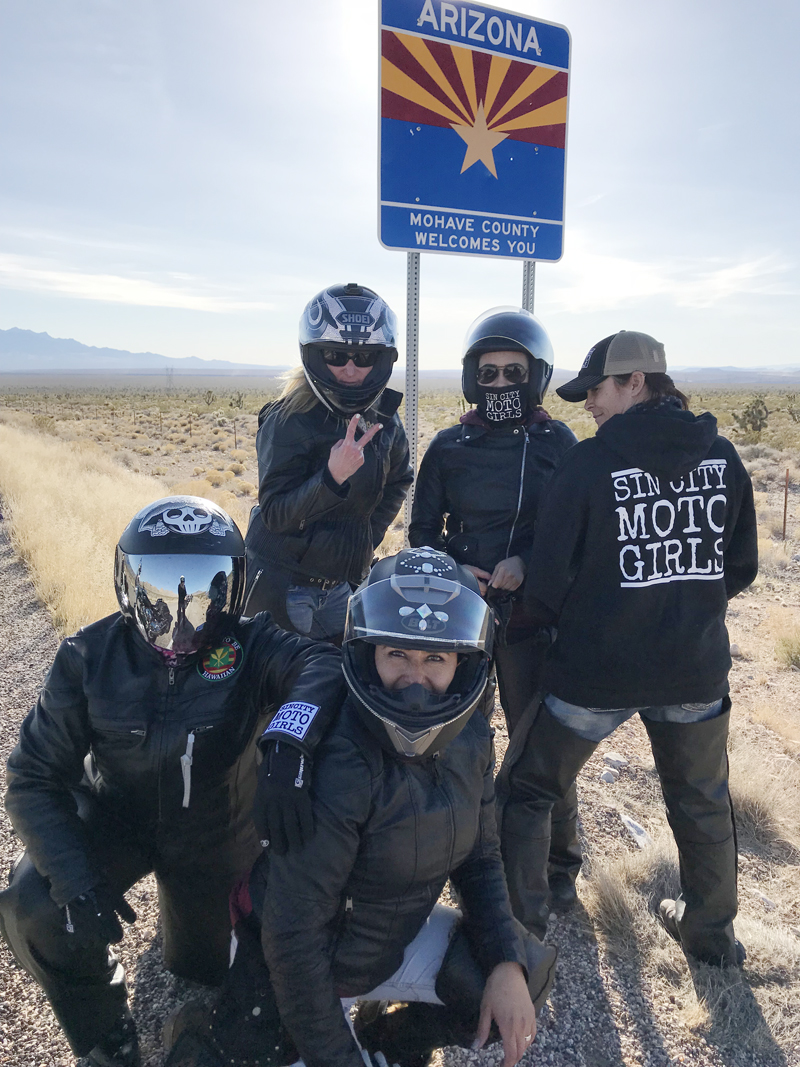 We constantly talk about safety—possible scenarios and how to best deal with them. When others find out we are mother and daughter riding together they express their admiration towards us. We both agree that we are blessed and feel very lucky to have each other.
Our future plans are to take road trips on our motorcycles to other states and get to know little towns and share these experiences. Road trips we have planned in the near future include South Dakota, New Mexico, and Colorado. For now, Las Vegas has beautiful scenery and many places to ride to. We have ridden to Utah, Arizona, and California so far, which is one of the benefits of living in southern Nevada.
We don't ride to get to our destination quickly, but to enjoy the journey. We are mother and daughter making memories with our watchful guardian, Celeste's father. My loving husband gives us the strength and encouragement to ride because we are his bad ass girls! We're capable of anything we set ourselves out to do.
Do you have a story to share? Please send it to us, but follow these submission guidelines.
Related Articles
WRN Calendar of Events
A Motorcycle Ride to the Spa with Mom
Father-Daughter Bonding Through Motorcycling