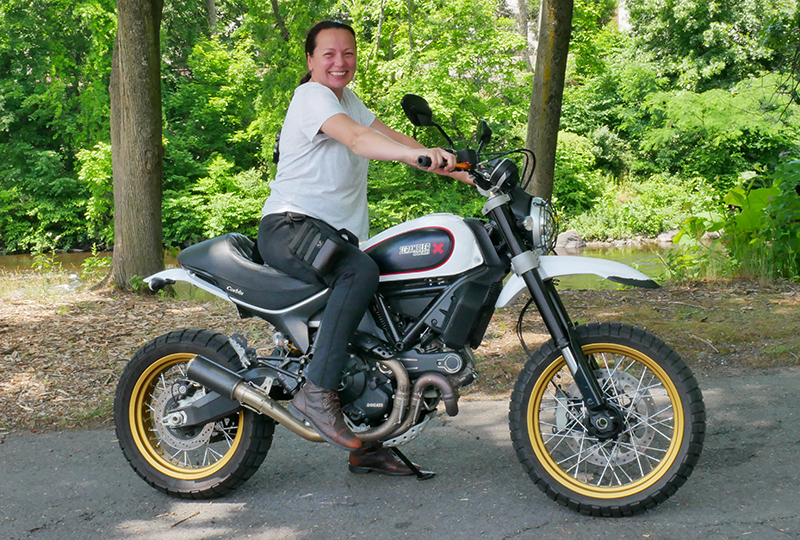 What do you do with your wallet, keys, phone, and small items that you like to bring along while riding if you dont want to use motorcycle luggage? I always try to stuff the pockets of my riding jacket, but most jackets don't offer enough room for everything I want to bring along. That's why I was excited to find SW-MOTECH's Legend Gear leg bags.
With the Legend Gear leg bag system you can carry small important items on your body so when you get off the bike to gas up, eat, or take a break, it all stays with you. The black/brown waxed canvas/synthetic leather bag is a cool retro style and uses the flexible and secure M.O.L.L.E. system found on the toughest military-spec gear. The leg bag set costs $58.95 and comes with the LA8 bag and an adjustable LA7 holster.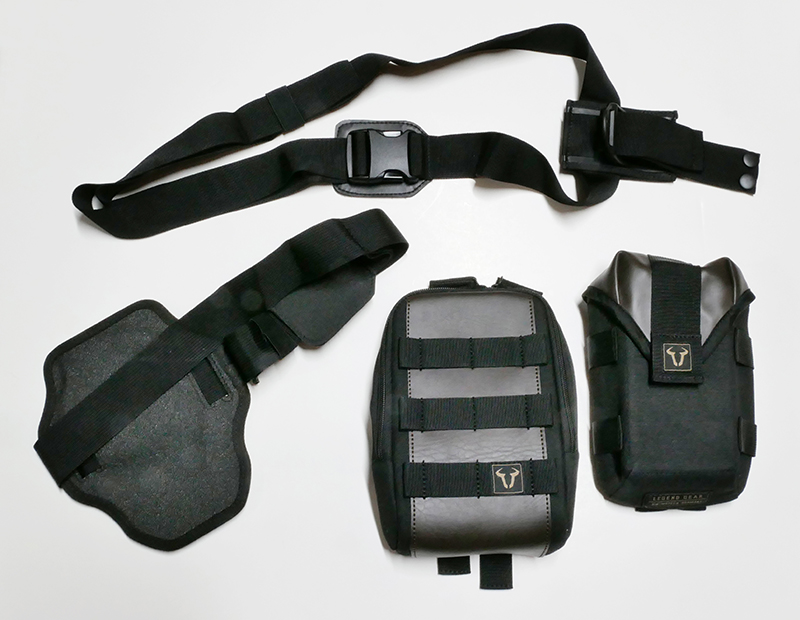 M.O.L.L.E. is commonly used by the U.S. military, along with other members of the armed forces, law enforcement, firefighters, and we see it being used more lately on adventure gear. Simply put, M.O.L.L.E. describes gear layered with rows and columns of webbing, allowing the gear the flexibility to work for specific and variable purposes.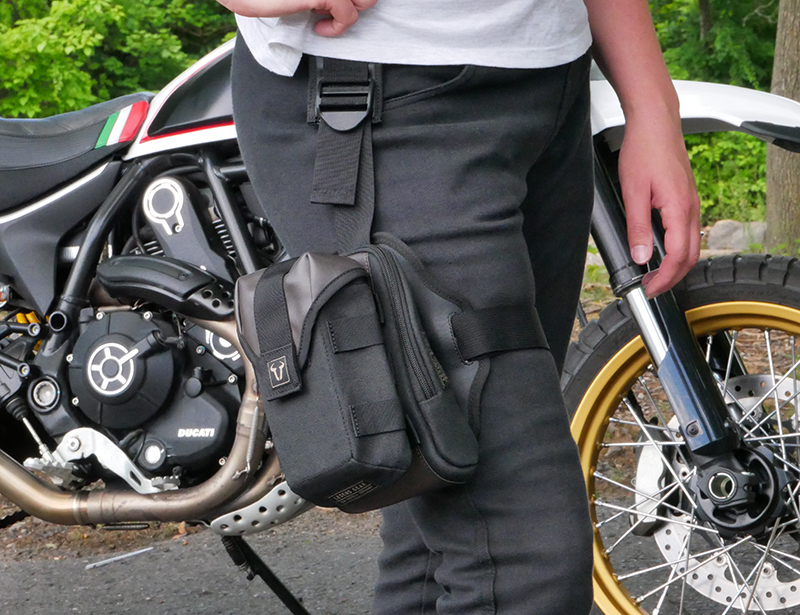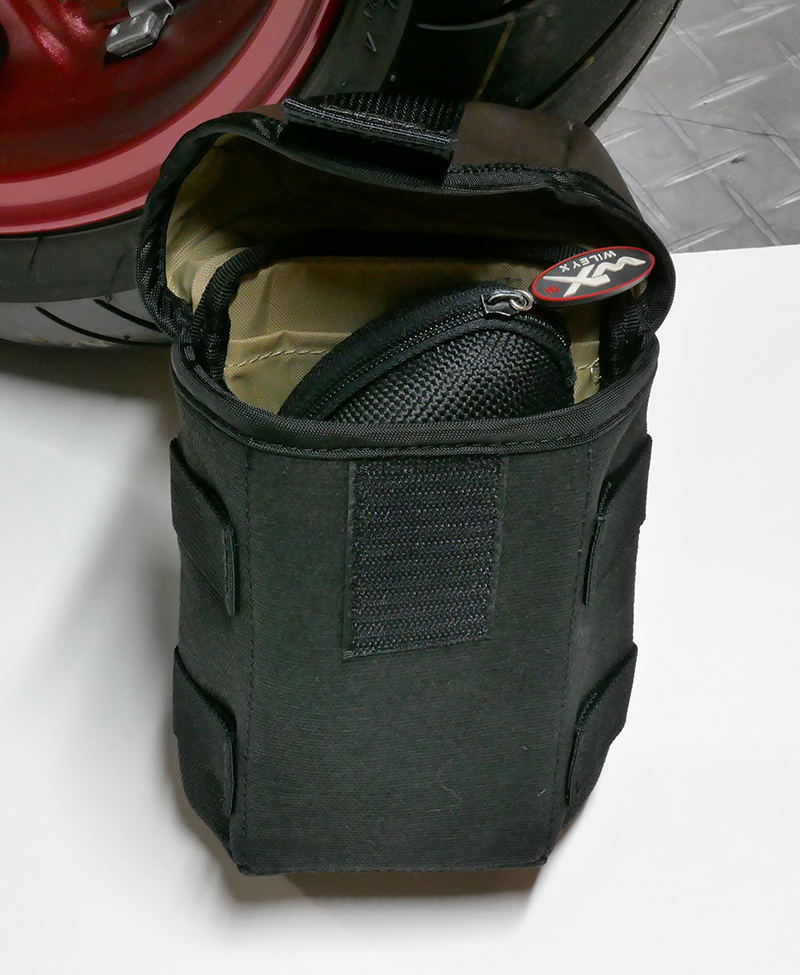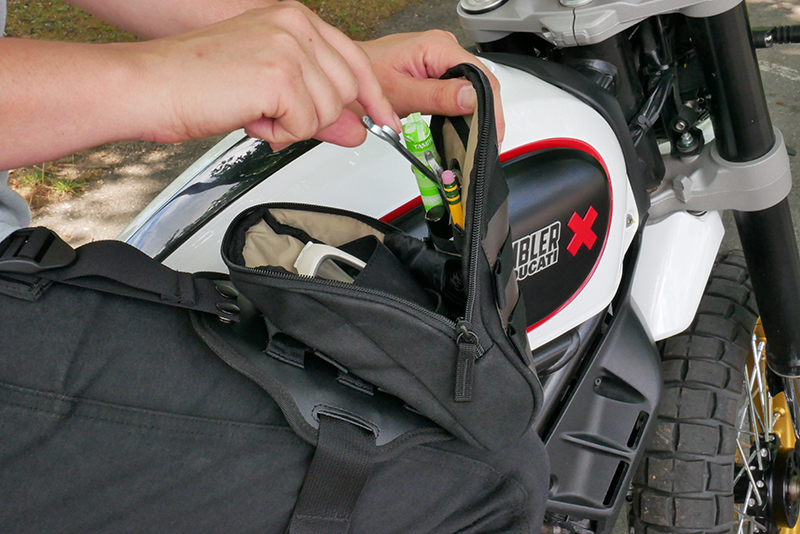 To give a good test of the leg bag, I stuffed my Panasonic Lumix G85 mirrorless camera in it, strapped it on my leg, and went for a long ride. On the leg is a great place to store a camera or delicate electronics while riding. I'm always worried about my camera gear getting damaged from the bike's vibration, so having it on my body eliminates this worry. Admittedly though, the bag felt cumbersome and heavy when walking around with the camera in it. A smaller, lighter camera would work better in the leg bag.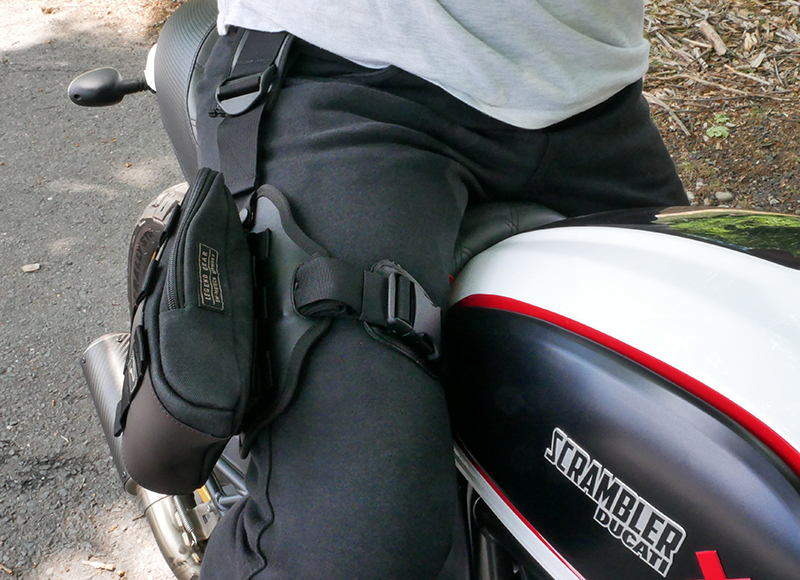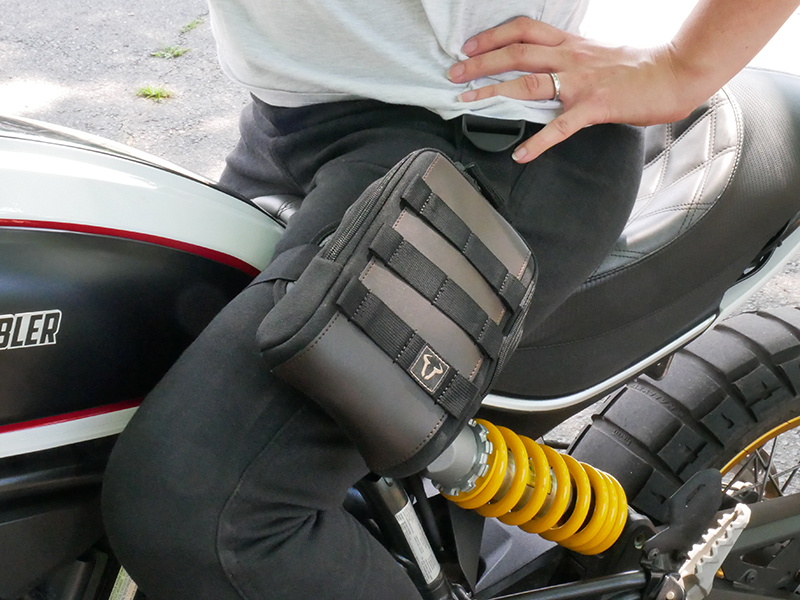 Because the bag is not waterproof, SW-MOTECH includes a rain cover with the set. The company recommends treating the cotton fabric surface with a wax waterproofing product (like Otter Wax) at regular intervals in order to protect the natural fibers. If you choose to do this, your items will be able to withstand a light rain without having to pull over and don the rain cover.
For more information go to SW-MOTECH.US.
Related Articles
Motorcycle Riding Purses/Backpack Reviews