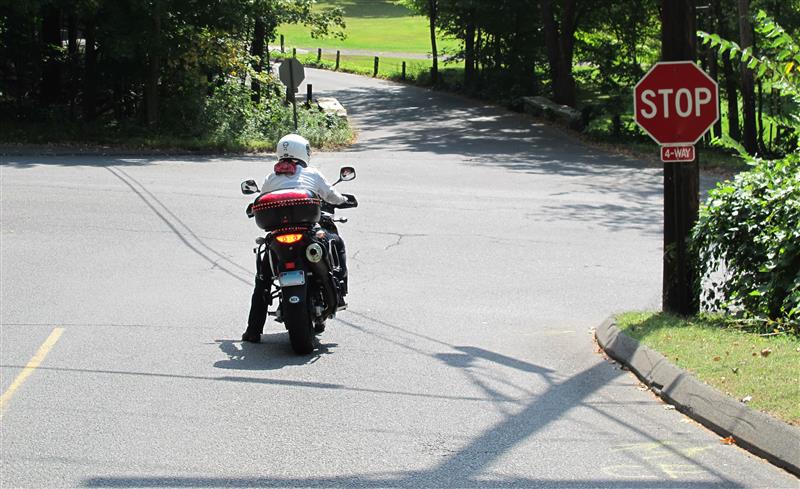 About six months ago I bought a
Harley-Davidson Street Bob
(107 cubic inches)—very different from the Street 750. I still had the confidence of riding and having a great time with my fancy new bike. Then I realized I needed to work on my turns: U-turns, right turns, and tight right turns from a stop. I've watched YouTube videos with male instructors and have been practicing in a parking lot with my husband. Married women know what Im getting at. His instruction is, "Just practice … you gotta 'just do it'."
I cant practice when I dont know what to do. Im not sure what exactly my problem is. I have tried a right turn from a stop angling the bike, starting off with the bars turned, with the bike several feet behind the stop, and duck-walking first. I know the techniques on how to turn, so thats why I think it may be the bike that Im afraid of.
Can anyone give me some words of wisdom to help me get over the fear of dropping this heavy bike while turning? And what are some of the ways I can try differently? I know sometimes the "proper" technique doesnt work for some of us, so Im open to suggestions that work for you.
Thank you!
Lori Vaile,
Bossier City, Louisiana
Please share your advice in the comments section below.