Have you run of time with names still not crossed off your holiday gift list? Stuck on what to buy even after checking out our holiday gift guide? We merrily present some last-minute holiday gift ideas from stocking stuffers to gifts sure to please even the hardest to shop for on your list. Those friends and family who already have everything under the sun will surely appreciate some of the gifts we have chosen for your shopping pleasure. Enjoy and happy holidays!
---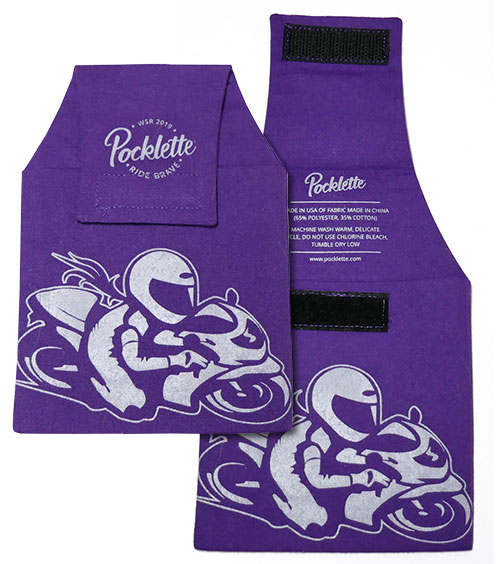 The Pocklette
Keep your valuables safe and handy while you're on the go with the Pocklette. Ideal for ladies who ride or who just want a safe place to stash small stuff, the Pocklette is a soft, durable handmade pocket that attaches to a bra strap to safely and discreetly hide money, credit cards, passports, other important papers, and even small medical devices like insulin pumps. It can also be worn on a belt loop. We met up with the creator Carrie Smith at the 2019 Women's Sportbike Rally East, who had generously donated a WSR-logoed Pocklette to every attendee, like the one pictured here! Let's support women-owned businesses by filling our friends' stockings with Pocklettes. Available in 16 colors (without the logo) for $15.95 at Pocklette.com. Free shipping in the U.S.
---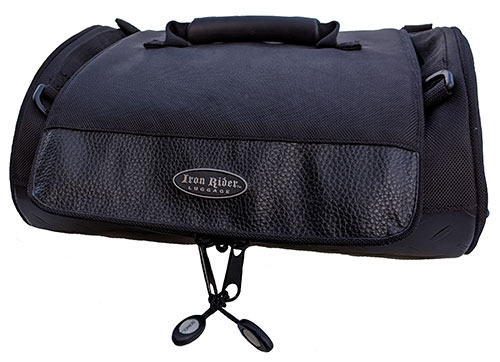 Dowco Iron Rider Roll Bag
As part of the Iron Rider Motorcycle Luggage System, this smallest bag is the perfect size to stash your things for a day trip or an overnighter and attaches solo or with the luggage system. This is the perfect bag to use as a "cosmetic bag" to hold hair tools, make-up bags, and a change of clothes. Plastic molded handle and shoulder strap make it easy to tote from bike to tent or hotel room. Constructed of 1680 denier polyester. Offered in black, this bag measures 14 inches x 6.5 inches. The regular price is $99.95, but you can get it for a special price of just $49.95 at BikersOutfitter.com.
---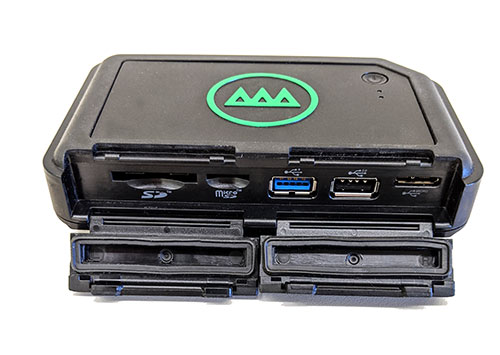 Gnarbox
Gnarbox is a rugged "outdoor proof," back-up device for the camera enthusiast on your gift list. Now your photographer can travel without a laptop. With Gnarbox, it's easy to edit and share content on the go. Pairs with Adobe Lightroom CC and LumaFushion to help create fantastic content for social media quickly. With onboard SD, microSD, and USB ports, your photographer can connect memory cards and immediately share photos and videos without a laptop. Visit the website for specs and information.
Available sizes: 128 GB $279.99 / 256 GB $399.99 with free two-day shipping on orders over $100. Gnarbox.com
---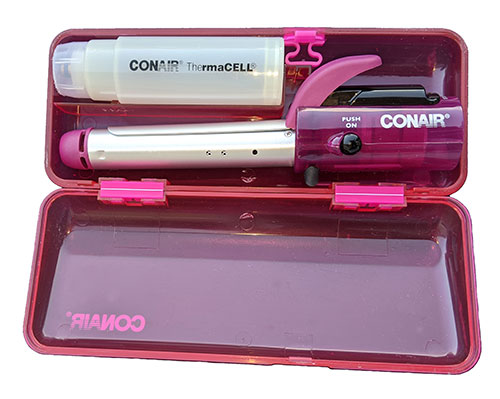 Conair Mini Pro Cordless Thermacell Curling Iron
A must-have to reduce unsightly helmet hair! No cords, plugs, or batteries—it operates on butane and is as easy to start as the flick of a lighter. Reaches professional curling iron temperature quickly and cools as quickly as it heats. Comes with a curling brush attachment and a travel case. Available at Walgreens for $19.99.
---
---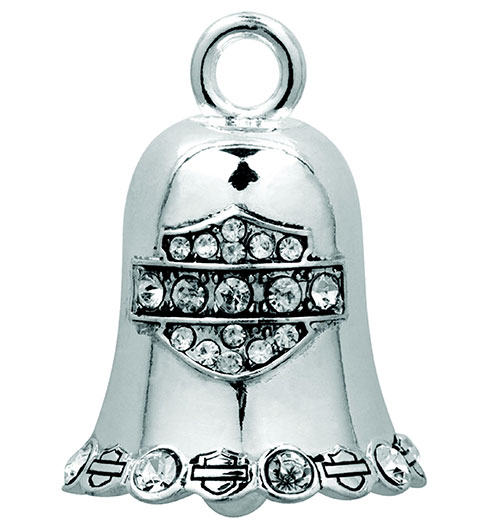 Motorcycle Gremlin Bell
Legend has it that there are "road gremlins" out to wreak havoc on motorcyclists. In order to contain them and keep the motorcycle safe, a bell attached to your bike will either drive the gremlins crazy and contain them in the bell or they will steer clear of the bells altogether. Whichever version you choose to believe, the "rules" of the legend says that it must be a gift. Give the gift of a gremlin free ride to your friends or family and join in on the fun of believing that the bell will keep gremlins away. Pictured is the Harley-Davidson White Crystal Bar amp; Shield Ride Bell. It can be purchased for $16 at your local dealership or at Harley-Davidson.com.
---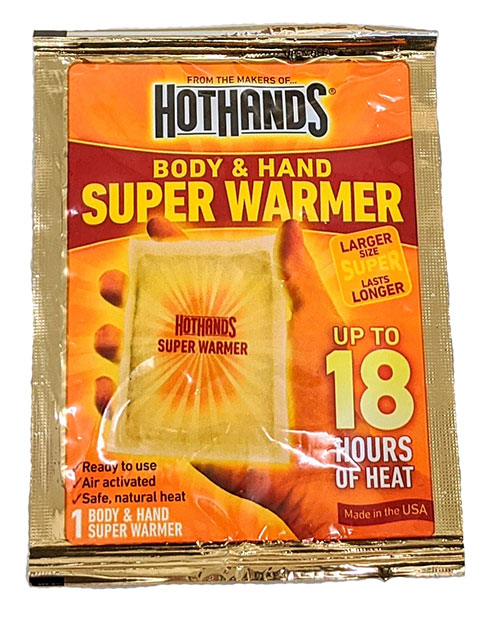 HotHands Body and Hand Super Warmers
Hot packs are perfect stocking stuffers for the motorcycle rider on your list. Each Super Warmer is single-use, ready to use, air activated, and safe with natural heat. Lasts up to 18 hours! Placed inside gloves, boots, pants pockets, or jackets maximizes efficiency to stay warm while riding in cold weather.
Visit Warmers.com for other assorted warming products and bundles such as 40 Hand Warmers and 40 Grabber toe warmers for $59.95. Amazon.com offers a box of 40 Hot Hands hand warmers for $24.93.
---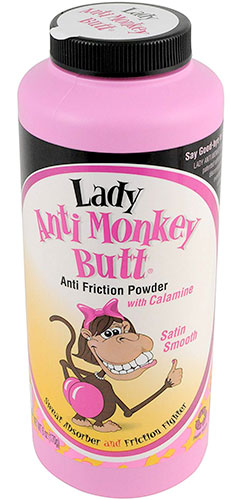 Lady Anti Monkey Butt Powder
Specially formulated for women, this talc free powder works great for motorcyclists to help maximize comfort and performance while riding or other activities that might cause discomfort due to sweat and/or friction. Great for those who have to sit on their bums for extended periods of time. Ingredients include cornstarch and calamine powder that goes on satin smooth with a light, pleasing fragrance. So, go ahead and say goodbye to chafing and irritation. She will love you for gifting her with Lady Anti Monkey Butt Powder!
Available at Walgreens.com or Amazon.com for $5.99.
---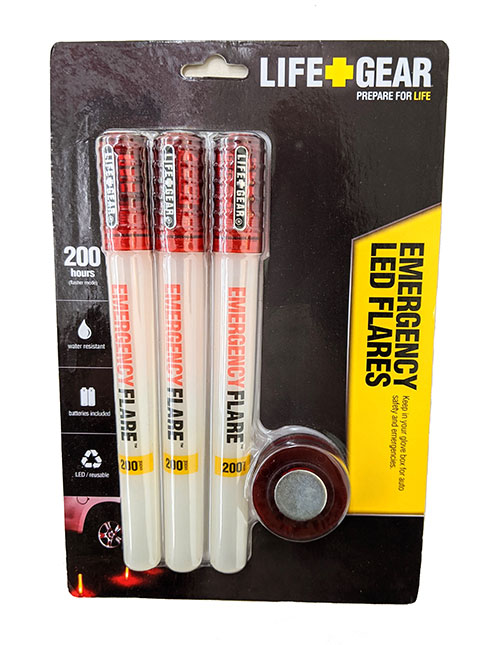 Life Gear Emergency LED Flares
Be prepared for emergencies with these reusable, battery operated LED flares. Lightweight and compact, fits in saddlebags (and Christmas stockings) with ease. Easy to set up with a magnetic base to stand alone or attach to your vehicle, these flares are eco-friendly, water resistant, and have up to 150 hours of battery life. Life Gear has a battery recycling program to help save the environment. One Emergency Flare saves the wasteful impact of 1,250 chemical glow sticks.
Batteries included. Available at Lifegear.com for $9.99.
---
---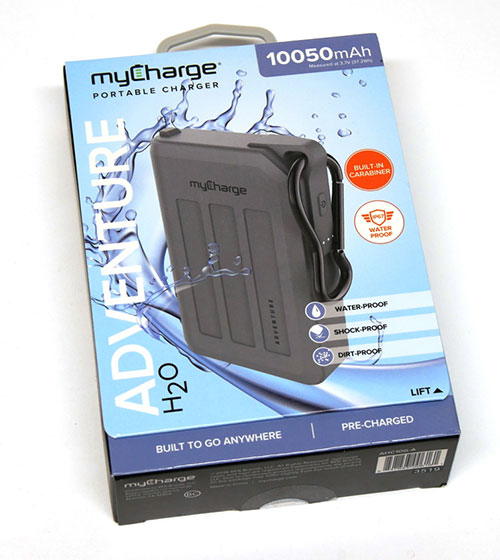 myCharge AdventureMax Portable Charger
This 10050mAh external battery pack is the ideal portable charger for motorcyclists. Provides power boosts to extend the life of your standard USB device. Small and compact, it weighs just .55 lbs. Dual USB ports and pass-through charging allow you to charge the power bank and connected devices simultaneously. Rugged design withstands most extreme conditions, such as splashes, dirt, and drops. The small charger measures 4.4 x 2.9 x 1 inches and stores easily in saddlebags or a jacket pocket, and comes with a large carabiner. Available in assorted colors. Compatible with most cellular devices. Available at Amazon.com for $49.99.
---

Harley-Davidson Jewelry
Who doesn't appreciate jewelry? Give the gift that lasts forever, from motorcycle brand specific rings and things to jewels from your local jewelry store. Bracelets, necklaces, earrings, watches, and charms are always the perfect gift. With or without gems, a gift of jewelry speaks volumes for the giver as well as the recipient. Visit your local motorcycle dealer in person or online for availability. Shown is the Harley-Davidson Medium Bar & Shield Post Earrings, $52. Find more Harley-Davidson jewelry here.
---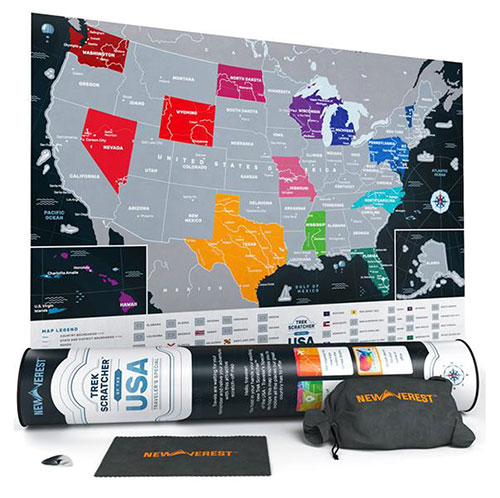 Newverest Trek Scratcher of the USA – Voyage Edition
The perfect gift for the traveler, the Newverest map is a fun, interactive way to plan motorcycle adventures or track the states traveled. Simply scratch off the outer layer of the states to track travels and keep memories alive. Map can be framed for wall art. Regular price is $119.99. Sale price is $28.97 at Newverest.com. Free standard shipping for all orders. Expedited shipping available.
---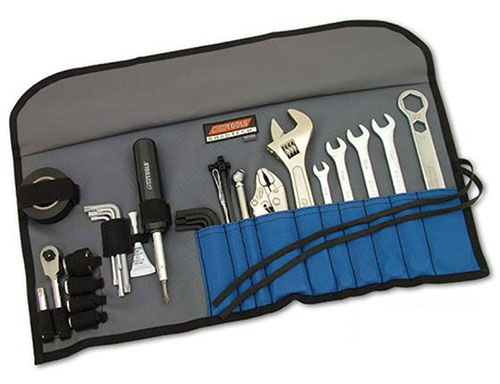 Tool Kits
Specific motorcycle brand tool kits are the perfect gift, even for the non-mechanics on your list. Having the correct tools is extremely important for minor roadside repairs. It could mean the difference between getting back on the road with some minor wrenching or waiting for a tow. CruzTOOLS makes brand-specific motorcycle tool kits, such as the Triumph TR2 kit shown here ($89.95). You can shop for this and more tools at Revzilla, Cycle Gear, J&P Cycles, DennisKirk, or Harbor Freight Tools.
---
We hope this gets the juices flowing for great gift-giving. If you haven't already, be sure to check out our Holiday Buyers Guide. You'll find special WRN promo codes for extra savings there.
Do you have any ideas of your own? Please use the comments section below to share them.
Related Articles
2019 Holiday Buyers Guide
WRN Gear Reviews
WRN Product Reviews
Women's Favorite Riding Gear, Products, and Accessories