Whether you're looking to get inspired for a new riding season or youre just in need of some good reading to tuck into your saddlebag, these new books are all about the love of riding on two wheels.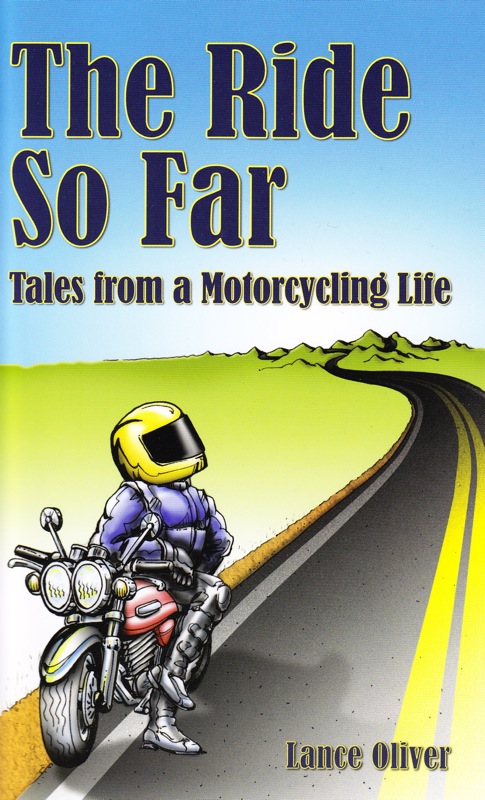 The Ride So Far: Tales From A Motorcycling Life, by Lance Oliver
What is it about riding a motorcycle that has motorcyclists so hooked? With his trademark wit and insight, motojournalist Lance Oliver offers his thoughts on that question in this look back at some of his most memorable rambles on two wheels.
As Lance notes in his introduction, his book is made up of equal parts storytelling and ruminations, saying, "While this book has to be classified more as entertainment than information, I'd like to think there's a little wisdom between the covers." And he's right. Whether describing the sensation of plunging down the famed Corkscrew turn at Mazda Raceway Laguna Seca or plumbing the psychological depths of a riders emotional attachment to his or her motorcycle, these original stories go straight to the essence of why riding is so much more than a way to get from here to there.
Lances tales, broken up by the occasional illustration, are by turns whimsical and serious, hilarious and heartfelt. "The Ride So Far" will have you nodding in agreement, thinking, "Yes, that's it exactly!" Available from
Whitehorse Press
in hardcover for $24.95.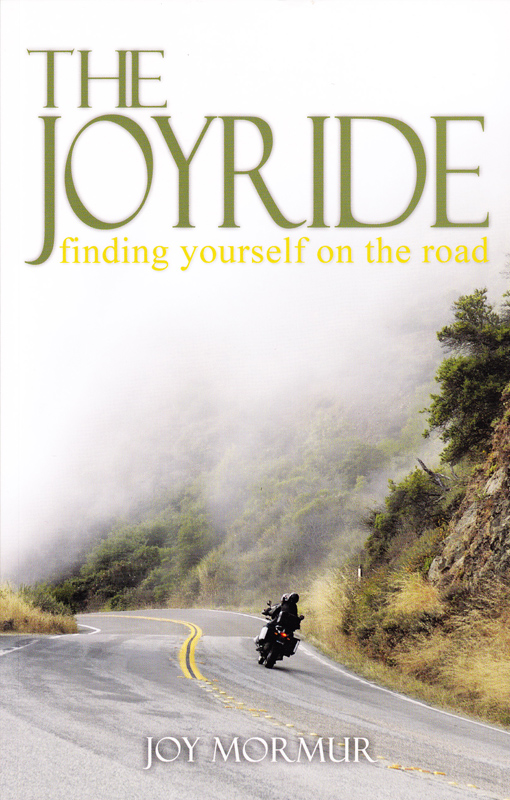 The Joyride: Finding Yourself on the Road, by Joy Mormur
If you've ever fantasized about quitting your job and settling into the saddle for a grand adventure, this could be the tale for you. In her mid-30s, Joy Mormur found herself living a life she'd never envisioned—divorced, raising her children alone, and suffering from discouraging bouts of addiction and loneliness.
So she did what she needed to change her life, hopping on the back of "Bessie," her Harley-Davidson FXRS Lowrider, and embarking on an eight-month journey across the United States. Of what she hoped to find, Joy writes, "The purpose of 'The Joyride' was more than just an adventurous trek across America by motorcycle—it was a search for answers."
And answers she found, slowly transforming over 19,000 miles and 23 states from a broken-hearted woman to the "Joy" she had been searching for. This narrative-only book promises to be an inspiring read for those who have ever become discouraged with the daily grind of life. "The Joyride" retails for $13.95 in paperback and can be ordered by emailing its author, Joy Mormur, at
montanajoy@embarqmail.com
.
365 Motorcycles You Must Ride, by Dain Gingerelli, James Manning Michels and Charles Everitt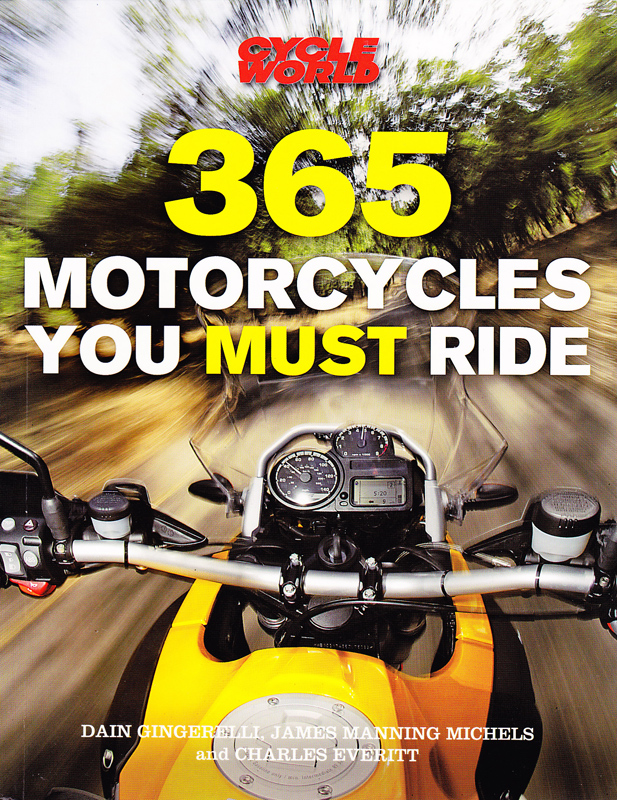 Every motorcycle enthusiast has an opinion on the best bike on the market, but they can all agree that among the thousands of great, near-great, and downright awful motorcycles built over the years, some stand out as icons.
Through exhaustive research (and maybe a few fun test rides), the authors of "365 Motorcycles You Must Ride" have identified 365 motorcycles that qualify as rides of a lifetime. Their picks range from classic gaslight-era bikes, racers, and modern sportbikes to oddities that have to be ridden to be understood.
While the die-hard among us might use this as a thrilling to-do list, each entry is packed with fascinating facts anddetailed photos, making it a great book to flip through occasionally or sit down with for long stretches. And with a comprehensive list encompassing everything from Aprilia to Yamaha, the wealth of information in "365 Motorcycles You Must Ride" promises to feed your need for motorcycling history and trivia. Available from
Motorbooks
in paperback for $21.99.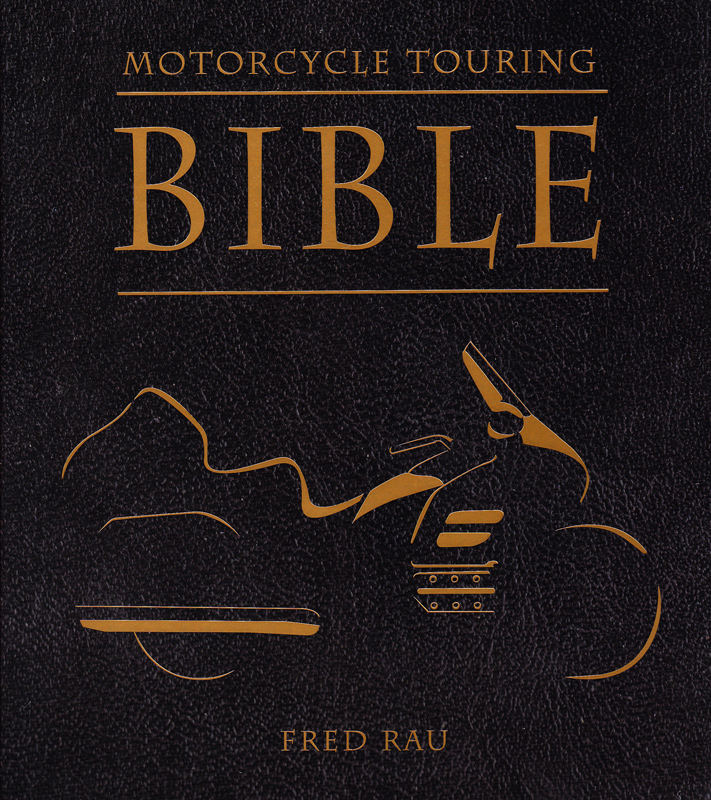 Motorcycle Touring Bible, by Fred Rau
Any book with "bible" in the title promises to be an ambitious undertaking. But if anyone is qualified to tackle such a task, it might be professional motojournalist Fred Rau. In addition to having more than one million miles under his belt, Fred has been a professional motorcycle journalist for more than 35 years, is cofounder of Motorcycle Consumer News, and runs a business guiding motorcycle adventure tours through New Zealand and the American Southwest. He can even claim his grandfather as one of the world's first long-distance touring riders!
Fred has seen the popularity of touring increase dramatically over the past four decades, and he notes that a growing number of riders are hitting the open road without the skills they need to get through their adventures in one piece. So from choosing the right bike and gear to avoiding the most common pitfalls and mistakes, he walks the rider through everything they need to plan and execute a safe and enjoyable long-distance trip. The clearly marked and detailed information, broken up by lots of photos that are by turns interesting and informative, make this a great reference book that will be easy to return to again and again.
In his introduction, Fred writes, "To me, the perfect motorcycling experience is getting up every morning knowing I'll be riding all day, on roads and through scenery I've never seen before, to a destination where I've never been." If you can relate, then be sure to check out this comprehensive reference on all things touring. Available from
Motorbooks
in paperback for $29.99.
Wheels of Change: How Women Rode the Bicycle to Freedom (With a Few Flat Tires Along the Way), by Sue Macy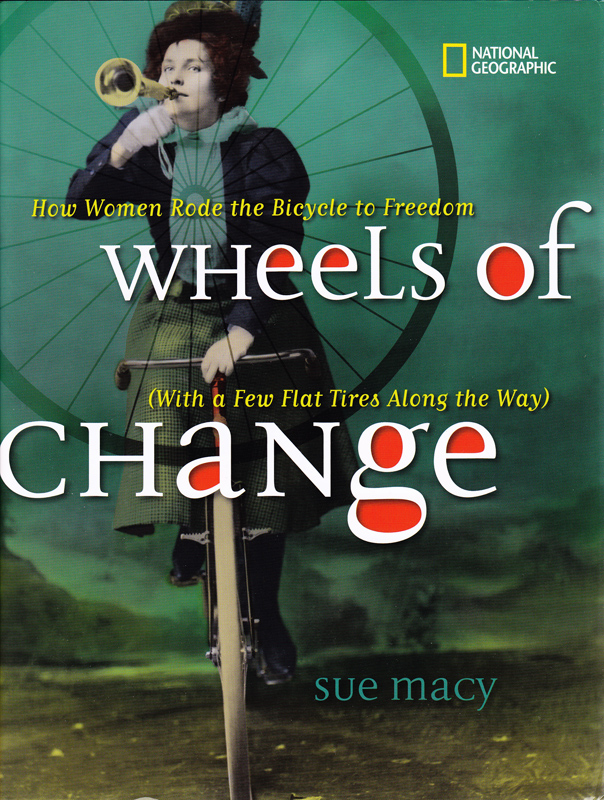 While motorcycles aren't the focus of this colorful and historically rich book from National Geographic, it does focus on the pared-down predecessor to the steel horses motorcyclists know and love—the bicycle. More interestingly, this absorbing book takes a keen look at the role cycling has played in the history of women's rights.
This chronicle is full of fascinating yet little-known facts, exploring the newfound freedom afforded to women when the bicycle craze swept the United States. For example, did you know that despite the widespread outrage at—and occasional outright ban on—the billowy pants known as "bloomers," American women eventually adopted them over heavy skirts thanks to the ease the pants provided while riding a bicycle? "Wheels of Change" is not only full of interesting information and news clips, it's packed with historical photos, illustrations and advertisements, providing a delightful look at how bicycle styles have changed right along with popular fashions.
In her introduction, author Sue Macy quotes an article from the May 1896 issue of Munsey's Magazine that says, "To women, [the bicycle] was a steed upon which they rode into the world." And with inspiring stories of record-setting women adventurers racing and riding around the globe, the parallel to modern-day female motorcyclists is obvious. For anyone looking to learn more about the original fearless women riders, hair whipping in the wind behind them (just at slightly slower speeds), this book is a must read. Available in paperback for $18.95 from the National Geographic Web site.
Related Articles