Its been more than a month since my last Editors Thoughts column. Didn't mean for so much time to pass, but I have a good excuse. I've been traveling for two of the last four weeks test riding new BMW motorcycles. Women are definitely on BMWs radar screen particularly with its new F 800 S and F 800 ST models. These are fantastic motorcycles that make a good first bike into the BMW family. BMW knows it has to lower its price point to attract more entry level and younger buyers and the F 800 is one of the models poised to do that.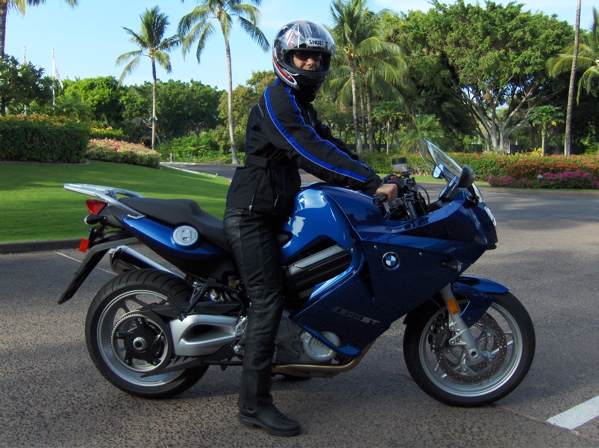 The other model BMW hopes will attract the young and new-to-BMW crowd is its trio of 650s, the G 650 Xmoto, G 650 Xcountry, and the G 650 Xchallenge. Same bike, three different versions: a street, a dual-sport, and a dirt version. Ill be writing about these in the coming months. Before that, look for my review of Kawasaki's Vulcan 900 motorcycles, as well as managing editor Diane Ortizs Suzuki SV650 review posting soon. We've been busy riding the last few months; now were getting busy writing.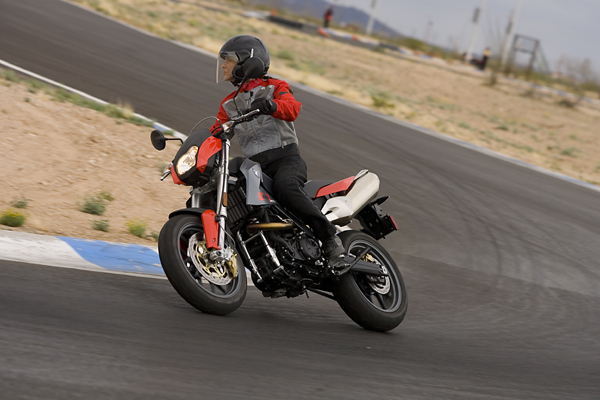 Women amp; Motorcycling Panels
The Americade Rally in Lake George, New York, is once again holding a Women amp; Motorcycling panel and yours truly is the emcee. Last year, the panel consisted of six notable women in motorcycling with more than 100 audience members firing questions at them ranging from why manufacturers don't recognize women more, to why there's not more motorcycle clothing for women. This year I've been asked to assemble a panel of six more women each representing a different area of motorcycling and the seminar time has been extended to 90 minutes. It will be held on June 7 at 8:00 p.m. during the Americade rally. Visit TourExpo.com for information on Americade and well as the panel.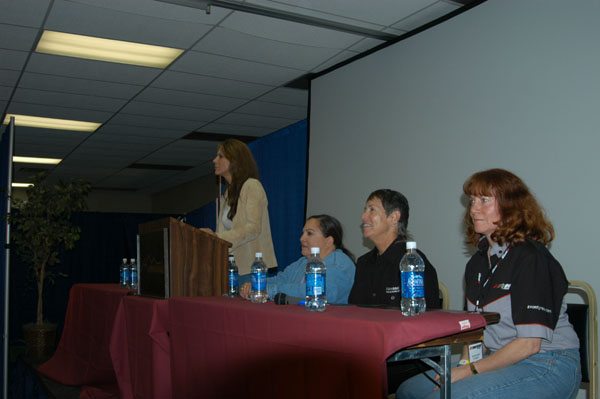 Speaking of panels, the Lone Star Rally, a six-year-old event held in Galveston, Texas, is focusing on women riders this year during its November 1-4 event. I've been asked to emcee and assemble a panel of notable women riders to, once again, interact with audience members, discuss trends and provide information on the women and motorcycling segment. There's no denying that manufacturers and aftermarket companies have now identified women as a viable market. It makes sense to have these panel discussions to provide information as well as get feedback from audience members. The Galveston Island Convention Center, 40 miles south of Houston, is the location of the seminar. The Web site LoneStarRally.com will have updated information as it becomes available.
Women's Tour in Mexico
I have a fantastic opportunity I want to share with you, and this is the first place I'm publicizing this. There will be more about this soon on the news section of WRN. I've been asked to accompany a motorcycle tour of eight women in Mexico as part of Steel Thunder Outfitters (STO) first women only riding adventure.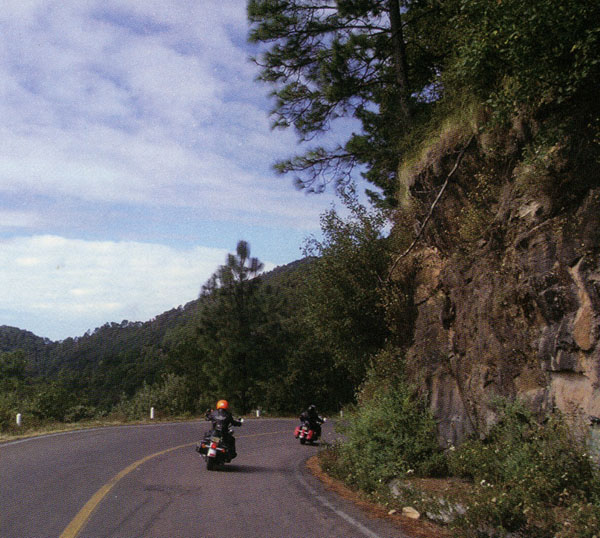 STO is a motorcycle touring company based in Mexico providing tours to various destinations in Mexico. The first women's tour will take place October 13-20, 2007 starting and ending in the seaside resort towns of Puerto Vallarta and Mazatlan respectively. In between, riders will experience the scenic Sierra Madras mountains, taking on the challenge of riding the infamous Devils Backbone Highway. Owner Billy Chapman tells me the tour is top notch all the way with first class accommodations; he even has a masseuse and personal chef to accompany the tour. He plans to videotape the tour for a future TV show to air on a cable network on Dish Satellite so camera shy women need not apply. To find out the cost and more details, Billy asks you call 800.468.2347, and then visit his Web site at SteelThunderOutfitters.com to learn more about the company.
Neat Stuff
I just received some good news on two very special women who work in the motorcycle industry. Sarah Schilke, Director of Business Development for Fairchild Sports Hein Gericke line basically the woman behind promoting the G Line of apparel just got elected to a coveted board position on the prestigious and influential Motorcycle Industry Council Board of Directors. We are extremely excited for Sarah as well as for the MIC board of directors who will get to work with her.
Sarah has been a face and a force in the women and motorcycling scene for the last 10 years appearing at events and speaking to women. Before working at Fairchild, Sarah worked in advertising sales at the AMAs American Motorcyclist magazine. A few years ago she received her MBA. A formal press release will be forthcoming that well post on WRN.
Also, I just heard from custom motorcycle painter JoAnn Bortles that producers from the weekend edition of NBCs Today show videotaped a segment on her at her home and shop in North Carolina yesterday. JoAnn has written several books on motorcycle painting which we've profiled in our New Products section. The segment, were told, focuses on the fact that this popular bike painter whos work graces motorcycle magazine covers and wins bike show awards works from an unassuming shop in the middle of rural North Carolina. JoAnn tells me she talked a lot about the influence of women in todays motorcycling culture. No air date has been announced, but as soon as we know it well post it on WRN.
Got sent a link to this Web site the other day: aa.com/women. Its nice to see other industries validating the need to set women apart by catering to their needs and wants apart from the masses.
My Favorite Thing of the Moment
Once in awhile I discover a product I just have to tell my friends about. I started using a sunscreen product with an SPF of 30 that comes in a powder. My biggest complaint with facial sunscreen is that its greasy. In the heat of the summer, I hate reapplying greasy sunscreen on top of a sweaty face. This solves that problem.
Eminence Organic Skin Care is a product line that makes sun protection in the form of makeup powder and the best part is that high SPF 30. Like me, you may already be aware of other SPF powder products, but until now, none had this high of a sun protection factor. It comes in a plastic see-through tube with a brush at the end that's covered with a cap. It stashes nice in my fanny pack when I'm on the bike. I just pull it out and reapply the powder like I would any face powder. It not only gives you a fresh look, but each time, gives you increased sun protection.
Eminence Sun Protection Make Up Powder consists of minerals, fruit extracts, and micronized zinc oxide. My aesthetician turned me onto this organic product line from Hungary and I'm excited to tell you about this powder sunscreen. I'm on my second tube. It works great. Visit EminenceOrganics.com.
WRN News
I don't want to give away our secret, but lots of great things are happening at WRN. Please check back over the next three to four weeks when our secret is revealed. I'm also excited to share that more of you are finding WRN and coming back on a regular basis. March was our best month in terms of web traffic. We registered our highest numbers ever since launching just one year ago! Were posting news content daily. No where else on the Web can you find the kind of news and information we're posting. Bookmark WRN, visit often, and share with your friends. Thanks for your continued support!