Seventy high school students from Milwaukee will spend spring break touring eight prominent black universities thanks to the YMCA Black Achievers 16th Annual Black College Tour, sponsored by the Harley-Davidson Motor Company.
"Encouraging young people to expand their educational horizons is a top priority for everyone at Harley-Davidson," said Gail Lione, President, Harley-Davidson Foundation and a YMCA board member. "We are proud to take a lead role in supporting the Black College Tour and the goals of helping students pursue their dreams." The Harley-Davidson Foundation supports communities where they have facilities by placing an emphasis on education, revitalization, arts and culture, health and the environment.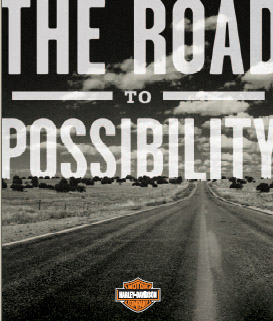 Students go through an application and interview process to be selected for tour participation and are required to have at least a 2.7 GPA and three letters of recommendation. The YMCA Black Achievers program and its many curriculum components, such as the Black College Tour, rely on adult mentors from the business community to foster business education in young teens. During the tour the students will learn about the opportunities offered in a college setting.
The teens will start their tour at Lincoln University in Jefferson, Missouri and will end it on April 14 after a visit to Mississippi Valley State University in Itta Bena, Mississippi. Other schools they will visit are Lane College, Alcorn University, Tougaloo College and Jackson State University.