The Buell Motorcycle Company wants you to try out one of their bikes and is giving away a free Messenger Bag to anyone who takes a demo ride on a Buell motorcycle.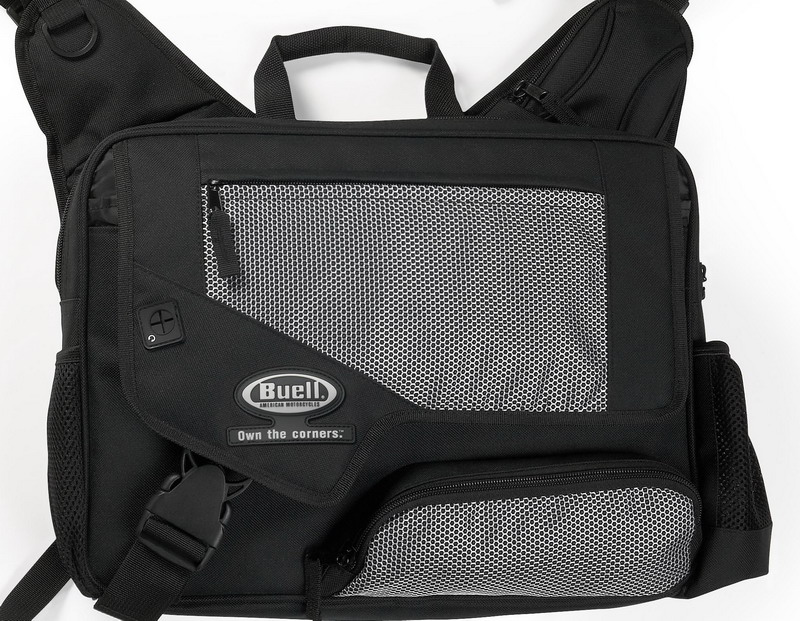 The nylon bag is embossed with a Buell "Own the Corners" logo and features numerous pockets for your cell phone and laptop. The giveaway runs from April 15 to June 30, and is offered at participating dealerships.
Last Chance to Buy the Motorcycle Postage Stamp
The U.S. Postal Service American Motorcycle postage series will no longer be available after the postal rate increase.
"Once the price of postage goes up in May, all of the unsold motorcycle postage stamps will be destroyed," said Pepper Massey, Executive Director of the Sturgis Motorcycle Museum and Hall of Fame in Sturgis, South Dakota. "Many people worked incredibly hard to make certain motorcycles were represented on postage stamps. It would be a shame for them to go to waste."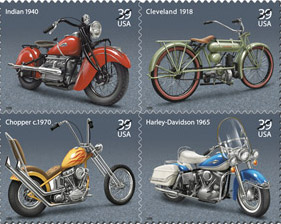 According to Massey the U.S. Post Office in Sturgis has a large supply of the stamps available for purchase. You can order the American Motorcycle stamps by calling the Sturgis Post Office at 605.347.0100.