One of these days you might get the itch to learn something about motorcycle/sidecar combinations. Maybe youve got children youd like to bring on the ride, but you refuse to risk their safety on the back of a two-wheeler. Maybe your vintage legs are getting a little wobbly and youre thinking about the stability of a three-wheeled motorcycle that doesnt fall down. Or maybe youre just getting bored with bikes and youre ready for something really different that challenges your skills again.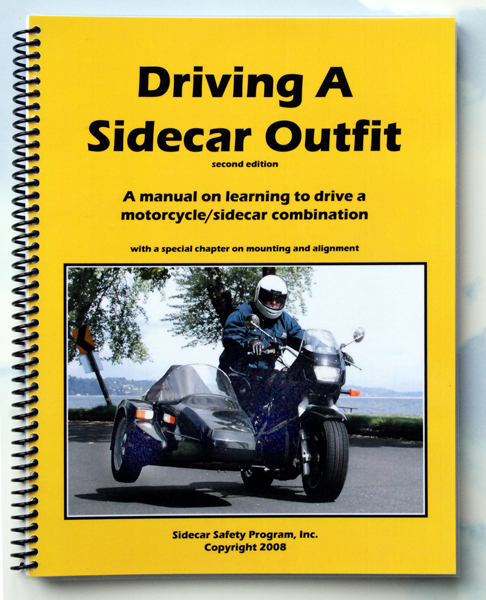 Whatever your reasons for thinking about a sidecar rig, you need to know that not much of your two-wheeled experience prepares you to drive a three-wheeler. Theres a whole bag of new skills to be learned. So where do you start? Motorcycle dealers generally dont sell sidecars, so they cant offer much in the way of information. The rider training courses offered around the country are almost all specific to two wheelers. Where do you learn how do drive a "combination" safely?
Fortunately, the Sidecar Safety Program Inc. has stepped up to the plate with a book specific to sidecar handling, "Driving A Sidecar Outfit, Second Edition." Its a complete textbook thats been around for about 10 years, but its recently been updated to include not only the original lessons and practice exercises, but also a chapter on advanced driving techniques, and an illustrated explanation of how to assemble a sidecar rig. The second edition is profusely illustrated with drawings and color photos.
"Driving A Sidecar Outfit" is published by Printwerk Graphics and Design and can be ordered by calling 800.736.1117, or visiting WhitehorsePress.com. It retails for $34.95 plus Samp;H.