Do you have a story to share? Please send it to us, but follow these submission guidelines.

In 2007 I was 52 and facing an empty nest, empty occupation, empty bank account, a quantifiably empty love life, and a bankrupt ideology of what comprised my purpose in life. If Maslow's Hierarchy of Needs was correct, I was still a long way from the pinnacle of his triangular reference of life stages—Self Actualization. I was soul sick. I was left wondering, "Is this all there is?"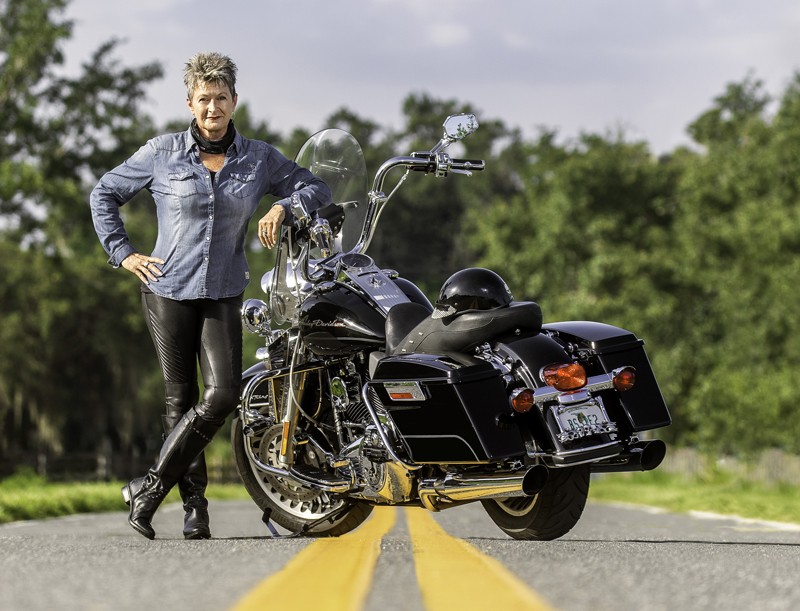 I arrived at this point in my journey and realized I was again alone on the road of life, and my role as supermom was coming to a close. For most of my life I had been cast in the role of someone's daughter, someone's wife, someone's mom, or someone's lover, and my psyche was howling for a new role in life I could call my own. My soul was screaming to be nurtured.
I didn't realize it then, but on that sweltering day in July 2007, my declaration of "I'm gettin' my own!" as I climbed off the back of yet another man's motorcycle for the last time would be a metaphor for my life as well. Not only would I get my own motorcycle, in the process I excavated my own life from the dismal heap of circumstances that surrounded me.
At a time when other women in their 50s were accessorizing with red hats and purple boas, I signed up for the motorcycle training course at a nearby Harley-Davidson dealership. In January 2008, I bought my first motorcycle—a Harley-Davidson Heritage SoftailInamed Bessie—and proceeded to accessorize my life with leather and chrome.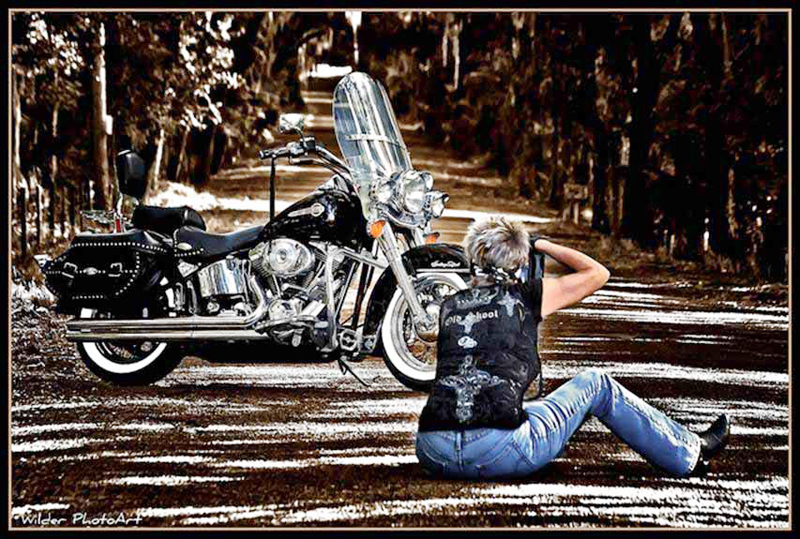 I knew I wanted to travel on my motorcycle. I'm a self-proclaimed hodophile: lover of roads. Five months after I bought my first bike I embarked on my first solo long distance road trip up the east coast to Canada. I learned everything I didn't know about the bike and the gear on that trip! And somewhere along the open road, I learned my soul was nurtured with each mile I clicked off on my beloved Bessie.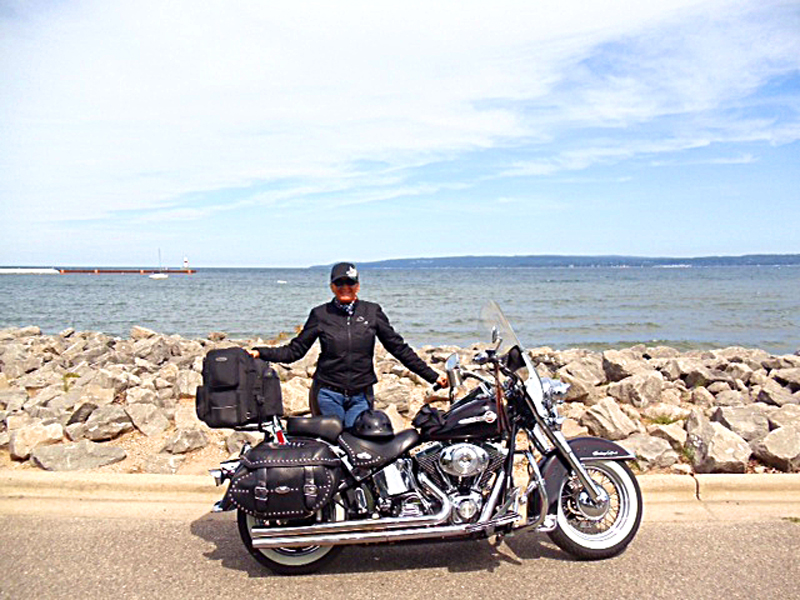 From 2008 to 2016 I experienced crushing financial loss, the heartache of my youngest daughter's estrangement (as of this writing in 2019 I have not seen her), love loss, a devastating accident on my Heritage Softail, an unhealthy career move, and the loss of my dad by suicide. I could have crumpled many times, but I chose instead to saddle up and ride through the adversity. I sought redemption in the wind. I knew that on Bessie, I could navigate around the cracked and shattered pieces in my life, find solace in the journey, and steer in the opposite direction of all the hefty circumstances bearing down on me.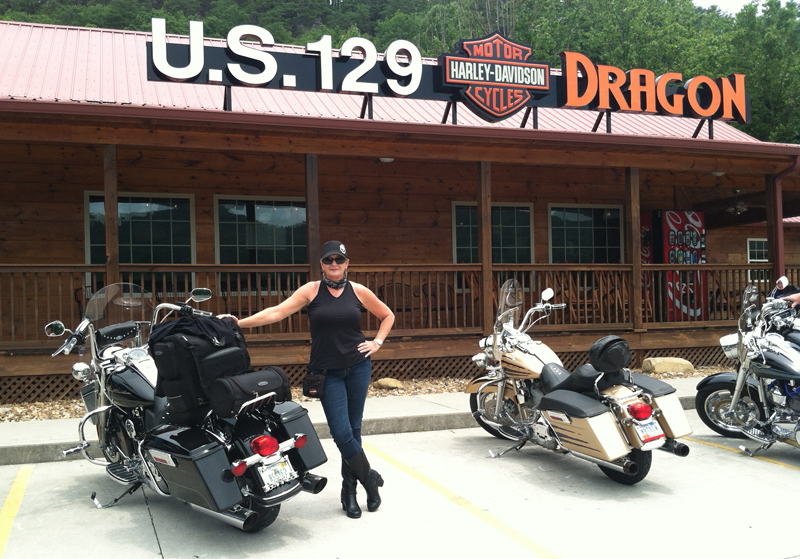 Fast forward to the present. There will always be potholes on the road of life. Some will be large, some small. There will always be the challenge of negotiating the next blind curve. My daughter is still estranged, but I've accepted that she is traveling her own journey. My career in education moved back on track. Six years ago, I met a brave man who has the courage to let me be myself.
Yes, I miss my dad. My dad was my biggest fan and staunchest supporter of my adventures on two wheels. After the accident on Bessie One, I bought a Road King (Bessie Two) and subsequently clicked off the lower 48 states, Alaska, and six Canadian Provinces. I find a piece of my soul lying out there on the asphalt ribbon. It might be a part that needs reclaiming or a piece that needs to be discovered, reminding me that life is beautiful despite the rough gravel patches.
Do you have a story to share? Please send it to us, but follow these submission guidelines.

Related Articles
Motorcycle Riding on the Tail of the Dragon
10 Tips to Reduce Risk to your Personal Safety on a Solo Motorcycle Trip
Reader Story: Celebrating 50 Years with a Solo Trip
More Reader Stories