The news hit the motorcycle industry and community of women riders like a black sheet dropping over the sun. On August 27, 2019, well-known inspirational personality, racer, and metal fabricator, Jessi Combs, died when the jet-powered vehicle she was racing crashed in the Oregon desert while attempting to beat her own personal record of 483.2 mph. The North American Eagle project was developed to take a jet fighter and turn it into the fastest racing machine in history. The cause of the 56-foot-long car's crash is still under investigation.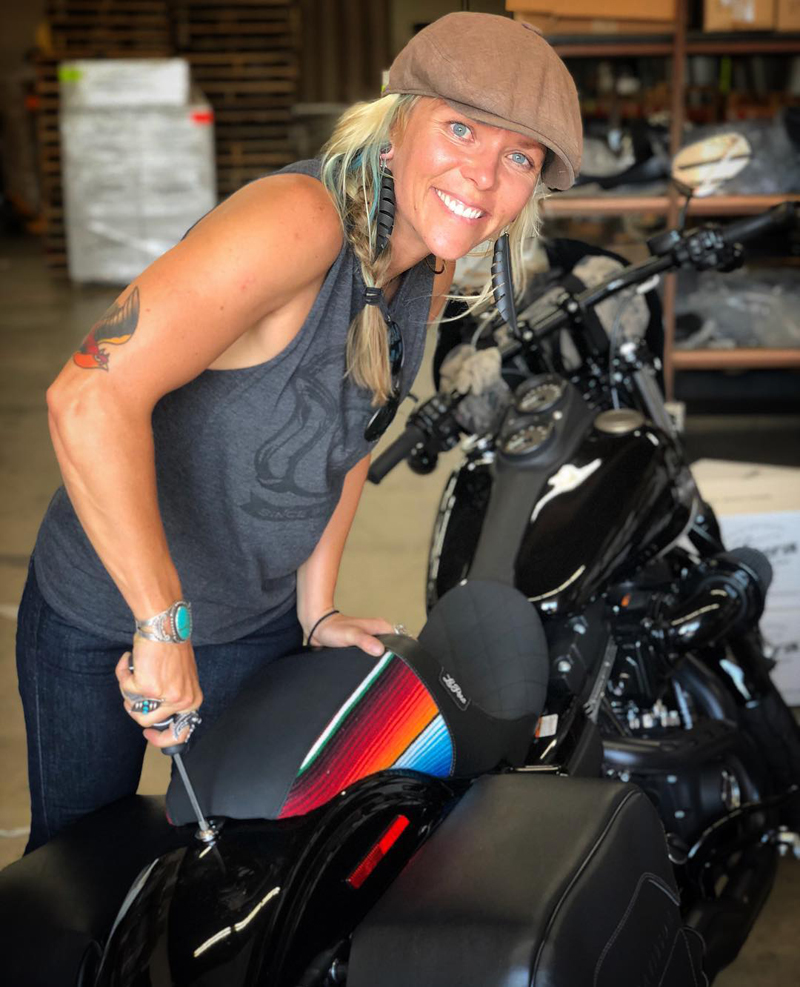 Jessi Combs is recognized as the "Fastest woman on four wheels," an Ultra 4 National off-road Champion, and a Baja 1000 podium finisher. She used this recognition and her degree in custom automotive fabrication and builder skills to inspire people all over the world through appearances on TV shows such as All Girls Garage, Mythbusters, and Overhaulin', and her own award-winning series, The List: 1001 Car Things To Do Before You Die. She ultimately met fellow fabricator, Theresa Contreras, at the SEMA (Specialty Equipment Market Association) show and together the two created IAmTheRealDeal.com to inspire more women (and men) to build their ideas, go fast, and get dirty.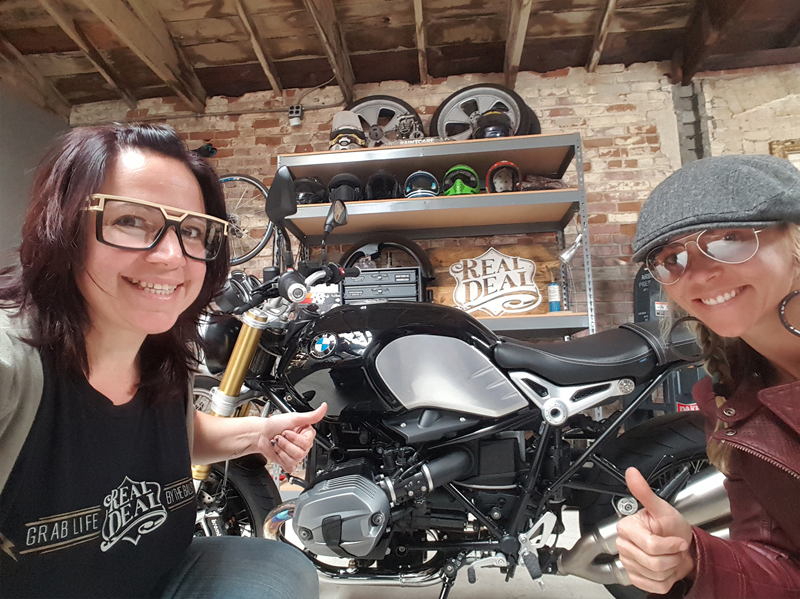 As word continues to spread and heart-wrenching posts about Jessi on social media multiply, it is clear that she had a way of touching a lot of people throughout all walks of life.
In fact, the thread of this connection was felt deeply, inspiring Women Riders Now (WRN) Founder, Genevieve Schmitt and WRN's Leadership Board Co-Chairwomen, Erin Sills and Sarah Schilke to share their own personal experiences with Jessi.
The Racer—The Inspirer
Erin Sills, a land speed racer and world record holder, had met the North American Eagle project founder and lead engineer, Ed Shadle, in land speed racing circles and even received an invitation to race in the very jet-powered vehicle Jessi Combs was driving when it crashed. Although she didn't know Jessi personally, she considers her a hero and greatly respects the machines and her talent to ride and race them.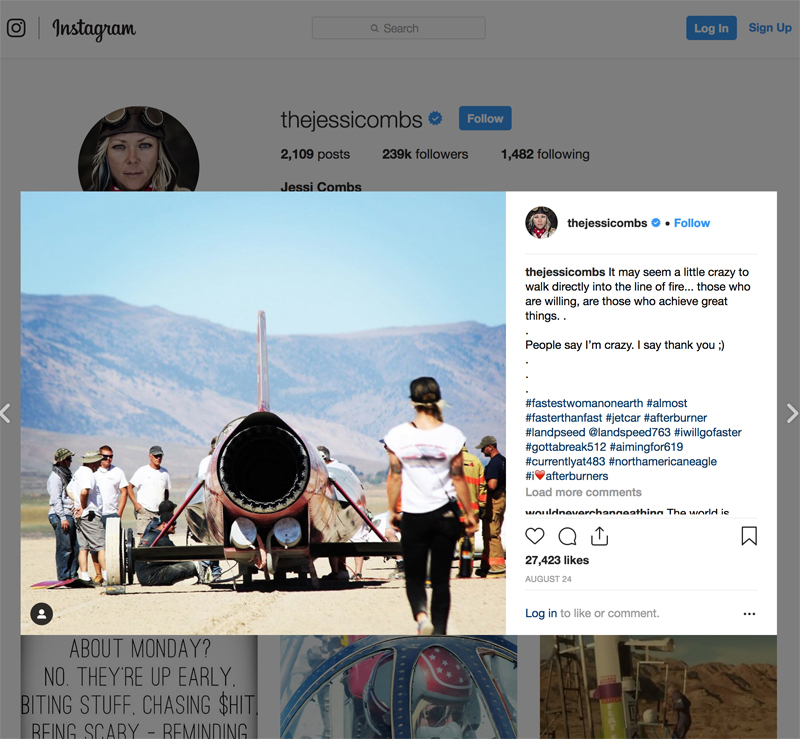 Upon hearing of Jessis passing, Erin reflects, "For anyone who wants to understand what draws someone to an extreme sport like land speed racing, I'm reminded of the quip, 'If I have to explain it, you wouldn't understand.' That's not at all meant to be rude, it's meant to explain that it might not be explainable. Some of us are born with a strong forward gear. It's an inability to sit still; a need to continually take on new challenges and the excitement of what challenges the next adventure may bring. We know we are putting our lives on the line, and we don't take that lightly. We know we have friends and family who love us, and while they respect our skill, they still worry every time we put on our helmets. Our teams take absolutely every precaution to keep us safe because weve become a family in racing. We breathe rare air and are drawn together as a result."
Erin continues, "I didn't know Jessi personally, but I can imagine she was one of those people. My heart goes out to all who loved Jessi and to the family of the North American Eagle. Ride in peace, Jessi. We will carry the torch forward, sadder but undeterred as we continue following our passions."
The Fabricator
Sarah met Jessi Combs at Revival Cycles in Austin, Texas, during its 2016 Handbuilt Motorcycle Show and approached her about doing a customization project on a BMW R nineT. "In my previous role in marketing at BMW, I knew that BMW had just started collaborating with high profile builders on select R nineT customization projects and I wanted the U.S. to be the first country to have a woman spearhead a custom R nineT. I knew of Jessi, so when I met her at the event, I took the opportunity to plant the seed."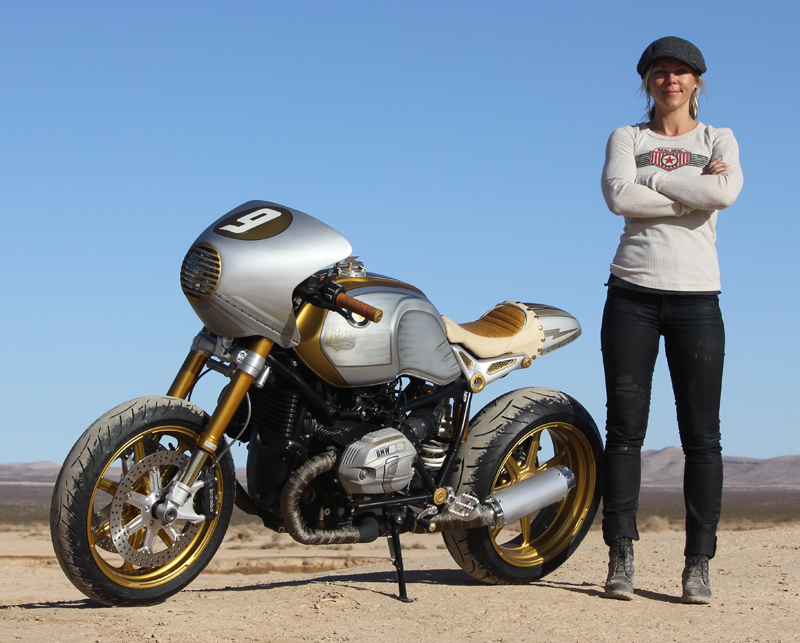 "Jessi bit immediately at the opportunity and recruited Theresa to partner with her on the BMW R nineT Real Deal build," recalls Sarah. "I was so excited, and the work of art they ultimately created took my breath away. It is the most striking and beautiful custom bike I have ever seen, and one of the projects I'm most proud of in my career."
Theresa and Jessi had traditionally worked on V-twin category builds, and wanted to go a different direction for this unique bike. After presenting the concept to a few of their Real Deal gal pals at a Sturgis event, the idea for building a land speed bike was formulated. Specifically, the front fairing, the lamp grill, upgraded suspension, wide pegs, and eventually a nitrous oxide system provided added speed and stability, giving the bike homage to dry lake beds.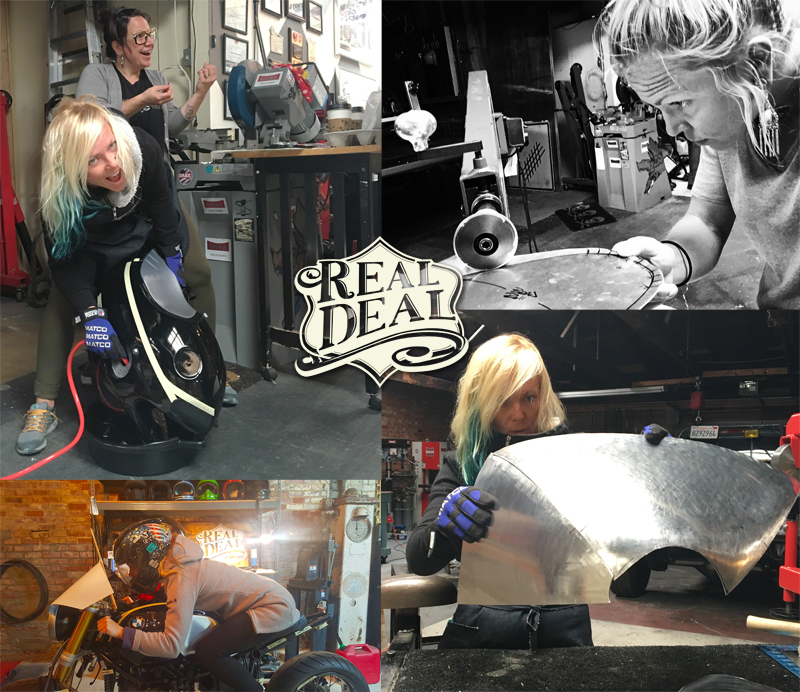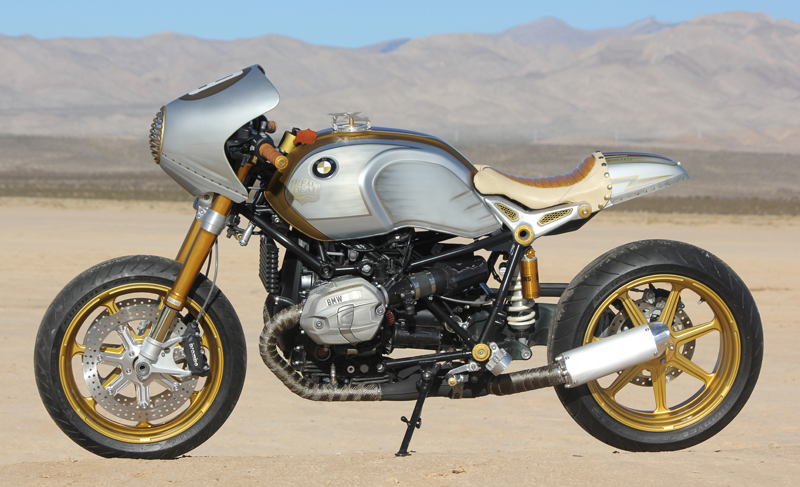 The bike was unveiled at the SEMA show where Jessi and Theresa originally met. From there it toured with the International Motorcycle Shows with BMW where it won recognition in the Ultimate Builder Custom Show.
"I hope the Real Deal R nineT will continue to be in the public eye as an on-going remembrance of Jessi's lovely, unique, and inspired spirit," says Sarah. "Godspeed."
The Faithful Woman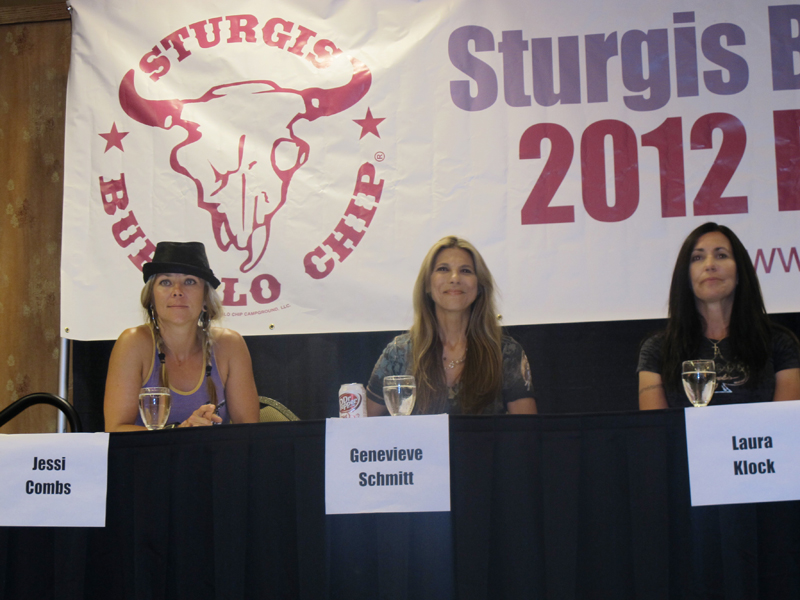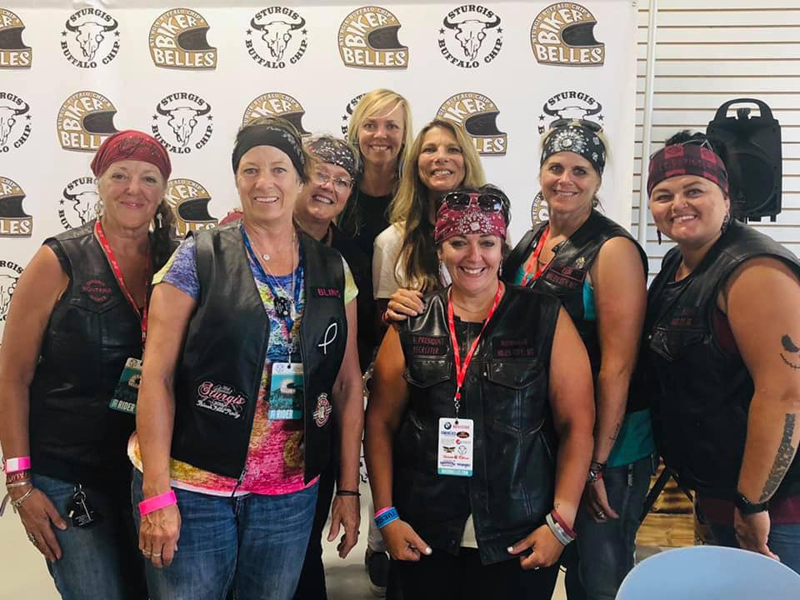 Genevieve would occasionally see Jessi during women's motorcycling events. She recalls, "The few times I ran into and spoke with Jessi at these events, the topic of our brief conversations was about our shared faith. It warms my heart to know that she was a believer. When I think back on Jessi's life, I understand why she was so well loved by those who knew her personally as well as those who knew her only from afar. Influence combined with humility. Wit combined with genuineness. Simplicity combined with beauty. Faith combined with love."
A celebration of Jessi's life is being planned and a foundation is being created to continue her efforts to empower women and young girls to follow their dreams.
Read more about Jessi on her website and social feeds:
JessiCombs.com
Instagram.com/thejessicombs
Facebook.com/JessiCombsOfficial
WRN readers: we invite you to share your memories of Jessi, and a photo if you have one, in the comments below. We know she touched so many people in all that she did.