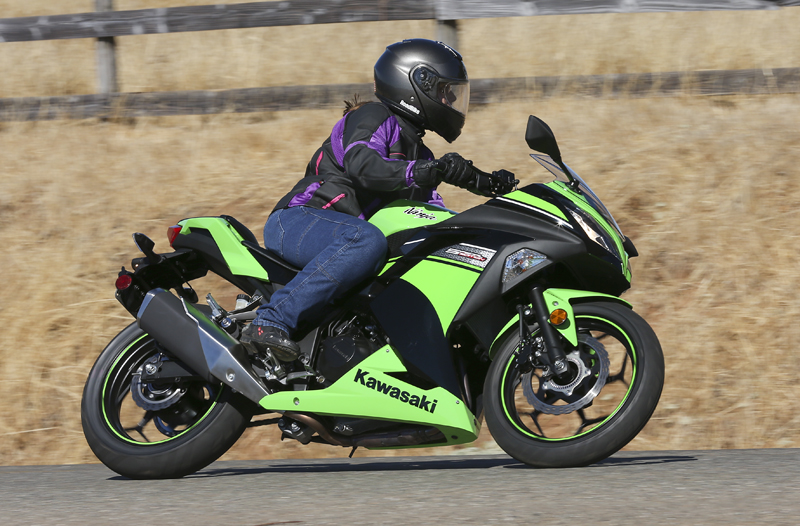 I am a beginning rider but I am larger than most women, at almost 5 feet 11 inches and currently at 260 pounds (dropping quickly thanks to my new personal trainer). I absolutely love the look of the Kawasaki Ninja 300 but Im not sure it is going to be a good fit for me for my first motorcycle because of my size. Some riders I know have differing opinions, and my step sister tells me I will grow out of it way too quickly and that I should start with a bigger bike. My father just tells me not to get a motorcycle at all—ah, Dads!
Some advice would be greatly appreciated. Thanks!
Kimberly Merwin
New Bern, North Carolina
Please share your advice in the comment section below.

Send us your question at info@womenridersnow.com and well post it here for WRN readers to answer.
Related Articles
Beginner's Guide: Choosing Your First Motorcycle
Motorcycle Review: Kawasaki Ninja 300
More reader questions