After her tour in Afghanistan with military police and combat support, motorcyclist Jessy Baxley thought she could just return to her "normal" life. Instead, she became more and more withdrawn.
Women Riders Now E-Newsletter
Stay up-to-date on all things motorcycle! Latest gear, bikes and products reviews. Travel ideas, great product giveaways, and more.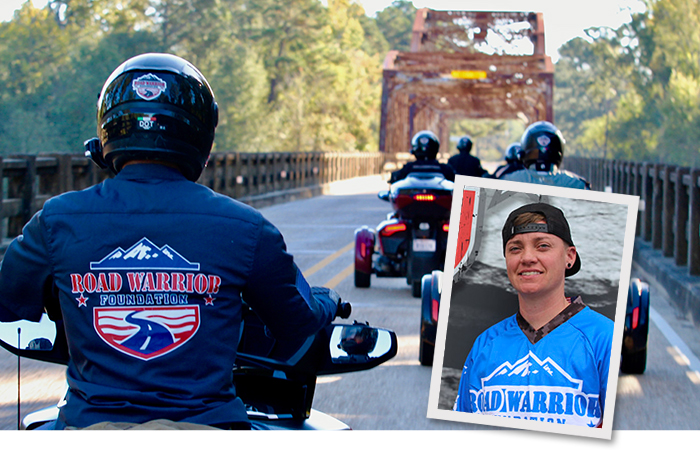 "I didn't give myself time to process all that happened to me, physically and emotionally. My brother recognized symptoms of PTSD (Post-Traumatic Stress Disorder) in me and suggested a trip with the Road Warriors," said Jessy, a U.S. Army Reservist who received a Combat Action Badge for her injuries. Although she rode a motorcycle before, she had not ridden a Can-Am Spyder.
Since 2013, Road Warriors Foundation along with sponsorship from BRP Can-Am Spyder, has offered all-expense-paid annual adventure therapy trips to veterans suffering from PTSD. This year's journey was a seven-day 1,500-mile trip from Austin, Texas, to Charleston, South Carolina, through some of the most scenic passages in the southern United States.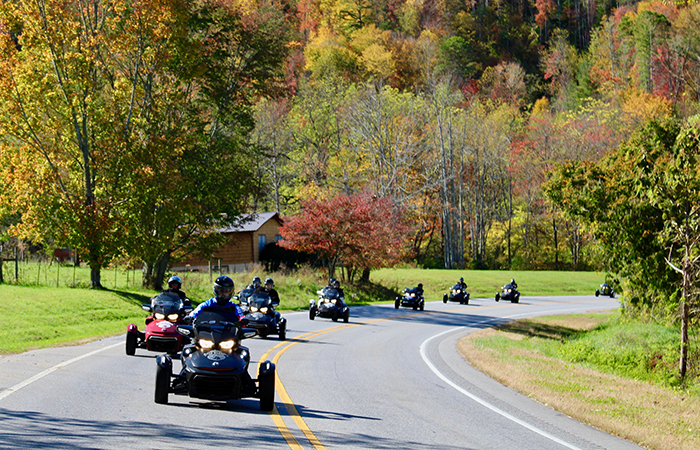 "I tried group therapy, but sitting around in a group did not help me. Being on the open road, being greeted as a hero in town after town, and connecting with other vets was the most powerful therapy for me," Jessy explains. As a civilian, Jessy is a paramedic and patient care technician for children with special needs.
Taking on Life Again—Road Warriors on Spyders
Most of the veterans who participate in the annual adventure therapy trips have little or no experience on a motorcycle and some just received their M endorsement a few weeks before the ride. Jessy was an exception. She had ridden a motorcycle for 10 years, but sold it before her deployment. BRP has donated Can-Am Spyders and support staff for the rides since the beginning.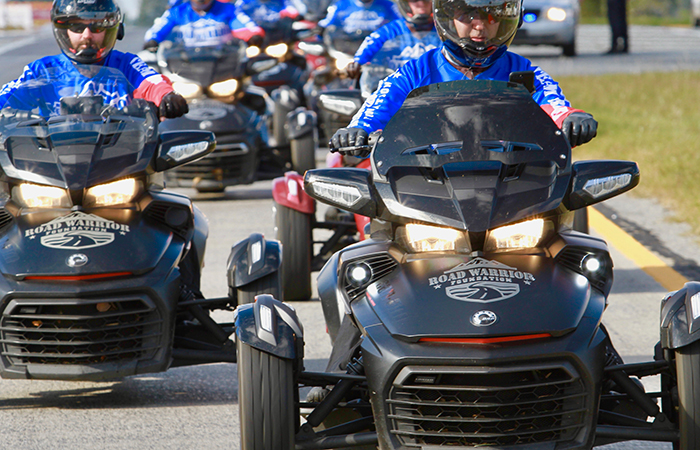 "Spyders are perfect for this trip," explains Craig Anders, one of the founders of Road Warrior Foundation. "They take very little time to learn to ride and allow riders to feel more stable and confident once they set out on the open road. The trip opens the vets up to new things, gives them control again and pushes them beyond their comfort zone."
The Road Warriors Foundation is staffed with all volunteers, many who are still active in the military, like Craig.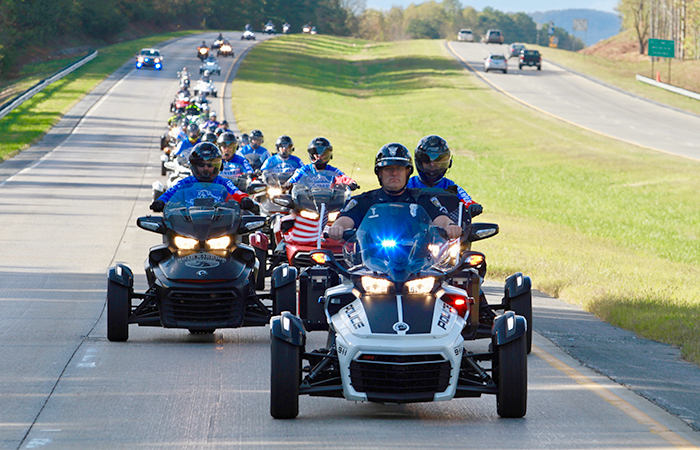 Motorcycling is About Freedom and the Open Road
"All of the veterans are young—in their 20s and 30s—and have experienced far too much already in their lives," said Brian Manning, director for BRP Can-Am Spyder public relations and part of the adventure therapy ride support staff. "We all know the therapeutic feeling of hitting the open road with friends. This is a chance for us to bring that same joy and freedom to these deserving people. It was incredible watching them each transform during the event while working together as a group."
Another volunteer on the trip was Joan Bryden a member of Girls on Spyders. This is the third Road Warrior trip she and her husband have taken. "These veterans oftentimes show up looking down at their feet, but they leave a different person. They see communities along the way supporting them. They learn that they are not alone or forgotten. Motorcycling is about freedom and the open road. These are the young men and women defending those freedoms."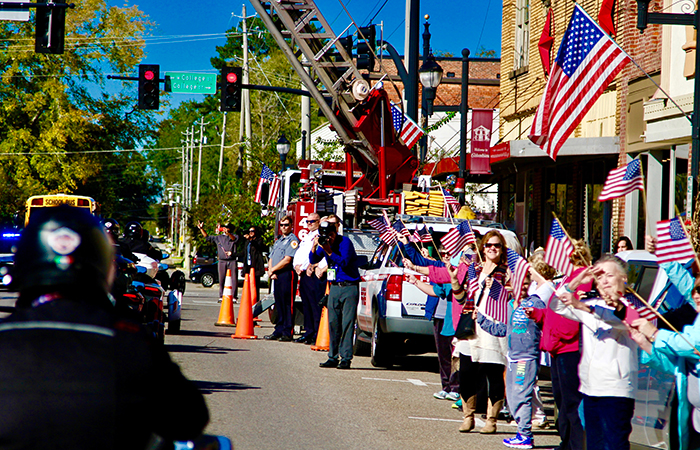 For more information, to donate to Road Warriors Foundation, or be ride support, visit RoadWarrior.org.
Related Stories
Can-Am Spyder Reviews on WRN
Backroads With Betsy: The Last Love Ride Celebrates Veterans