Organic Cleaner for Your Bike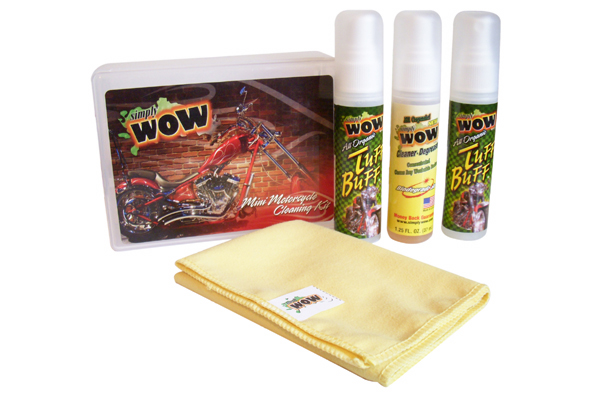 This line of motorcycle cleaning products is called Simply Wow because the company making them says youll say "wow" when you see how their products work. The cleaners are organic meaning they dont pollute the planet. Simply Wow has two products to use on your motorcycle: a cleaner/degreaser, and Tuff Buff for paint, wheels, chrome and plexiglass. Both are safe for virtually all surfaces. They contain no harmful agents such as acid, hexane, silicone or petroleum distillates. Visit SimplyWow.com.
Cool Looking Wheels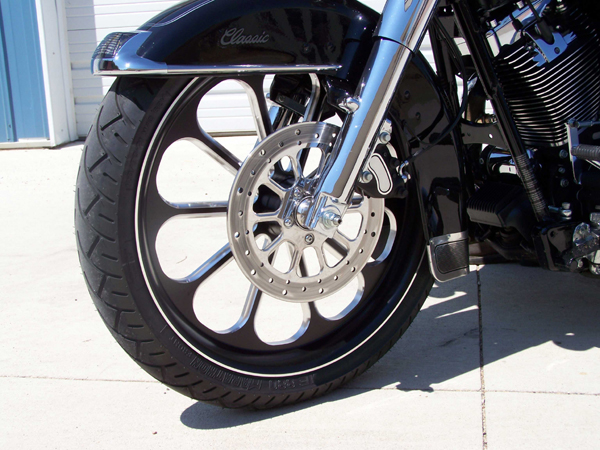 We think these wheels look hot, hot, hot we just had share them with you. Theyre called Bagger Wheels by RMD Billet a company in Jasper, Minn. Bagger Wheels are part of the new series called Black-Out Wheels available for 2000 and newer Harley-Davidson "bagger" motorcycles. The wheels are powder-coated in black satin or high gloss black. The design is machined onto the wheel after the powder-coating giving it a high contrast look. There are six designs to choose from; price is $895. Visit RMDBillet.com.
Sophisticated Luggage Rack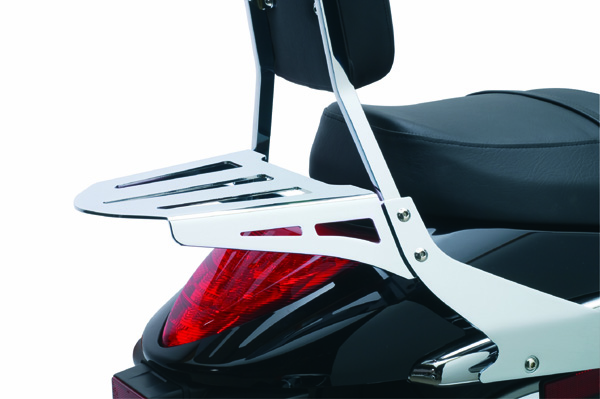 Cobra is offering a new luggage rack for metric cruisers that company executives say is a direct result of customers feedback. "We have always been successful when weve listened to our customers," said Tim McCool, Cobra President. "So when more and more of our customers told us they were receptive to an updated option to our phenomenally popular rack, we responded with this new style."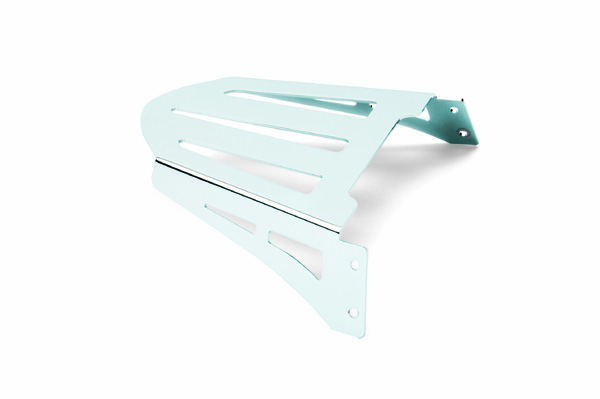 A new formed-steel laser cut luggage rack is being offered along with Cobras traditional steel tube racks that have been a staple of the metric cruiser community for nearly 15 years. This formed steel luggage rack matches the Cobra Sissy Bar. The rack is formed from steel with laser-cut designs that also work as a place for bungee hooks to grab. The rack also fits with Cobras existing backrest supports. This allows someone who already has a Cobra sissy bar to upgrade to this rack with no additional hardware needed. For more information or to find a dealer near you , visit CobraUSA.com.