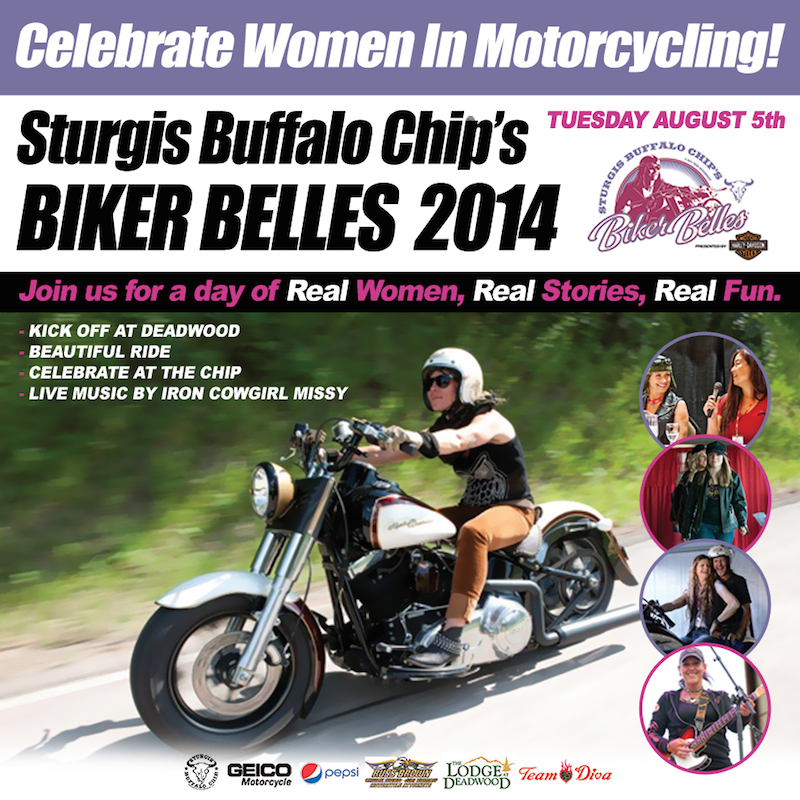 Biker Belles participants will take to the road during the Sturgis Rally on their sixth annual ride, Tuesday August. 5, 2014. The signature Buffalo Chip event was created to raise funds for South Dakota charities, and it does so by bringing together women, their families and friends to celebrate the role women play in shaping the culture, sport, art and history of motorcycling.
All are welcome—men and women—to join the Biker Belles Ride, symposium, luncheon and Buffalo Chip reception. To join the all-women ride (where men can ride in back), riders are asked to make a $45 contribution which includes participating in the festivities before and afterwards. One-hundred percent of donations go directly to benefit two South Dakota charities.
The Lodge at Deadwood will roll out the red carpet for the Biker Belles kick-off. Riders will register, pick up their t-shirt and get ready for a special luncheon and symposium beginning at 11 a.m. Guests of the ride will gain inspiration and have the opportunity to meet such honorary guests as Gloria Struck and Cookie Crum. Participants may also visit The Comfort Zone by Team Diva to discover and experience new beauty care, fashion, and ride gear made specifically for women riders.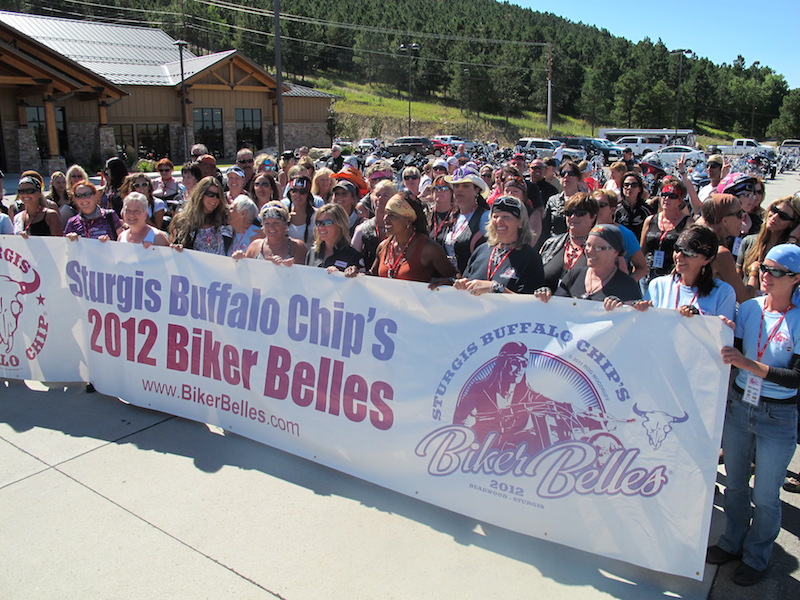 The Biker Belles symposium, "Ride On," will feature a lineup of industry panelists including filmmaker Michelle Carpenter, who will open the symposium with a clip from her new documentary about women riders, "Driven to Ride." Andie Gaskins, Cat Hammes, Audrey Nesbitt, Diva Amy Skaling, Kathy Tolleson and others will also serve on the panel. In addition to the symposium, the auction features a a generous donation from famed artist, David Uhl, a painting entitled "Jessi," one of the most popular in his "Women of Harley" series, and is valued at $4,850.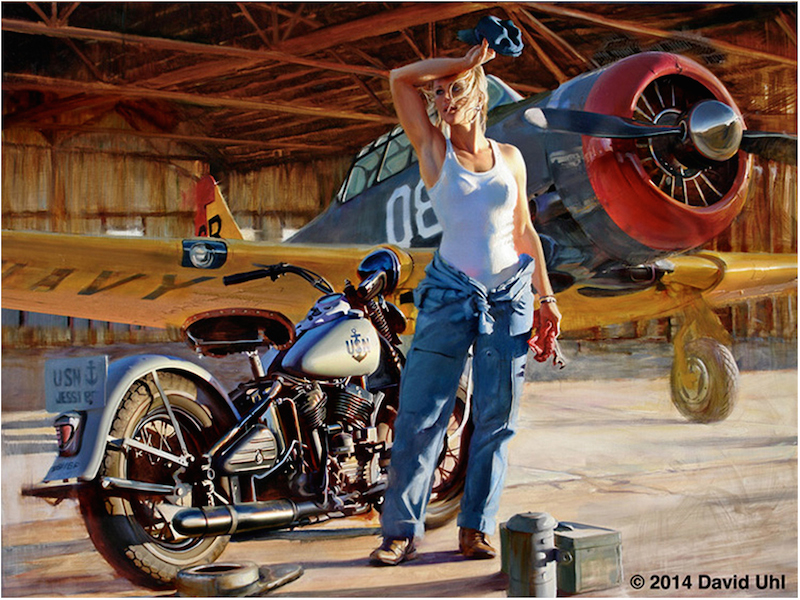 Safety expertVicki Roberts-Sanfelipowill serve as the 2014 Biker Belles ride captain. At 3 p.m. she will guide riders, including industry leaders, Jessi Combs, Laura Klock,and Kristy Swanson, through the canyons of the Black Hills. The ride will lead its participants to a special catered reception, fashion show featuring Harley-Davidson MotorClothes, and auction at the Sturgis Buffalo Chip's Russ Brown Event Center beginning at 5 p.m. Iron Cowgirl Missy will provide live musical entertainment throughout the reception.
The ride and auction is meant to help broaden the message of support for women in motorcycling. Auction proceeds support Biker Belle charities, the Sturgis Motorcycle Museum amp; Hall of Fame and Helping with Horsepower. Helping with Horsepower is a program that uses contributions to help abused and at-risk young women and girls. The Sturgis Motorcycle Museum is a world-class facility that uses the contributions to expand or enhance exhibits featuring women riders.
"We want to celebrate the women who have taken a leading role in the motorcycle industry and encourage more women to get involved," says Rod Woodruff Buffalo Chip President. "The Biker Belles celebration is one of our most important traditions."
Mötley Crüe and Alice Cooper will provide the headlining entertainment on the Buffalo Chip Wolfman Jack Stage following the Biker Belles reception, and passes are sold separately. Passes for concerts and Biker Belles festivities may be purchased at BikerBelles.com.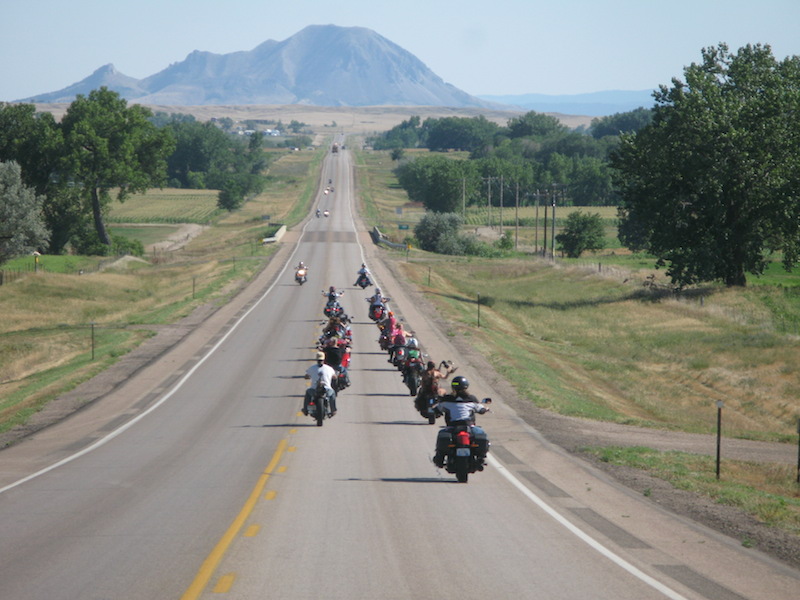 Related Articles
Video of first Biker Belles
WRN Calendar of Women-Focused Motorcycle Events