Want to share your story? Click here to find out how.
It was October 2005 and my custom Sportster came in second place at the Rats Hole Custom Bike show in Daytona Beach, Florida. I was so unbelievably excited, however it was a bittersweet victory.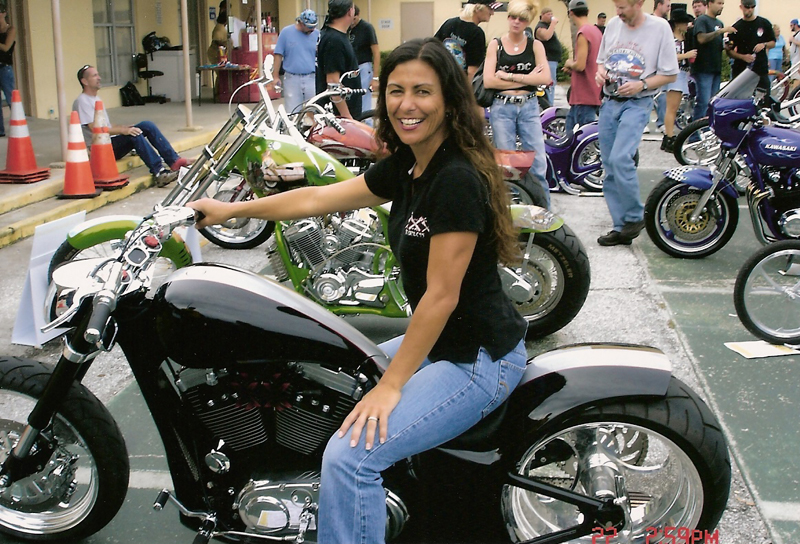 My dad, Dan Waldrop, had started this passion of motorcycles within me. He was the biker in our family. He was in the Navy for years, retired then worked for the civil service. As a child, motorcycles were around me all the time. Hed take me on dirt bike rides that Ill never forget.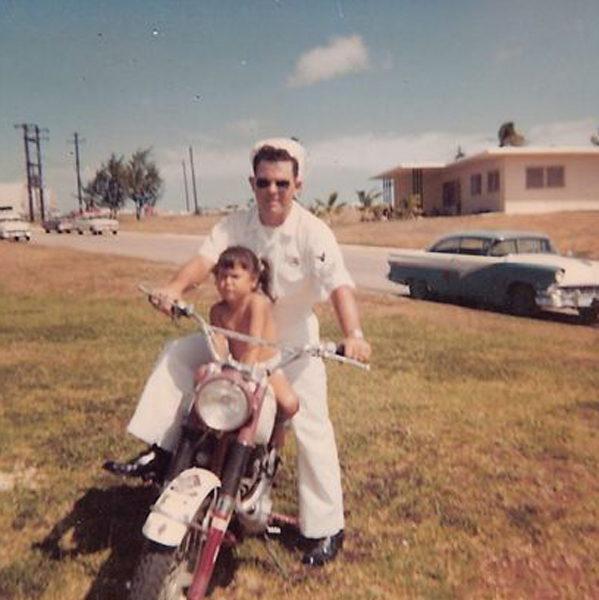 My awesome dad passed away in August 2002 after a short fight with cancer. It was shocking to me, the man whom trusted more than any man in the world. That same year my husband of 19 years decided he needed a change so I dealt with double drama.
My dad had purchased a Harley-Davidson Sportster 1200 as a retirement gift for himself. My mom tried to get me to take it. I thought Id just "save" it. Well, we all know you cant just save a bike. Youve got to ride it. My friends kept telling me to get on it. They took me to Bike Week in Daytona and that was all it took. I completed the Riders Edge course and havent looked back.
Well, as we know our motorcycles reflect our personalities and I needed something that was "tough." I talked to various builders in the Jacksonville area. My neighbor introduced me to Wide Open Cycles Vince Faulkner and Dale Parker in Daytona Beach. I told Dale what I wanted to do incorporate my dads bike with my style. He immediately showed me a picture of a Streetfighter. It was bad to the bone and before I knew it, I brought my dads Sportster down for its total customization.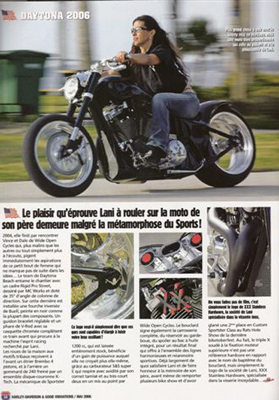 Daytona Bike Week 2006, a French magazine called "Freeway" came into Wide Open Cycles shop and saw my bike. They fell in love with it and asked who it belonged to. Next thing you know, there was a photo shoot. The experience was over the top. Im sure my dad is looking down from heaven and has a great big smile on his face. I am carrying on one of his legacies, our shared passion for riding motorcycles.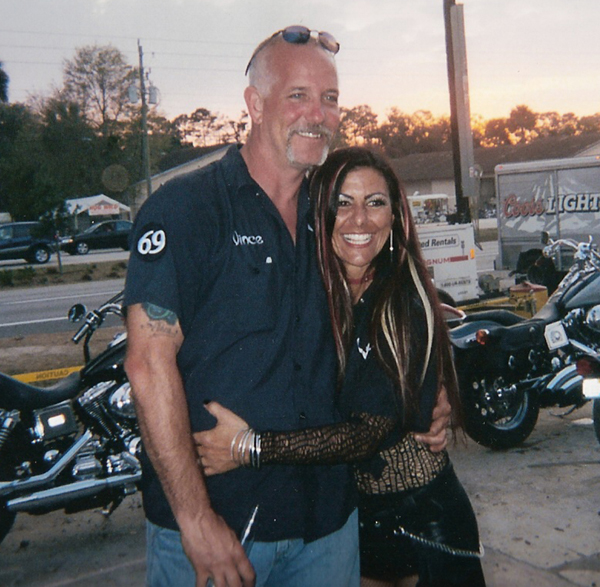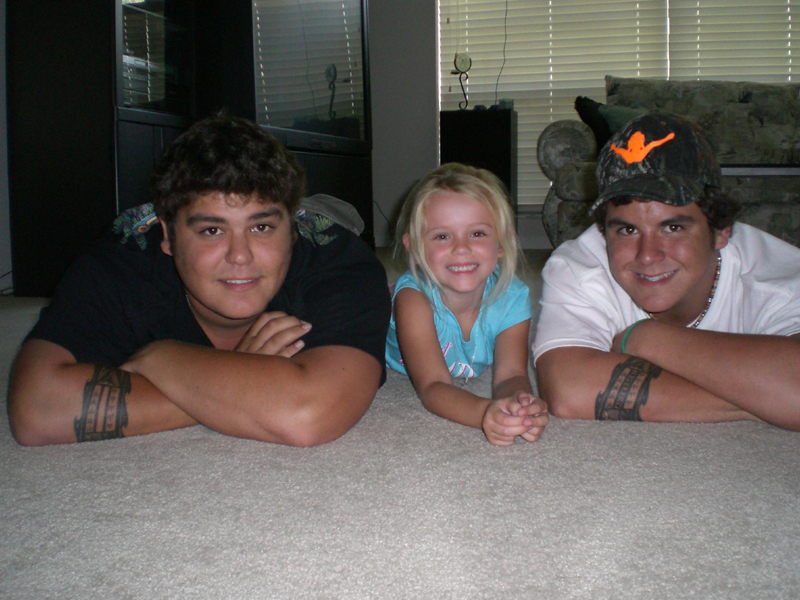 Another fantastic thing happened while building this bike. I met and fell in love with my soul mate, Vince Faulkner. We are now happily married for two months. We have a nice sized family consisting of my two sons Scott and Matt, and his daughter, Casey. Our house is so full of love and I owe it all to my wonderful biker dad. Thank you, Pops!
Want to share your story? Click here to find out how.