Immortal Gloria
Harley-Davidson licensed fine artist David Uhl unveiled his latest painting in his "Woman of Harley" series last week, and it features none other than 86-year-old rider Gloria Tramontin Struck, portrayed in her early days as a motorcyclist.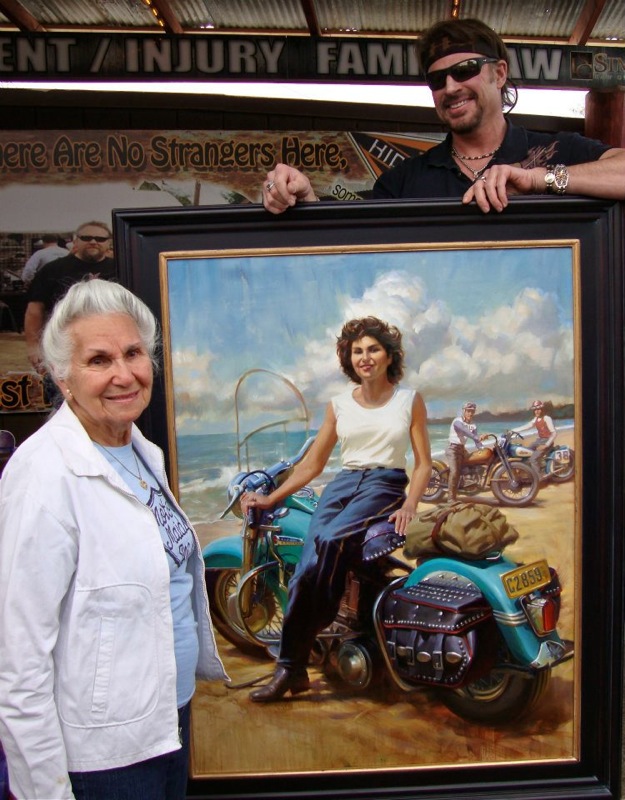 "It was very emotional for me," Gloria shared with me by phone from her home in Clifton, N.J. "I was overjoyed. I think David did an incredible job." Gloria has been riding for more than 70 years, and at age 86, she still rides her 2004 Harley-Davidson Heritage Softail Classic on overnight trips, including to rallies like Daytona and Sturgis.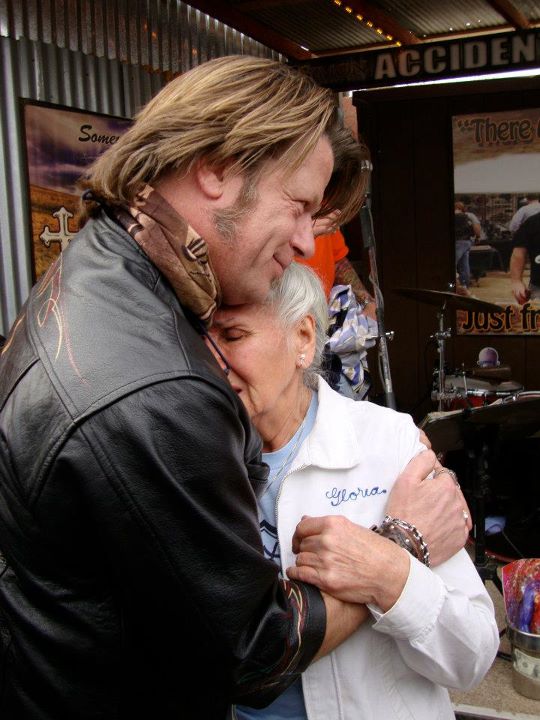 "Who would think, 70 years later, Id still be riding and getting all this recognition?" Gloria said. Last summer she was inducted into the Sturgis Museum Hall of Fame (click here to read WRNs story about Glorias induction).
This classic, historic painting celebrates the colorful past of Gloria Tramontin Struck, an amazing woman who started riding at the age of 16 and joined the Motor Maids in 1946. She has logged more than 500,000 miles through all 48 continental states in the US and Europe. The two gentlemen in the background of the painting, Ben Campanelli and Ed Kretz, both raced in Daytona and were acquaintances of Gloria.
| | |
| --- | --- |
| David and Gloria pose by his masterpiece. | Gloria at 25 years old on her motorcycle in the photo that inspired David's painting. |
"I would be extremely lucky to ever have the chance to encounter another subject like Gloria. I consider her a national treasure," said artist David Uhl. "I may be jaded by an enhanced passion for history, but to actually get the opportunity to spend time with someone who remembers many of the people in my vintage paintings is a huge deal for me. I think the world of this classy lady and hope everyone in the industry gets the opportunity to meet her. Plans right now are for Gloria to join us in Daytona for a special event in March."
In the "Women of Harley" series, "Gloria" joins the ranks of "Ruby," "Betty," "Pearl," "Rose," "Ruth," "Evelyn" and "Stella." To view photos of these paintings and find out how to purchase a limited edition print of "Gloria," visit UhlStudios.com.
Women amp; Motorcycling Exhibit
The Sturgis Buffalo Chip and the Sturgis Motorcycle Museum amp; Hall of Fame are partnering to bring rally-goers a special new exhibit called "Paving the Way: The Women of the Motorcycle Hall of Fame" to the Buffalo Chip this summer. This exhibit will showcase the 20 women—including me, WRN founder and editor, and Gloria Tramontin Struck, mentioned above—and one women's group who have been inducted into the Sturgis Motorcycle Museum Hall of Fame.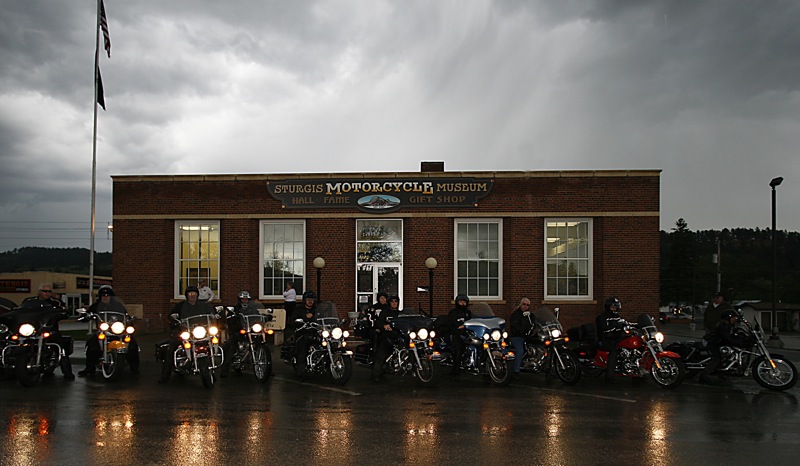 In addition, the exhibit will highlight historic women's riding memorabilia and explore the changes that have taken place in women's riding gear over the years.
"There are so many wonderful women who have had a significant impact on the sport and lifestyle that we all love," said Christine Paige Diers, executive director of the Sturgis Motorcycle Museum amp; Hall of Fame. "We've already honored a number of these great women by inducting them into the Sturgis Motorcycle Museum amp; Hall of Fame. However, this exhibit will shine a spotlight on each of these great ladies."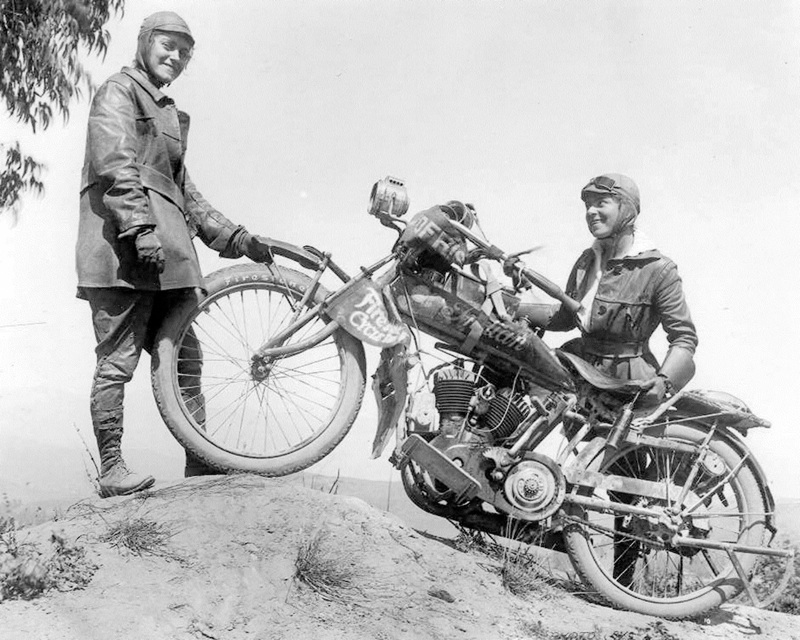 The exhibit will debut at the Sturgis Buffalo Chip during the 2012 Sturgis Motorcycle Rally. After the rally is over, the exhibit will relocate to the women's exhibit room in the Sturgis Motorcycle Museum as part of the museum's rotating exhibits. For more information about the Sturgis Buffalo Chip and Sturgis Motorcycle Museum amp; Hall of Fame, visit BuffaloChip.com or SturgisMuseum.com.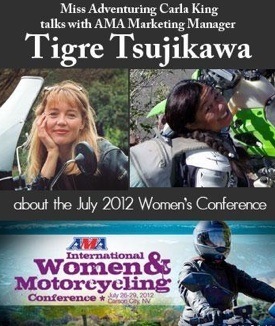 Interview with Women amp; Motorcycling Conference Organizer
You won't want to miss a conversation with Tigra Tsujikawa, AMA's marketing manager and lead organizer of the AMA International Women amp; Motorcycling Conference. Author/adventurer Carla King will be interviewing Tigra on her SideStandUp motorcycle radio program, and they'll be talking all about the most anticipated women's motorcycling event of the year. The interview happens on January 24. Visit SideStandUp.com for details and to find an archived version of the show.
Look What Theyre Doing in Australia!
The lady riders down under are having their own nationwide rally this weekend, similar to the women and motorcycling conference happening in the U.S. in July. Take a look at the flyer below. Click on it to make it bigger. Visit ard.org.au for more info.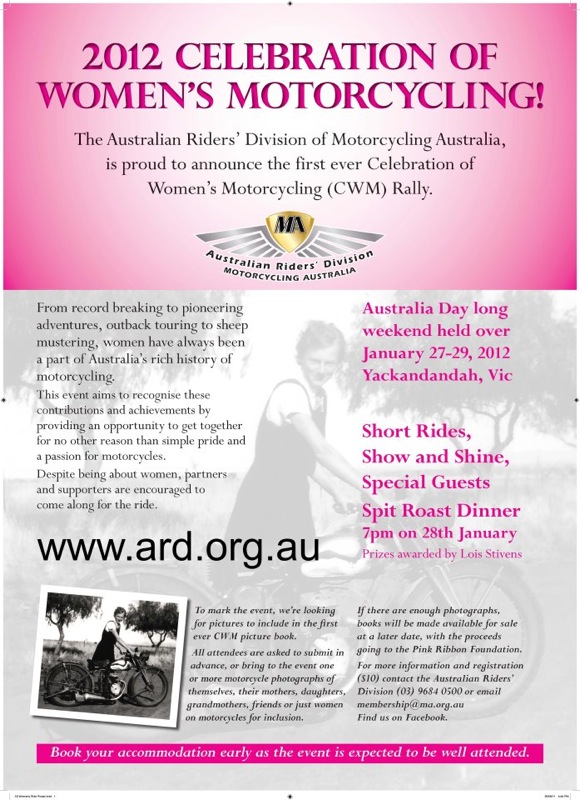 Sad News from Japan
Female motorcycle speedway racer Hiromi Sakai died on January 15 after crashing during a practice run at a racetrack in Japan. Hiromi was bringing attention to the male-dominated sport of speedway racing in her native country. Her hope was to inspire other women to participate. To read the full story, click here.