It's a great time to be a woman who rides a motorcycle—in fact, we've never seen this many woman-oriented motorcycle events taking place in a single year. Wherever you're located, 2012 offers dozens of opportunities to experience the camaraderie of riding with other women who share the same passion. Theres something for all street riders here, from cruiser to sportbike! Here's a rundown of the leading medium- to large-scale women biker events taking place this year.
Harley-Davidson MDA Women's Ride
Kicking things off, Harley-Davidson is holding its annual MDA Women's Ride during Daytona Bike Week on March 13. The Motor Company has teamed up with the Muscular Dystrophy Association (MDA) the last few years to hold a fundraising ride on the Tuesday of Bike Week thats open to riders of all brands. The ride route is pretty short (about 10 miles), but the fun happens during the staging time, when women kick the tires with other women, share recommendations on riding gear, and meet new friends. All the funds go to a great cause, so it's a "feel good" ride all around. Click here to read more on WRN about the ride, or visit MDARides.org.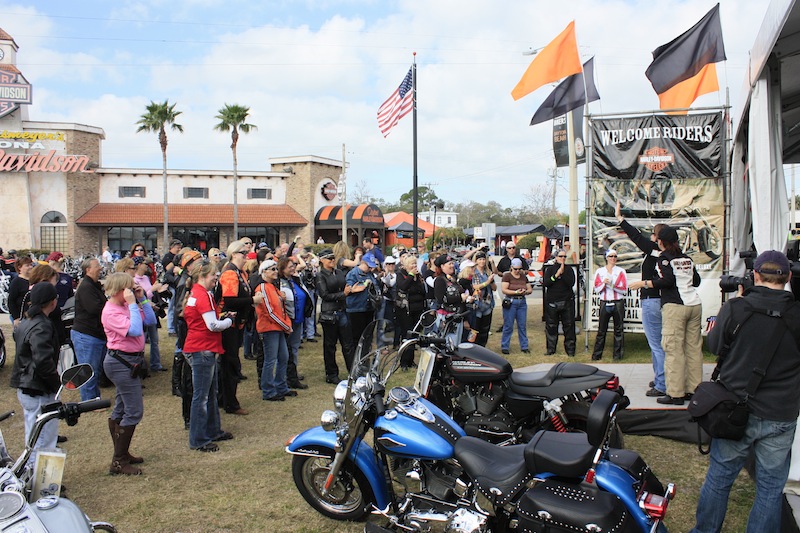 International Female Ride Day
Friday, May 4 is International Female Ride Day, a dedicated time for women from all over the globe to get out and ride and bring awareness to the growing number of female riders. Since the first Female Ride Day six years ago, the movement has grown, with many groups of women riders gathering to do a day ride in support. For more information, visit Motoress.com, the Canadian group that came up with the idea.
Adventure-Riding Through Brazil
Women looking to pair their love of riding with international travel can get excited about this all-women motorcycle tour of Brazil led by adventure rider and author Lois Pryce. This incredible 13-day tour starts May 22, and spots are limited. This promises to be one of those trips of a lifetime. Visit CompassExpeditions.com for more information.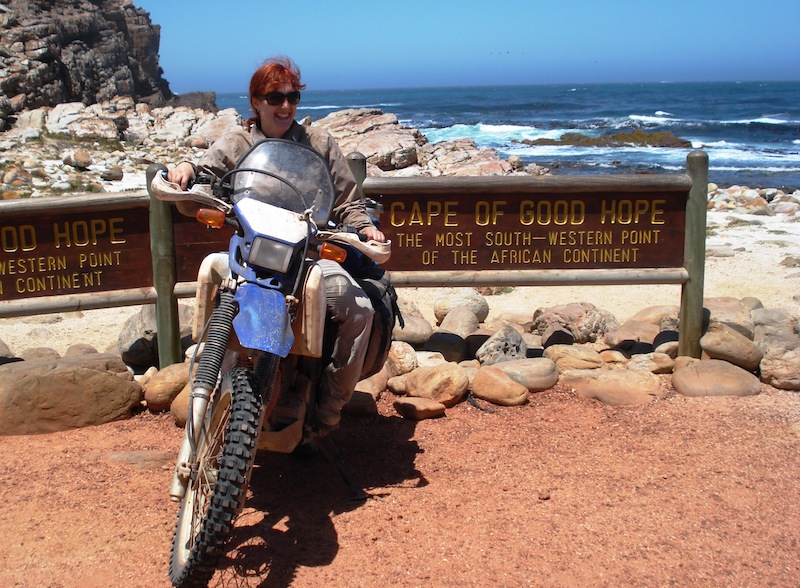 Bikes, Babes, amp; Bling
In its third year is Bikes, Babes, amp; Bling, a regional rally taking place June 8-10 in Fayetteville, Ark. The sister rally of Bikes, Blues, amp; BBQ, which attracts 40,000 people annually, Bikes, Babes, amp; Bling focuses on providing a fun experience where women can come together to share their love of motorcycling. Visit BikesBabesAndBling.com for more information.
Women Who Ride Conga
This July, dozens of riders will embark on rides all over the country as part of an annual event called Women Who Ride Conga. These women (and men!) will meet up with other riders along the way—forming a "conga line"—converging as they ride together to Shell, Wyo., for the Women Who Ride Conga Rally on July 14. The ride and rally will raise money for breast cancer research. Read more on WRN about this event and watch a video of last years riders making a stop at WRNs Montana offices. For more information, visit GoWithTheFlo.org.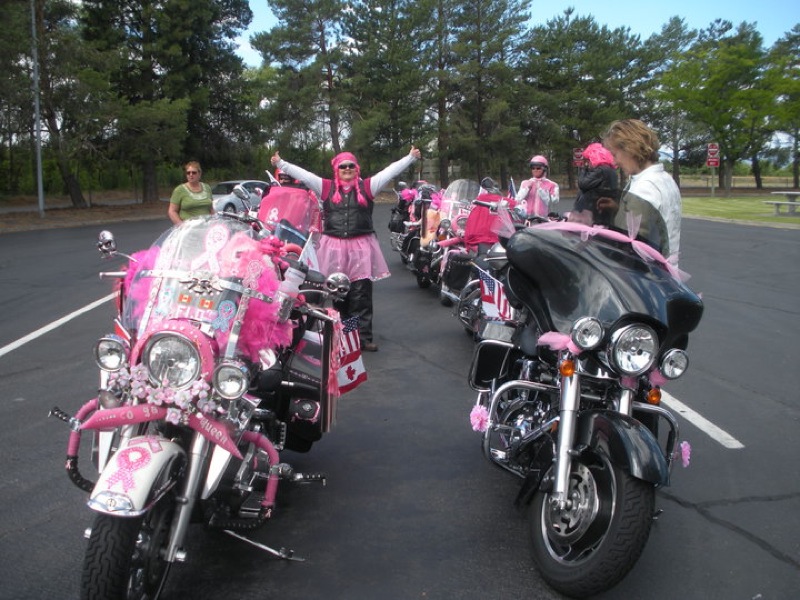 The Longest Running Womens Rallies
For years, WRN has been getting the word out about three regional women's rallies that were going on long before "women and motorcycling" was a coined phrase. First is the Mid-Atlantic Women's Motorcycle Rally in Gettysburg, Penn., celebrating its 20th year. Organizers are making a new push to attract women attendees from all over. The event, running June 21-23, raises funds for breast cancer research. Visit MAWMR.org.
Now in its 26th year (wow!) is the Ladies Run of Colorado, a one-day event taking place on July 14 in the tiny mountain town of Fairplay, Colo. While women riders started this event specifically for other women riders, men have always been welcome. It's a laid-back afternoon spent in the splendor of a wide-open alpine space where the local merchants lay out the welcome mat alongside a handful of vendors lining the streets. Visit LadiesRun.com for more information.
The following week, on July 20-22, the North Dakota Ladies Run will celebrate its 25th anniversary in Wahpeton, N.D. This year's run will feature a parade and ride, a banquet, and more. Visit NDLadiesRun.org for the full schedule of events. With the heightened interest women riders have shown in attending female-centric riding events, perhaps these longstanding regional rallies will attract a new crop of riders this year.
International Women and Motorcycling Conference
Next up is the event that women from around the world have been anticipating since the last one was held three years ago—the International Women and Motorcycling Conference (IWMC). IWMC is organized by the American Motorcyclist Association (AMA) and is the largest of all the women's motorcycle rallies. Carson, City, Nev., is this year's location; July 26-29 is when it happens.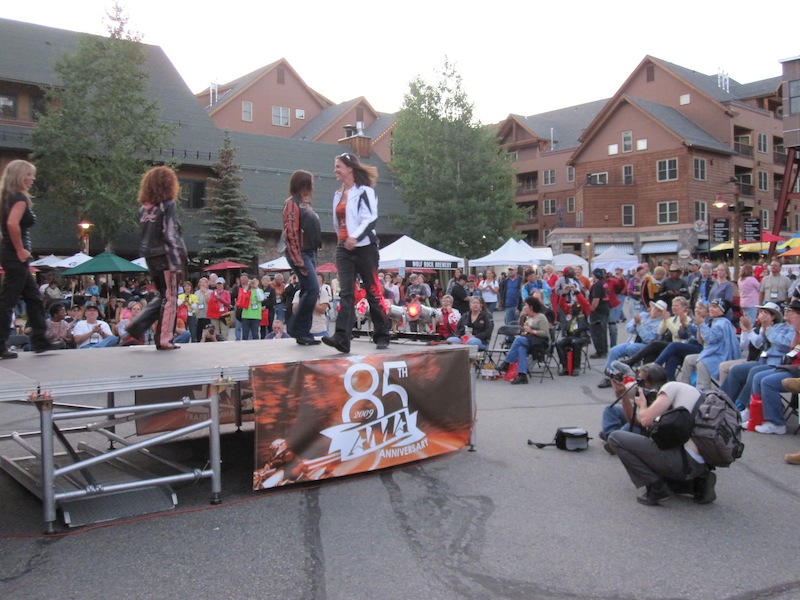 Organizers hope to grow attendance to 2,000 riders this year, and because it's a week before Sturgis, many women riders plan to attend both events back to back. Click here for more information on WRN about the event, and visit WomenAndMotorcycling.com to register. And if you're interested in discussing the conference or making plans to attend with other women riders, check out our dedicated WRN Forum thread.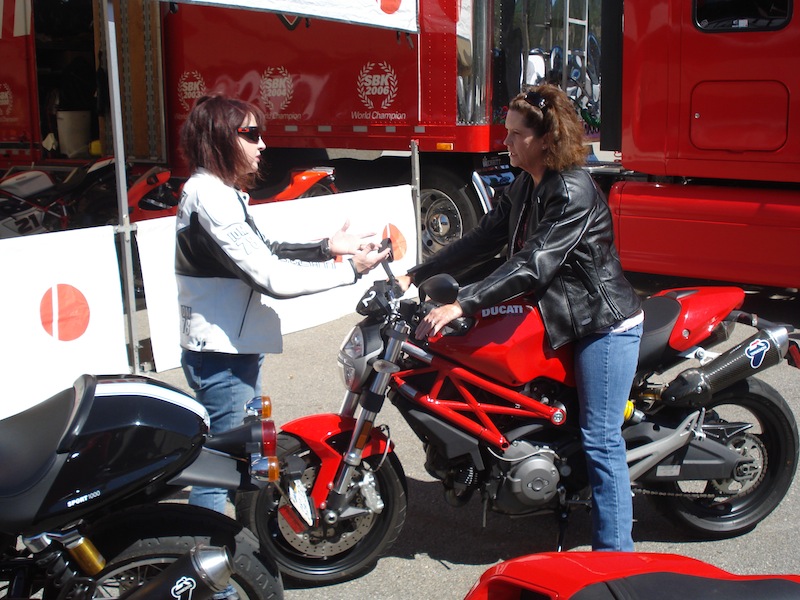 Biker Belles at Sturgis
Rounding out the summer is the Biker Belles ride, an event that started last year during the Sturgis Rally and did well enough for organizers to plan a second ride for 2012. Biker Belles, a one-day ride and reception, will take place on August 8, starting at the Lodge at Deadwood and ending at the Buffalo Chip campground.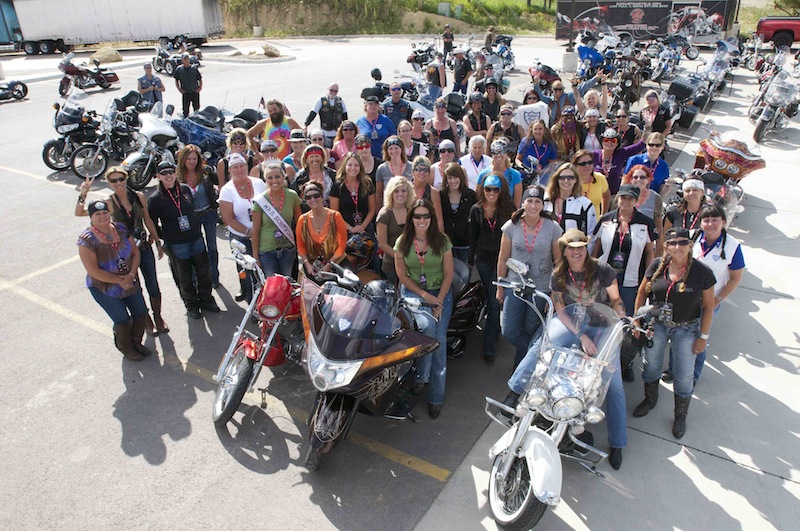 Entry price was doubled this year, from $75 to $150, but now includes the evening's concert at the Chip and that 100 percent of ticket proceeds go to the event's chosen charities. Visit BikerBelles.com for more information, and click here to watch WRNs exclusive video of last years ride.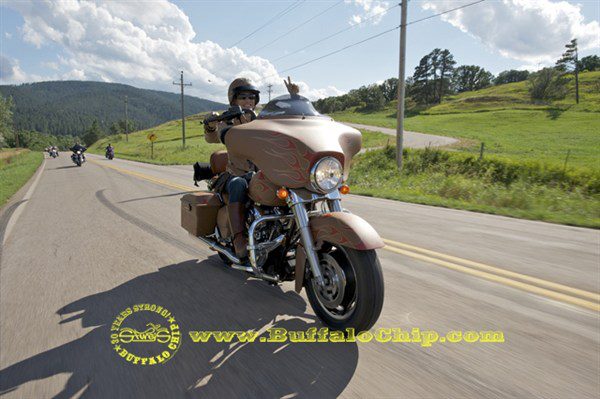 Sportbike Track Girl
Last year, Sportbike Track Girl (STG), the women's division of Sportbike Track Time (STT), launched its first "Ladies First" track day for women riders looking to improve their riding skills with on-track instruction. The inaugural event was so successful that STG has added a second all-female event to its schedule in 2012. This year's first "Ladies First" will be held at Grattan Raceway in Belding, Mich., on June 29. The second event will be held at Barber Motorsports Park in Birmingham, Ala., on October 1. For more information, including fees and details for each event, visit SportbikeTrackGirl.com.
Women's Sportbike Rally
Taking place on September 7-9, the Women's Sportbike Rally in the Smoky Mountains of North Carolina brings together women sportbike riders from all walks of life for a weekend of riding and special events. This is one event that women riders who are passionate about sportbikes and road racing won't want to miss out on. For more information, visit WomensSportbikeRally.com.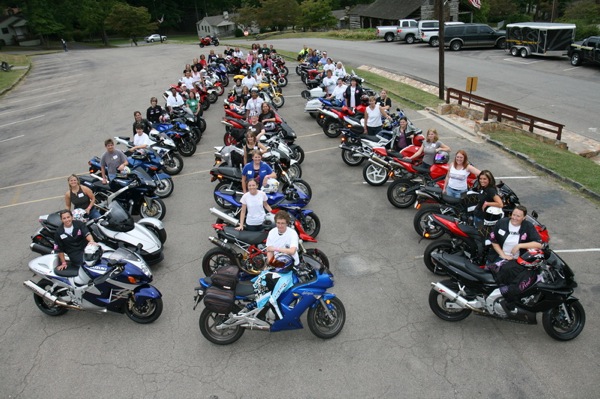 Improve Your Riding
Whether you own cruiser or a sportbike, improving your riding skills should be something you do once a year. And what better place to take a class than in the controlled environment of a track. Yamaha Champions Riding School is offering a two-day women-only class promising "no male egos in attendance."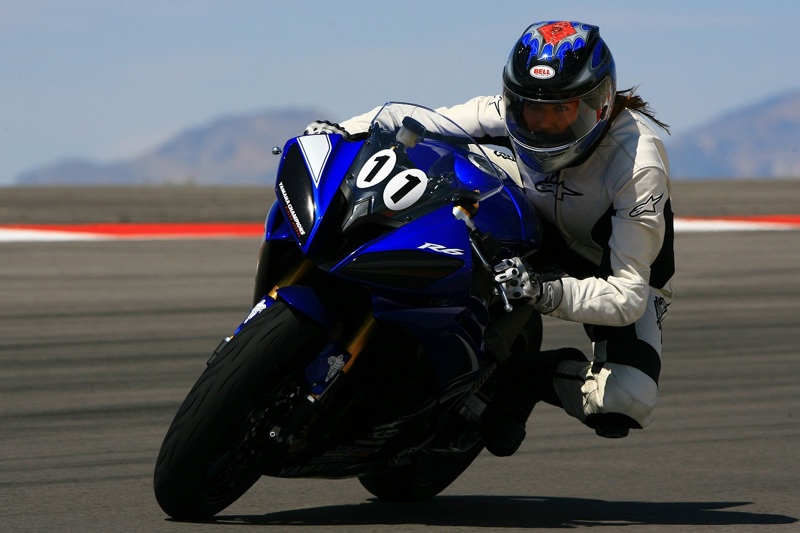 The class, taking place on September 13-14 at Miller Motorsports Park in Salt Lake City, offers the full Yamaha Champions Riding School experience, which includes riding your own Yamaha R6, being videotaped each day and getting qualified expert feedback on your riding. Riders of all levels are welcome and remember, you don't have to be a sportbike rider to glean something from this class. Cruiser riders can learn valuable riding skills that easily transfer to the street. A spot for the two-day track session costs $2,295. For more information or to sign up, visit MillerMotorsportsPark.com.
For a complete list of national and large regional women's riding events, visit the WRN Calendar of Events.

Related Articles
Editor's Blog: All-Women Events for 2012
Registration Opens for Harley-Davidson 2012 MDA Women's Ride
Official Announcement for 2012 AMA International Women & Motorcycling Conference
EXCLUSIVE VIDEO: Great Turnout for First Biker Belles Ride