Updated 7/18/11: Bikers Wanted to be Hot Leathers Models
Hot Leathers is searching for hot men and women to star in a photo shoot wearing Hot Leathers apparel at this years Sturgis Motorcycle Rally. A professional photographer on Main Street will photograph models selected during Bike Week. Contestants must be fun, energetic and comfortable in front of the camera. Contestants do not have to be professional models to apply.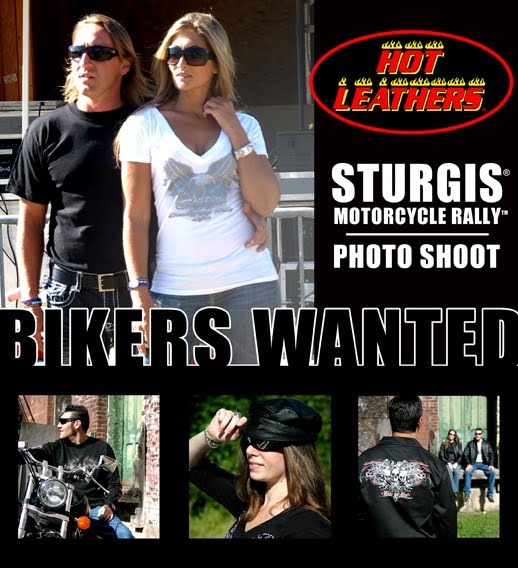 Contestants must be planning to attend the Sturgis Motorcycle Rally and be available on Wednesday, Aug. 10 from 3-5 p.m. Contestants must be 18 years or older. Hot Leathers would prefer that contestants have their own motorcycles at the rally, though this is not required for entry.
Winners of the modeling competition will be featured in Hot Leathers marketing materials, which may include catalogs, an online store, newsletters, billboards and advertisements. Winners will also receive free Hot Leathers merchandise.
To enter the nationwide Hot Leathers modeling contest, send several photos (both headshots and full-body shots) to photos@hotleathers.com with the subject line "Sturgis Photo Shoot." Please include your name, address, phone number and email, along with something about yourself in the body of the email.
Hot Leathers will contact winners via email. Specifics on location, time of shoot, and items to bring will be discussed when winners are chosen. For more information or to check out Hot Leathers flaming hot merchandise, visit HotLeathers.com/blog.
Updated July 16, 2011
Im taking a break from doing gardening on this sunny Saturday to pop into my computer to check my email. I see my regular newsletter from PowerLily, an online networking group of women involved professionally in powersports. Thanks to Jessica Prokup for starting this awesome networking opportunity.
Her latest newsletter has a story on Brittany Morrow, a gal I know and who has written for WRN in the past who rose to prominence in motorcycling because of a terrible motorcycle crash in which she was involved. She survived, and learned some valuable lessons. Brittany is sharing her story through a Web site called RockTheGear.org, and this video. Take a look.
PowerLily also turned me on to Tiffany Coates, perhaps the worlds foremost female motorcycle adventurer. What started out as a nine-month trip with a friend from the UK to India lasted 2 1/2 years. Tiffany is addicted to motorcycle travel. Check out this video that BMW did of her on one of her journeys, and then visit her Web site, TiffanysTravels.co.uk.
July 12, 2011: Conga IV Riders Visit WRN
Yesterday, Conga IV rally organizer, Flo Fuhr, and her posse of pink partners rode in from western Canada to the WRN offices in Livingston, Mont., to say hello on their way to Shell, Wyo., for the Conga IV rally this weekend. I shot some video of them on their visit. They are raising money along the way for breast cancer research charities.
If youre not familiar with this event, check out the stories weve done promoting this years rally and previous rallies to learn the fascinating history behind how an idea turned into a nationwide phenomenon.
Nationwide Conga Ride Gears Up
Women Who Ride Conga Web site
Women Riders Now story on the history of the Women Who Ride Conga Ride
Info on Tamela Richs ride and where to join up with her
Now#8217;s the Time to Buy a Kawasaki
Kawasaki is in the final month of its biggest sale event ever. Following the sale#8217;s July 31 conclusion, all 820 participating Kawasaki dealers will be giving away a new Kawasaki motorcycle or ATV.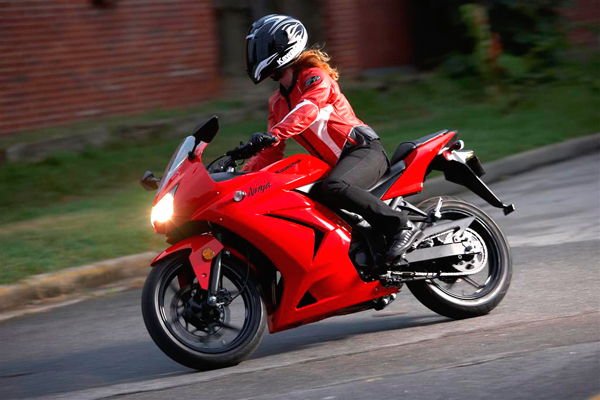 The clock is ticking, and soon the Good Times Sales Event will come to a dramatic conclusion. Consumers have a limited time to enter this landmark giveaway, so Kawasaki has produced a new video featuring Greg White that explains how to enter the promotion for a chance to win a Vulcan 1700 Vaquero, Ninja 250 or Bayou 250.
Harley Launches #8220;Captain America#8221; Promotion: Win a New Bike!
On July 22, two icons of freedom will roll onto the silver screen when Marvel Studios releases #8220;Captain America: The First Avenger,#8221; starring the well-known superhero who defends freedom and justice on a Harley-Davidson WLA motorcycle.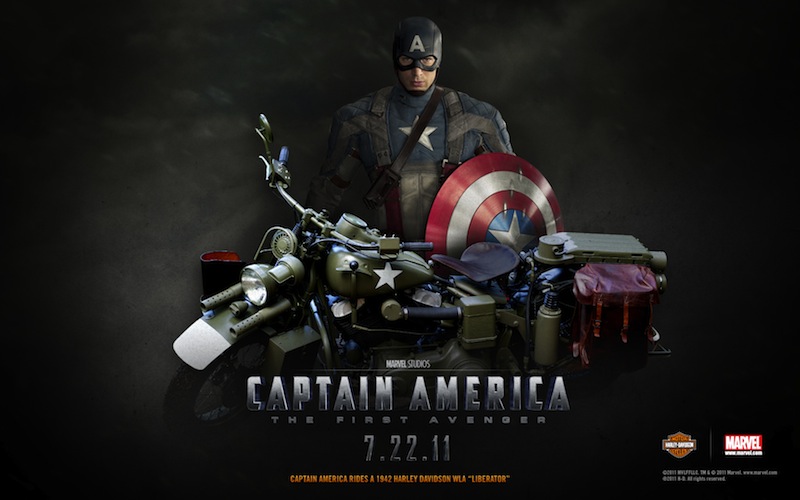 During World War II, Harley-Davidson produced and dispatched almost 70,000 WLA motorcycles overseas to support the war efforts. U.S. servicemen and servicewomen affectionately called the motorcycle the #8220;Liberator.#8221;
To celebrate the motorcycle#8217;s resurgence, Harley-Davidson has created the #8220;H-D Free the World#8221; promotion, featuring two grand prizes. One lucky U.S. military member and one non-military member will win the opportunity to team up with Harley and Marvel to customize their own one-of-a-kind Harley-Davidson Sportster 1200 Custom at Harley-Davidson's headquarters in Milwaukee, Wis. For details, visit H-D.com/CaptainAmerica.
Sturgis Rally Happenings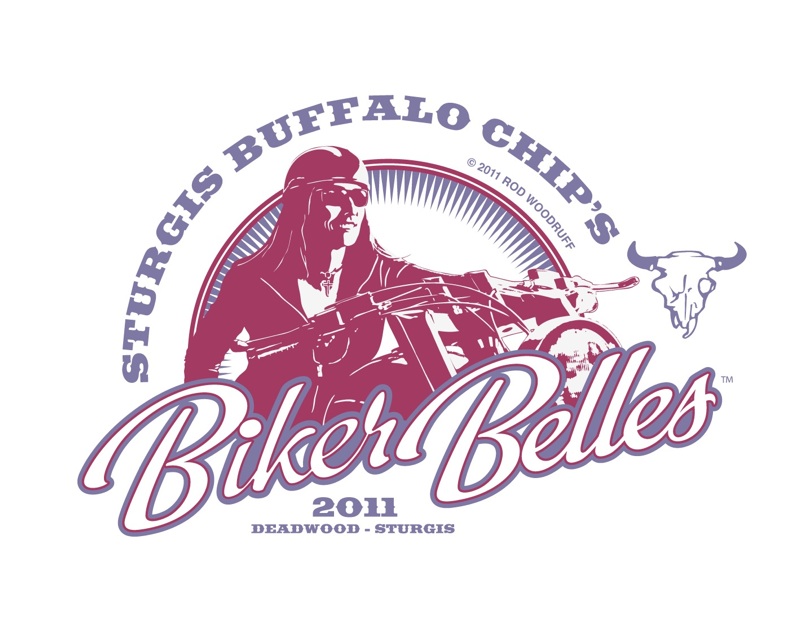 Biker Belles Ride:
The Biker Belles ride at this year's Sturgis Rally is shaping up to be quite the big deal, and if you're a woman rider planning to be in Sturgis, you should plan to attend. The ride promises to be an incredibly fun gathering of women riders, including land speed record holder Laura Klock, WRN's Betsy Huelskamp and Diva Amy, and lots of others. Below are new developments just in from organizer Meg McDonough.
After the Sturgis Museum induction breakfast at the Rapid City Civic Center on Wednesday, Aug. 10, a group of gals (including me) will ride down to Deadwood to hang out and rest while the ride's registration takes place. This is the start of the Biker Belles ride. At about 4 p.m., riders will take off and head to the Buffalo Chip, where a fashion show will take place and some vendors will be on hand. Attendees will also have a chance to mix and mingle with other women riders. If you don't want to participate in the ride, you can show up at the Buffalo Chip and pay the registration fee of $75 there, 100 percent of which will go to the ride's causes. This fee does not include the Buffalo Chip's evening concert. Tickets for the concert can be purchased separately at the Chip's main gate. Wednesday night's entertainment includes Greg Allman and Lynard Skynard.
Check out this YouTube video to learn more about the ride:
Sturgis Highlights
All Week:
Michael Lichter's "Motorcycle as Art" exhibition at the Buffalo Chip is sure to be a spectacle. Called "Slant Artist: An Eccentric View on Motorcycles and Art," the exhibit will focus on avant-garde artist Jeff Decker. In addition to 10 of Decker's beautiful bronze sculptures, a large and eclectic display of motorcycles and wall art culled from his personal collection, friends and other artists will fill the 7,000-square-foot gallery.
Also at the Chip is the famous Big Daddy Rat Custom Bike Show. Visit RatsHole.com for more info on how to enter your custom motorcycle.
The Harley-Davidson Road Tour will run from Saturday, Aug. 6 through Saturday, Aug. 13 at the intersection of 3rd and Lazelle streets in downtown Sturgis. All Harley-Davidson activities in Sturgis are free of charge. This includes the Women's Area, featuring the JUMPSTART rider experience, bike lift and more. Visit Harley-Davidson.com/Sturgis to learn more.
Monday:
The Legends Ride has become the biggest fund-raising event at the rally. Leading bike builders and celebrities will be on hand to greet those who pay the $150 to participate. No celebs have been announced yet, but in the past, Steven Tyler and Lorenzo Lamas have led the ride. More details can be found at
LegendsRide.com
.
The Mayor's Ride, now in its ninth year, takes place Monday, Aug. 8. The cost of this benefit ride is $150, which includes lunch and a chance to hang out and ride with the mayor of Sturgis. For more information, visit SturgisMotorcycleRally.com.
Wednesday:
The Sturgis Museum and Hall of Fame induction breakfast takes place Wednesday morning. Visit
SturgisMuseum.com
to purchase your ticket online. I'll be there as usual. I was inducted in 2001 and am a supporter of the museum. The Biker Belles ride takes place after this.
Thursday:
An all-brands trike ride is taking place during the rally, starting at Lehman Trikes' headquarters in Spearfish. Details can be found on our sister site,
TrikeRidersNow.com
.
The Harley-Davidson Ride-In Show will take place at 3rd and Lazelle streets, where some creative customized bikes will be displayed. Cash prizes will be awarded in all categories. There is a $10 entry fee, and all proceeds will be donated to the Muscular Dystrophy Association (MDA). For a complete listing of Harley-Davidson events at the 2011 Sturgis Rally, visit Harley-Davidson.com/Sturgis.
Helpful Links:
BuffaloChip.com
lists all this year's concerts at the campground, and once again, the Chip does not disappoint. Alice Cooper, Styx, Bachman & Turner, Def Leppard, Poison, Toby Keith, Jeff Bridges (yes,
the
Jeff Bridges, who's become quite the singer since he starred in "Crazy Heart"), John Fogerty, Tesla, and George Thorogood, just to name the big names. There are also a lot of lesser-known bands, so check out the full lineup on the Chip's Web site.
BrokenSpokeCampground.com
also lists its slate of concerts, which compete with the Buffalo Chip's. Foghat, .38 Special and the Little River Band are some of the big-name acts gracing the stage there.