Long Beach is the place to be this weekend: Discount on tickets right Here
I will be attending the Progressive International Motorcycle Show this weekend in Long Beach with a meet and greet table in the #8220;Women Ride#8221; lounge area. I#8217;ll also be giving a presentation in that area called #8220;How to Get What You Want and Need out of Motorcycling#8221; on Friday at 6:30, Saturday at 1:30 and Sunday at 12:30. Then on Sunday at 3:00 pm, I#8217;ll be doing another presentation on #8220;Getting Paid to Write about Motorcycling: How to become a Professional Motorcycle Journalist.#8221; At my meet and greet table I#8217;m giving away a battery tender courtesy of GearUpHelmets.com so be sure to stop by and see me if you#8217;re in the southern California area.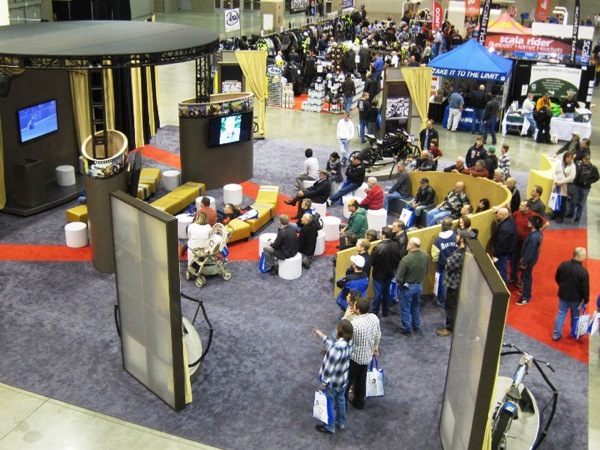 Other happenings in Long Beach this weekend include: Demo rides by Harley-Davidson, Can-Am Spyder, Kawasaki, Star, Triumph, Victory and Yamaha. Rain is in the forecast so dressed appropriately. The DIY Garage presented by Allstate Motorcycle Insurance will have seminars on do-it-yourself motorcycle topics like wiring GPS devices, setting motorcycle sags for suspension and more.
On Saturday at noon, actor Tom Arnold will be there to discuss his love of motorcycles for his charity Camp del Corazon. Motorcycle whos-who include land speed racer Leslie Porterfield, 16-year-old motorcycle racer Elena Myers, and Melissa Paris who holds the best finishing time for a female racer at the Daytona 200.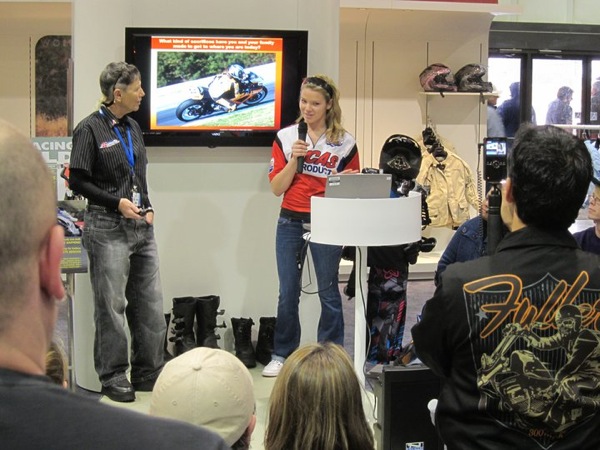 There will be a stunt show, custom motorcycle competition and a whole lot more including giveaways throughout the show.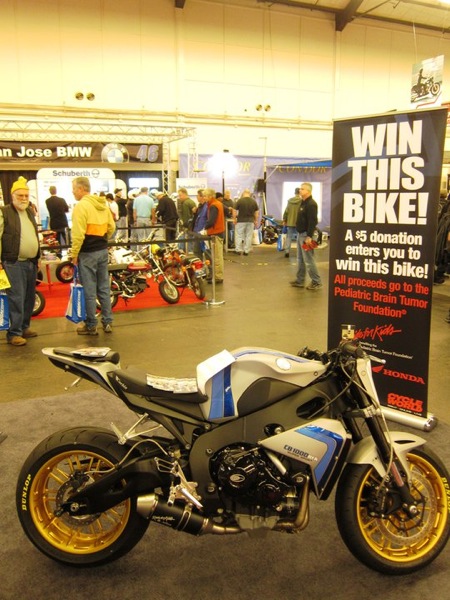 Where: Long Beach Convention Center, 300 E. Ocean Blvd in Long Beach, California
When: December 17 – 19, 2010
Friday: 4 p.m. to 9 p.m.
Saturday: 9:30 a.m. to 8 p.m.
Sunday: 9:30 a.m. to 5 p.m.
Jillian Michaels Buys a New Harley
Fitness trainer Jillian Michaels recently took possession of a customized Harley-Davidson V-Rod Muscle designed in collaboration between Michaels and the staff of the Motor Company#8217;s Willie G. Davidson Styling Studio. The blacked-out Muscle features polished engine cases with orange highlights and custom seat, radiator shroud, rear fender, exhaust, and Reactor wheels. Michaels, star of NBC#8217;s Biggest Loser and Losing it with Jillian, is a lifelong motorcyclist and has partnered recently with Harley-Davidson to promote motorcycle riding to women.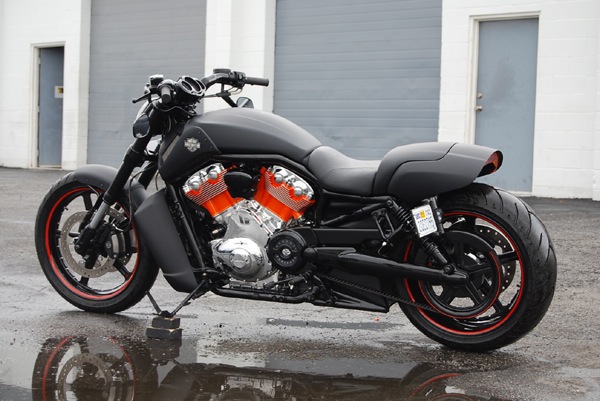 Click here to see video of Jillian riding the Muscle and talking about it. The link to the video is in the lower right corner
Ducati#8217;s Hot New Motorcycle
Speaking of the Harley-Davidson Muscle, Ducati#8217;s new Diavel looks a bit like it, very muscular, beefy and a big departure from the naked, slimmed down look we#8217;re used to seeing with Ducati motorcycles.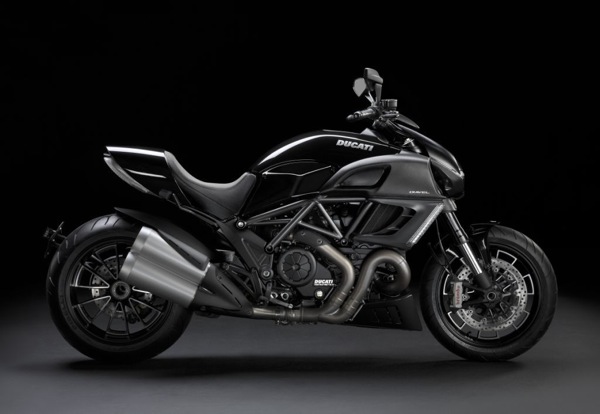 The Diavel is 162 horsepower machine with massive amounts of torque that is being shown at the Progressive International Motorcycle Shows. Audiences so far are raving about the new bike once seeing it #8220;in the metal#8221;; marveling in the massive power to weight ratio, carbon fiber and aluminum componentry, and #8220;Bike 2.0#8221; features such as traction control, ride by wire throttle, riding modes, ABS brakes and a color digital dash display.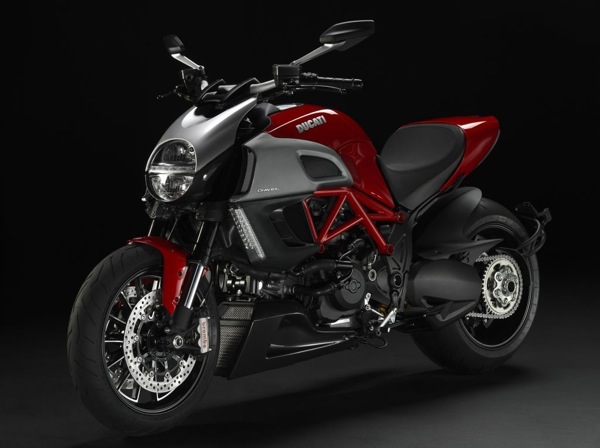 #8220;I am in love with the bike#8217;s comfort and performance features, and can only imagine what it is like to give a 240 rear tire a full 162hp with traction control when exiting a corner,#8221; said Chris Lusardi, a future Diavel owner at last weekend#8217;s Progressive International Motorcycle Show. #8220;After seeing the Diavel in person and noticing all of the amazing small details like the bike#8217;s almost-hidden folding passenger pegs I am ordering one for sure.#8221;
The Diavel will continue its cross-country tour of appearances over the winter until its showroom arrival in February. Ducati has created an online system to collect reservations. Interested customers are encouraged to contact their local Ducati dealer to have a priority reservation request submitted to Ducati North America in order to receive the earliest delivery possible. Pricing has been set for the 2011 Diavel at $16,995, $19,995 for the Diavel Carbon and $20,395 for the Carbon #8220;Red#8221; version. For more information about the new Ducati Diavel, and the rest of Ducati#8217;s 2011 lineup, visit DucatiUSA.com.
Other Tidbits:
Congratulations to the staff of RoadRunner magazine, headed up by our friend, publisher Christa Neuhauser, on celebrating their 10th anniversary. The magazine started a decade ago as the premier motorcycling travel magazine. Our hats off to Christa and staff for that milestone. Christa is one of only a handful of women working in motorcycling journalism full time, and leading the way for future female motorcycle journalists.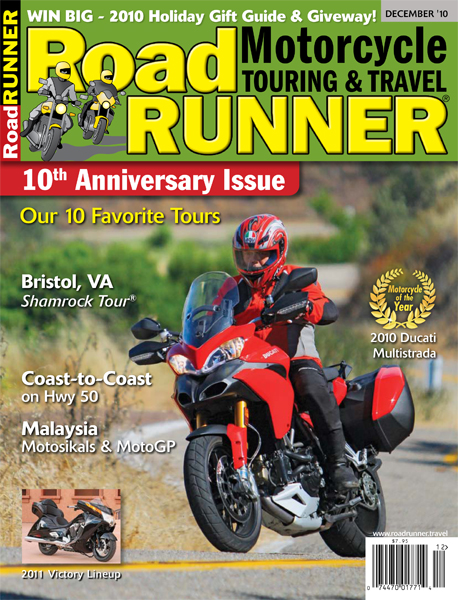 I may have looked sharing this one with you… but our good friend Leslie Prevish, who headed up the womens outreach division at Harley-Davidson recently left the Motor Company to take on a similar position with Trek Bicycles. Shes heading up the womens division there. Taking her place as the manager of womens outreach is Claudia Garber who moved over from the companys Latin division. Congratulations to both on their new endeavors.
Best Western had recently expanded its offering hotels that have partnered up with Harley-Davidson to offer rider friendly services and amenities such as wipe-down towels for cleaning bikes, reserved parking spots, a cleaning station and more. Visit
BWRider.com
. for more information.