Want to share your motorcycle or product review? Click here to find out how.
Test riding trikes is one of my favorite activities. When Jim Pinto, general manager and vice president of Champion Trikes, approached me about reviewing his new Sportster trike conversion, I agreed without missing a beat.
The Sportster model is Harley-Davidsons go-to bike for many new riders because the price isnt too hard on the pocketbook, it's relatively lightweight, and the design has simple and sleek lines. However, balancing a Sportster can be difficult for some people due to top heaviness in the front, or in my case, short arms and legs. Often, people dont find this out until after they buy the Sportster. Now, instead of putting a "for sale" sign on their newly purchased Sportster, a rider can explore the possibility of converting it to a trike. Champion provides the trike kit to do just that.
When I met up with Jim at the factory, he had the Sportster Nightster model shined up and ready to go. It resembled a glossy panther, ready to pounce. The trike is bare-bones, no doubt about it. Unlike the usual trike, this baby has no extra trunk space to weigh it down or take away from the wicked looks of the design.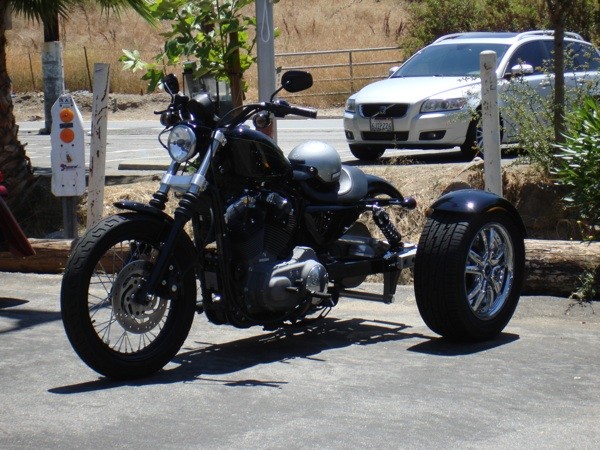 The elements of the trike include high-performance, independent front and rear disc brakes; powder-coated structural components; a Champion-designed "Easy Install" rear end; fiberglass fenders over the trike tires that give it that hot rod look; and OEM tail and signal lights. Champion was able to preserve the classic Sportster styling by leaving the rear fender intact.
With an overall width of 55 inches, a wheelbase of 67 inches with EZ-Steer upfront, and 16-inch chrome wheels, this bike is a force to be reckoned with. The suspension consists of a solid axle three-wheel travel, and the option of EZ-Steer is an accommodating add-on. The conversion is available for 2004 and newer Harley-Davidson 883 and 1200 Sportster models. Many current trikes offer some kind of reverse gear, but this trike did not need one. It was agile and light enough to move with my feet.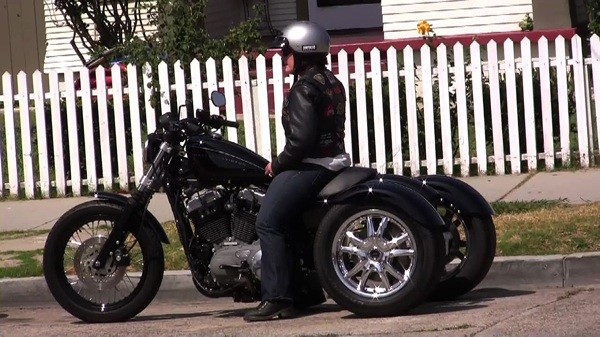 Seat height on a stock Sportster ranges from 25.3 inches for the Nightster (the model used here) to 26.3 inches on the Sportster 1200 Custom, which is on the high side for shorties like me. At five feet tall, I was able to put both of my feet flat on the ground on this Nightster Champion trike, mostly because I could sink into the seat without having to worry about balancing the bike.
Craig Franz of Westminster Harley-Davidson, the first authorized dealer to receive these kits, predicts that the people who will be attracted to the Sportster trike kits will include a younger crowd and those who are into the "profiling" type of street riding. The trike has an athletic appearance, youthful and edgy, just the way I like it. And with its wide tires and sleek fiberglass fenders, I love the "bad biker" look from the rear.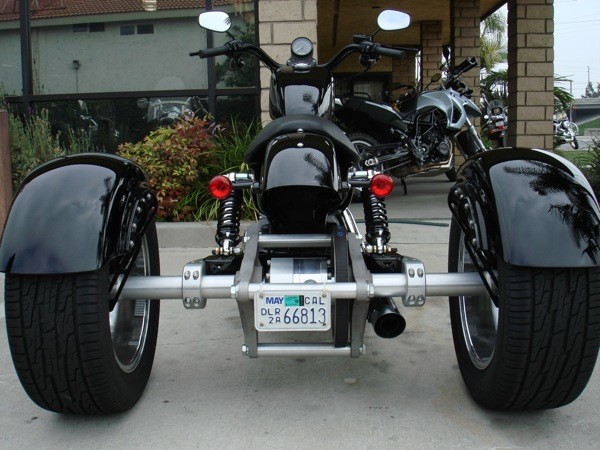 The trike started right up, rumbling just as a Harley-Davidson does. The destination this day was Cook's Corner, a popular biker hangout up Trabuco Canyon in Orange County, California. I rode the trike around the Champion parking lot a few times to get used to the feel. To me, the trike was comfortable and uncomplicated. It was responsive when I twisted the throttle and downshifted nicely with a throaty rumble. It felt light on its wheels and handled smoothly, including when going over various speed bumps and drainage ditches.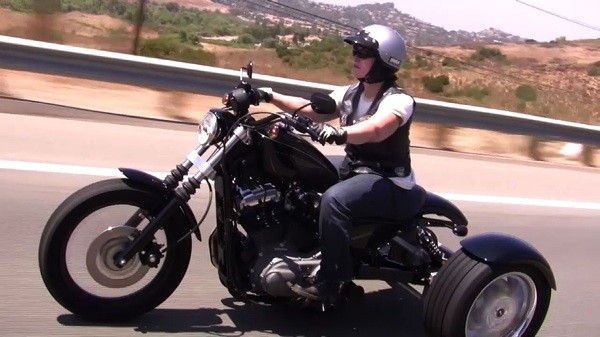 Pulling onto the street, I could feel the trikes spirit straining as if it were an ebony thoroughbred waiting to get out of the gate. Every sip of gas gave way to a roar, then a purr, reminding me why it had been so difficult to part with my two-wheeled Sporty years ago.
Taking the sweeping roads up the canyon, I forgot I was on a trike, comically trying to lean into a few of the turns. Several people pulled up alongside me, giving the thumbs up or nodding approvingly. At Cook's Corner, curious bikers circled the trike, trying to figure out just what they were seeing. Impressed, a few guys pulled out cameras and snapped some pictures of my wicked machine.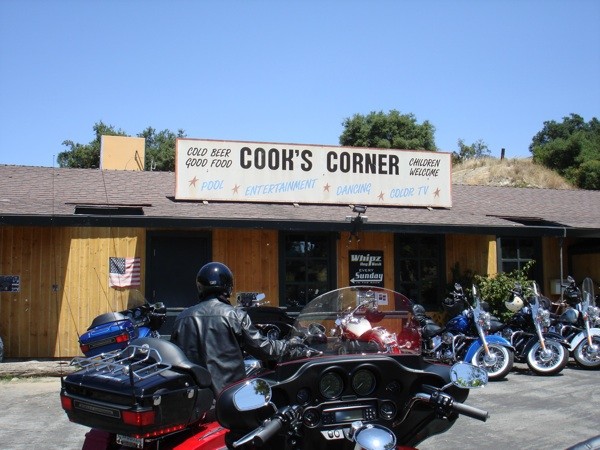 I took the Nightster on the freeway for the last leg of the trip back. It handled well, but I sure missed the protection of a windshield, which I've gotten used to over my years of riding. If I planned to do any amount of long distance riding on this trike, I'd spring for an aftermarket windshield.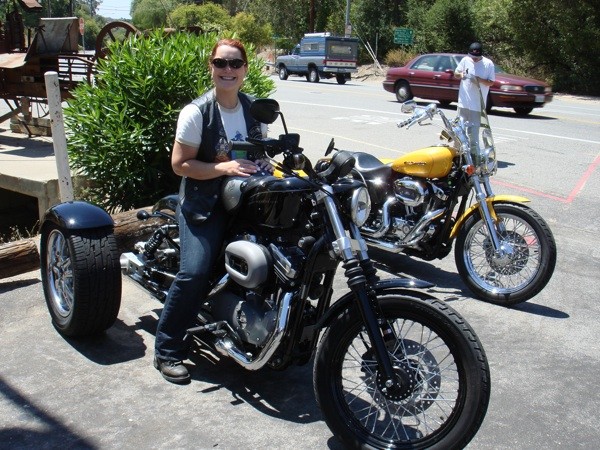 The overall feel of this Champion Sportster Nightster trike is one of rebellious fun. Its a testimony to the latest advancements in trike design—easy to handle, aesthetically pleasing and affordable. You can find more information about the Champion Sportster trike at ChampionSidecars.com. And please visit my blog at TrikerTravel.com.
Want to share your motorcycle or product review? Click here to find out how.