People often wonder how the Love Ride, the famous southern California charity run known for its long list of celebrity riders and for being the biggest one-day motorcycle fund-raiser, got its name. It#8217;s simple#8212;the Love Ride is for riders who love to ride.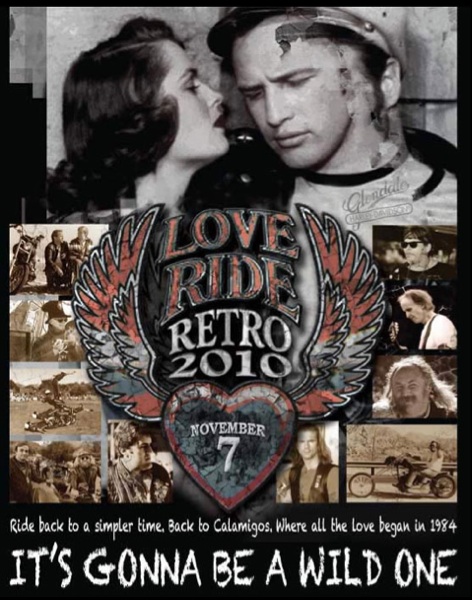 Love Ride Retro, or Love Ride 26 1/2as it was called unofficially this year, did feel a lot like the old days, when the ride was a lot less complicated and just starting out. Unfortunately, when an event grows as rapidly and consistently as the Love Ride did for 26 years, it is a huge endeavor to continue putting it on in a struggling economy. In 25 years, the Love Ride raised $22 million for various charities. Every year the crowd and venue outdid the last. In an attempt to accommodate the nearly 20,000 riders who began showing up each year, the event grew into a three-day extravaganza at the Pomona Fairplex with big name bands, celebrities, hoards of vendors#8212;and a long list of worthy charities that benefited.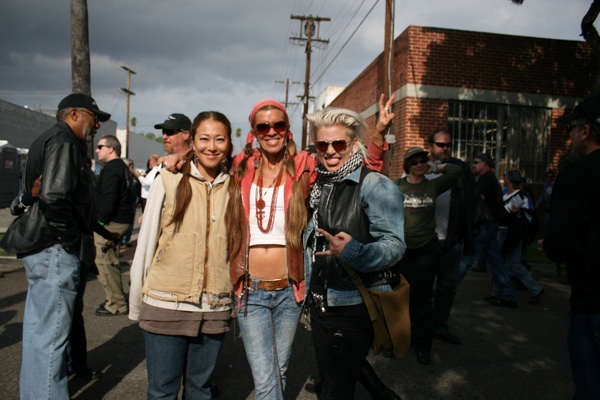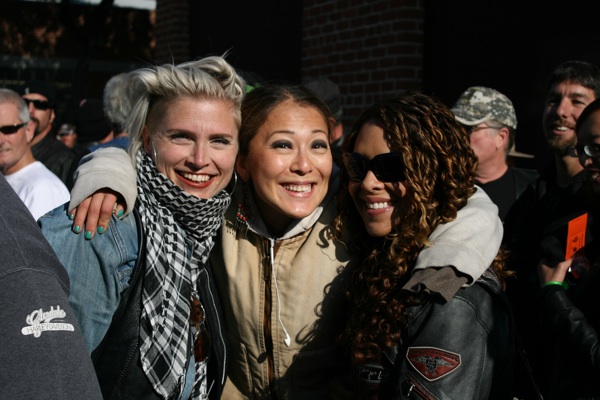 In our battered economy, we have all had to cut back. With less than 50 percent of his usual vendors, sponsors and attendees expected, Oliver Shokouh, owner of Glendale Harley-Davidson and founder of the Love Ride, had to make the difficult decision to cancel Love Ride 26 last year, which still ended up being a small gathering in the Glendale Harley-Davidson parking lot. Then he planned this year#8217;s Love Ride to be less than half the size of the usual gathering, hence thename Love Ride 26-1/2. This year#8217;s event promised to be a back-to-basics shindig#8212;a way to put the Love Ride back on track.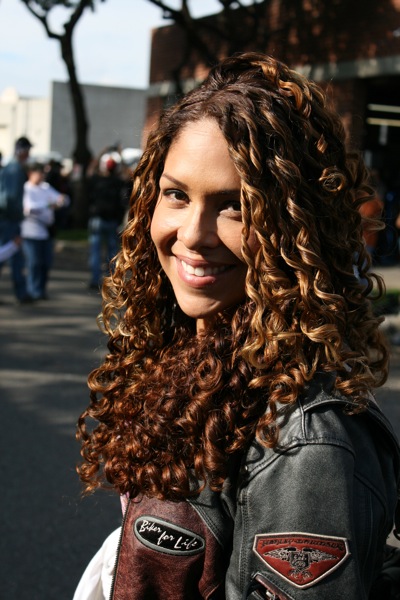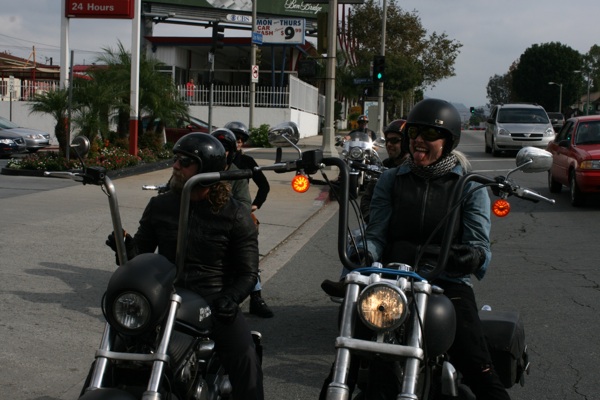 Bikers have long shown their big hearts and compassion for those in need by coming out to fund-raisers for worthy causes. For a group of people still stereotyped as troublemakers, the motorcycle community continues to do what it can to help those who are unable to help themselves. The Love Ride has helped many great causes over the last 25 years, and the organization hopes to continue to do so for years to come.
In this time of economic despair, however, the ride had to go back to basics in order to survive. Back to basics meant back to 1,000 riders, back to the Malibu Hills, back to Calamigos Ranch, and back to good, simple entertainment and no vendors. About the only thing I can think of that makes any of that a bad thing is that less money is raised for the charities.
Autism Speaks was the chosen charity for monies raised this year. (To make a donation to Autism Speaks, go to AutismSpeaks.org.) But to make more lucrative fund-raising possible in the future, the size and scope of the Love Ride had to be downsized in order to keep it sustainable. Organizers wanted to have 1,000 riders attend at $100 a head, and they accomplished just that. That seemed like the perfect amount of people out at Calmigos Ranch, the same venue used for the Love Ride back in its early days.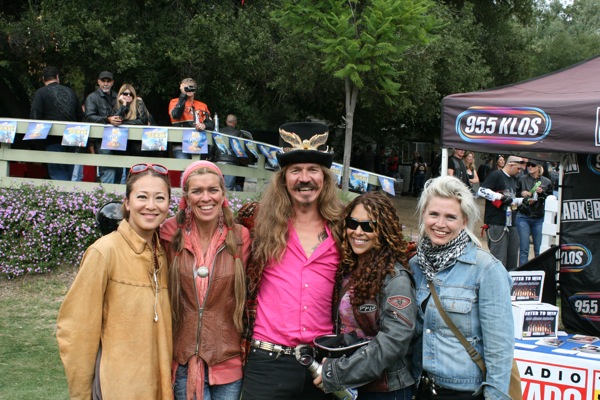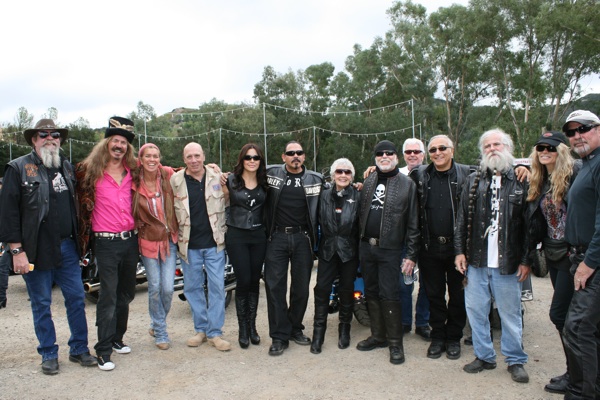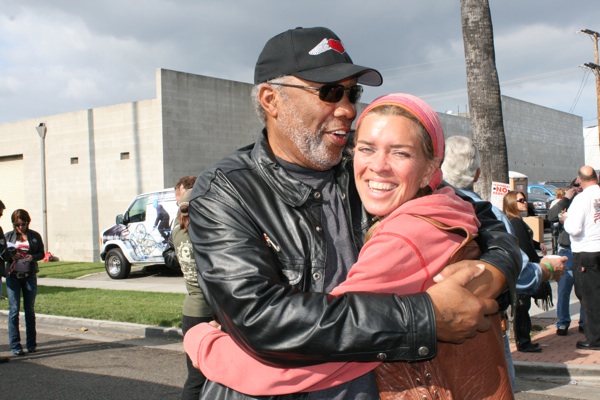 In the morning, Jay Leno with his Love Ride customary bed-head hair, Lorenzo Lamas and the Willie G. Davidson family showed their usual support in kicking off the festivities. Jay was the Grand Marshall and led the 40-mile scenic ride through the Malibu Hills. Although most of us 1,000 riders were familiar with the Malibu Hills, I saw riders getting off at the Topanga Canyon, Malibu Canyon and Kanan Canyon exits. The dispersing of riders made for some beautiful riding on the open canyon roads instead of the crazy, crowded chaos usually experienced on the 5 Freeway up to Lake Castaic in years past.
Having recently moved to Colorado, I enjoyed being back on my favorite roads with some of my favorite friends. My friend Masyn came in for the event from Colorado, and my friend Bean#8217;re came in from#8230;where the heck is Bean#8217;re from? I think he#8217;s from the back of an old Volkswagon bus, but he won#8217;t disclose where it#8217;s actually parked.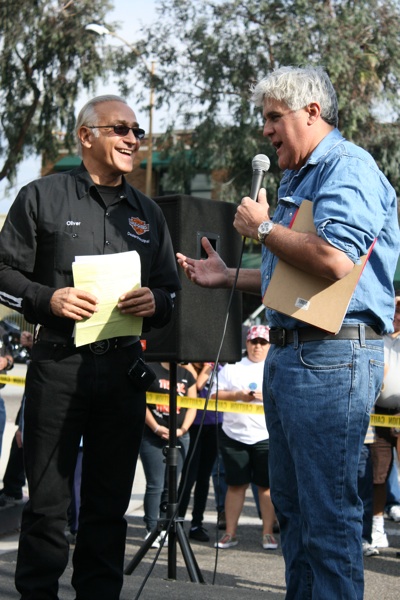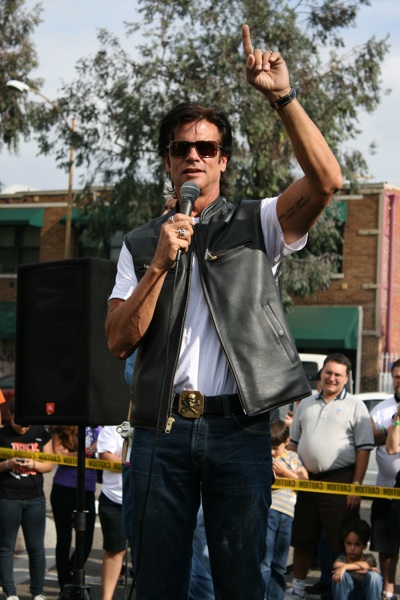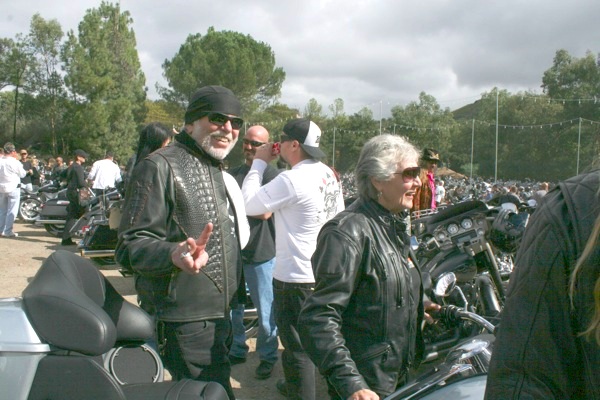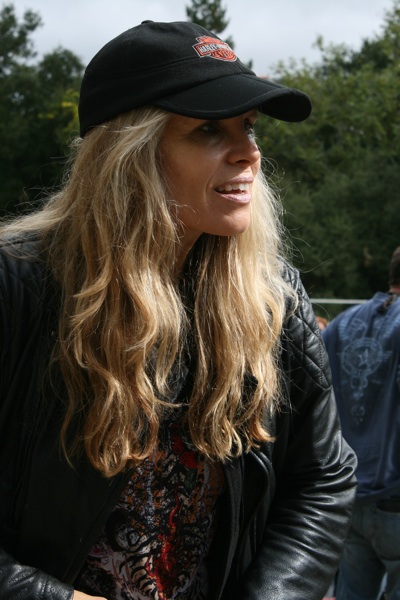 Back at the ranch, the events entertainment and games included old favorites like the Slow Ride, the Egg Toss and the Victor McLaglen Drill Team. With everything less spread out, the energy of the crowd was more cohesive. Everyone seemed to really enjoy watching and participating in the games, the barbeque and the perfect music of The Doors as performed by original Doors guitarist Robby Krieger. Cast members of the TV show Sons of Anarchy were also in attendance. I met actor Emilio Rivera and his beautiful wife, and saw my friend Dayton Callie, who plays Chief Wayne Unser in the series.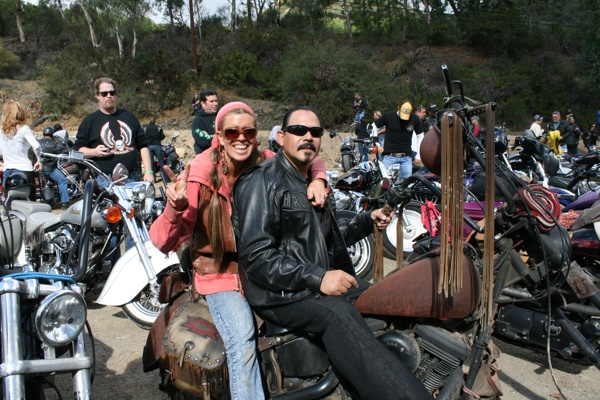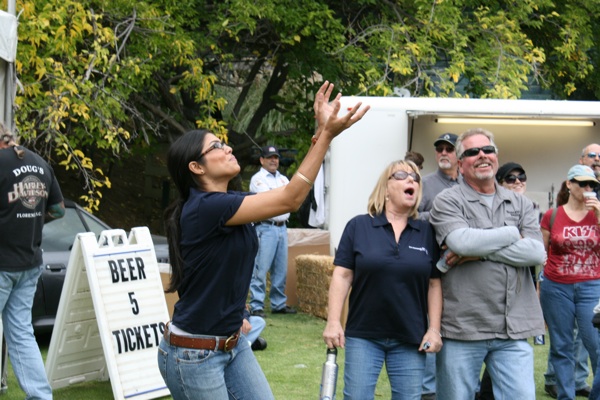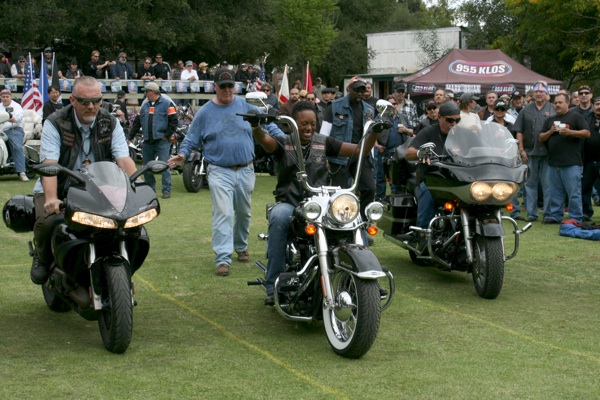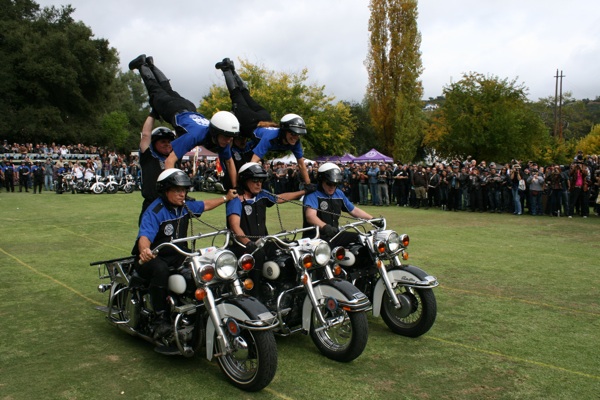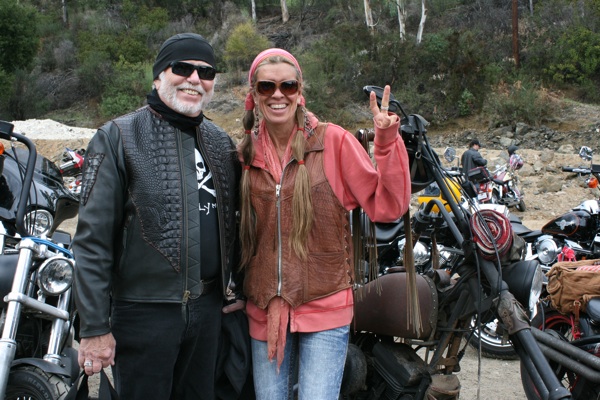 Keith Ball, aka Bandit, and his better half, Nyla, of Bikernet.com, threw a Hamster pre-Love Ride party at their stylin#8217; old hotel and home near the ocean in Wilmington. Many of my yellow-shirted old friends, members of the biker club the Hamsters, were there eating tacos and talking more about replacing hips and knees than motorcycle parts. I don#8217;t know when it happened, but I grew old with these guys, and we had fun doing it and talking about when we did it! Heavy hitters like custom bike builder Sugar Bear and motorcycle TV show producer Hugh King were there, also with their better halves. This party had all the cool guys under one cool roof with their beautiful women and cool collectible bikes. Keith#8217;s place is a motorcycle hall of fame, shame and memories. I felt honored to be included at his party.
The weekend was full of old friends, new friends, laughing, loving and riding#8212;Love Riding! I don#8217;t think I#8217;ve missed a Love Ride in 20 years! Economy, schlubonomy. I can only hope it comes back stronger in the years to come.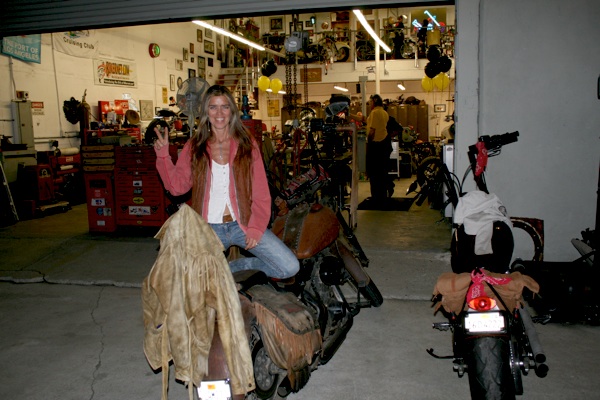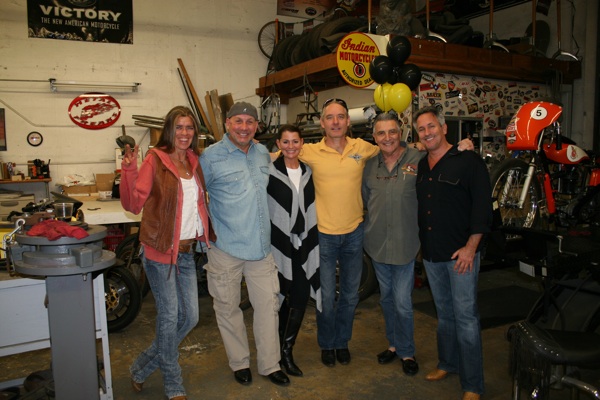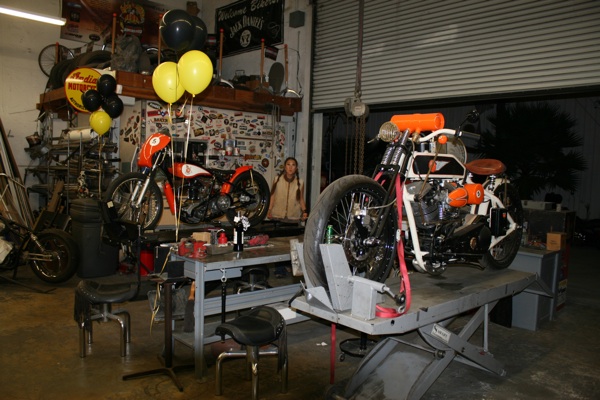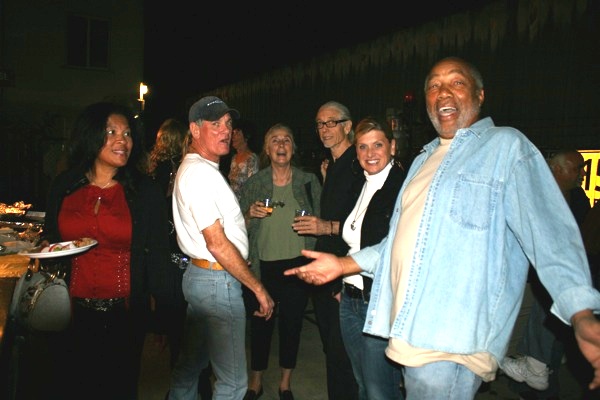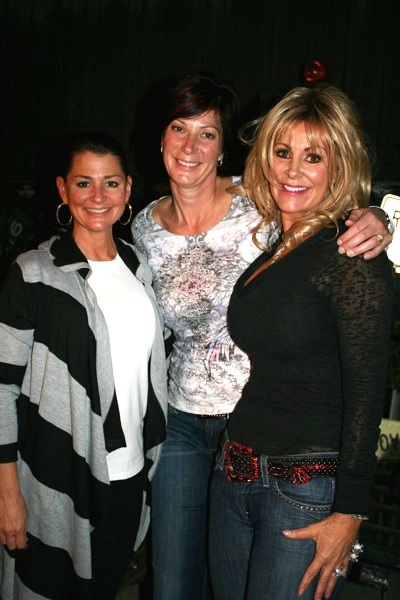 To learn more about Betsy, visit BetsyHuelskamp.com.
Related Articles
California Bike Week amp; Love Ride 25
Learning to Love Change
Love Ride 23 amp; Glendales Annual Toy Ride