My last three speaking engagements have taken me to points east, south, and west meeting a variety of women riders. In between I squeezed in a trip to Chicago to attend the national Marketing to Women Conference where I educated myself on the latest trends, statistics and cultural shifts taking place regarding women. It was fascinating!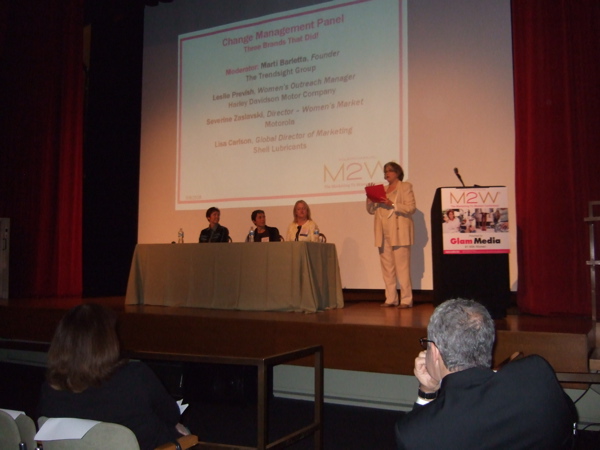 Bozeman, Montana
In late April, I was invited to speak at my local dealership, Yellowstone Harley-Davidson in Bozeman, Montana, at the first ever Garage Party there. The turnout was more than was expected and I know through talking with the women afterwards that my speech motivated many of them to sign up for the MSF class and/or buy a motorcycle. Sometimes all a woman needs is a little kick in the pants to get the ball rolling in that direction. My presentation is that kick in the pants.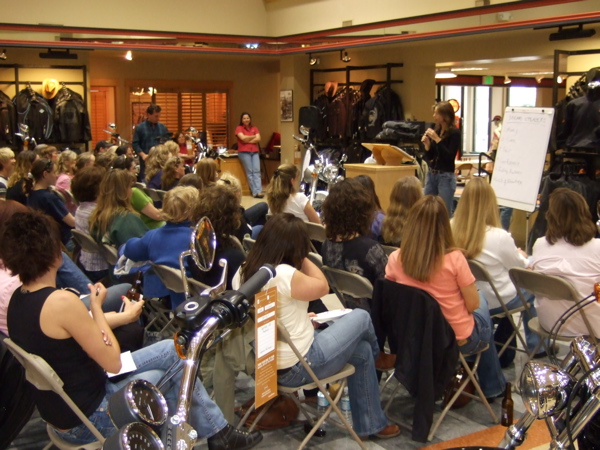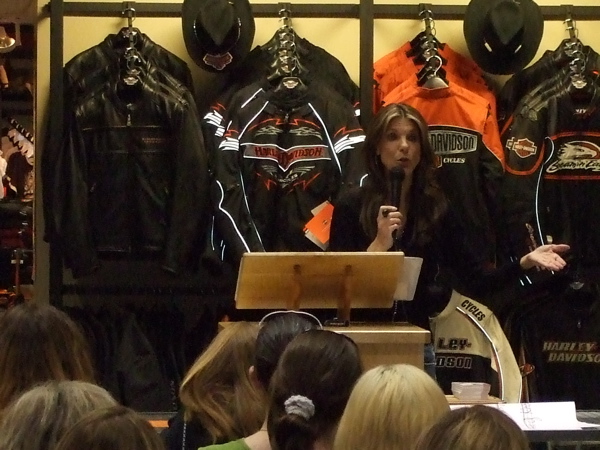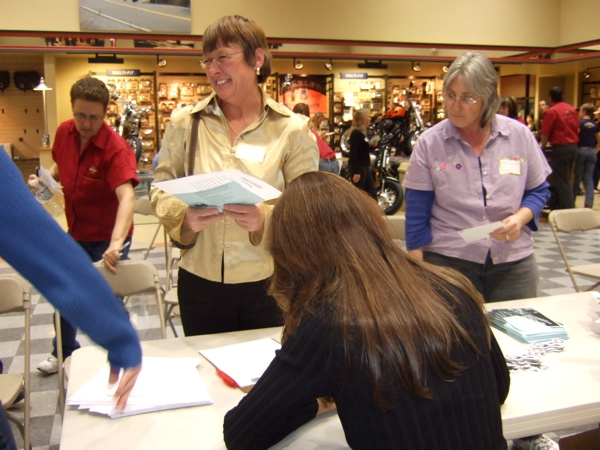 Baton Rouge
A week later I headed to Harley-Davidson of Baton Rouge to speak at the first Garage Party held there. Again, a real sucess and my speech entitled "Making More Saddle Time" really resonated with the women judging by the feedback I received afterwards. Many nodding heads during my presentation made me think I hit a chord with a lot of them. They shared they are so busy tending to the needs of others in their busy lives that they have little time to themselves, let alone time to ride their motorcycle. My speech shows women how to carve time out of their busy lives to make more "me" time, time for Myself Exclusively (ME).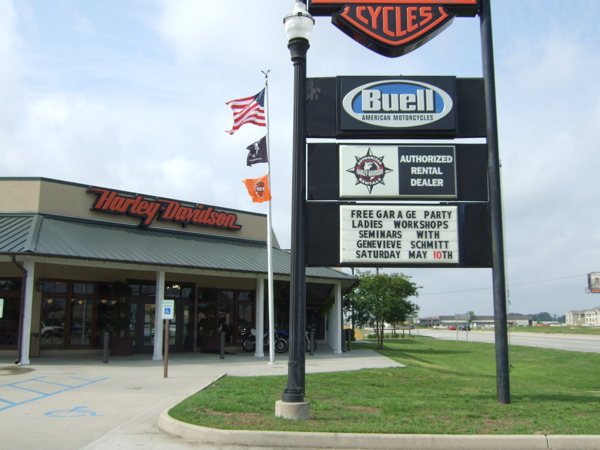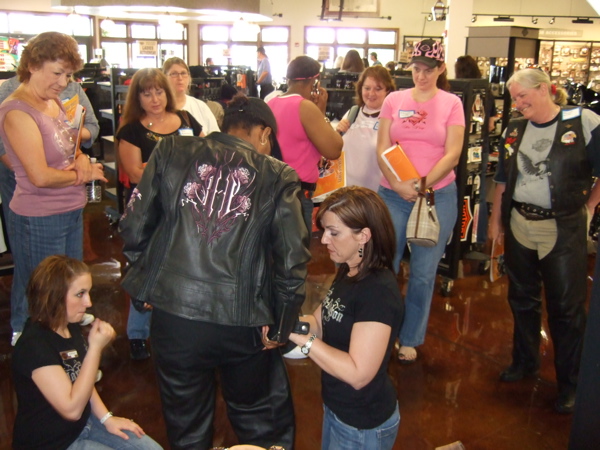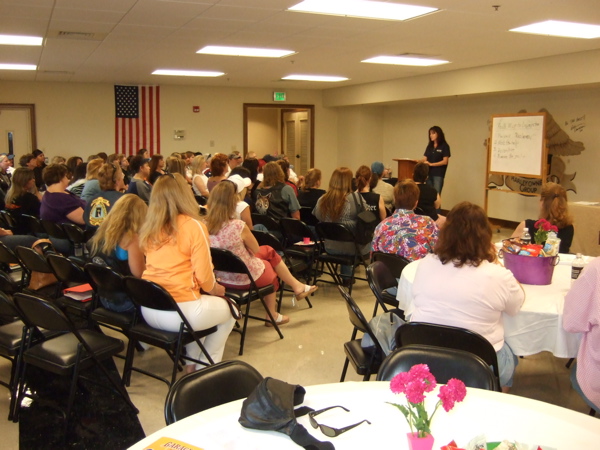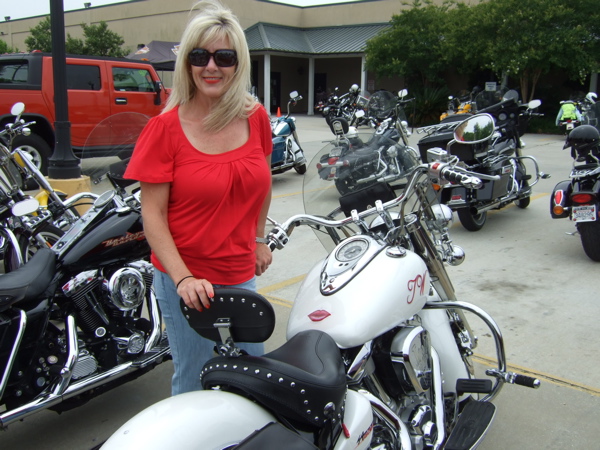 Denver
Last weekend I was in Denver visiting Erico Motorsports owned by John and Tai Beldock. Erico sells Triumph, Ducati and other European motorcycles as well as Vespa and Piaggio scooters. The dealership is also the best in the country for 2008 according to Dealernews magazines Top 100 Dealer Award competition. Top honors goes to a dealership that excels in all areas: sales, customer service, community involvement, presentation, etc. I was really excited to visit this award winning dealership and meet the owners Ive heard so much about over the years.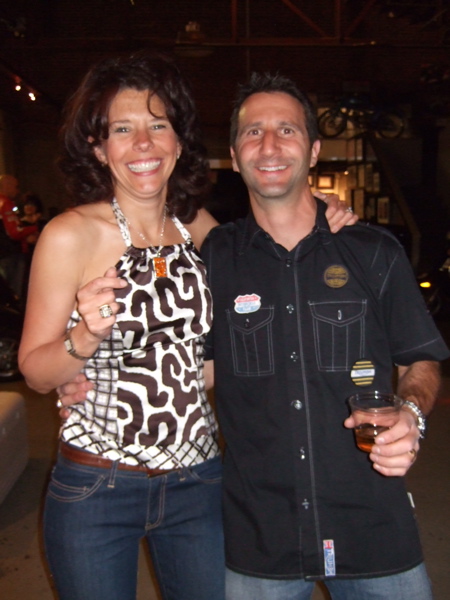 John and Tai held their second ladies night event and invited me to give a presentation. My "Making More Saddle Time" speech was well received by the 40 women who attended. Coincidentally, that night was also the national unveiling of the new Ducati Monster 696. I was given the enviable task of riding the red beauty into the showroom amidst smoke created by a fog machine to unveil the bike to the public. Men were allowed at the end of the ladies night to see this highly anticipated new Monster. What a great evening it was!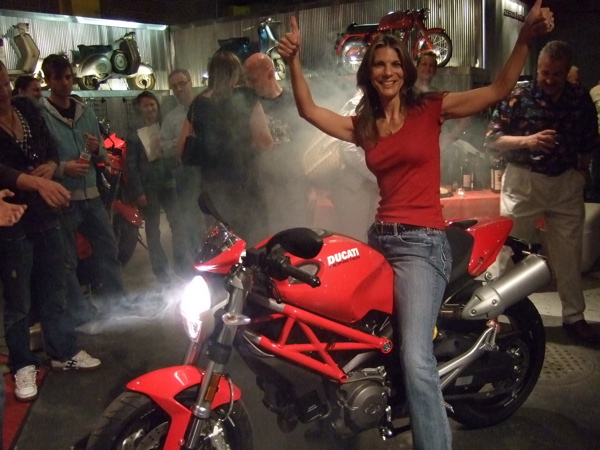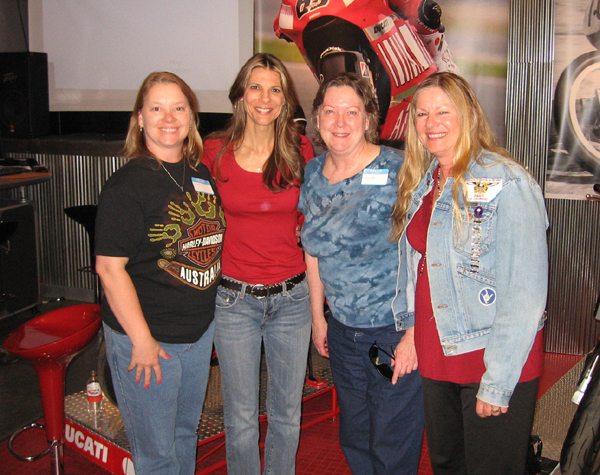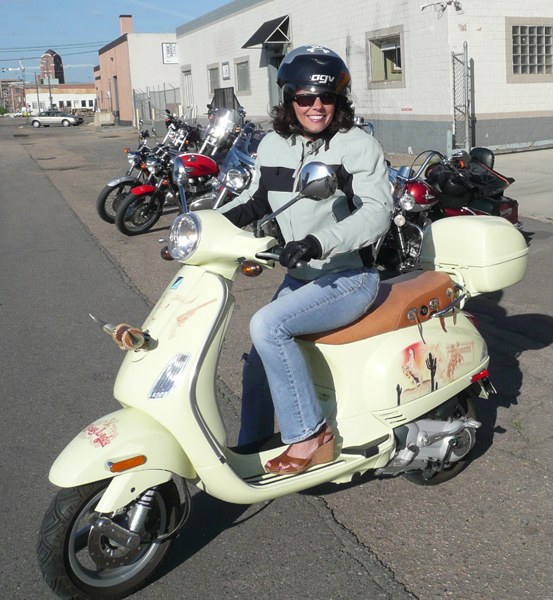 For more cool pictures from my trip to Eric Motorsports including my behind the scenes photos from USA Biker Nation Radio show on which I was a guest, click here to be directed to the WRN Photo Gallery. Youll finally get to see what host Peter Boyles looks like!