I normally blog a lot more often but the launch of the new WRN at the beginning of June is keeping my busy with refining and tweaking things on the back end. The work is never done. Ive got a lot of quickie news items for you so lets get started.
Im A Motor Maid!
I finally took the plunge and joined the Motor Maids. This is a big deal because Im not a joiner, Im a journalist so my preference is to cover an event rather than be part of it. With that said, Ive been courted by the Motor Maids over the last few years, and recently several of my close motorcycle industry friends joined. That, coupled with the fact that it is the oldest womens motorcycling group around, I decided I wanted to be part of an organization whos roots run deep in our sport. Im heading to Cody, Wyoming, next week for my first Motor Maids convention. Looking forward to seeing my friends and meeting new ones, especially the senior members whove been riding since the early days. Cant wait to hear their stories. Look for photos and a story on WRN soon.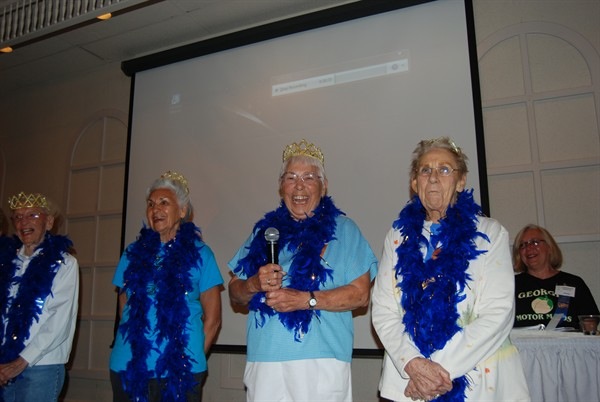 Looking back: April amp; May Events
Real quick… I must update you on a couple of fun events I attended in the spring. In April, I trailered my motorcycle down from Montana to April for Arizona Bike Week (still snow in Montana that time of year) forgoing the Laughlin River Run happening a week later. What a pleasant surprise AZ Bike Week was. Lots of great vendors, big name acts like George Thorogood and Dierks Bentley and awesome springtime Arizona weather. I will go back next year. This year seemed to be a resurgence in an event that floundered for the first 10 years with several different promoters and locations through Phoenix. New promoter, FX Promotions, has found a great new home at the site of the Westworld convention area parking lot using it as the central location for vendors, demo rides and concerts while area dealerships and bars hold their own events. Great job guys. The Web site,
AZBikeWeek.com,
has details on next year. And here are some photos from my time there.
| | | | |
| --- | --- | --- | --- |
| Part of the very large vendor area for AZ Bike Week. | Wow! Susan Barnett on the bike she had custom built to her specs. She trailered out from Dallas. | I ran into Danielle Martinico from Chandler, AZ, on her new 2010 Screamin Eagle Softail Convertible. Danielle was featured in my review of the Softail Deluxe because of the customizing she did to hers being just 5 feet. This is her new bike. | Me posing with Rebecca McClain of Chandler, AZ, a fan of WRN, who owns a Softail Deluxe and a Saxon Chopper. |
| Diva Amy had a booth there. Her daughter, Adrienne, "Diva Jr." was on hand to help sell the blingy merchandise. | Here are some cute beanies to wear under your helmet from Rider Wraps. Owner Joan Krenning-Clarkson, a fan of WRN, was there selling them. | My husband, Norm, with four of five dogs that our friend Rene, rescued from a shelter. We were all staying at Diva Amys house. The dogs are so lovable. We fell in love with them. | And heres Rene, the dad of those dogs, and a man of many talents. He took photos of me on my bike while I was in Arizona. |
Tampas Women Riders Day
May was Women Riders Month all over the U.S., and Harley-Davidson of Brandon near Tampa, Florida, invited me to speak at its ladies event on May 8. I had a wonderful time at this most organized and well orchestrated event. Thanks to Silvana Golzman for putting on the whole thing and doing such an incredible job.
| | | | |
| --- | --- | --- | --- |
| Here I am during one of two presentations I gave at Tampa Women Riders Day. | It was great to see longtime WRN fan and freelance writer Debbie Speicher, whos my ears and eyes for things happening in that area. | Posing with the Born to Ride crew, dad Ron Galletti, mom Debbie, and Emily and Ronnie. Born to Ride is a TV show, magazine and Web site covering motorcycling in Florida. What a fabulous hard working family. | It was great to bump into Donna Palladino, one of the "Ride Like A Pro" expert riders, who rode in for the event from central Fla. |
Canadian Womens Rally Announces Keynote Speaker
Jennifer Botterill, a three-time Olympic Gold Medalist as a member of Canadas Womens Hockey team, will present the keynote address at the closing ceremonies of the Motorcyclists Confederation of Canadas (MCC) International Women Riders Congress and Festival (IWCF) on Saturday, August 14th at Deerhurst Resort in Huntsville, Ontario. The IWCF will feature networking opportunities, organized tours, educational programs, maintenance workshops, safety programs, a charity trail ride, skills challenges, demo rides and entertainment. Registration is open to both men and women. For more info,
read the news story
we did on the event.
Harleys Pink Label Collection Raising Serious Money for Breast Cancer Research
The line of pink accented riding gear and clothing that Harley introduced in January has generated $100,000 in proceeds donated to the Breast Cancer Network of Strength. The Harley-Davidson Pink Label Collection was inspired by women who have been affected by breast cancer and designed to provide them support during their difficult ride. The collection is comprised of 12 of the most popular womens MotorClothes silhouettes. To see a few items,
read the story we did on it
in the Apparel and Gear Reviews section. By the way, Karen Davidson has said that pink is the number one selling color among women buyers of Harley merchandise. Good to know!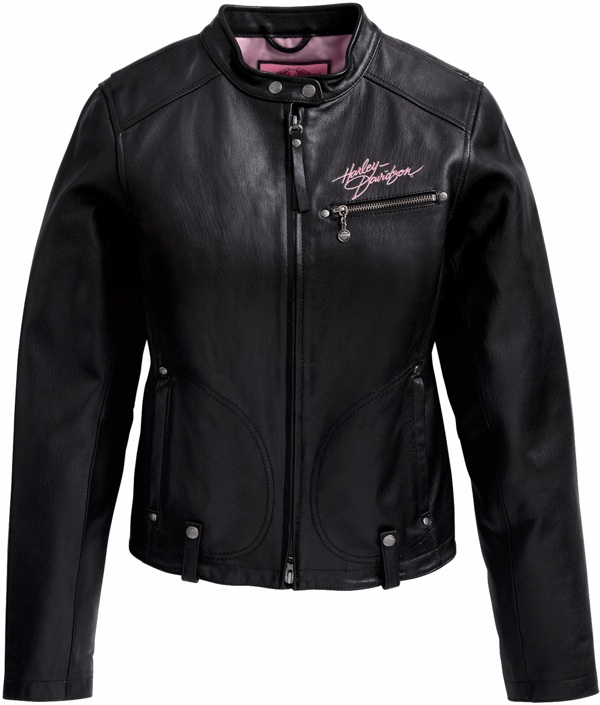 Getting Fitted Just Right to Your Motorcycle
I always love hearing when women are successful in getting their stock motorcycle to fit them just right using aftermarket parts. One of our longtime supporters of Women Riders Now is Helibars, maker of ergonomically friendly handlebars. Jennifer Pettengill, who does marketing for the company, is very enthusiastic about getting women fitted just right using Helibars. I want to share with you what she emailed me from her time at the Helibars booth at the Laconia Motorcycle Rally earlier this month. Heres what she wrote: "Laconia Harley-Davidson sold four new 2010 bikes as a direct result of our handlebars. Four people in our booth sat on our bikes [Harleys outfitted with our handlebars – my clarification], walked into Laconia Harley-Davidson and bought bikes. They immediately drove them to our booth and had bars installed. Now thats a testimonial if I ever heard one."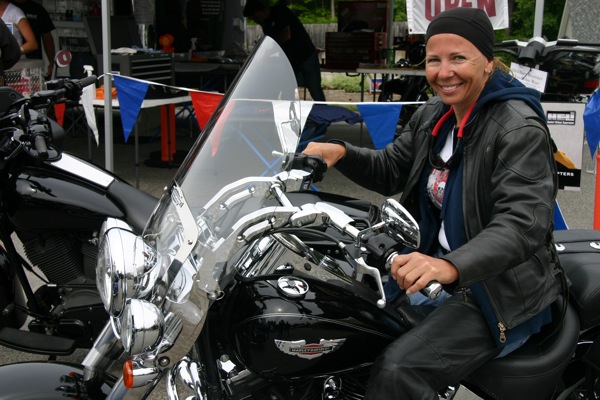 Yes indeed, Jennifer. And were happy for you and Helibars. Ladies… and men, if youre not comfortable with your handlebars you owe it to yourself to check out Helibars.
Heres our story on the bars.
Difficult time for Roar Motorcycles
Got an email from Kathy Tolleson, owner of Roar Motorcycles in Daytona Beach, Florida, explaining a rash of bad luck hitting her shop lately. From a vehicle and trailer being stolen to a robbery and sicknesses, Kathy and her team could use our prayers.
Visit my story on Roar;
youll find a link to the shops Web site that has details on whats been going on. Were sending good vibes your way Kathy.
New Monster Debuts
Longtime readers of WRN know Im a big fan of the Ducati Monster. Its amazing I dont own one yet. Two years ago I had the pleasure of
unveiling the newest Monster
, the 696, at Erico Motorsports in Denver when I was there giving a speech at a ladies night event. Now an upgrade to that motorcycle, the 796 is just out for model year 2011. Test rides started this week at participating dealerships around the country. Weighing just 378 pounds, the bike is light enough for a variety of size riders to handle. Price is a reasonable $9,995. Visit
DucatiUSA.com.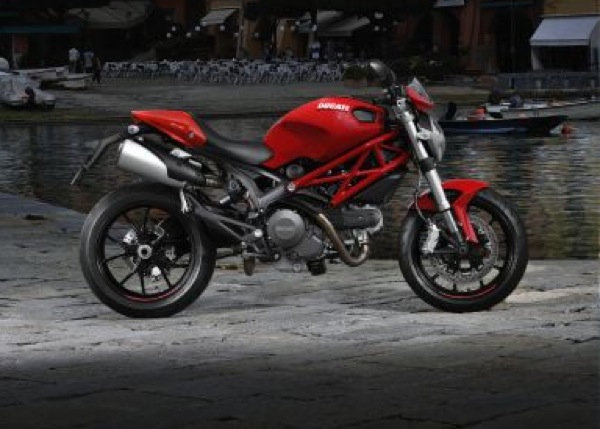 Lorenzo Teams With Ariat

To many, Lorenzo Lamas will always be the ultimate "renegade" biker so when news comes my way about Lorenzo I can't resist sharing it with you. You may recall the actor recently launched Lorenzo Cycles. Well, he's just teamed with Ariat on a line of motorcycle boots, helping the equestrian oriented brand break into the motorcycle market. Lorenzo is one of the nicest guys who always shown his support of motorcycle events over the years. I wish him the best with this new partnership. Visit
Ariat. com
for more information.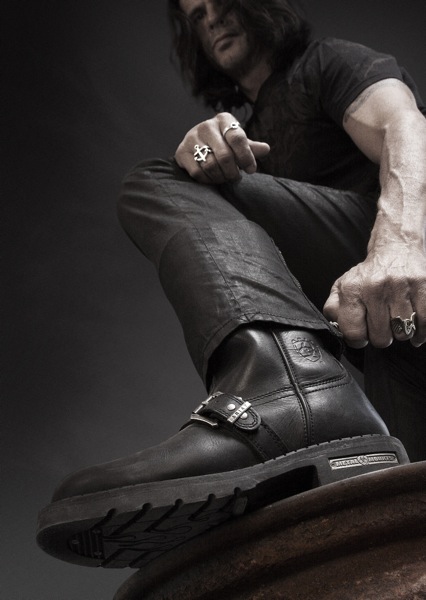 David Uhl's Latest: What do YOU think?
I'm a fan of David Uhl's artwork owning two of his pieces. I'm always excited to see his newest paintings when they're released. Here's the latest called The Liberator, the fifth addition this Vintage Pin Up series. I love the warm colors of the painting, and I really like the Harley WLA model used in WWII because of its army green and brown leather color combination. But I'm afraid looking at that woman will only make me think about how I don't have that good of a body and could never look like that. It's a female thing. I have no problem looking at beautiful women and admiring their bodies, but this one is just too "larger than life" for me. And I suppose that's what artwork is all about — suspending reality or living vicariously through it. Good work David, really. Turn this bimbette into a sexy biker chick who rides and clothe her in an army green riding outfit and some hot riding boots and I'll buy it.