Cool Video with Karen Davidson about Harley-Davidson Apparel
We're fans… and friends of Karen Davidson around here, so I thought you'd enjoy watching this short video that Harley-Davidson put together about HD apparel. To commemorate 100 years of Harley-Davidson apparel, the Motor Company has created a series of three videos titled "Made of a Hell of a lot More Than Just Leather" that explores the uniqueness of this history and its heritage of innovation. Heres the first one.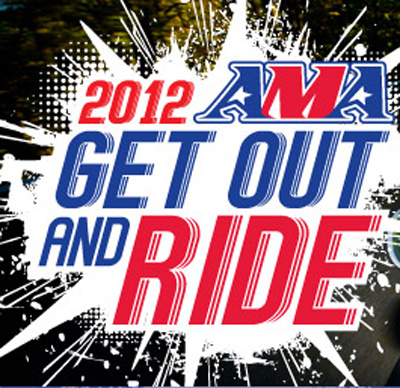 April is "AMA Get Out and Ride! Month"
The American Motorcyclist Association (AMA) is declaring April as AMA Get Out and Ride! Month. Now in its second year, AMA Get Out and Ride! Month encourages motorcyclists everywhere to enjoy the thrill of motorcycling in the dirt and on the street. Each week during AMA Get Out and Ride! Month, the AMA will focus on a special motorcycling theme:
March 31-April 6: "AMA Get Out and Ride Your Way!" week taps into the individualism of motorcycling and highlights solo riding on favorite trails and twisties.
April 7-13: "AMA Get Out and Ride Together!" week spotlights the fun of riding with others, including AMA clubs and the online motorcycle community. During the week, upcoming rallies and smaller local events, from AMA dual-sport and adventure-touring rides to AMA National Conventions and Gypsy Tours will be featured.
April 14-20: "AMA Get Out and Ride for a Cause!" week celebrates the generosity of motorcyclists and showcases events and activities where motorcyclists use their love of riding to help others less fortunate and champion the motorcycling lifestyle.
April 21-27: "AMA Get Out and Ride Smart!" week promotes rider training and awareness skills needed to ensure a safe and enjoyable experience on every ride.
New for 2012 is a weekly trivia contest hosted on the AMA Facebook page, where participants will have the opportunity to submit answers to a motorcycle-related trivia question. One winning entrant, whose name will be drawn from the correct submissions each week, will be rewarded with a prize. Another new feature this year is "Freedom Friday," a special call-to-action that will be posted on the AMA Facebook page each Friday to alert motorcyclists about important issues that pose a threat to motorcycling freedoms. Visit AmericanMotorcyclist.com/Riding/GetOutAndRide for more info.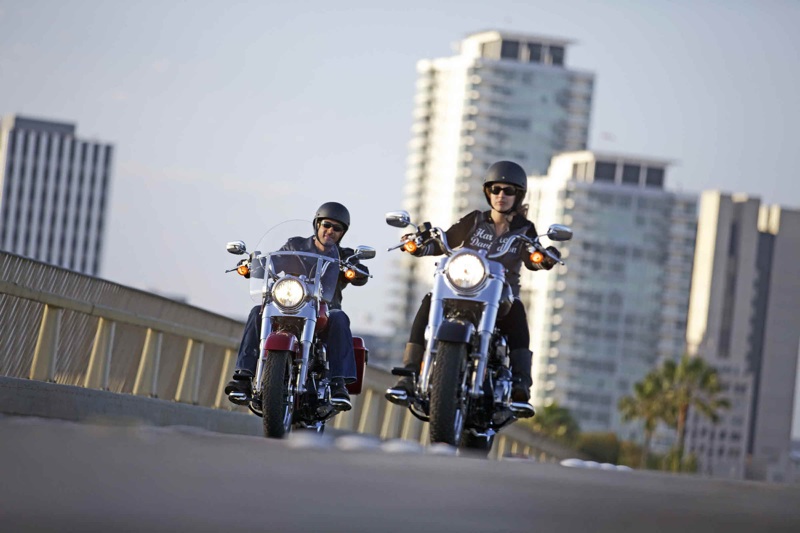 And don't forget, Friday, May 4 is International Female Ride Day where women all over the globe get out and ride their motorcycle to raise awareness of women riders on the road collectively. We'll have more details in the coming weeks on WRN. In the meantime, visit Motoress.com.