Last year WomenRidersNow.com (WRN) introduced you to the brand new Tallahassee Bike Fest featuring the canopied roads of northern Florida, and you turned out in droves! In our coverage, we reported about all the curvy tree-lined roads and wonderful camaraderie. Veteran and event founder Giavona Williams is a true friend to women motorcyclists and we congratulate her on expanding the event for the second year.
This year's event, scheduled for April 14–16, features even more great rally components for women and families and kicks off with a special "Meet & Greet" appearance by Black Girls Ride founder and WRN leadership board member, Porsche Taylor.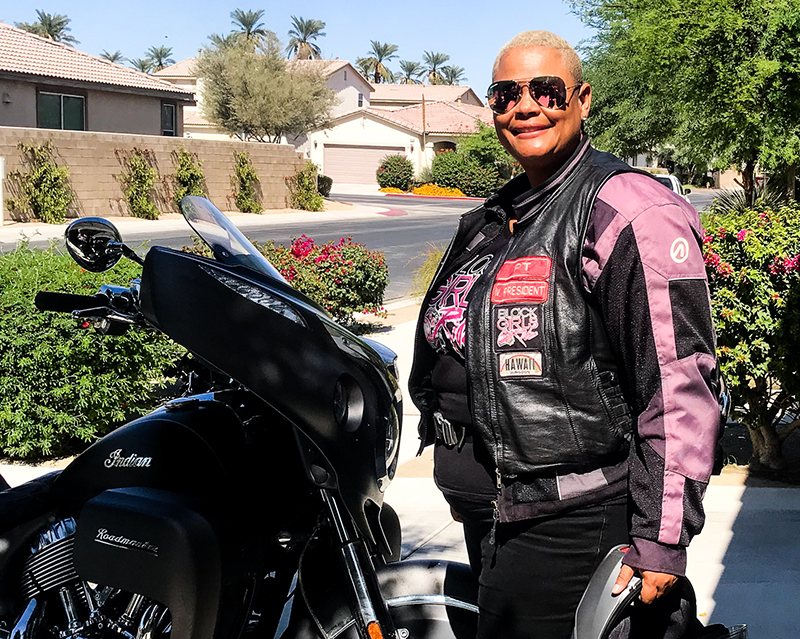 See below for WRN's guided tour of the "Best of the Tallahassee Bike Fest." Note the change in location, expanding now to take over Apalachee Regional Park. All events are free to attend unless otherwise noted. You may also choose to purchase a "Very Important Biker" (VIB) pass for $75 to receive access to the tented roped-off area near the main stage. There will be free beer and limited vodka seltzer, hors d'oeuvres, a VIP bag filled with goodies, VIP parking, an official Bike Fest T-shirt, and more all weekend long. Proceeds from the sale of VIB tickets will go to Team Guardian.
 Planning to attend? We'd love to see your travel and event photos on WRN's Facebook Page and Facebook Group.
Friday, April 14 at 12:30 p.m.
Meet and Greet with Porsche Taylor, founder of Black Girls Ride and an Ambassador for Polaris and Indian Motorcycles
Location: Bike Fest Welcome Tent, Apalachee Regional Park
Following the Meet & Greet with Porsche will be a guided group ride of the Havana Loop, departing at 2:30 p.m. from Florida Motorsports. Havana is a wonderful small town featuring boutique shops and a quaint town square to explore with your fellow riders.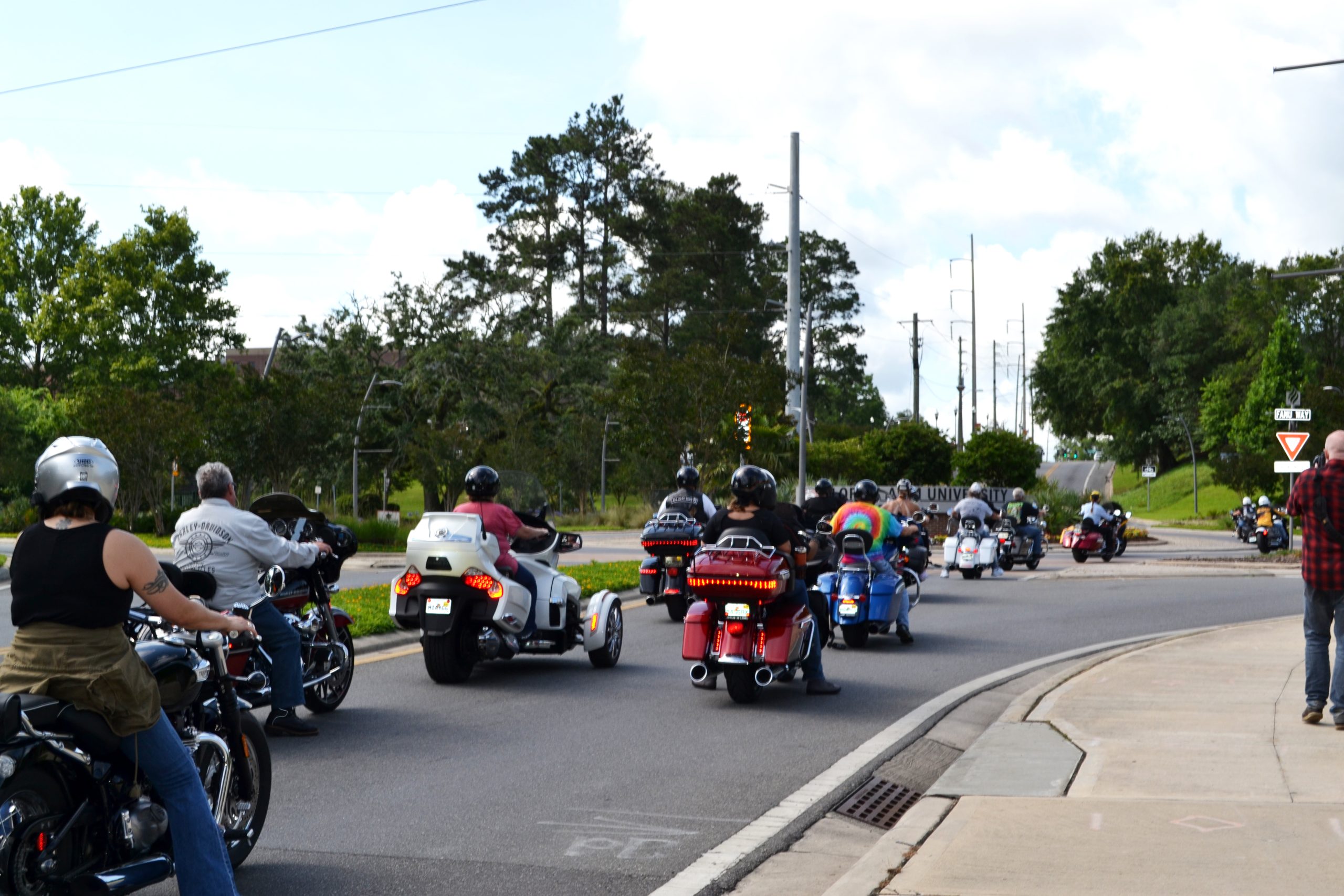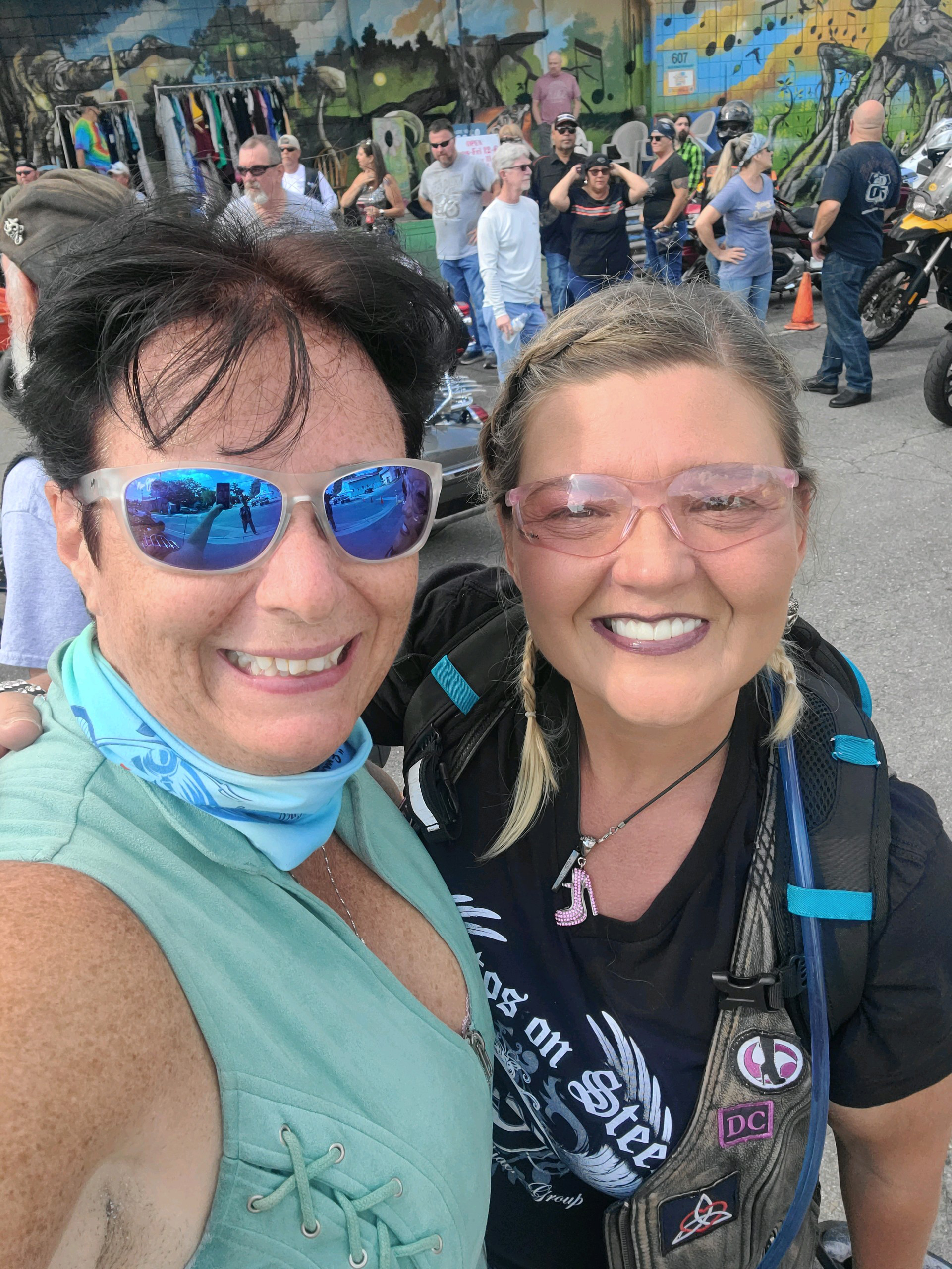 Friday afternoon and evening will feature multiple musical artists on the main stage of Apalachee Regional Park. Read about each of them here. Plan to bring your blankets and chairs to enjoy the lawn and live music: 
4:00-5:30 p.m. Johnny Rawls (Blues)
6:00-7:30 p.m. Mae West Band
8:00-9:15 p.m. Blackbird Anthem
9:30 p.m. Project Pat and opening act Da Beast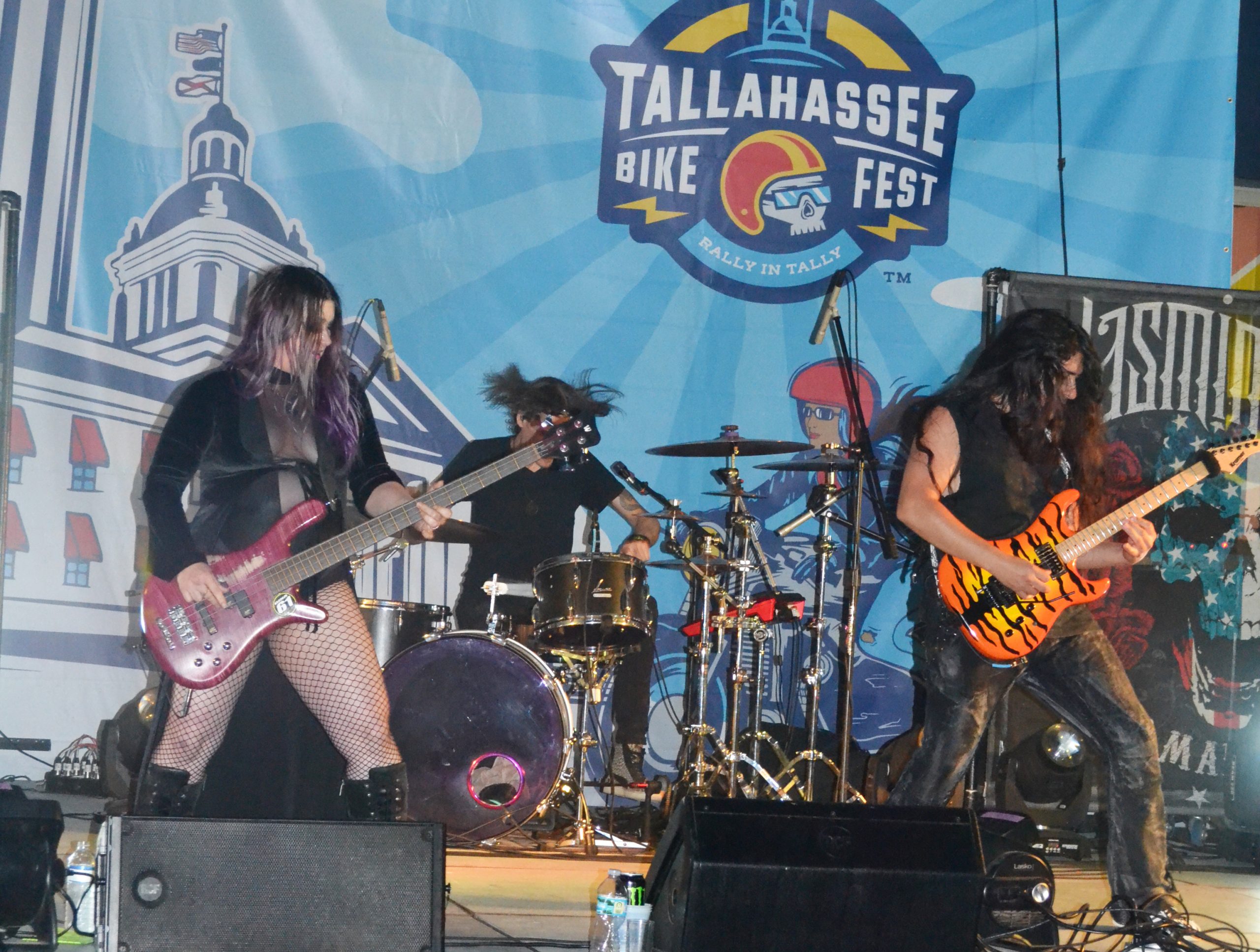 And Of Course ... Riding!
Saturday and Sunday will be filled with group rides, educational workshops, more music, great food, and numerous vendors. Kicking off the day, you will have two group ride options, both leave at 9:30 a.m. 
Explore the best of Tallahassee's tree-lined roads with Polaris and Indian Motorcycle ambassador Porsche Taylor. Riders will meet at Red Hills Powersports at 9 a.m. Porsche will wrap up the ride at Red Hills Powersports with an 11 a.m. workshop on

how to prepare for long distance riding

. With dozens of cross-country rides under her belt, Porsche has significant insights to share that will help you get the most out of your hours and miles on the bike.





If adventure is more your speed, join the ADV Southern Loop ride and travel both paved state roads and hard-pack dirt along the Gulf. Riders meet at TBF Headquarters at 9 a.m.
Want a little more competition for the day? Check out the Poker Run from 11 a.m. to 3 p.m. with proceeds benefiting the Florida Veterans Foundation (FVF). The cost is $15 per motorcycle, plus $10 for another rider and $5 for extra help. Registration starts at 10:30 a.m. with the first bike out at 11 a.m. The Poker Run winners' ceremony will proceed at 3:15 p.m. at Apalachee Regional Park.
As with last year, the ladies of Stilettos on Steel will host a group ride starting at 2 p.m. on Saturday. Sights will include St. Marks Trail, the Ocean, and Tallahassee's famous lighthouse.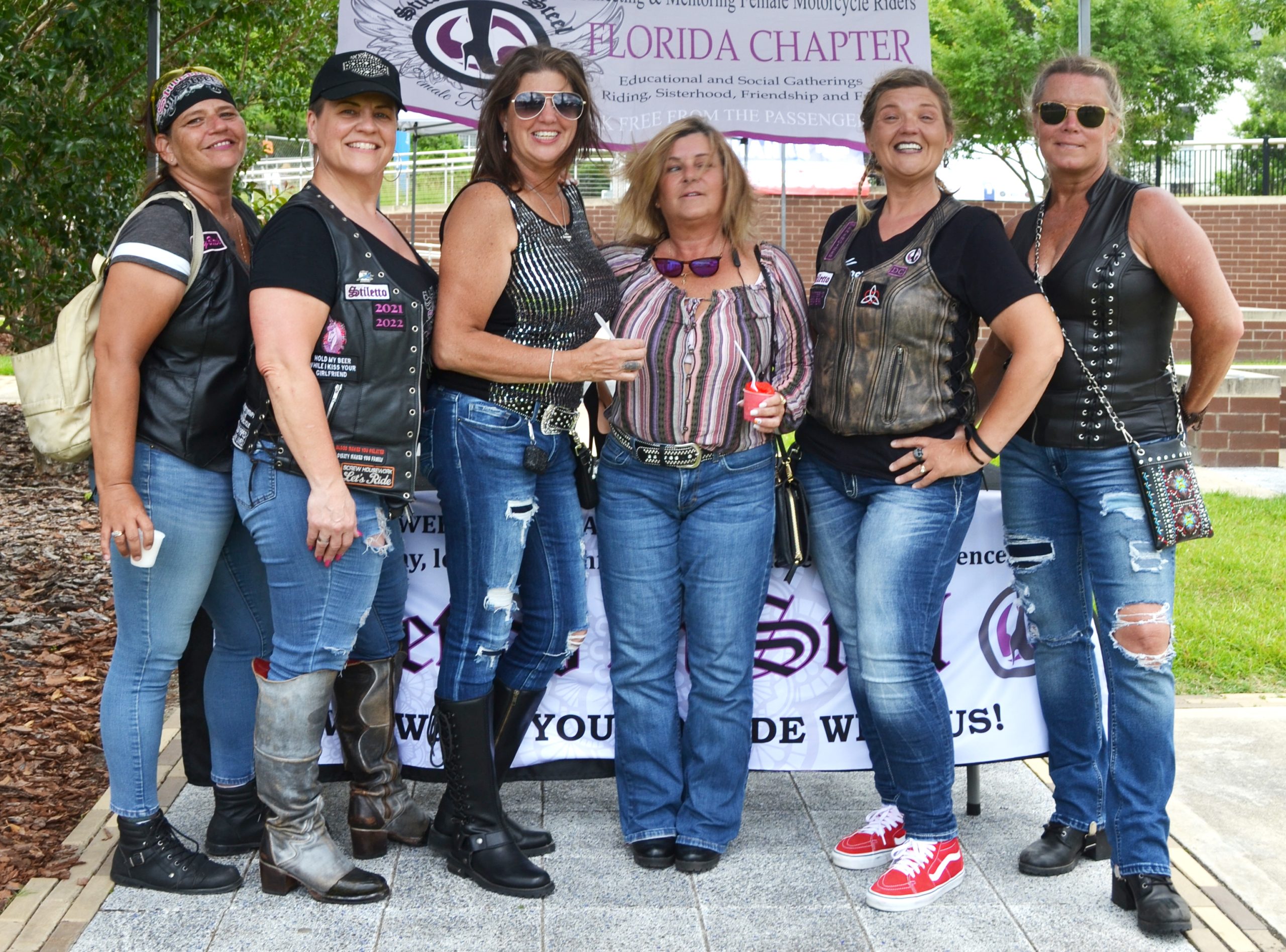 As with Friday evening, Saturday night will be filled with amazing music under the stars (read about them all here.) You won't want to miss fan-favorite main act Jasmine Cain as she returns again for Tallahassee Bike Fest 2023. 
‍4:00-5:30 p.m. Upside Avenue
6:00-7:30 p.m. Wicked Serenity
8:00-10:00 p.m. Jasmine Cain

We haven't forgotten about the kids this year. Both Saturday and Sunday will host Kids Corner from 11 a.m. to 2 p.m. with electric balance bikes provided by Stacyc along with face painting, a sketch artist, and a giant bubble station to delight the little ones.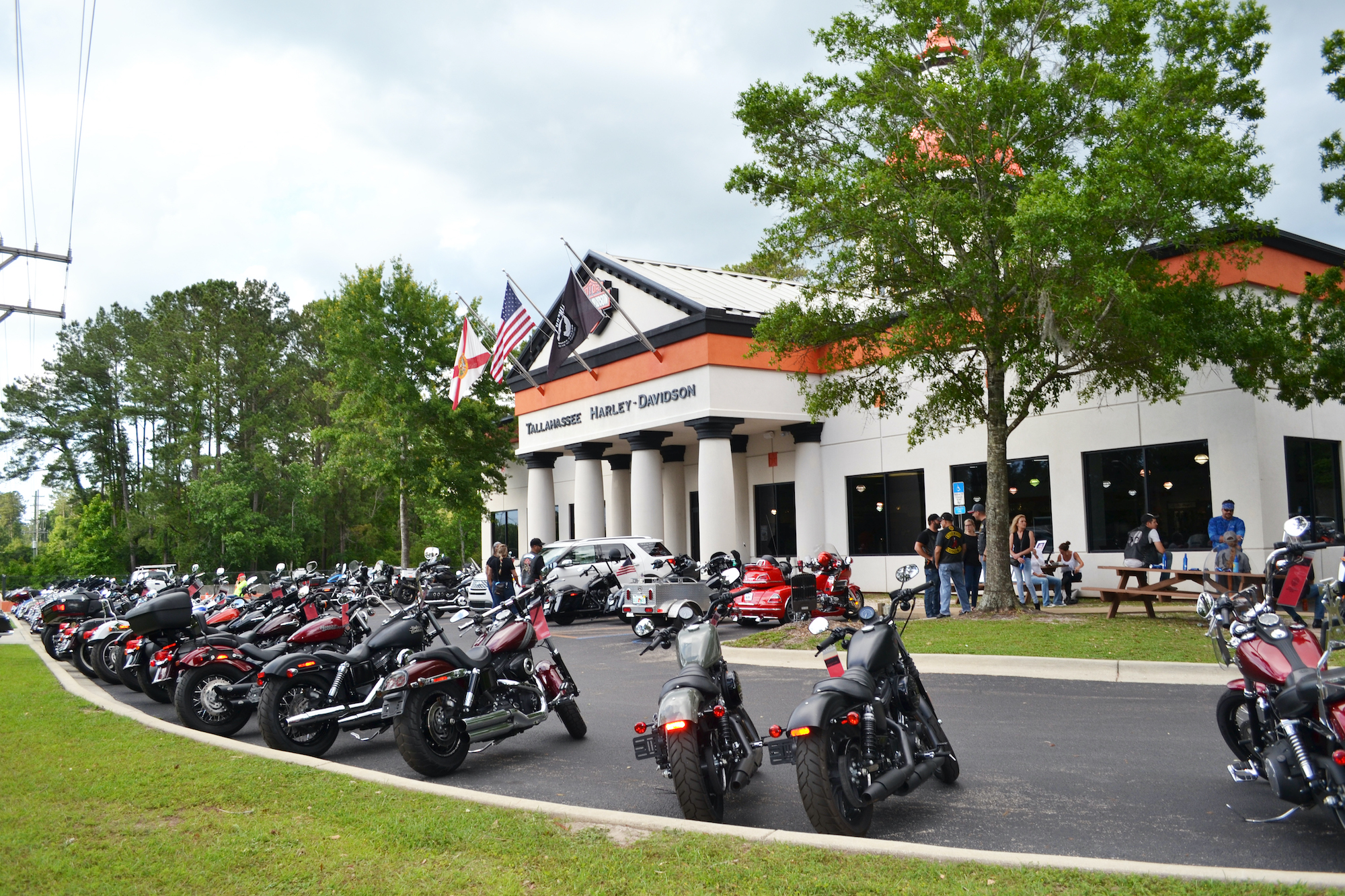 Veteran Donation Ceremony: Team Guardian at Main Stage‍
Location: Main Stage, Apalachee Regional Park. Join Giavona and her team as they present the proceeds raised from VIB tickets to a charity doing important work for veterans in the local community: Team Guardian.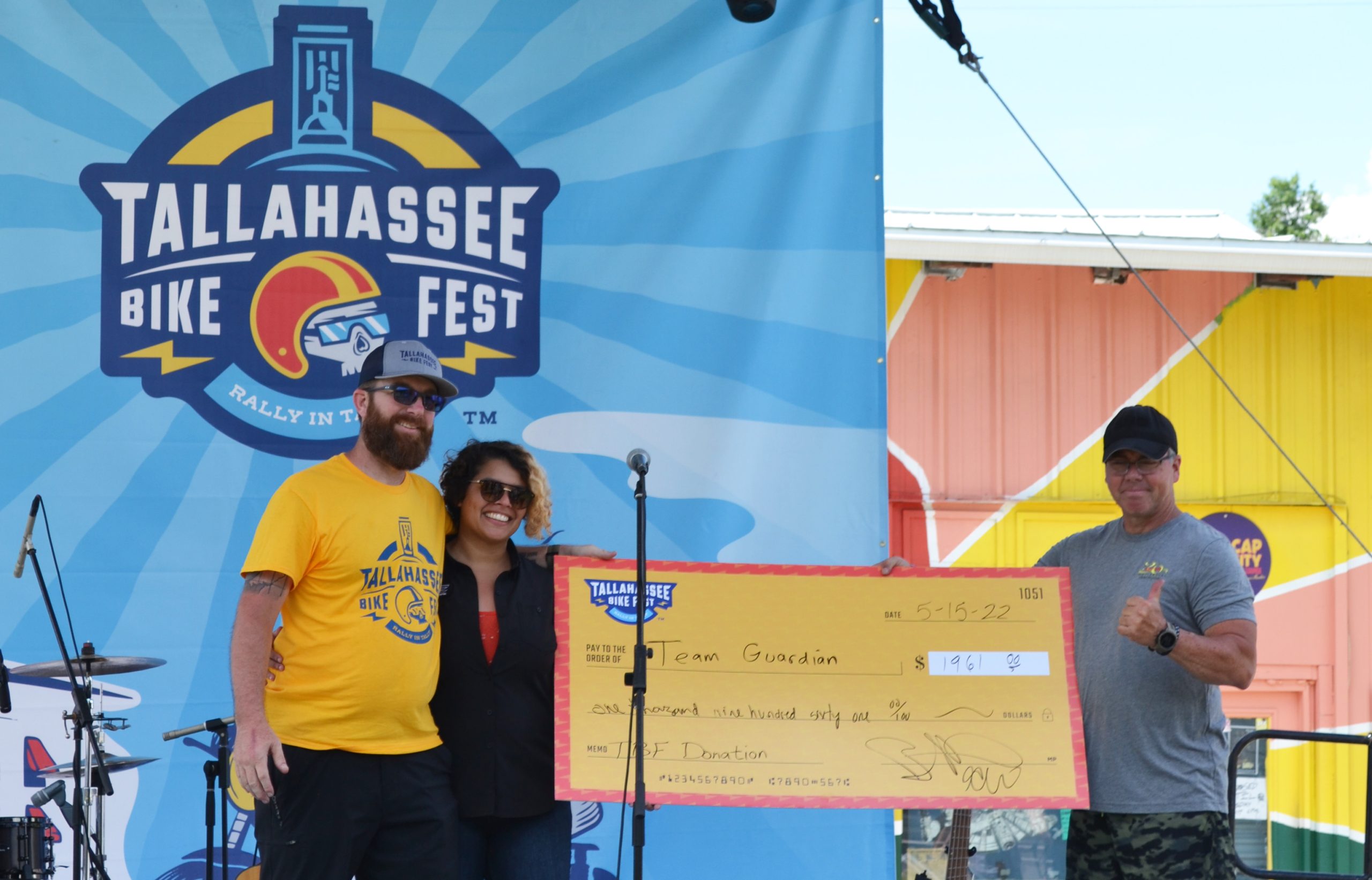 WomenRidersNow.com Joins Along