Editor's note: Rally for Rangers is a growing collection of riders from around the world who travel to places like Mongolia, Nepal, Patagonia, and Africa to ride and donate new motorcycles to park rangers who need them to protect wildlife, culture, and landscapes. More women are joining the fight to project endangered species worldwide, both as park rangers and as the riders who support them. Candace Hateley recently returned from one such adventure and shares it with us here with encouraging words for you to participate too.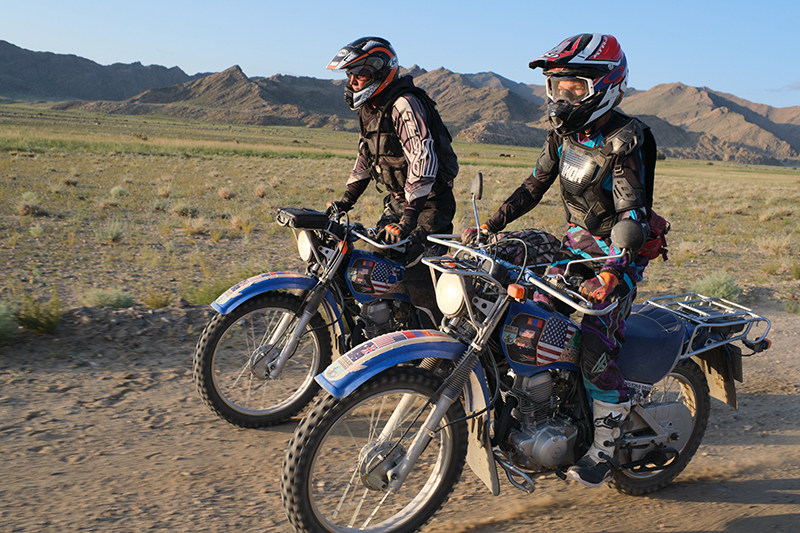 I left a motorcycle in Mongolia, but I brought back the incredible feeling of having done something amazing for the environment and of having made someone else's life better. This was the coolest adventure I've ever been on, not only because of the new experiences and friendships formed, but also because of the cause I was able to contribute to.
Rally for Rangers (RfR) brings people together with the goal of protecting national park land in developing countries and other places in need. RfR donates motorcycles to park rangers who would otherwise be on foot or on horseback to protect their national park land from poachers and criminals. An incredible gift and benefit of the program, RfR immerses the visiting riders in the very land they are trying to protect.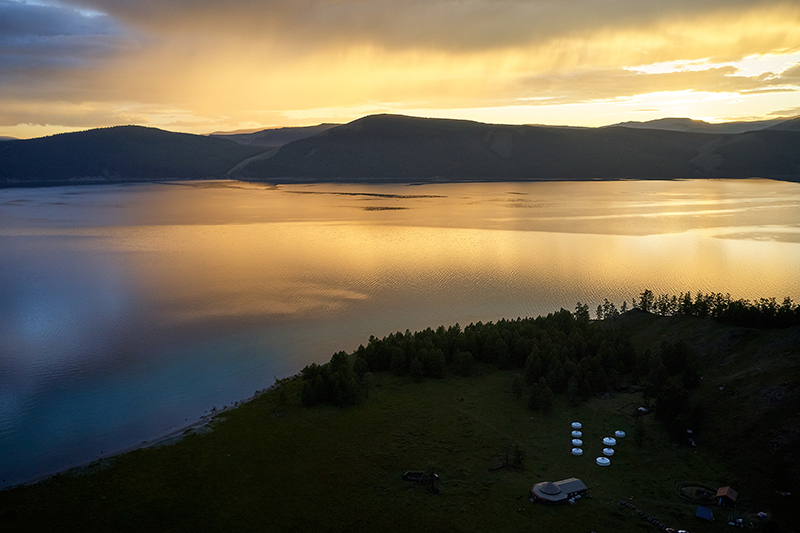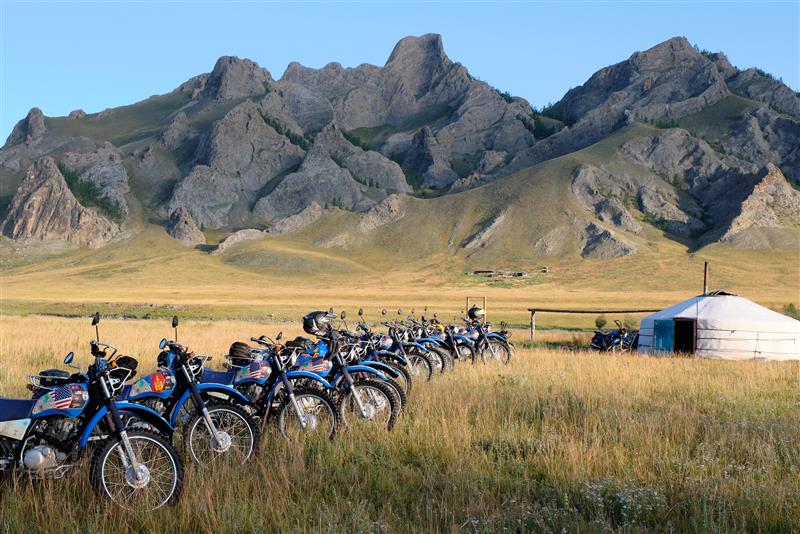 My journey to Mongolia left me forever changed by the beauty of the land, by the kindness of its people, and through a deeper understanding of the struggles they face. Our group of 15 rode more than 1600 kilometers of dirt, mud, sand, rocks, and water. I have stories by the score that I will always cherish.
I learned so very much. Things like…
A ger is a round nomad's tent (like a yurt) with a low wooden door to hit my head on often.
North Face tents sound amazing in the rain and don't leak until you open the door.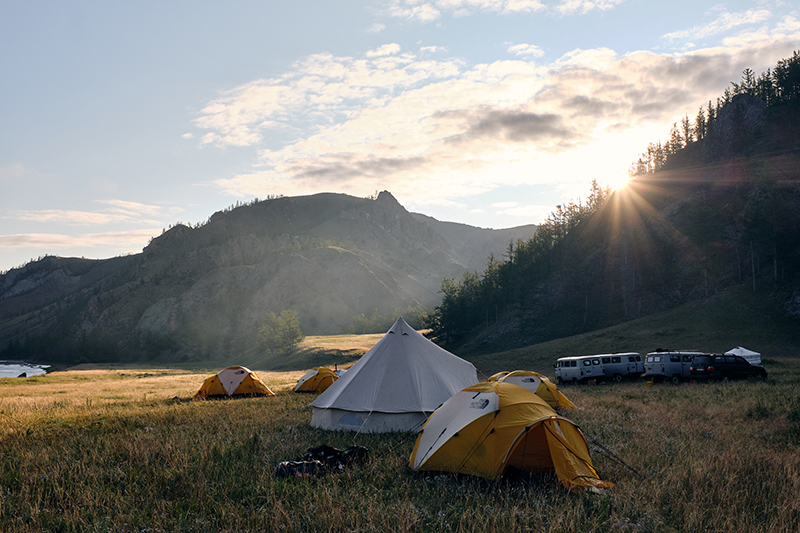 A Yamaha AG200 has two sidestands and can be used to take a nap.
Yak wool socks stay wet for days, but will dry if tied to my handlebars for half a sunny day's ride.
A team of 14 riders can form a search line and locate a missing gas cap for the 15th rider.
Wild horses will form a circle around their babies if a motorcycle tries to slowly sneak up on them.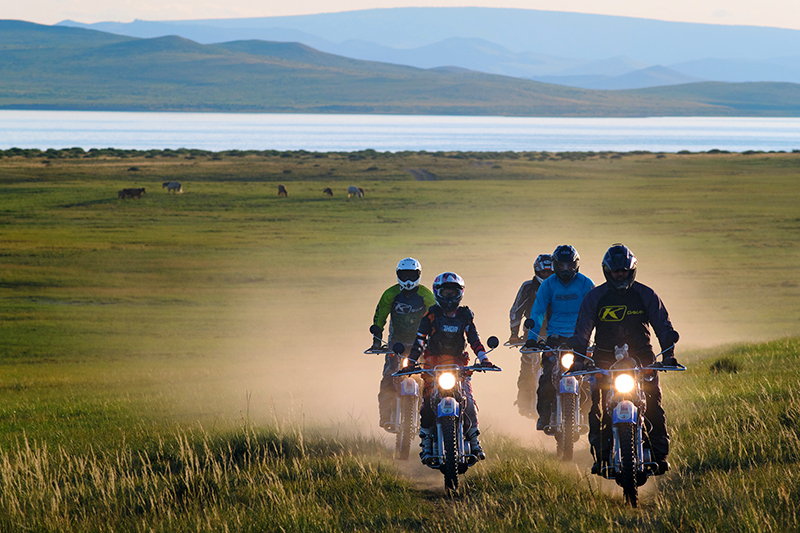 When the mud turns black and feels like peanut butter, an AG200 will handle it like a tractor.
A Mongolian guide can change water-logged oil in five motorcycles in 45 minutes.
Mongolian children have the most infectious smiles I've ever seen.
Mongolians will unexpectedly start beautifully harmonizing, and expect you to sing for them as well.
Sometimes a small person sitting in a field is actually an eagle.
Mongolian lip balm makes a really thick dirt mustache.
Tire tracks in Mongolia can quickly turn into sandy ruts almost deeper than I can see out of, that are somehow magnetic to motorcycles.
If you enter a room of Mongolians dancing, they will assume that you want to dance with all of them.
Yakaccino is coffee with yak cream.
Hotels in Mongolia may have a bathroom in the middle of the room with glass walls, or may not have one at all.
Having a shower in Mongolia is an absolute luxury.
Mongolia is truly humongous; almost as big as the hearts of its people.
I experienced so very much. Things like…
I heard a fiddler playing a carved horse head fiddle and I heard a throat singer.
I tried to stalk a yak with my camera and it seemed to start yelling at me.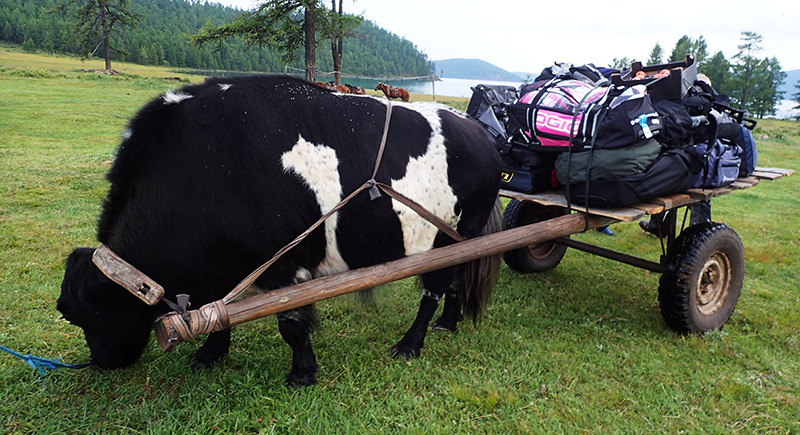 I threw vodka from a cup and offered wishes for the future.
I appreciate that Mongolians love ceremonies and we witnessed many.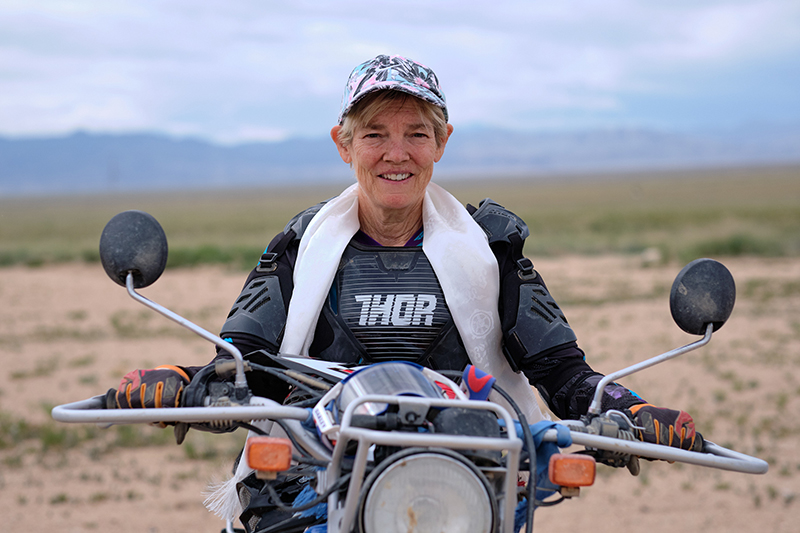 I woke up under warm soft yak wool blankets to hear horses running free around me.
I floated on a ferry that looked like a disassembled Russian tank.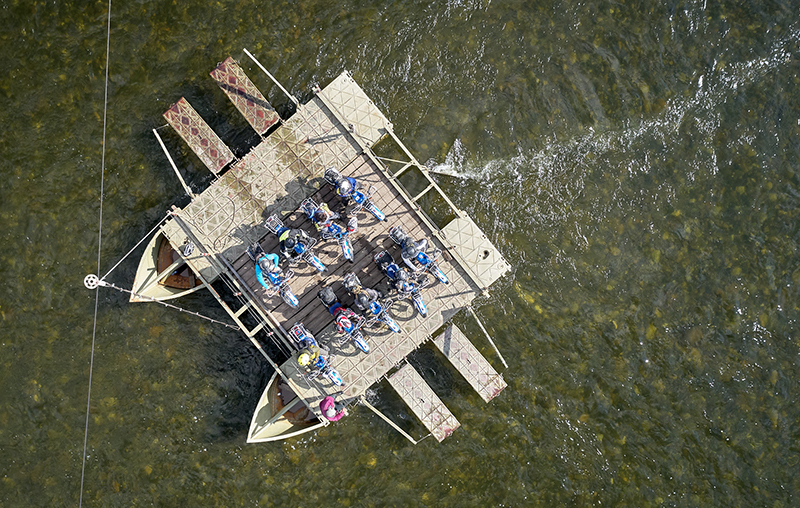 I dropped my bike on a sand dune and realized I could see nothing but sand in all directions.
I followed camels and yaks and was chased by dogs.
I saw a prehistoric looking antelope who ran like the wind.
I wore a Mongolian deel to an Ambassador's dinner.
I shared meals, gers, gas pump lines, rest stops, and the whole experience with the most wonderful group of motorcyclists I could hope for. We felt comfortable enough to stand by a lake, laughing in our underwear, while the truck with our bags struggled to reach us.
I know the Yamaha motorcycle that carried me for so many days is in the care of a young man who will be able to patrol his park far more efficiently than when he was on horseback. Best of luck, Battsagaan! I will never forget that bayarlaa means thank you.
Bayarlaa for reading.
How can you help? Back the project and help the documentary film become a reality. You can watch the trailer and donate here.
Want to ride like Candace? Sign up to ride and donate a bike to a park ranger in Mongolia, Bhutan, Peru, Mozambique, and more.
Related Articles
BMW G 310 GS Review: Entry Level Dual Sport