Editors Note: While this article focuses on accessorizing Kawasaki Vulcan 900 motorcycles, what you read here about accessorizing can be applied to most any motorcycle, cruiser, sport or sport touring. So if you dont ride a Kawasaki, you can still glean ideas on how to transform a motorcycle from bare bones to touring worthy.
The New Year — that time when resolutions fill our list and guide our dreams for the next 365 days. While economic situations might force us to cross "new motorcycle" off our wish list, we can still give our current rides a little love and some new bling to ring in 2010 and keep some cash in our wallets as well.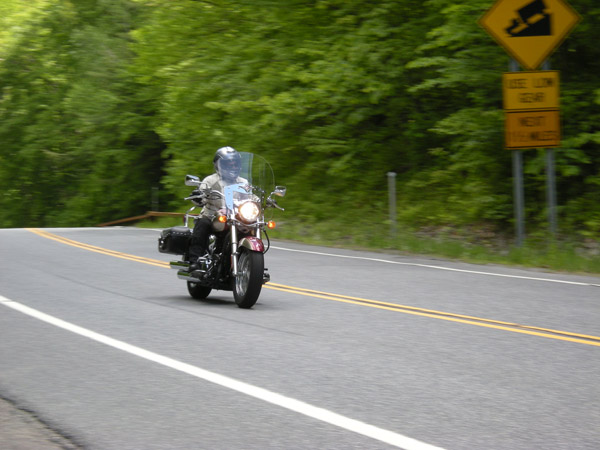 Kawasakis line of middleweight cruisers, the Vulcan 900 family, especially lends itself to some "dressing up." Though by no means an ugly stepsister in its "off-the showroom floor" form, this easy riding and good handling cruiser can turn into as much of a glam Cinderella as you like, courtesy of Team Greens myriad of accessories.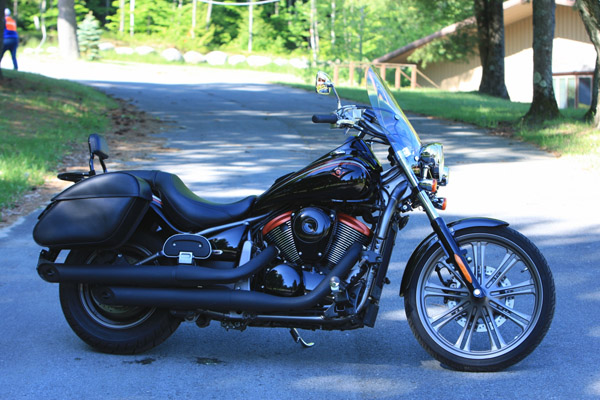 The Vulcan 900 motorcycles offer riders many things to love—plenty of usable power, comfy ergonomics, confidence-inspiring handling, lighter weights, lower seat heights, and great gas mileage. They make for fun, easy rides when jaunting about town. However, the Vulcans can seamlessly morph into long-distance road warriors when given the opportunity.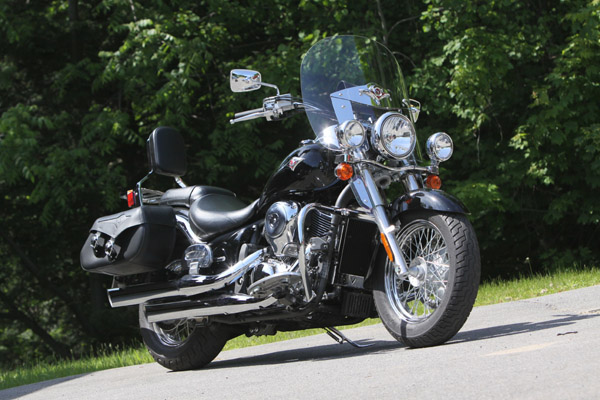 Here lies the opportunity to add accessories and customize the Vulcan 900 to your preferred style and preferences for riding. Stock, the 900s come in three various stages of dress. The Vulcan 900 Classic hearkens to the look of old-style cruisers with wide low handlebars, floorboards, and wide, valenced fenders. The Classic LT model maintains these same aesthetics and retro feel while adding a large windscreen and saddlebags to the mix that come stock from the factory. The Vulcan 900 Custom reflects a less-is-more chopper themed vibe, sporting a larger diameter front tire and low, drag-style handlebars. The Custom Special Edition version covers various parts in a matte black finish.
Kawasaki offers hundreds of accessories ranging from utilitarian to merely decorative. The difficulty starts with the eeny-meeny-miney-mo part…just what to choose? The best starting point is to determine how you want to use your bike and if, in its current state, it fulfills your needs. Would you like to travel greater distances, have more carrying capacity and better weather protection to battle Mother Natures surprises? Or would you rather your Vulcan be more of a boulevard beauty, flashy and head turning, unique in its own tricked-out way? Whatever you decide, Kawasakis Web site offers a host of options to customize your motorcycle.
If your New Years motorcycle resolutions include putting on more miles and traveling to new places then you should check out Kawasakis offerings for touring. You will find windshields in various sizes to protect you from bugs, rain and cold. They range in price and size from smaller, sportier windshields (for the 900 Custom) from just under $200, to medium and large sized screens for the 900 Classic that start around $470. Those who want major wind and cold protection can opt for windshield lowers for $155, and if youd like a convenient place to store small items like glasses and lip balm, consider a windshield bag that attaches to the shields interior for $68.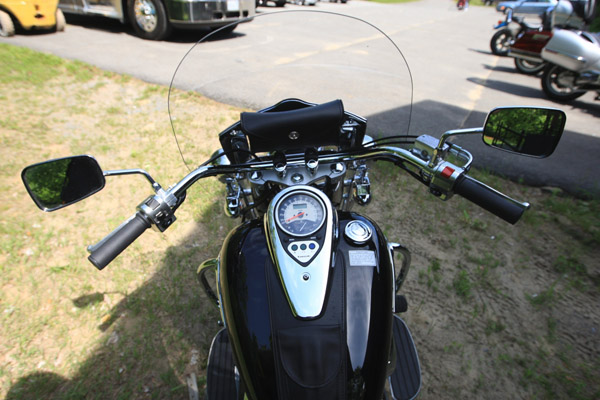 The ability to pack gear can certainly make traveling easier, whether you want to take clothes for a few days away or simply carry a rain suit and extra layers of clothing. Kawasaki offers several styles of saddlebags for the Vulcan 900 Classic and Custom. These leather bags have differing buckle decorations and carrying capacities, and start at about $380. Luggage racks go even further toward increasing storage possibilities by giving riders places to tether various available aftermarket luggage systems. Kawasaki offers racks for all three models in varying sizes and prices.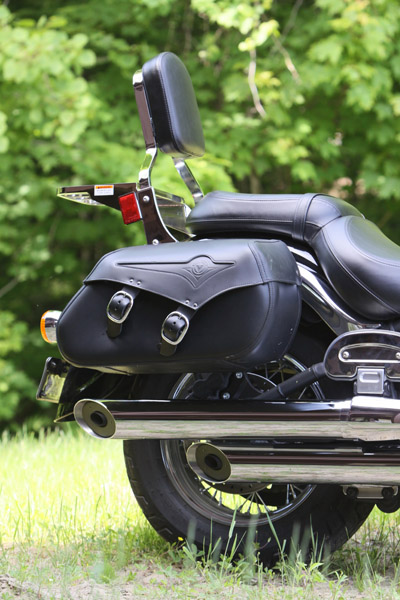 Sometimes long distance riding can, literally, be a pain in the butt, so Kawasaki remedies that problem with its offering of gel-filled replacement saddles. Available for all three Vulcan 900 models, they offer better support and help eliminate achy backsides starting at $265. Your passengers will appreciate the offerings geared toward their comfort. Various backrest styles and backrest pads make a bikes rear accommodations more, well, accommodating, and start at about $400.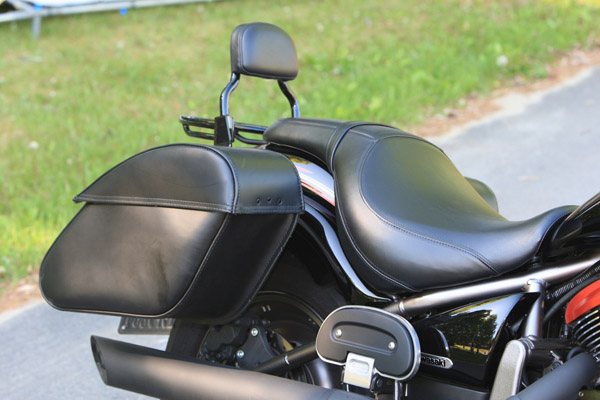 Ribbed handlebar grips, $68, can eliminate any vibrations that might buzz their way to your hands and floorboards (about $300) can add some extra legroom to your ride. Engine guards, for $255, can protect you and your paint in case of a tip over.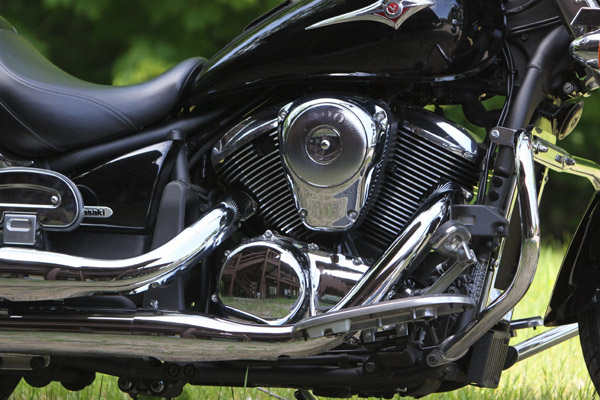 However, if bright and shiny trip your trigger you will find much to satisfy by way of Kawasaki accessories. Lightbars add extra illumination (two lamps worth!) for $390, and a chrome mini-tachometer allows you to keep an eye on your revs for $400. Tank panels dress up your tank for $75, while handlebar clamps, caliper accents, Allen bolt covers, and rearview mirrors add sparkly touches to the rest of your ride. Riders who opted for the darker-styled 900 Custom Special Edition will also find a selection of add-on goodies from which to choose.
| | |
| --- | --- |
| The Vulcan Classic with handlebars and windshield. | Here is a close-up of the lightbar on the Vulcan Custom. |
Dressing up your Vulcan 900 with some new accessories just might be the easiest resolution to keep for 2010.
Related Articles:
Kawasaki Accessories
REVIEW: 2007 Kawasaki Vulcan 900 Classic