Tired of biker black? What something different for your motorcycle? Harley-Davidson Genuine Motor Accessories is introducing a line of distressed brown leather accessories for Dyna models: a seat, pillion, backrest pad and saddlebags. Each is styled to impart the minimalistic style of a 1950s garage-built custom. The supple, untreated leather surfaces will age and weather like a vintage bomber jacket for a warm, comfortable feel.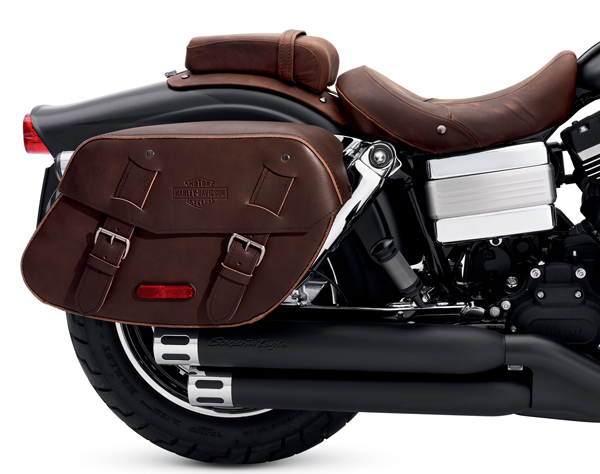 The large-capacity (2,380 cubic inches combined) Distressed Brown Leather Saddlebags (P/N [part number] 88348-10, $599.95) have a rigid-back construction that helps each bag hold its shape. Fits most 2002-later Dyna models (except 2002-2005 and 2010 Wide Glide). Requires model-specific mounting hardware kit and turn-signal relocation kit, sold separately.
The Low Profile Solo Seat – Distressed Brown Leather (P/N 51937-10, $339.95) hugs the frame for a slammed look, while its deep-bucket shape cradles the rider in comfort. To accommodate a passenger, add the matching "fender pad." Also, add the Passenger Pillion, in Distressed Brown Leather, (P/N 54089-10, $199.95) with leather skirts and grab strap thats easy to install and remove. Both the seat and pillion fit 2006-later Dyna models.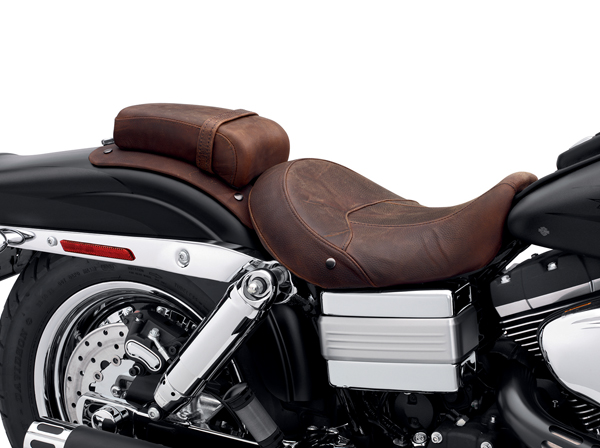 The Low Backrest Pad – Distressed Brown Leather (P/N 54091-10, $89.95) is sized to match a Low Medallion Plate Sissy Bar Upright (sold separately).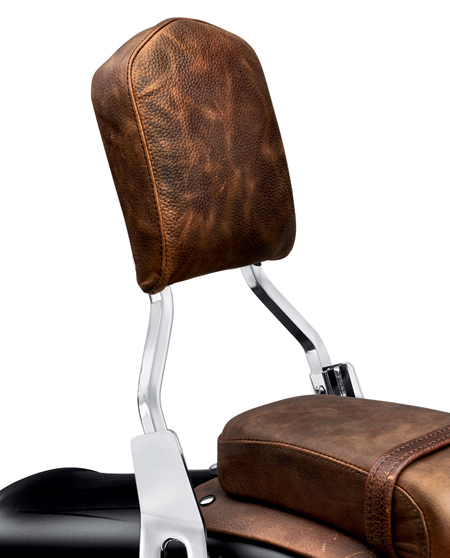 Visit Harley-Davidson.com for more information, or stop by your local Harley-Davidson dealer.
WRN Editor Genevieve Schmitt cant wait until a line of brown accessories is available for her Street Glide. See the related article.
Related Article
Genevieve Joins The Bagger Brigade: Customizing a Harley-Davidson Street Glide