The launch of the Victory Vision motorcycles is arguably the most hyped-up introduction of a new motorcycle product line in recent memory leaving more questions still to be answered.
Last summer, Victory executives hinted to the motorcycle press that a luxury touring bike would be forth coming. We were to clear our calendars in early December for a big press unveiling.
Long Beach, California. December 2006. Motorcycle media representatives are invited to a private unveiling to finally see and learn about this new bike thats been years in the making and months in anticipation. After a major presentation by Victory executives, which included a slickly produced video hinting at what was hiding underneath two black covers at either end of the meeting room, the video music crescendoed as those covers were lifted off revealing two shiny, sleek touring motorcycles like nothing any of us had seen before.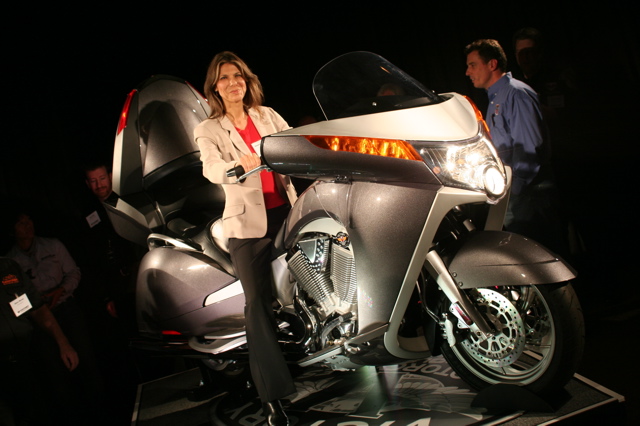 The first thing these Vision bikes reminded me of was a concept vehicle #8211; you know, those fancy, futuristic vehicles we see at a trade show that are too cool and innovative to ever make it to market. I was excited that Victory had the gumption to produce a bike that innovative and modern giving us a taste at riding a motorcycle that, to me, looks like a futuresque concept vehicle.
The hotel meeting room we were in was under tight security. We were told to keep the information we had just learned and the pictures we took to ourselves until January 19th when Victory would do a big unveiling before the public at the IMS show in New York City. We were allowed to snap a lot of pictures of the bike, touch it and sit on it, but not tell anyone about it until the big public unveiling more than a month later. We even signed legal documents saying we would keep the information hush hush until the embargo date of January 19th. Fair enough, I thought. If thats how Victory wants to handle it. As media represenatives, were often privy to information long before were able to make it public.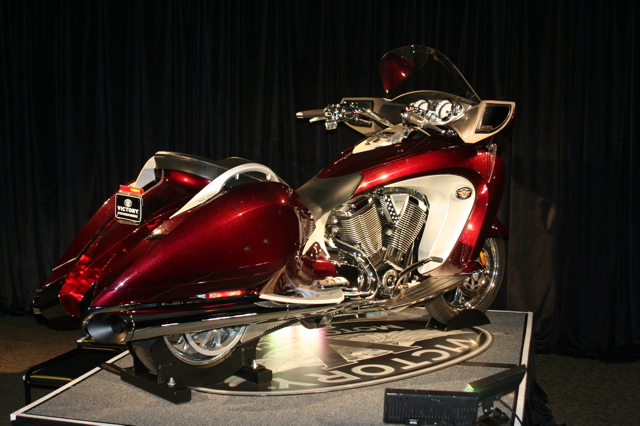 Print magazines with their three-month lead times on content (meaning the editors are writing articles three months in advance of when they will come out) wouldnt have to worry about waiting to publish something. Those editors could go back to their offices and write the article, for they were probably working on the February or March issue back in December anyway, so their Victory Vision article would come out way after the embargo date.
I, on the other hand, and all my Internet magazine colleagues, who are used to quick turnarounds (we can post stories minutes after we hear about them) had to sit back and keep quiet for nearly seven weeks before we could post our stories. Tough for me, especially since I come from a hard news television background where we learn of stories as they happen and report on them often minutes later.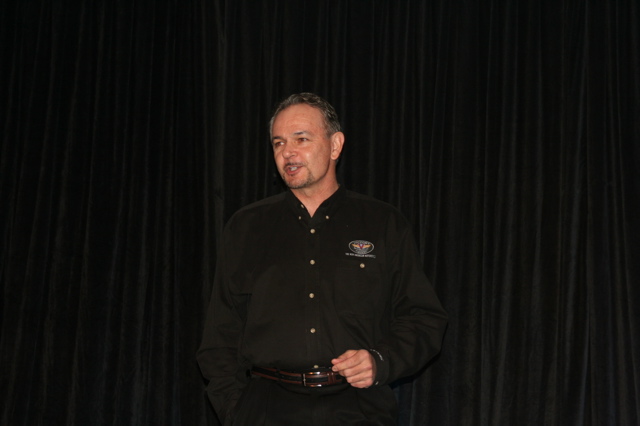 What I find so interesting about the introduction of the Vision is that the bike is still being rolled out in a sense. Most times, when members of the press learn about a new motorcycle, its only a few months before the bike hits dealerships. This is set up to accommodate those print magazine deadlines. For example, well test the new Harleys in June; the print guys write about it for the issue theyre currently working on which is usually September. Just as that issue comes out, the bikes are arriving in dealer showrooms. Perfect timing.
Its been a very different roll-out with the Vision. Victory believes the visual nature of the bike is so radical that it will take the public some time getting used to so instead of springing it on them right away, roll it out slowly; create some buzz; start hinting to the public and the media that an amazing new motorcycle will be coming out. Release the pictures and a few specs with more details to come later.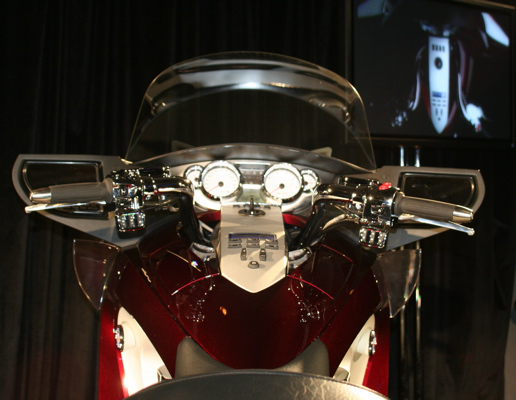 Why the big buildup? Quite frankly, the long anticipation is something not seen in motorcycling in some time. In these days of instant gratification, motorcycle manufacturers can rarely afford to do a big, long buildup. The public is usually thinking, "Alright already, enough with the hype. Just let us see the bike and buy it!" The public might even get irritated at the long build-up and simply move on to other things. The American way is see it now, touch it now, have it now.
However, Victory believes that the Vision is so radical, so different, it takes some time to get used to, digest. Its such a drastic departure from the norm they want to spring it on us slowly. So, price, warranty, accessories, and some technical specifications are yet to be told at this point.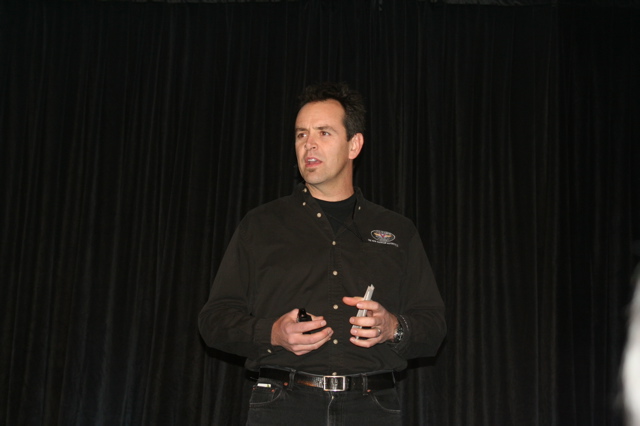 Not revealing too much right away creates mystery and hopefully desire for the bike. Just like the courting of a woman, eh? Were told more info will come in June and I, along with my media colleagues, will be the first people to ride the Vision bikes. Im excited. I want to see what it feels like to ride such a cool looking motorcycle, but mostly I want to see if the bike lives up to its hype. Stay tuned.