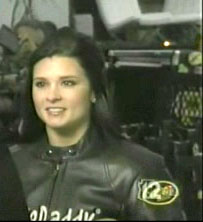 IndyCar racer Danica Patrick and the Teutul family from Orange County Choppers will be part of the diverse cast for this years Go Daddy Super Bowl ad.
Danica will be wearing a motorcycle jacket made by Vanson Leathers in the commercial. "Were thrilled that the Vanson logo will be part of the ad campaign," said Kim van der Sleesen, Dealer Sales Manager of Vanson. "We are seeing more women in the sport, especially drag racers. Custom racing suits for women are in demand," Kim added. Vanson Leathers has been making textile and leather motorcycle apparel at their Falls River, Massachusetts, factory for more than 30 years.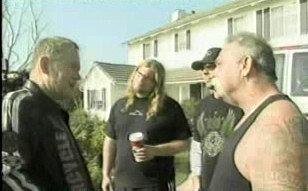 The storyline of the Super Bowl commercial is secret, although the company has a Web site with clues and information. Bob Parsons, the chairman and founder of GoDaddy.com, said "With the great range of talent weve brought together, you can count on it [the Super Bowl commercial] being GoDaddy-esque #8212; fun, edgy and a touch inappropriate."
Danica joined Go Daddy, the worlds largest domain registrar, last fall. The Go Daddy ad featuring Danica and the Teutuls will be broadcast nationally during Super Bowl XLI on February 4.