New to road racing? If youve never raced on a track before—or if youre unsure of your speed—youll want to start with a class or event designed for beginners. Here are three options for riders looking to dip their toes into the world of sportbike racing.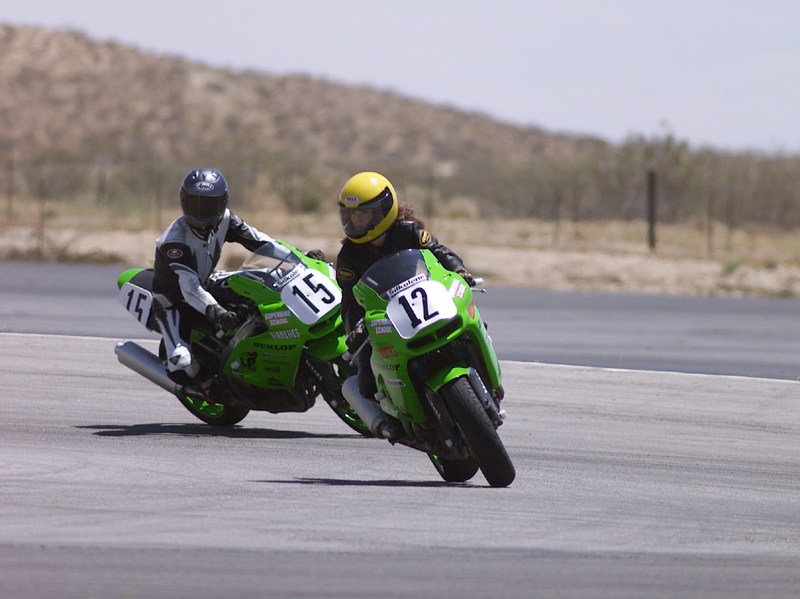 Track Days
A track day is an open riding day for riders of all skill levels. Riders must sign up ahead of time and pay a fee to ride on the track for the day. Riders bring their own motorcycles, gas and sometimes their own food (some organizations will provide lunch). Each rider will be assigned to ride in one of three groups, often based on skill level, which will be rotated throughout the day. Most track days will have a riders meeting and offer some on-track instruction, but beginners should keep in mind that this is not a "school" setup. True beginners would be better served by starting with a track day school, descibed below.
Track Day Schools
Track day schools, though similar to track days, are a better option for beginners because they include a higher level of instruction. Riders must register ahead of time and pay a fee, but unlike track days, the school may last for an entire weekend or even up to a week. Though riders can use their own motorcycles, many schools will provide them for a fee. The rotating group format is typically used, and on-track instructors will be present to teach basic to advanced riding skills. These classes usually include some sort of classroom instruction as well. Some schools provide lunch, while others require riders to bring their own. With so many women showing increased interest in sportbikes, many schools are beginning to hold women-only track day schools, providing female riders the opportunity to ride on a track without the common fears of being too slow or inexperienced. Should you find one of these in your area, dont miss out on the opportunity.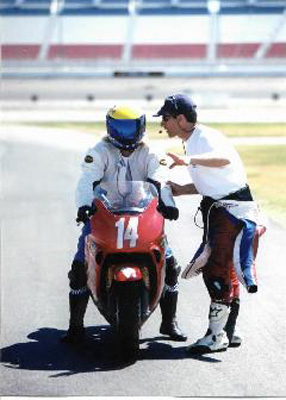 Racing Schools
If youre interested in getting into competitive racing, then racing schools are typically the next step after youve attended a track day school and participated in several track days. Because these schools are mostly about safety and track etiquette, not about learning to improve your skills, they are best suited to intermediate or advanced riders. By successfully completing a racing school, you will receive an expert racing license that allows you to begin racing amateur races within certain organizations (check the rules, as they vary from organization to organization). Typically, must will need to provide your own bike, gear, gas and food for these classes.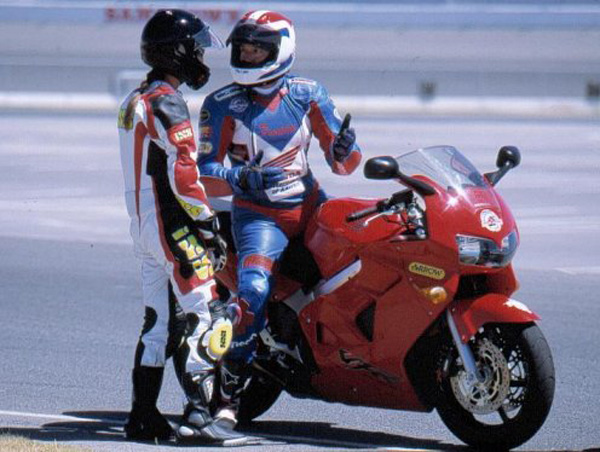 Track Day Organizers and Racing Schools
Here is a list of track day organizers and racing schools across the US. If you have an organization to add to this list, please send the organizations name and Web site to info@womenridersnow.com.
Looking for more information about sportbikes? Return to the Sportbikes amp; Dirt Bikes section of the WRN Beginners Guide, or visit the WRN Sportbike Corner.
Related Articles
Getting Started With Road Racing
What to Wear on the Track