If you have a need for speed but no desire to feed the egos that seem to dominate the track environment, you're in luck. Three women-oriented track days are set for this summer, offering women riders of all skill levels the opportunity to hit the track in a fun, supportive and safe environment.
CLASS Motorcycle School
First up, CLASS Motorcycle School will hold a women-only school and track day on June 2, 2011, at the Streets of Willow in Rosamond, Calif. The class will be divided into novice and experienced groups, and all types of bikes are welcome, including cruisers, dual-sports, sportbikes and tourers. CLASS will have staff on hand to help with bike loading and unloading, or riders can rent a Kawasaki 250 Ninja for the day for an additional fee.
CLASS is a motorcycle school with more than 20 years of experience instructing street and sport riders of varying experience and skill levels. One WRN reader who has attended CLASS track days describes them as a friendly, low-key way to develop superior and safe riding skills, noting that CLASS focuses more on street riding than other more race-oriented schools.
The cost of the women-only class is $195. For more information or to sign up, contact Reg or Gigi at
info@classrides.com
or visit CLASSRides.com.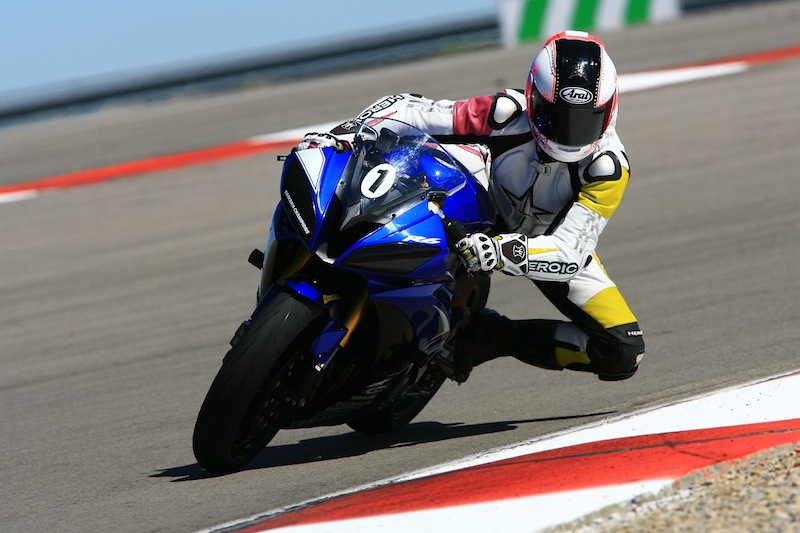 Sportbike Track Girl
Sportbike Track Girl has just announced its "Ladies First" track day will be held on July 1, 2011, at Grattan Raceway in Belding, Mich. "Ladies First" is a new concept in track day events.
Sportbike Track Girl (STG), the women's division of Sportbike Track Time (STT) (and formerly the group that organized the all-womens track day event Femmoto) aims to be the nations leading advocacy group for female sportbike riders as it seeks to fill the void for women riders looking to not only improve their riding skills with on-track instruction, but who need information, contacts, and specialty services and products.
STG will provide on-site services for women at the STT track days, that does include men, by offering one-on-one coaching and mentoring to improve each riders skill set, bike unloading and loading, free leather rental, and mechanical assistance. Note that these are not all-womens events, rather STG director Christi Midlam states women sometimes need additional support attending a track day event, and STG wants to be there to help so women feel comfortable attending a regular track day.
The "Ladies First" all-female track day costs $140, or $105 with an STT annual membership. For more information or to sign up, visit SportbikeTrackGirl.com. (And for those interested in what happened to Femmoto, read WRN Editor Genevieve Schmitts blog.)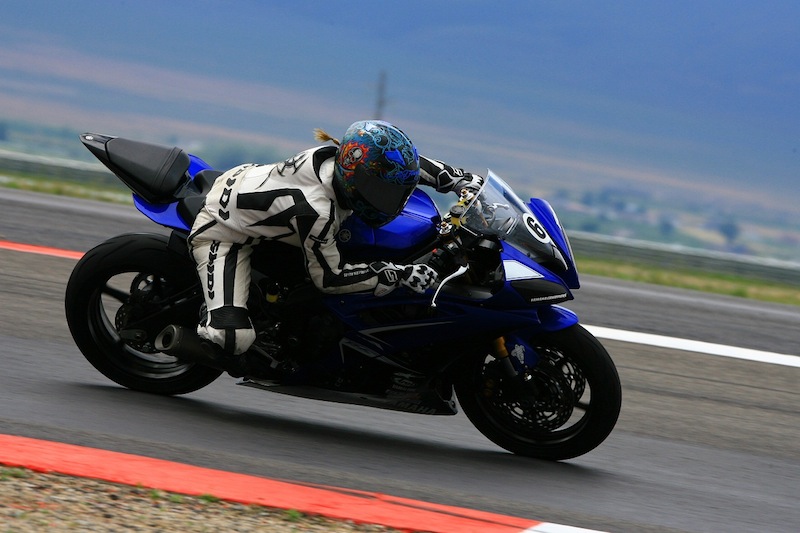 Yamaha Champions Riding School
The Yamaha Champions Riding School is offering a two-day womens class on August 17-18, 2011, at Miller Motorsports Park in Salt Lake City, Utah.There are 18 spots available for women who want the full Yamaha Champions Riding School experience, which includes riding your own Yamaha R6, being videotaped each day and getting qualified expert feedback on your riding. Another 20 "audit-only" spots are available for those who want to attend the classroom sessions, watch the videos and learn more about high-performance motorcycle riding without actually getting on the track. Riders of all levels are welcome for either experience.
"There are measurable, understandable and repeatable reasons why riders win championships, and that means riding quickly and consistently, with consistency being the most important of those two factors. This women-only school will show them how, explain it in an understandable manner and then help them attain whatever goal they have on two wheels," says lead instructor Nick Ienatsch.
A spot for the two-day track and classroom session costs $2,295, while a two-day classroom-only spot costs $400. For more information or to sign up, visit MillerMotorsportsPark.com or call Dwight Allen at 435.277.7333.